My whole body ached and my poor throat felt like a sharp rock was lodged inside when I swallowed. I had chills one minute then threw off my blankets the next. Nothing that a few days of rest, a soothing cold medicine, and chicken noodle soup couldn't remedy, right?
But I was in Gdansk, Poland with no medicine besides children's Tylenol and ibuprofen, and I had places to go and things to do.
At the pharmacy down the street I couldn't understand what anything was, and the pharmacist didn't speak any English. I am not one to take a lot of medicine when I'm sick anyway, and I really didn't want to take an unknown medication, so I pulled myself together and forged onward with my plans.
After all, I was in Poland on a trip that I had been planning for months, and I was determined to enjoy it.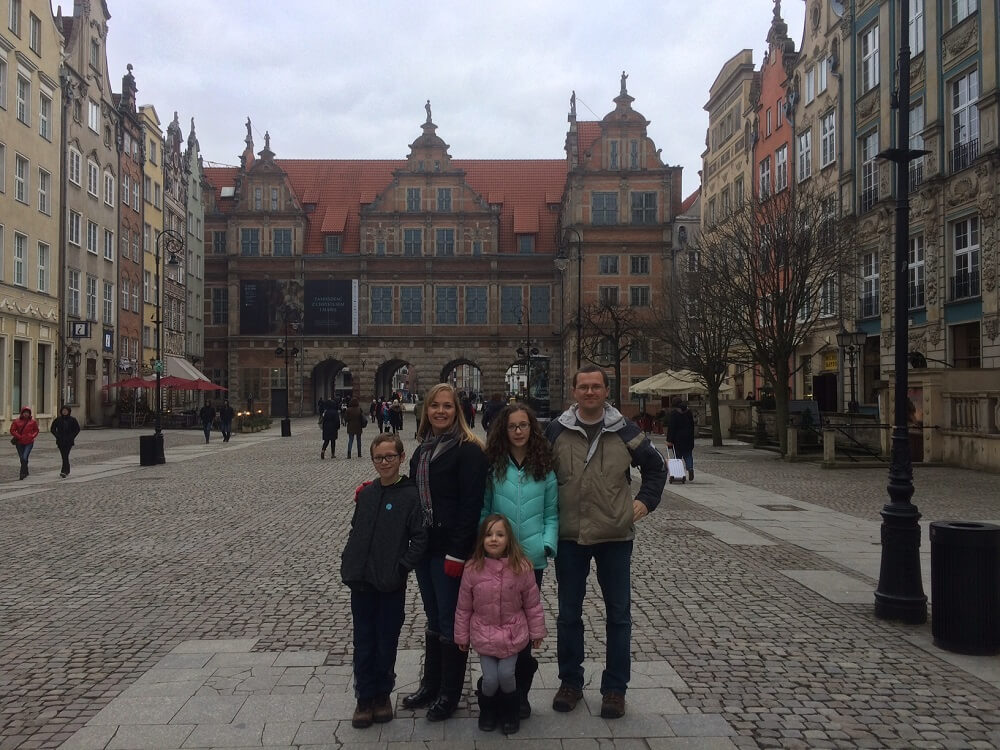 What I learned
I did enjoy the sites despite my body feeling crummy. Gdansk is a proud, strong city, and I appreciated that. I also learned two important lessons on that trip:
Travel isn't always picture-perfect, but you can still have great experiences and create wonderful memories as you focus on the good times.
Always bring a well-stocked travel first aid kit when traveling internationally. It may not be easy to find what you need in a foreign country.
So before our next international trip, I talked to my doctor, friends, and a pharmacist who suggested some medicine and other supplies to include in my first aid kit. Now when we travel internationally I pack a small arsenal of medicines to be prepared for anything we might face. Here's what is currently in my travel first aid kit:
My current travel first aid kit
Prescription antibiotic for food poisoning
Prescription antibiotic for UTI or other infections
Pepto Bismol (chewable tablets) for the adults to help with upset stomach or traveler's diarrhea. The pharmacist stressed that it is not to be given to our kids.
Imodium/Anti-diarrhea for the kids
Bacitracin and bandaids
Ibuprofen–adult and children's
Sore throat/cough lozenges
Hydrocortisone cream
Our SteriPen for sterilizing water on the go (we used this daily in Costa Rica)
I had this kit with us and was really grateful for several of the medicines on our family's trip to China.
What am I missing? What else do you pack in your first aid kit when you travel?
Note: This post contains Amazon.com affiliate links. This means that if you buy a product using a link on this page I earn a small commission on your purchase, at no additional cost to you. To give you the best information possible, I will only link to products that I personally use and love.
Grab a printable activity book for your upcoming trip at our new store!