Like many others, my husband grew up watching the Macy's Thanksgiving Day Parade. Now that we live in the state of New York, we decided it would be a great family adventure to experience NYC in person during Thanksgiving. It was fun to be part of the crowds and feel the holiday spirit all around.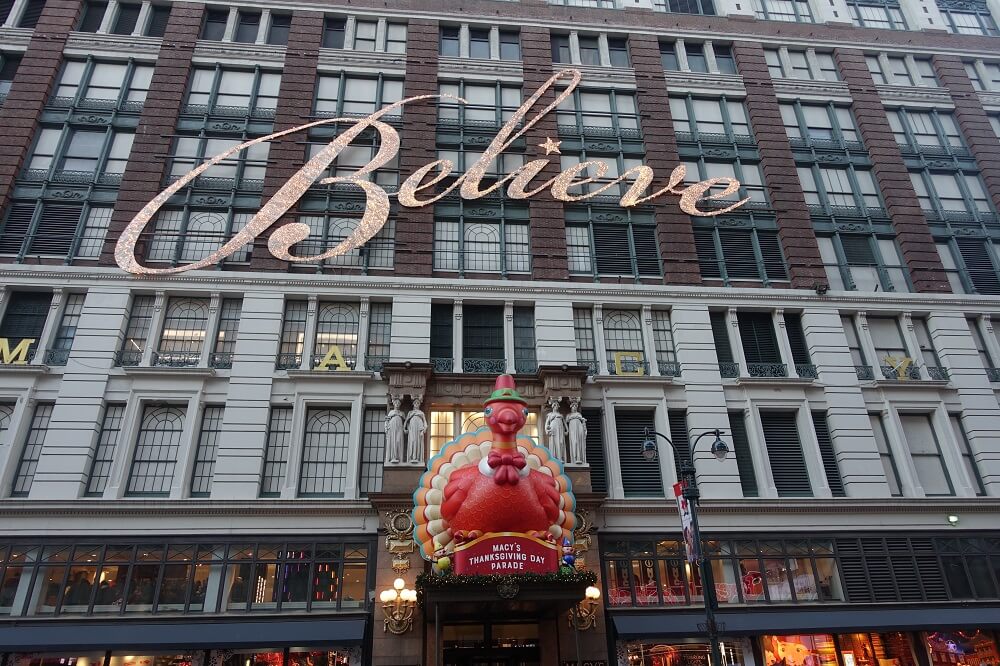 Activities
Of course the highlight of our NYC weekend was watching the Macy's Thanksgiving Day Parade in person. We chose a year to visit with record low temperatures, so we prepared ourselves and bundled up with layers: hats, gloves, scarves, and hand and foot warmers. The temperature was between 19-23 degrees all morning, but we were still able to have a great time!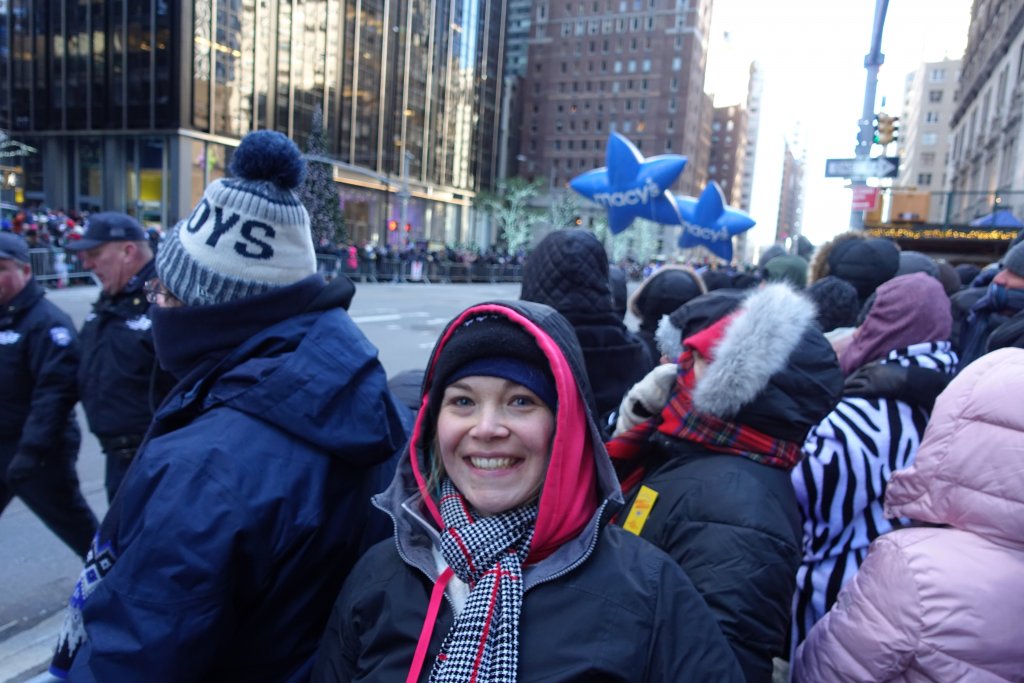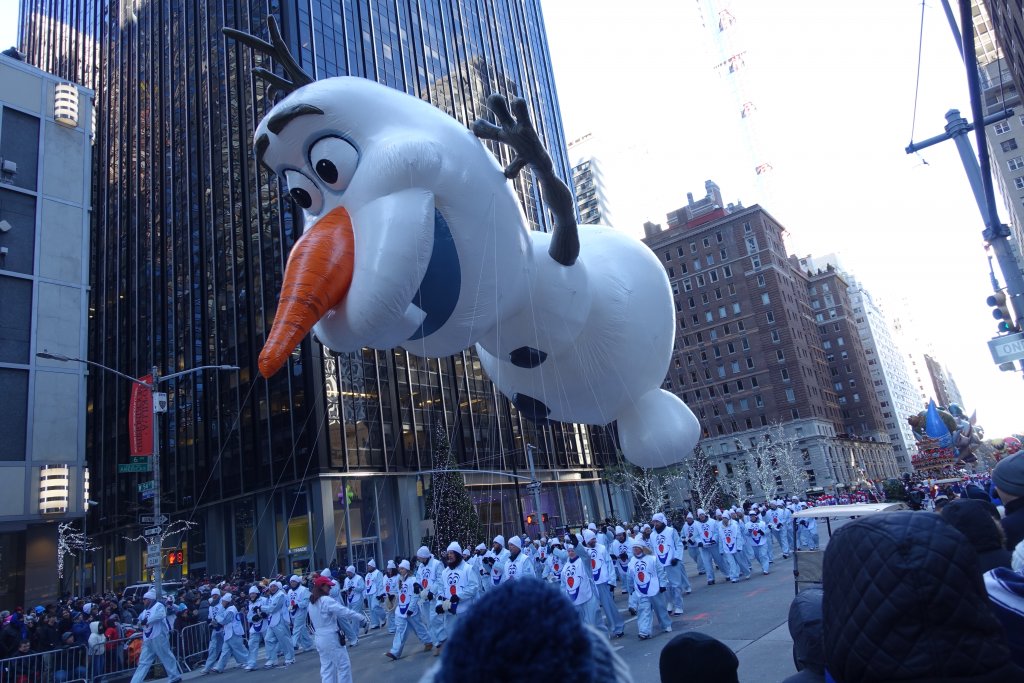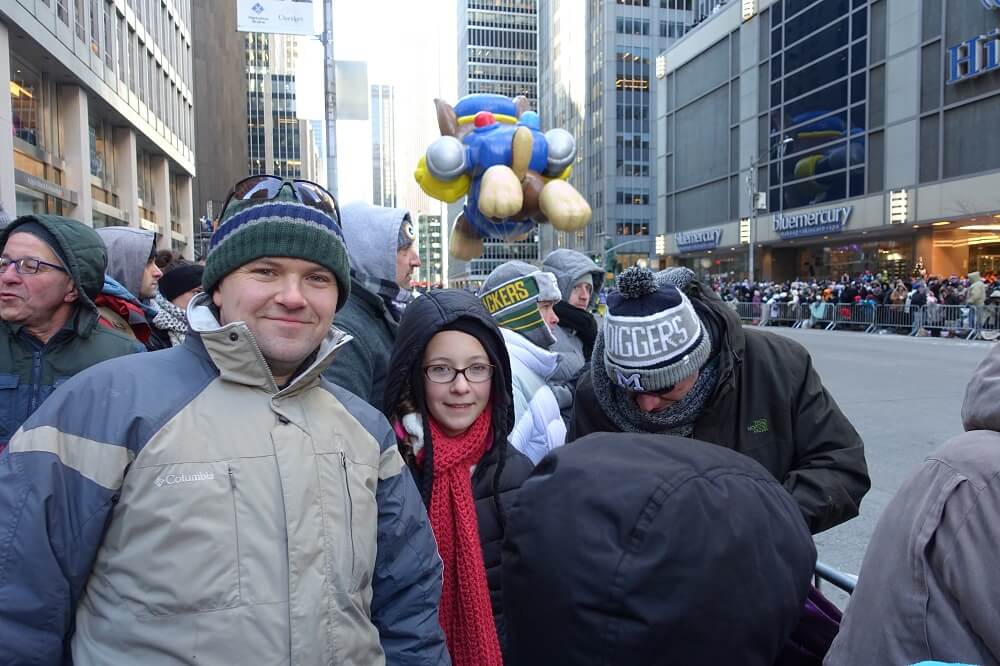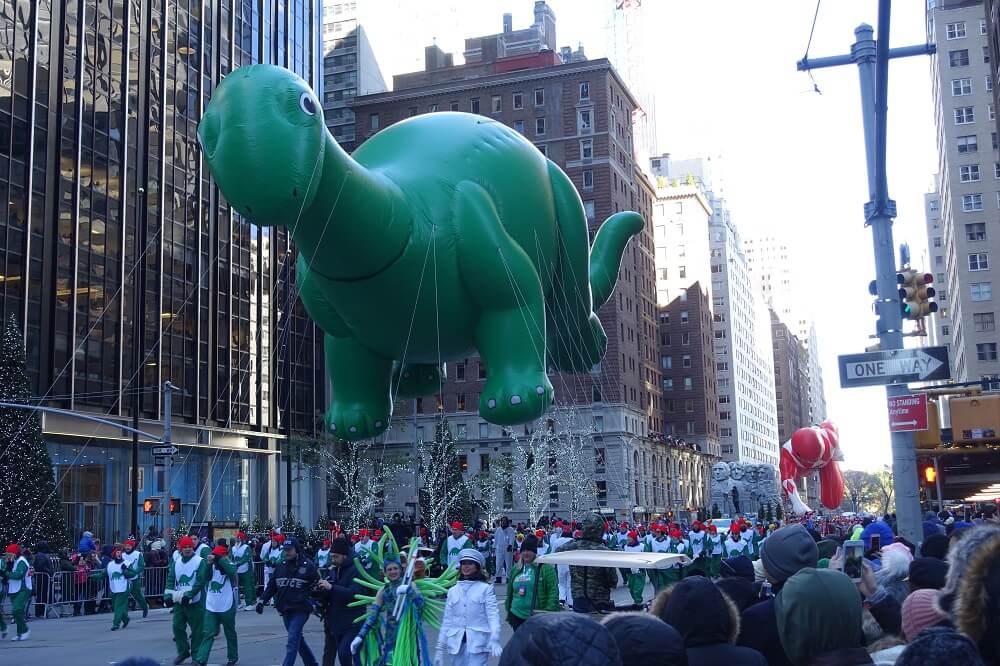 We were worried that it would be so crowded that we wouldn't be able to move, but it was really only crowded along the streets of the parade route, and it was still easy to get out and walk behind all the people. There were some road crossings blocked off, but to cross we just walked a few streets down and it wasn't a problem. Here are some other tips:
Hand and foot warmers were a lifesaver. They actually stayed warm for hours and kept our fingers and toes toasty! We even shared with some of our neighbors who were struggling with the cold.
Hot chocolate in a thermos was also wonderful. We had warm cocoa to sip throughout the whole parade and that really kept us from getting chilled to the bone.
Lugging 4 camp chairs around the city was totally worth it! My husband and I scoped out a place at 6:00 a.m. (we found a second-row spot behind some others with chairs but were too late to claim a front-row viewing spot, so if you want that I recommend getting up even earlier) then were able to set up our chairs and switch off holding the spot while our spouse and kids stayed warm in the hotel room until the parade began.
It was fun to chat with other enthusiastic parade-goers and see the news reporters up close as they filmed the crowds. It really is a different experience to be there in person when you've only seen it on television.
Later in the day my girls and I enjoyed a trip to see Santa at Macy's Department store. (If you want to do this, don't forget to make a free reservation before your trip! We didn't know reservations were needed but kept checking back after we heard and were lucky enough to find an open spot.) The boys checked out the Samsung Store.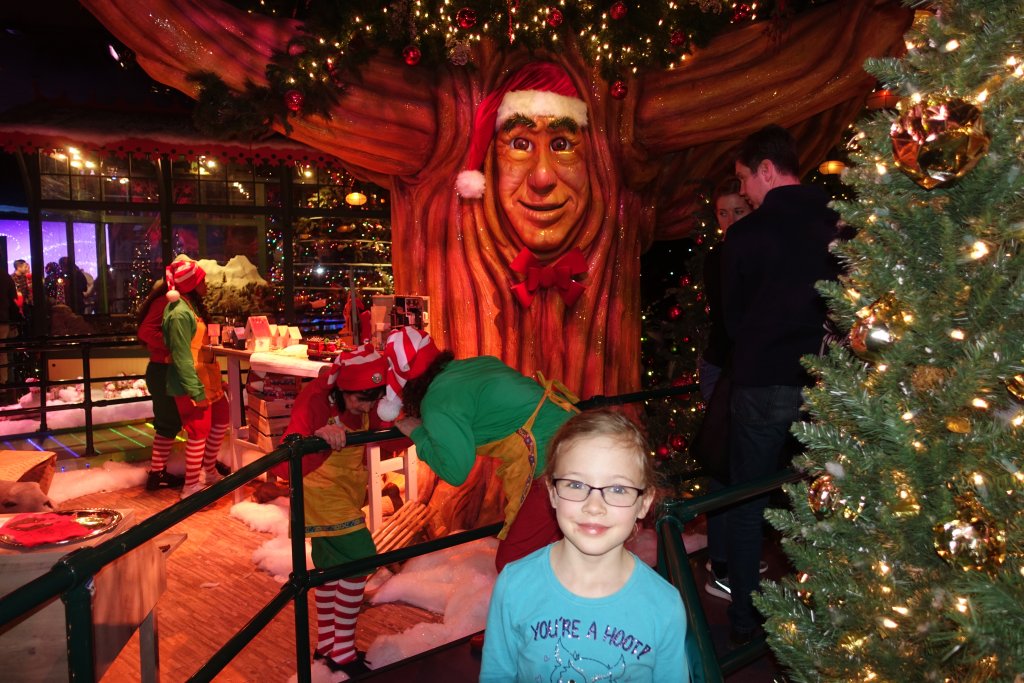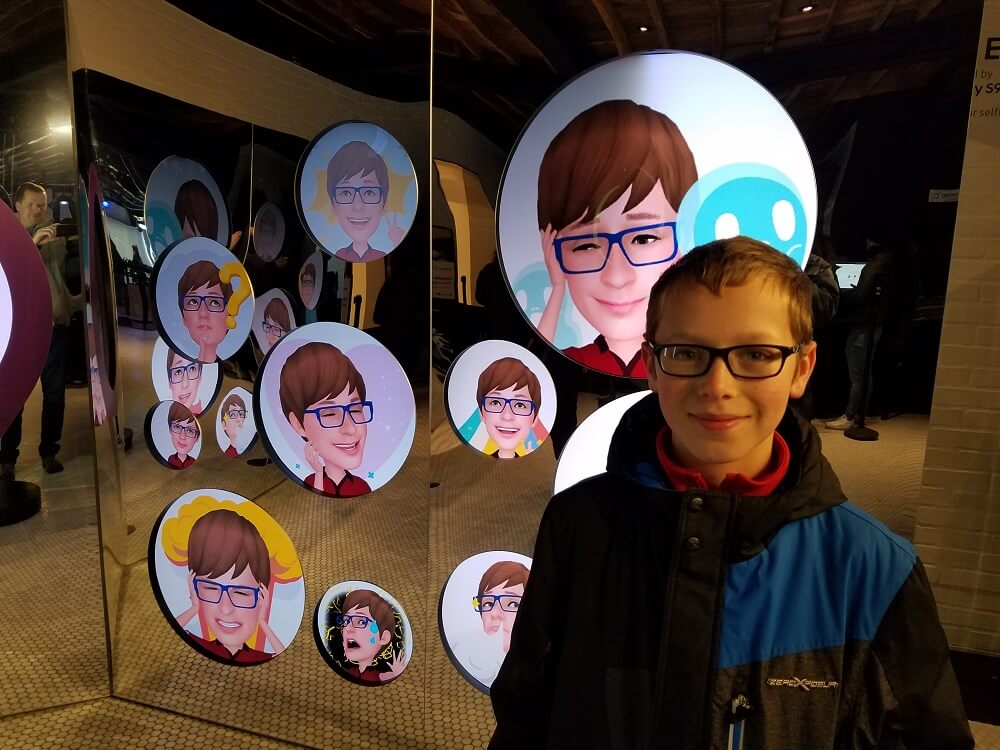 The rest of the weekend we enjoyed window shopping, walking through Central Park, and mingling with the crowds on the streets and in the stores all around Times Square.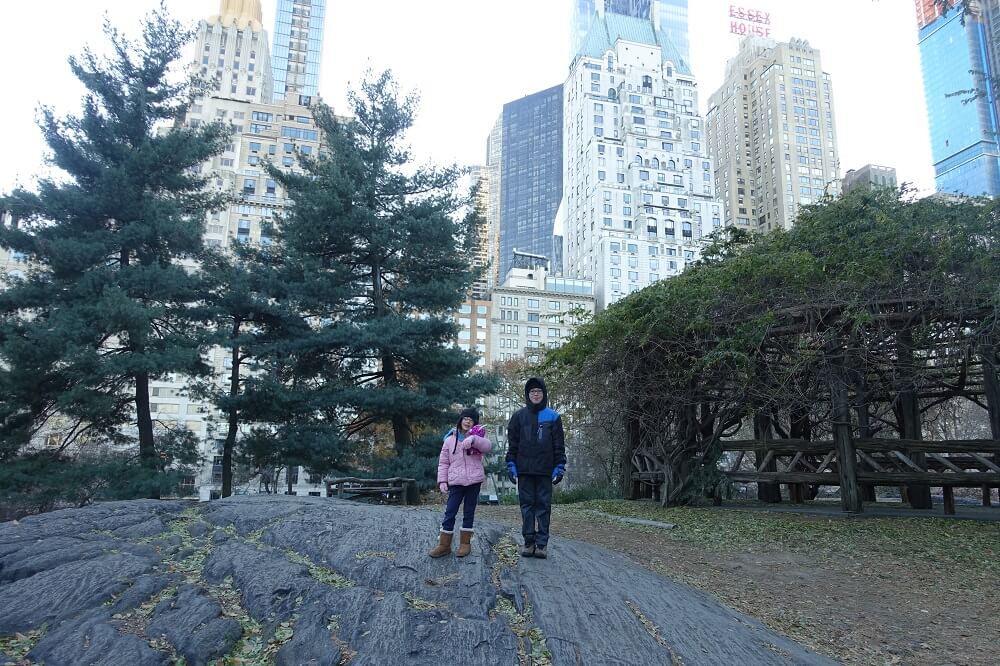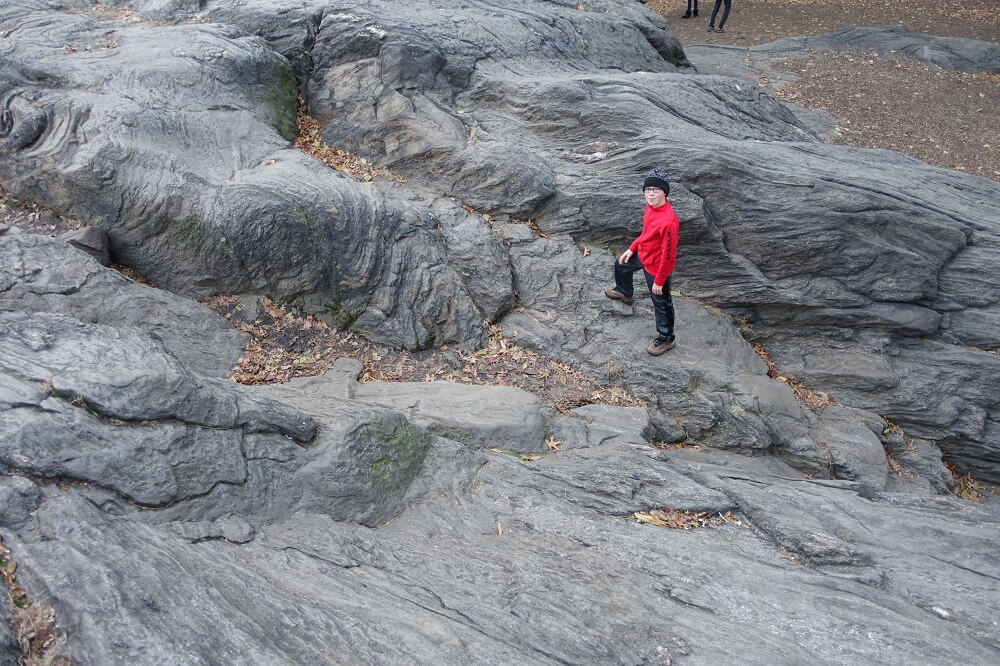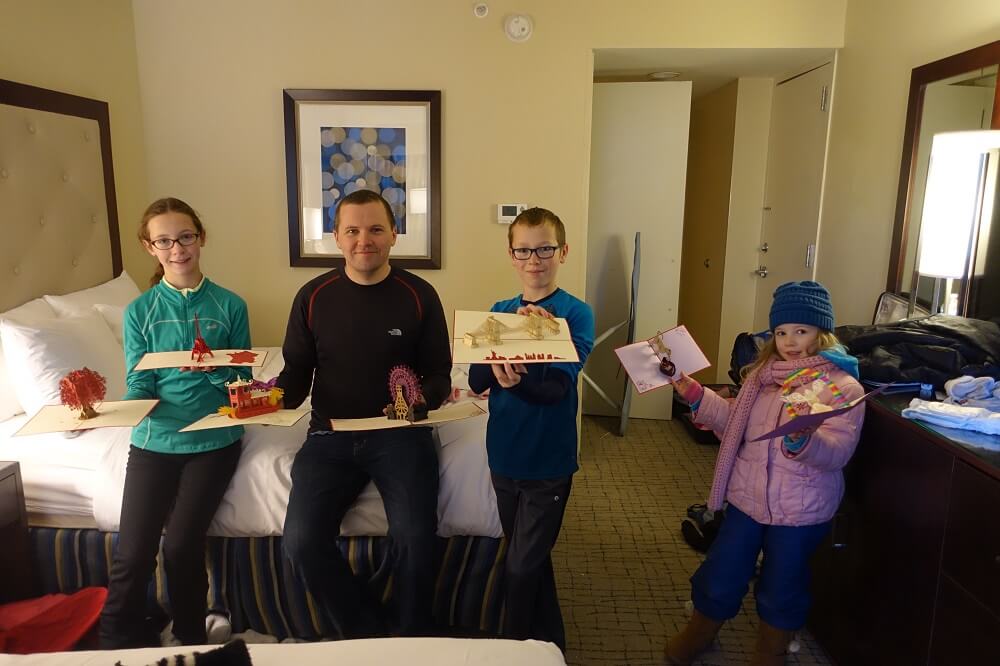 Lodging
We stayed at 2 different hotels in NYC and both were great it different ways. Our first few nights were at the Crowne Plaza Times Square Manhattan, and we loved that we could walk out the doors and right into Times Square. It was a great place to stay for convenience and easy walking to the parade route, Central Park, and restaurants and stores.
Our last hotel was the TRYP New York City Times Square South. We chose it because of proximity to the train station for our ride home and reasonable cost, but we loved it for the awesome family room with a bunk bed to fit our family with no kids asked to sleep on a makeshift bed on the floor!
Transportation
We got around the city by walking everywhere we wanted to go. NYC is very walker-friendly and we didn't even feel out of place dragging our luggage to and from the train station.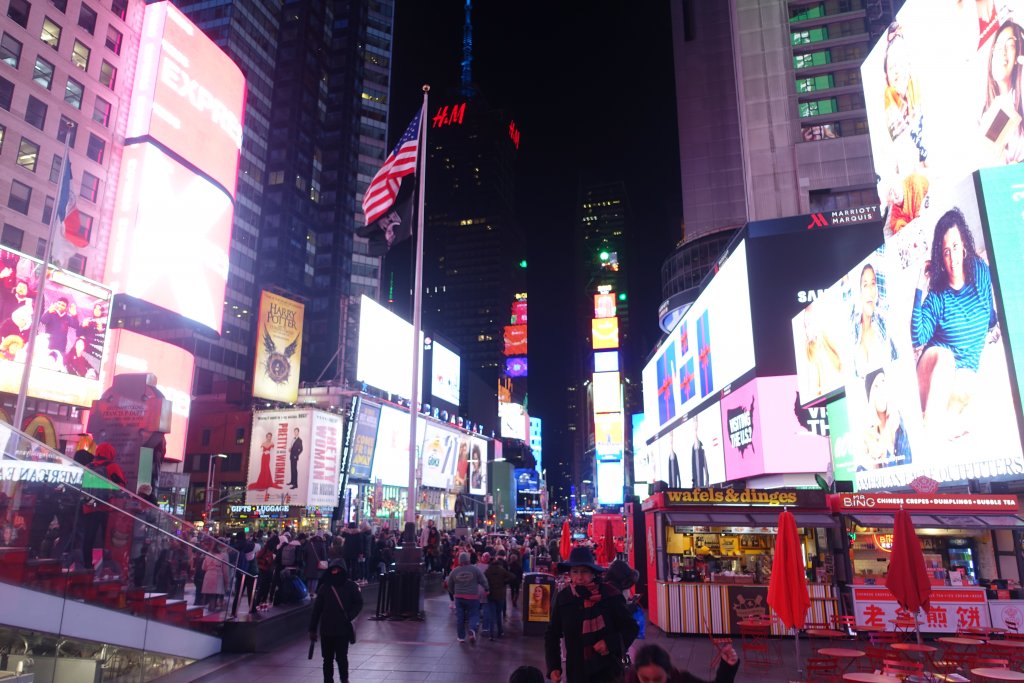 Food
We decided to eat our traditional Thanksgiving Dinner at home before our trip, so we kept food in the city simple with mostly some food from home, some inexpensive pizza, and a couple trips to local grocery stores.
Jon and I did stop twice at The Halal Guys food truck at 53rd and 6th for some delicious food and we splurged with some banana pudding at Magnolia Bakery. Every time we passed the bakery on our walks there was a line out the door and snaking around the corner so we figured there must be something delicious inside. When we got inside and saw that there was a special line just for banana pudding, we knew what we had to try! And yes, it was delicious!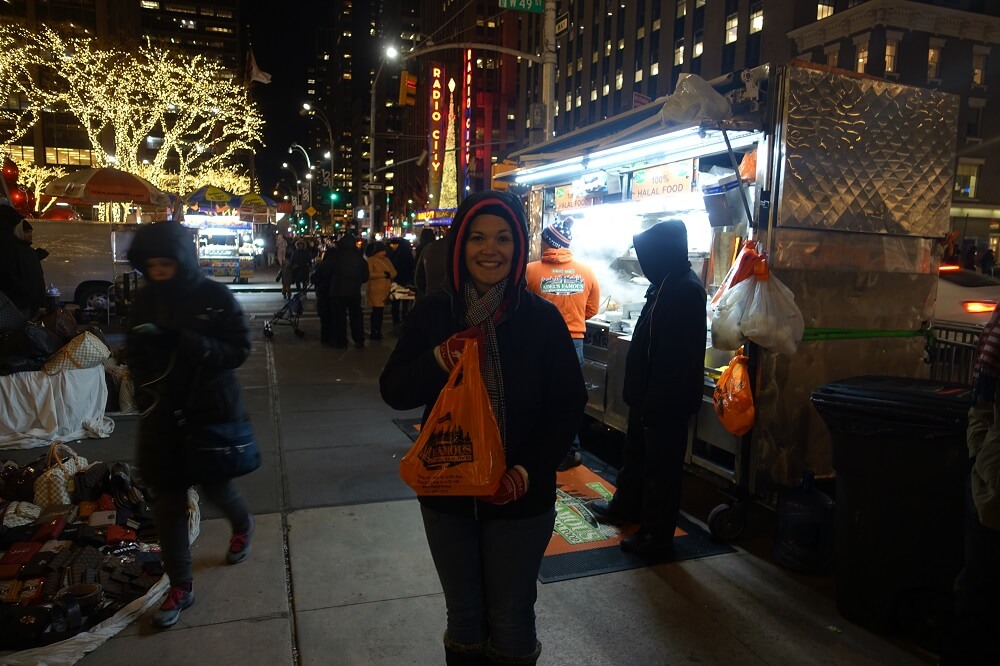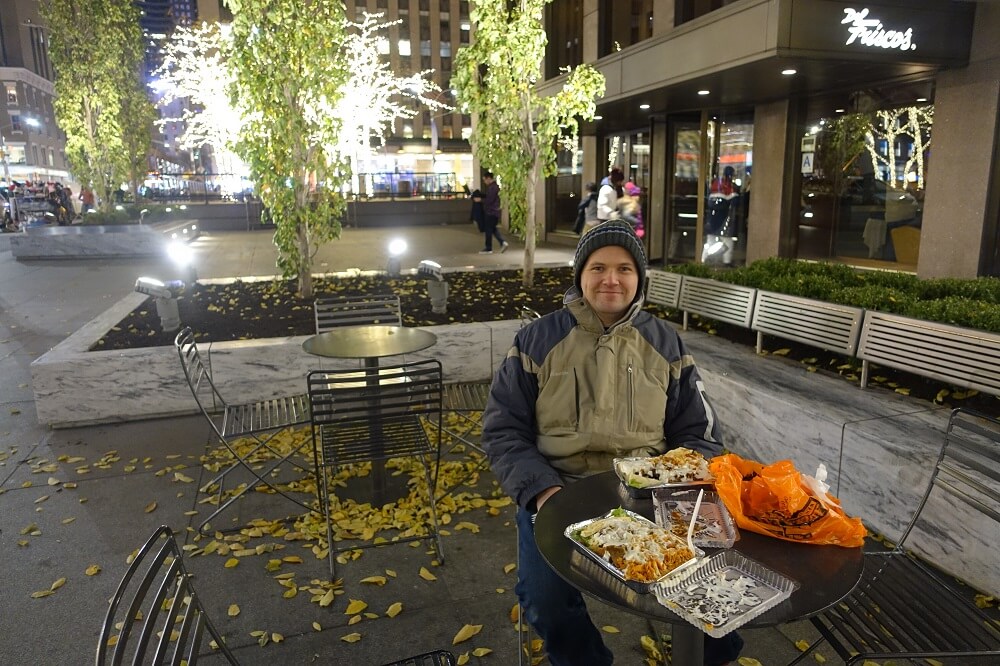 It was a magical holiday experience! What is your favorite time of year in NYC? Share in the comments!
We took this trip in November 2018.
Note: This post contains Amazon.com affiliate links. This means that if you buy a product using a link on this page I earn a small commission on your purchase, at no additional cost to you. To give you the best information possible, I will only link to products that I personally use and love.