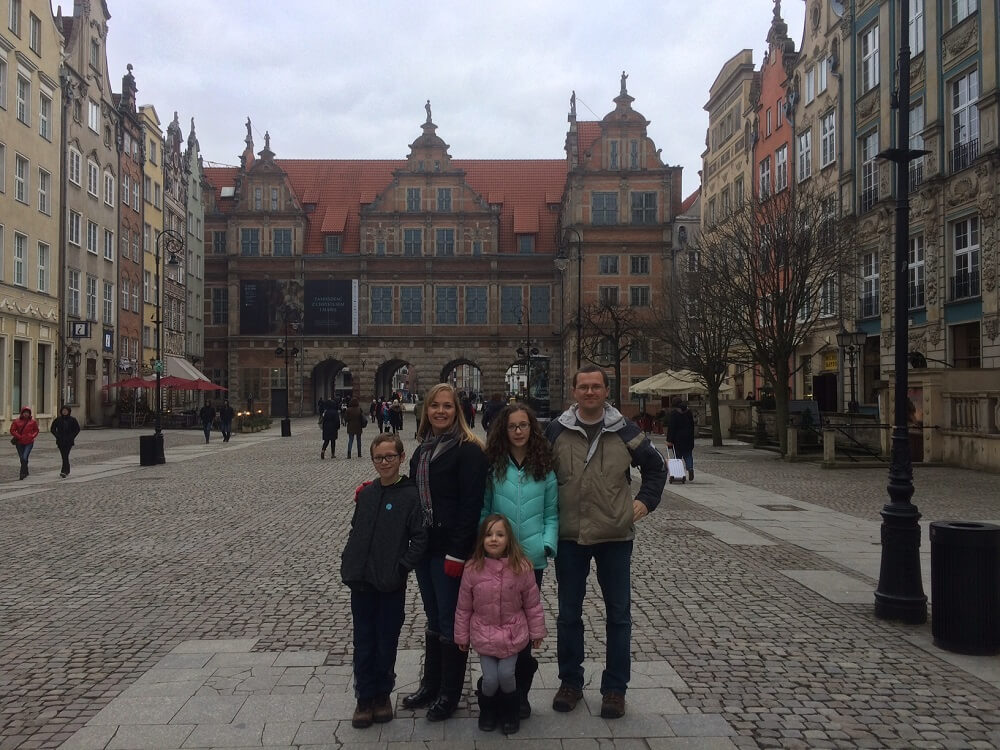 When I think back to our time in Poland, I remember walking along the pedestrian streets of Old Town, bundled up against the chill, and marveling at the history that surrounded me. I remember the distinct sounds of the language and the delicious and unique tastes of pear ice cream, cheese pierogies, and goose pie.
Why We Chose Gdansk
We originally decided to go to Gdansk because we saw on Google Flights that it was one of the cheapest places in Europe that we could fly to from Bergen, Norway, which was the first stop on our trip through Europe. Still, as we researched the area we grew more and more excited to learn about the history and experience the culture in Gdansk.
Some people thought we were a little crazy to go there in the middle of February, but we actually enjoyed the quiet, off-season pace. And there's something adventurous about bundling up to explore in frosty temperatures!
Activities
Lodging
We booked an apartment through Airbnb months in advance of our trip. Unfortunately, the night before we arrived in Gdansk we received an email telling us that the boiler in the apartment had fallen off the wall so the owner had kindly booked us another apartment.
We were really disappointed since we had done a lot of research to choose an ideal location to stay, but the new location turned out to be great. We loved being just steps away from the beautiful Dlugi Targ in Gdansk's Old Town.
Daily Itinerary
Day 1
We arrived in Gdansk around noon and spent the first couple hours figuring out our new apartment. Then while the apartment was prepared for us we walked through a small section of Old Town, ordered pizza for lunch, and walked to a local grocery store to stock up on some basics. We spent the evening playing card games and settling into our new apartment.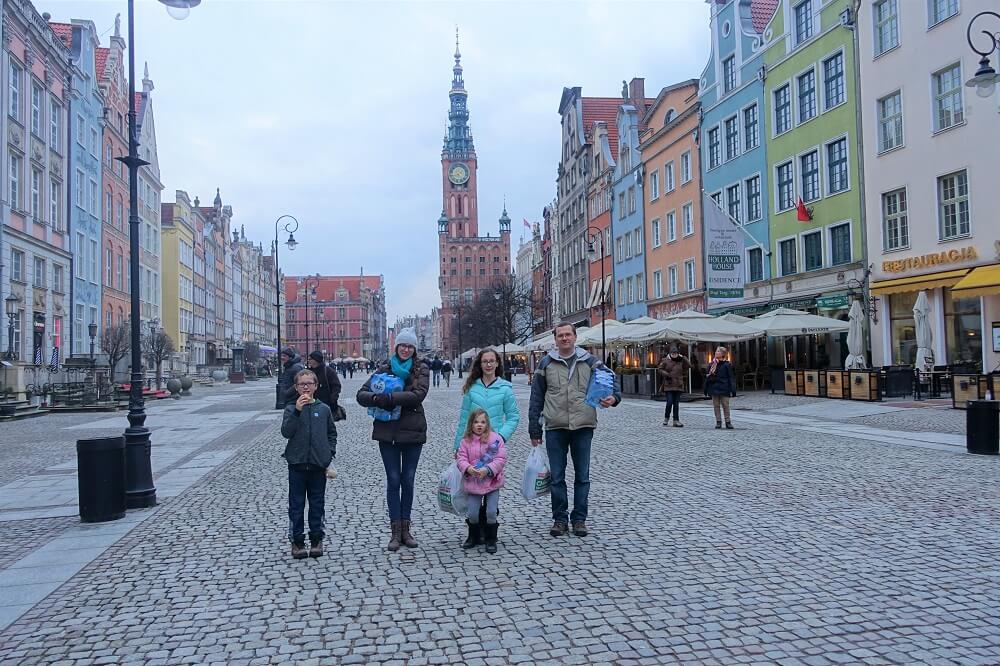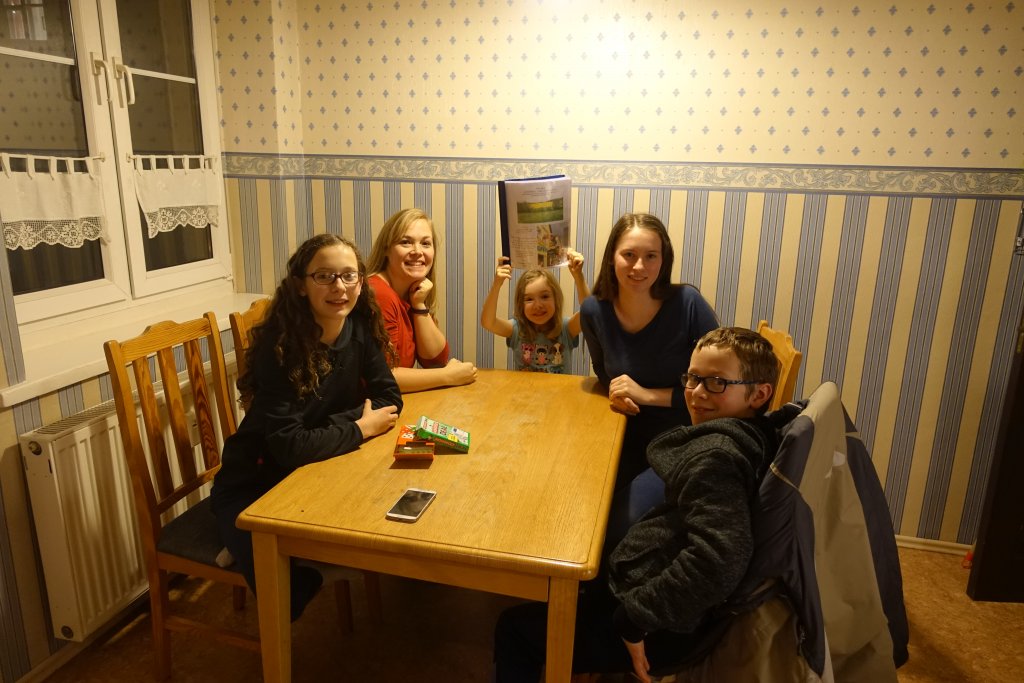 Day 2
The next day was dedicated to wandering around Old Town and enjoying the sites, including Neptune's Fountain, Four Quarters Fountain, Green Gate, the Crane, and more.
We also enjoyed some real polish food, including pierogies and goose pie, at a local restaurant. And we got to try out some of our new words like Dziekuje (jen-koo-yah) for "thank you" and Dzien dobry (jane doh-bri) for "good morning/hello."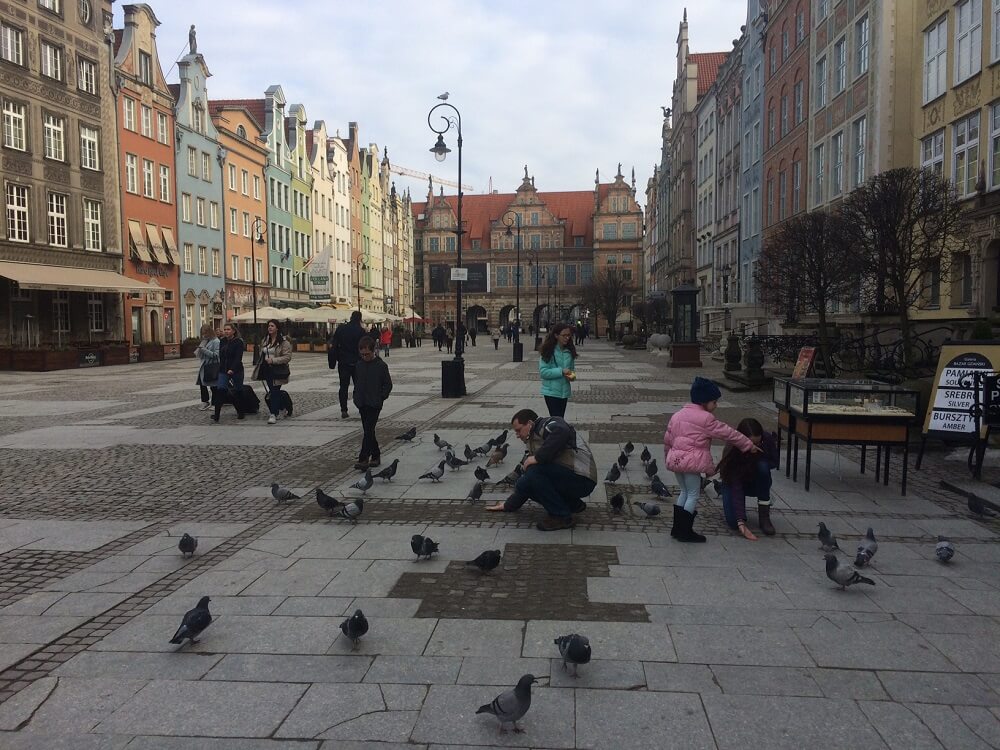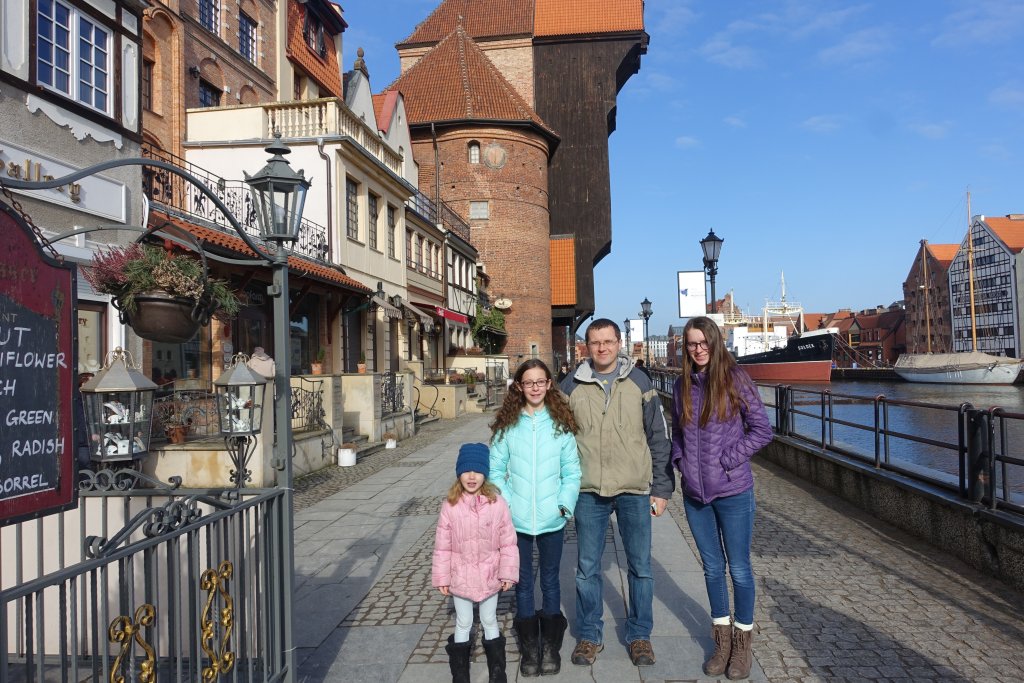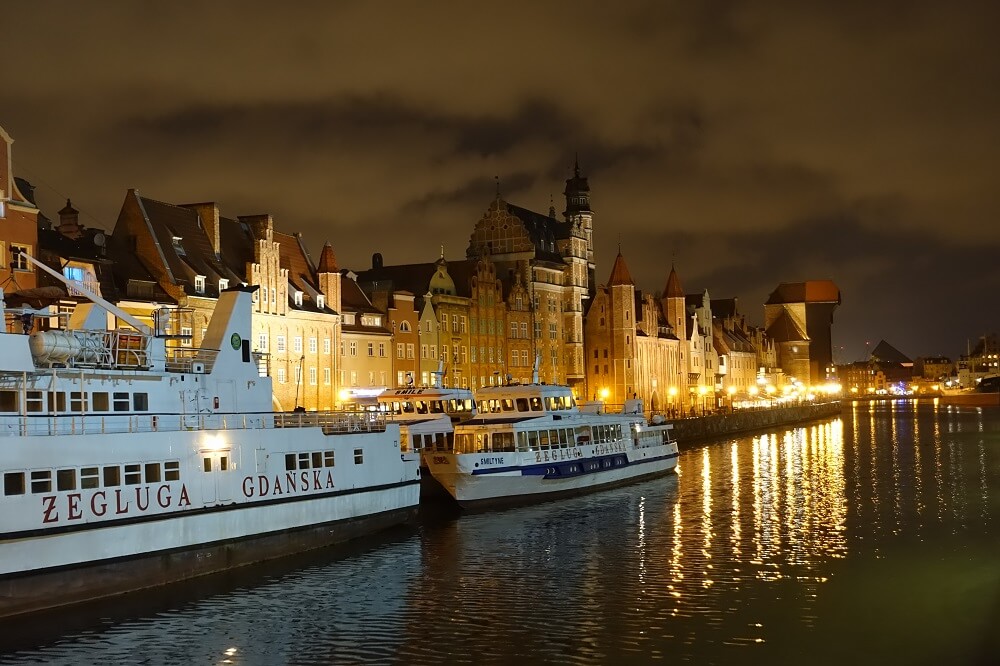 Day 3
On Wednesday we took a train to Malbork and toured the castle. We unknowingly booked a premium train for the trip to Malbork, so we had fun in our own train car that reminded us of the Hogwarts Express in Harry Potter! At the castle we were each given a headset with an audio guide that worked through GPS to tell us about different areas of the castle as we came to them, which we really enjoyed.
It started snowing during our train ride home and we were pretty tired, so we didn't get out at Tczew like we'd planned. Instead, I snapped a quick picture of the town sign when we were going over the bridge where WWII started. We found a hot chocolate kiosk as we started our walk back from the train station to our apartment and enjoyed steamy cups of cocoa while we walked home in the lightly falling snow.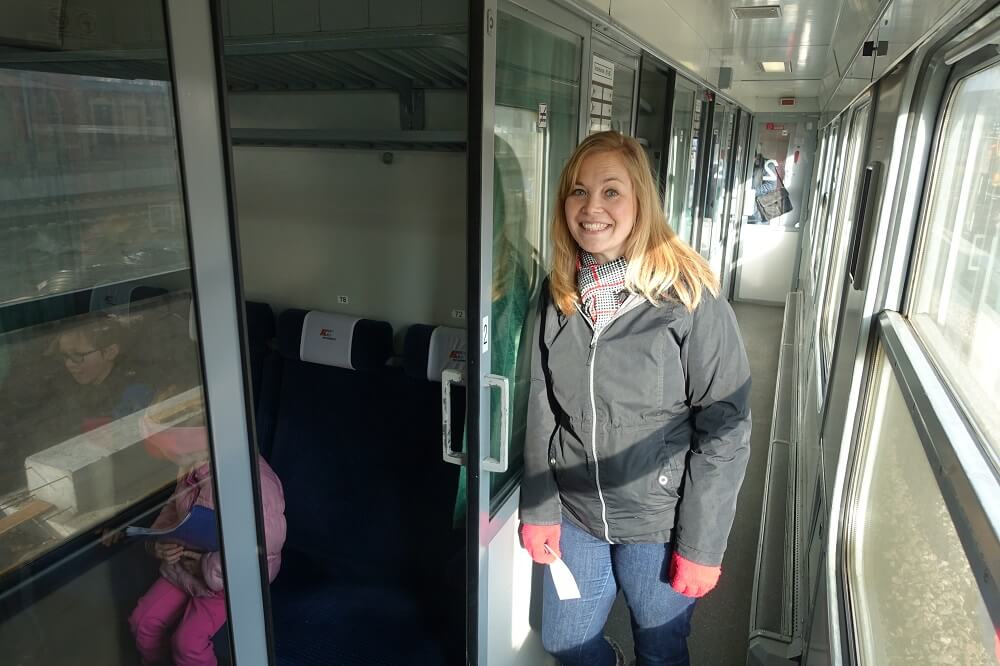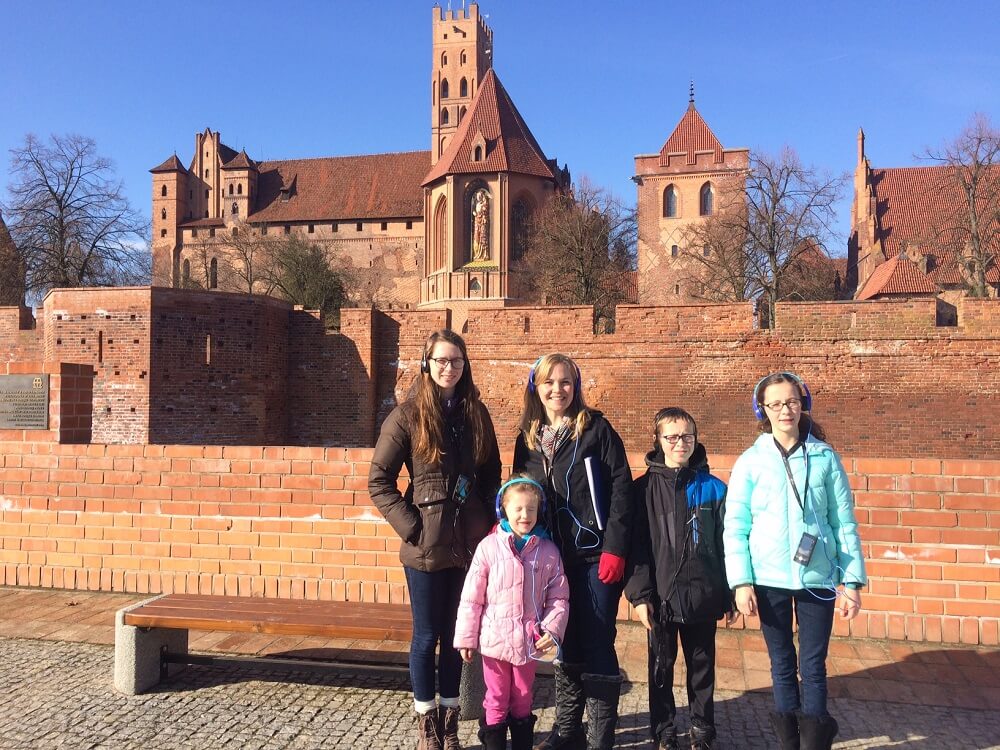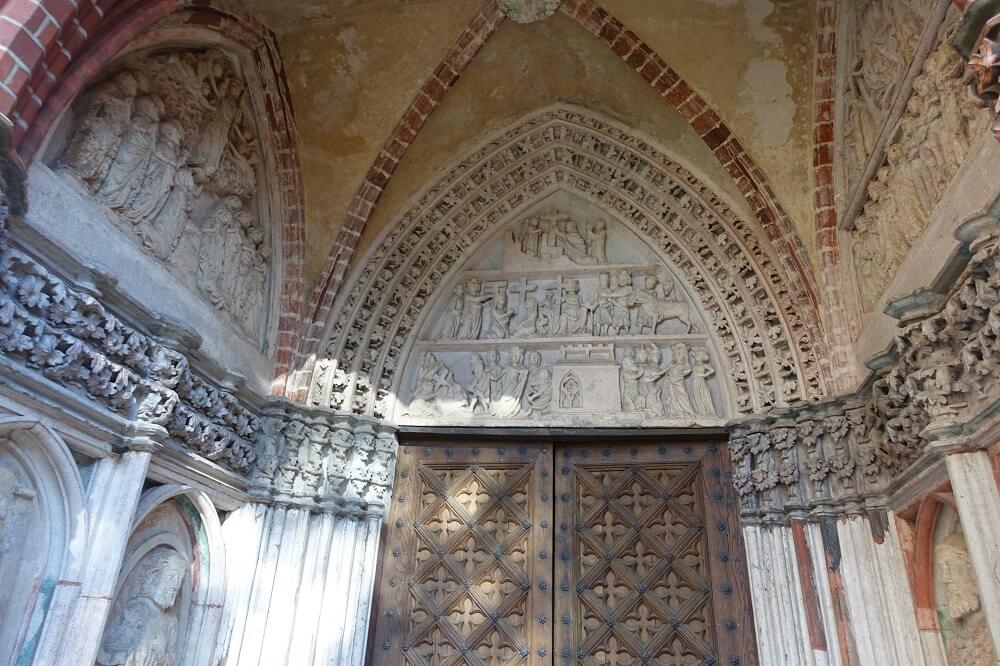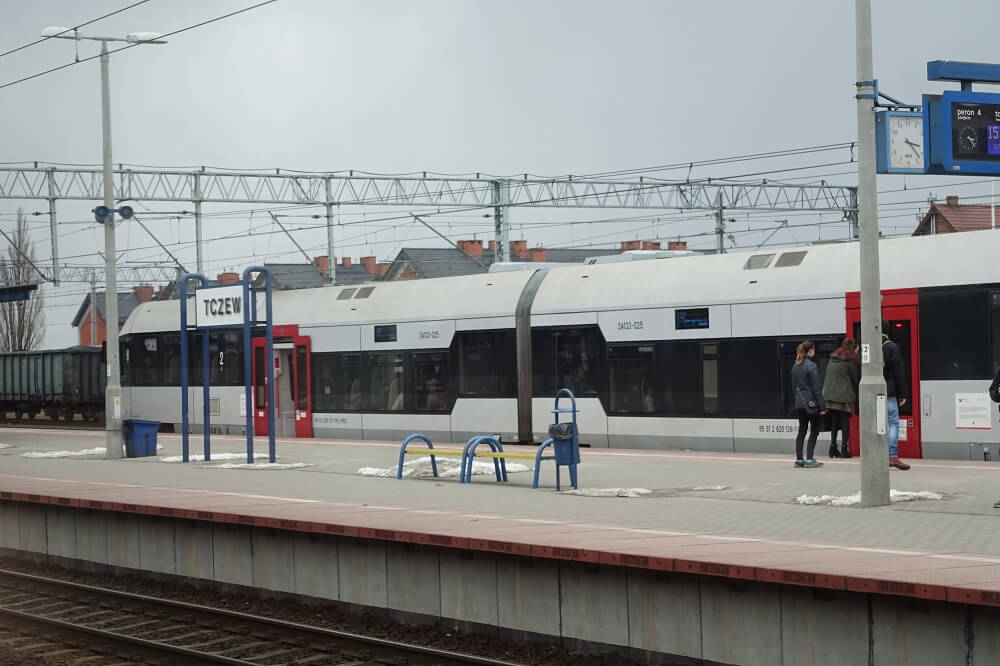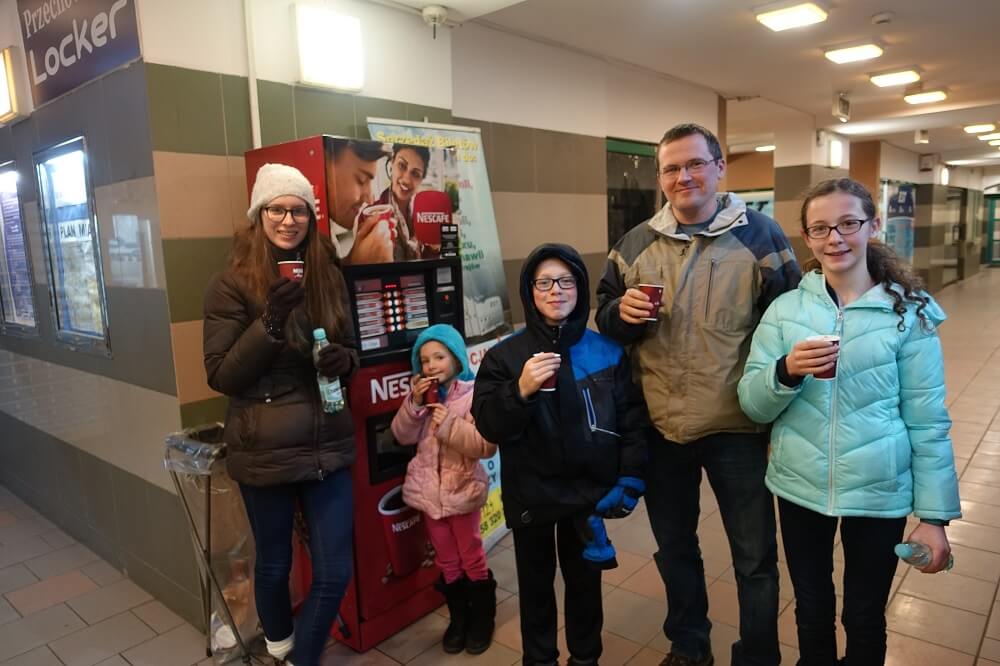 Day 4
The next day we went to the European Solidarity Center and the WWII Museum. Some of us were battling sore throats and fevers, so we didn't take the time to see everything that we had planned to see. But we still got a taste of the courage and sacrifice required by the Polish people throughout their history and a glimpse of the significance of events that have occurred in the Gdansk area.
Later I did some laundry at the mall while my husband and kids headed to The Room of Plenty, an escape room in Gdansk, and had a great time figuring out the puzzles. The escape room is one of their favorite memories from our trip. They've since done a few other escape rooms in the United States and they still agree that The Room of Plenty is the best one they've seen.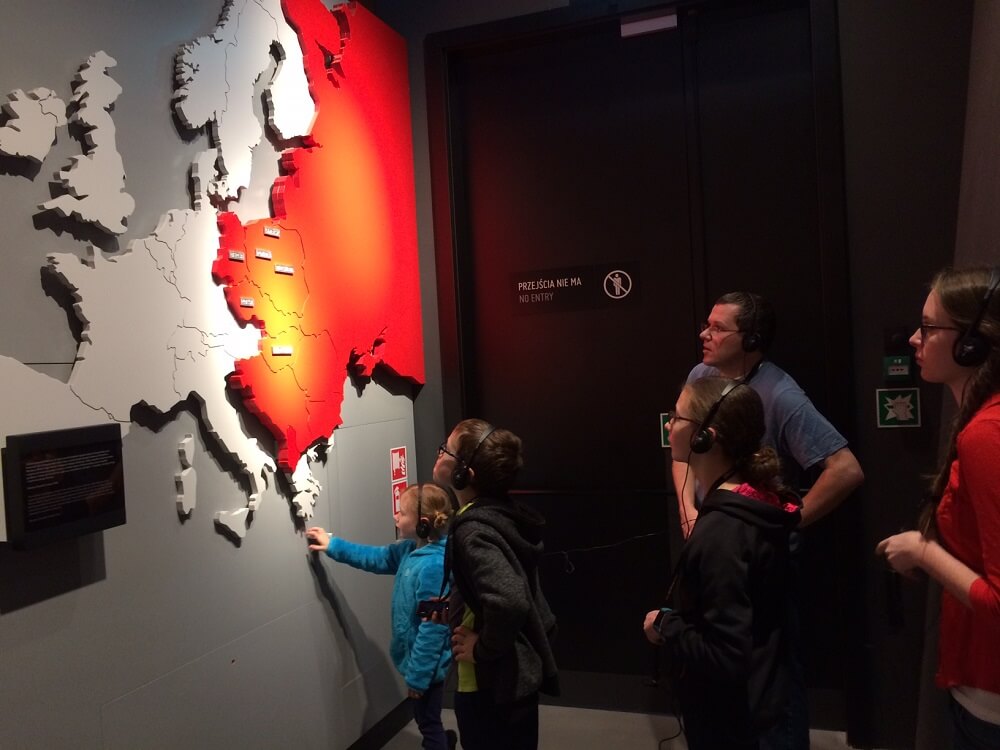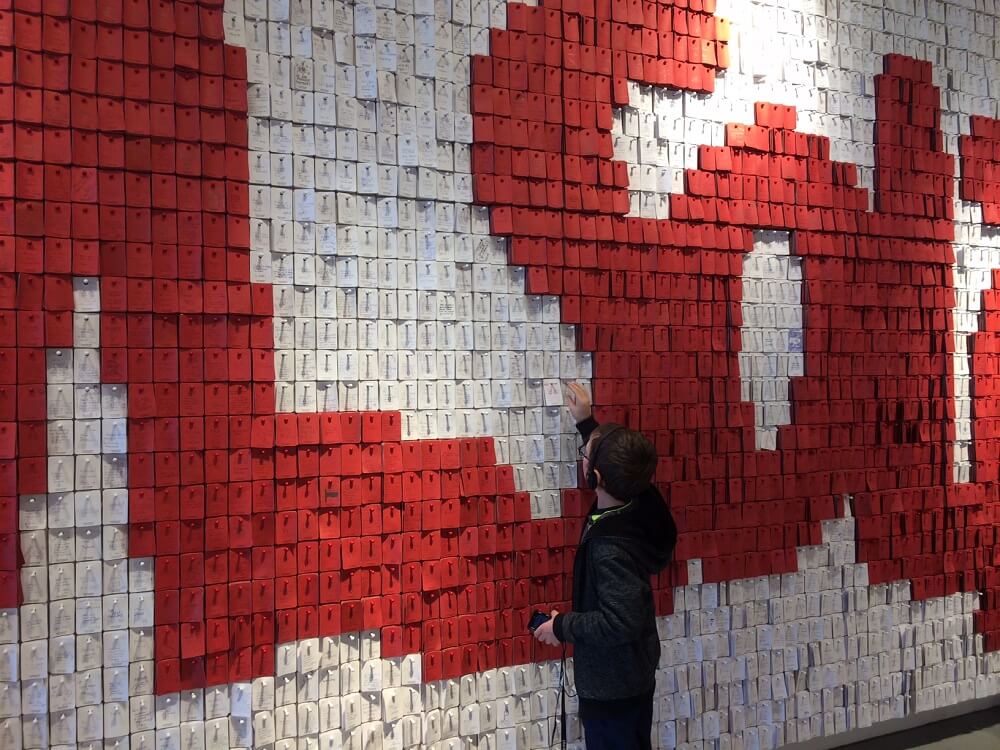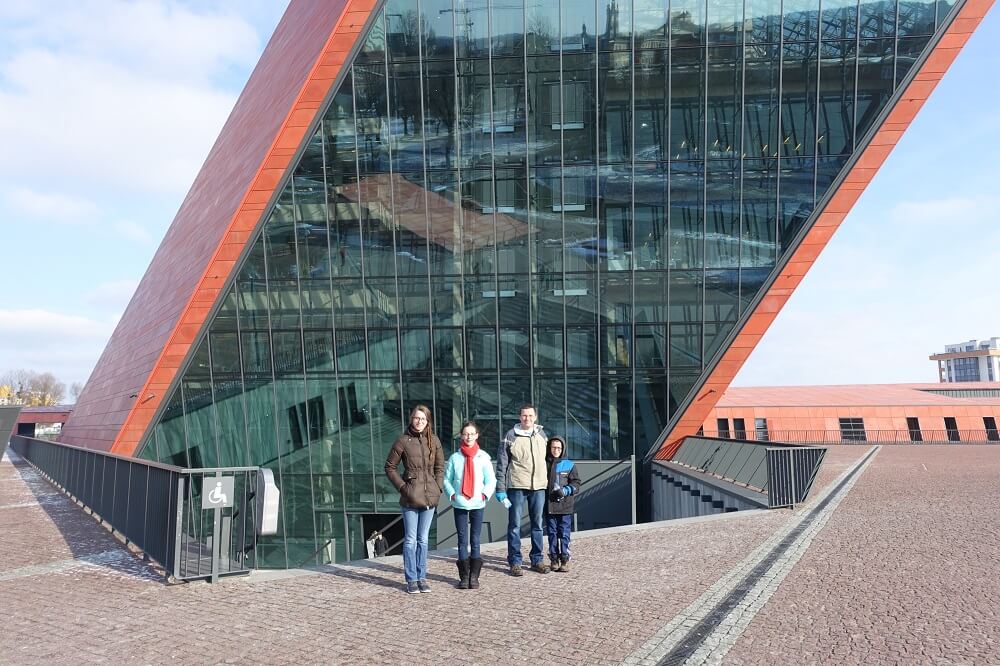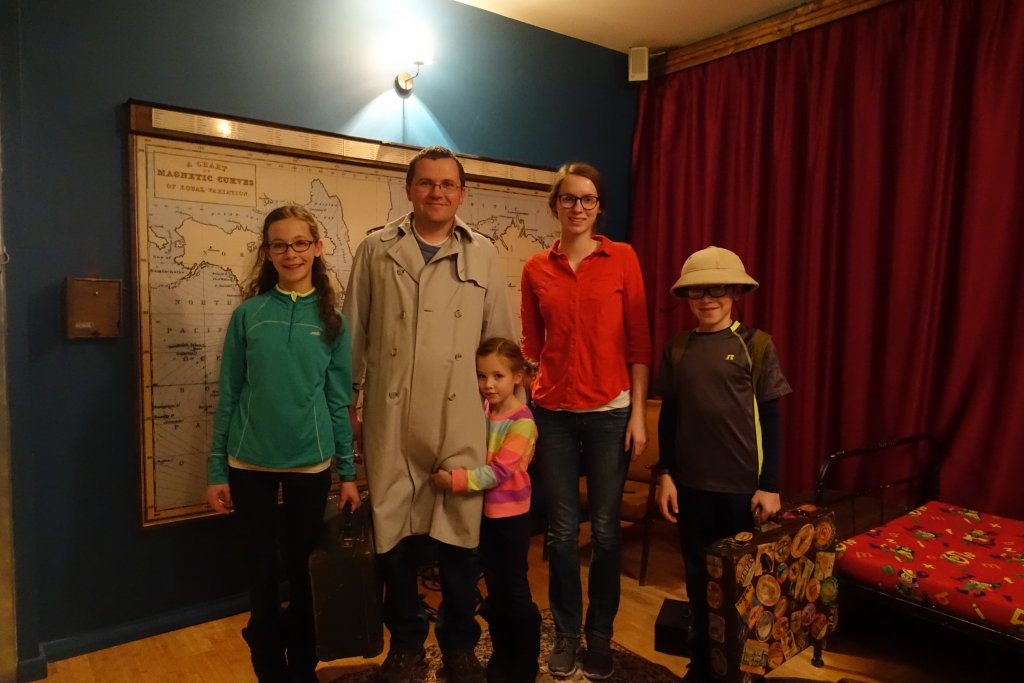 Here's a word of advice: find an apartment with laundry facilities if you will be staying in Gdansk for very long without a car. We figured we would easily find a cheap laundromat, but all I could find was a dry cleaners at the mall that charged $50 USD for one large load. And I just didn't have it in me to wash all our clothes by hand. I pared our necessary laundry down to the basics for half the cost and we made do with that for the rest of our trip, but I learned to plan ahead for laundry facilities in the future.
Day 5
We were up early to pack up and head to the airport for the last leg of our vacation in Dublin, Ireland.
Transportation
We walked a lot through the streets of Old Town. We also took a taxi to a few places in town when it was extra cold or we were feeling sick. The taxi to and from the airport was very affordable, about $20 USD for 6 passengers and all our luggage. We walked to the train station (about 15 minutes from our section of Old Town) and took a train to Malbork to tour the castle there.
Food
Food was very affordable in Poland. We took trips to the grocery store and enjoyed trying different foods there like the curry-flavored ramen noodles, authentic polish sausages, vanilla bean yogurt, and pear ice cream. We also enjoyed a few meals of inexpensive but tasty pizza and a nice traditional Polish meal that included pierogies and delicious goose pie.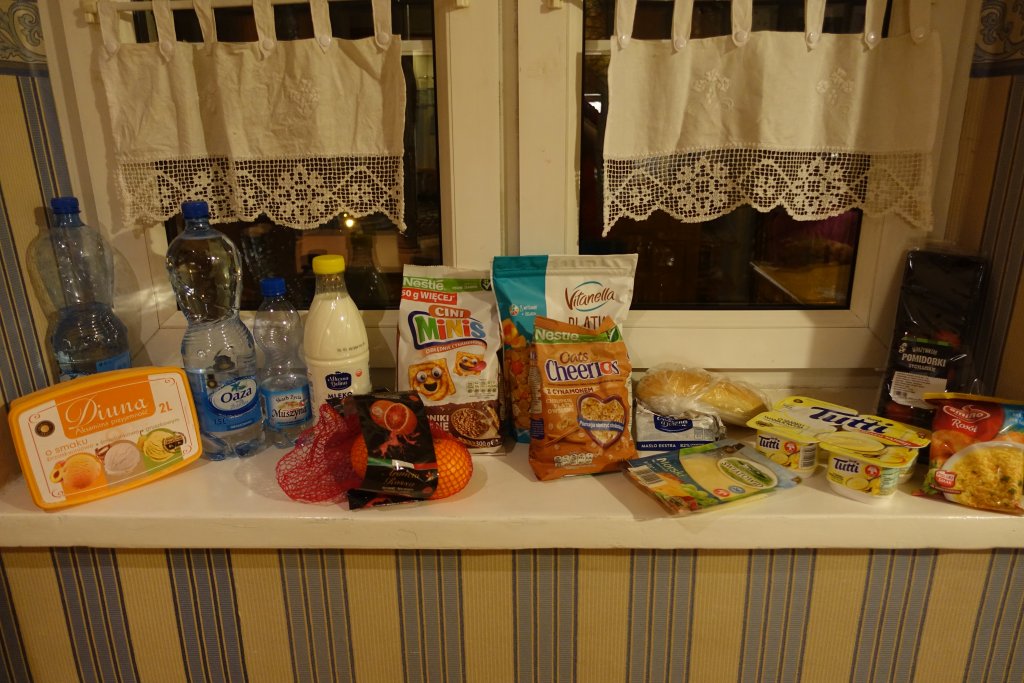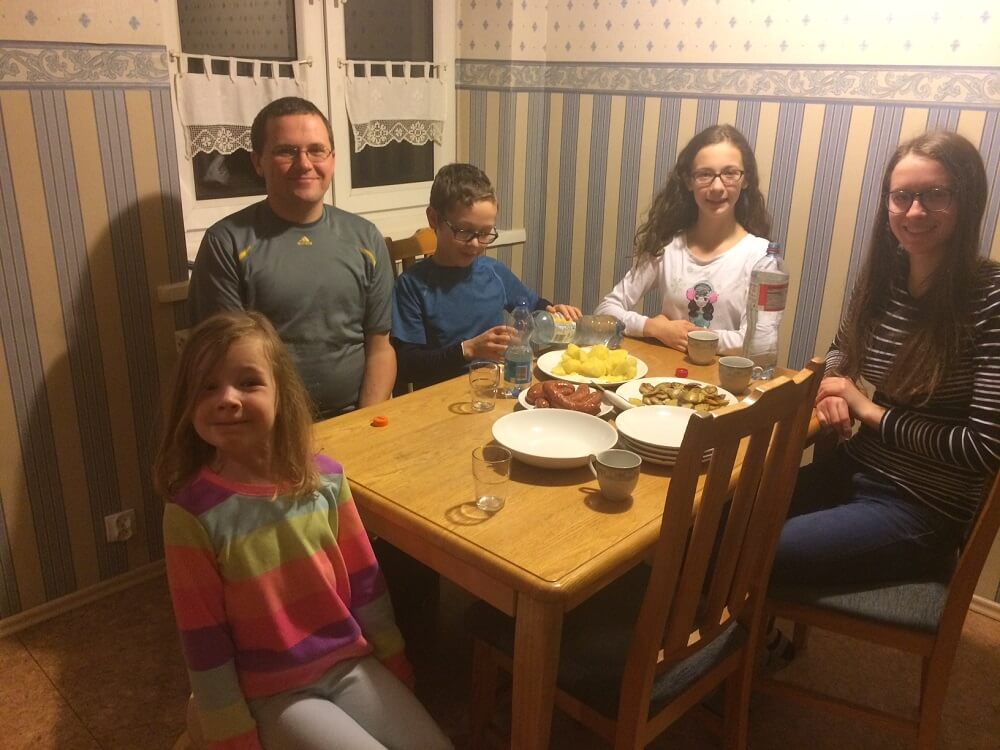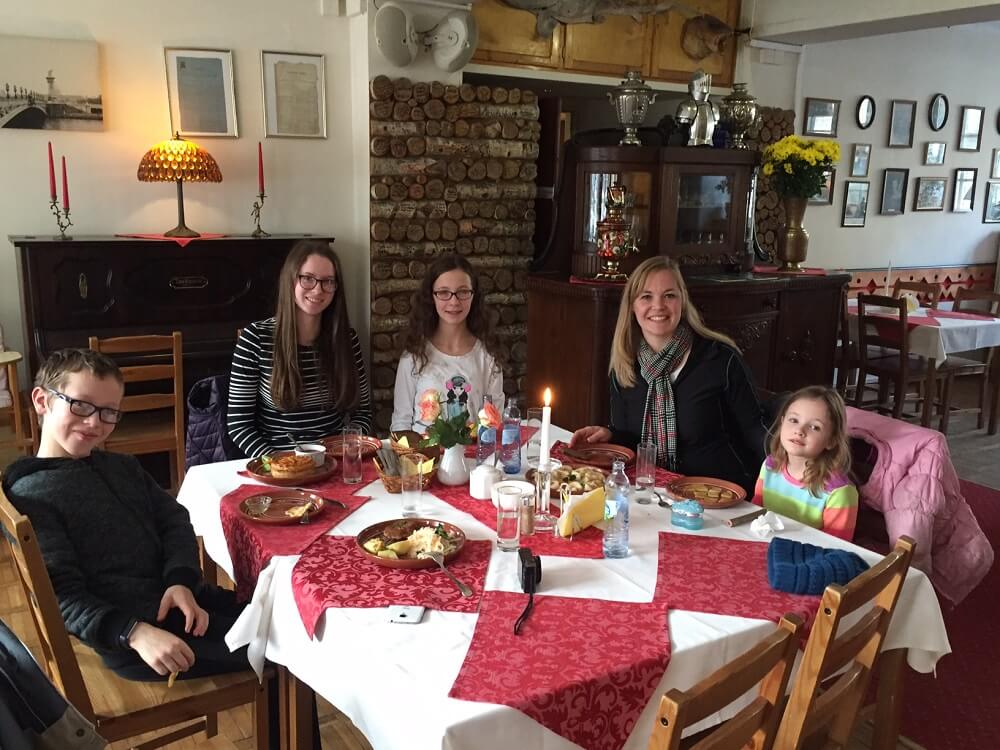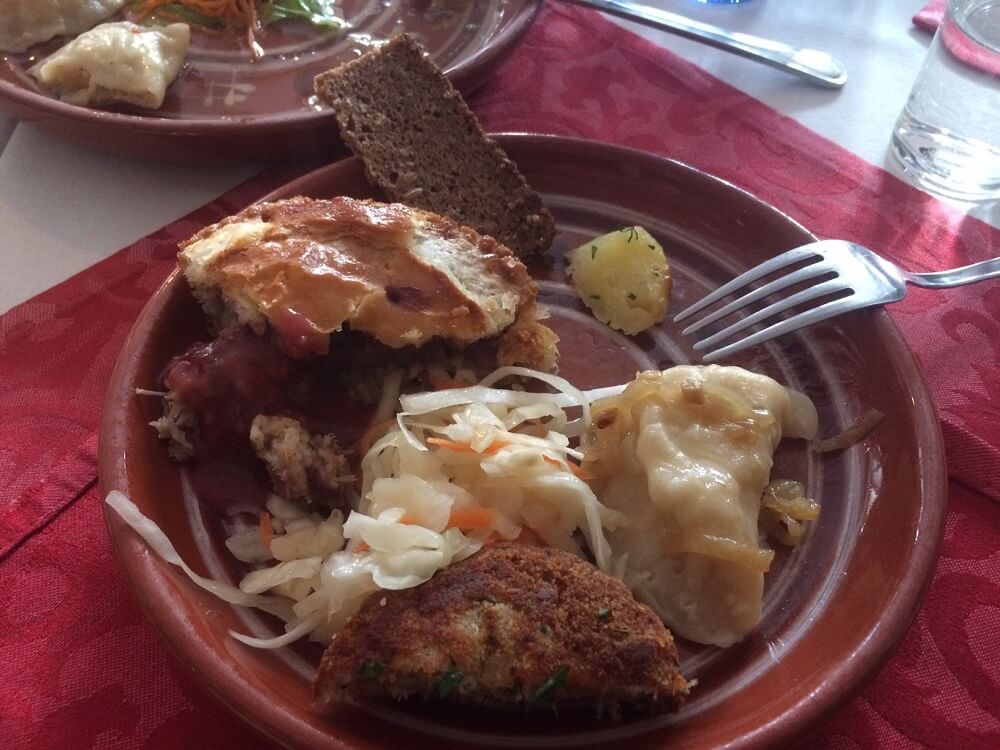 What I Learned from This Trip
After changing apartments last minute, dealing with sickness, and spending a bunch of money on laundry, I learned to be flexible and enjoy the good times instead of dwelling on the hard times.
There was so much for my family to learn from the Polish people and from events that had occurred in the Gdansk area. Attacks on Poland marked the beginning of WWII, and the fight against communism continued there with the Polish Solidarity Movement of the 1980s that breathed new hope into Polish citizens and the world.
The Polish people are proud of their heritage, and I have a great respect for them and their strength because of the things I learned during my trip there. It made my small travel troubles seem very insignificant.
---
Have you been to Gdansk? What did you learn there, or what suggestions do you have for future travelers to Poland? I'd love to hear about it in the comments!
We took this trip in February 2018.