I can't think of a vacation more in line with social distancing than a backpacking trip. If we are able to travel at all this summer, we would love to do some camping.
We took our first family backpacking trip during the summer of 2018 in the Uinta Mountains in Utah and had an absolutely wonderful time. We spent 3 days and 2 nights in the mountains.
I was really unsure about how it would be to take kids on a backpacking trip, but my husband had such fond memories of backpacking with his dad and brothers growing up, and he and my son had enjoyed a backpacking trip a few years earlier. So I finally agreed to try it with the whole family.
I'm so glad that I did!
The Trail
We took the Three Divide Lakes Trail in the High Uintas Wilderness and camped at Clyde Lake. It was the perfect amount of hiking for our first backpacking trip (about 5.4 miles round trip), and I loved that it was a loop so we got to see different scenery each way.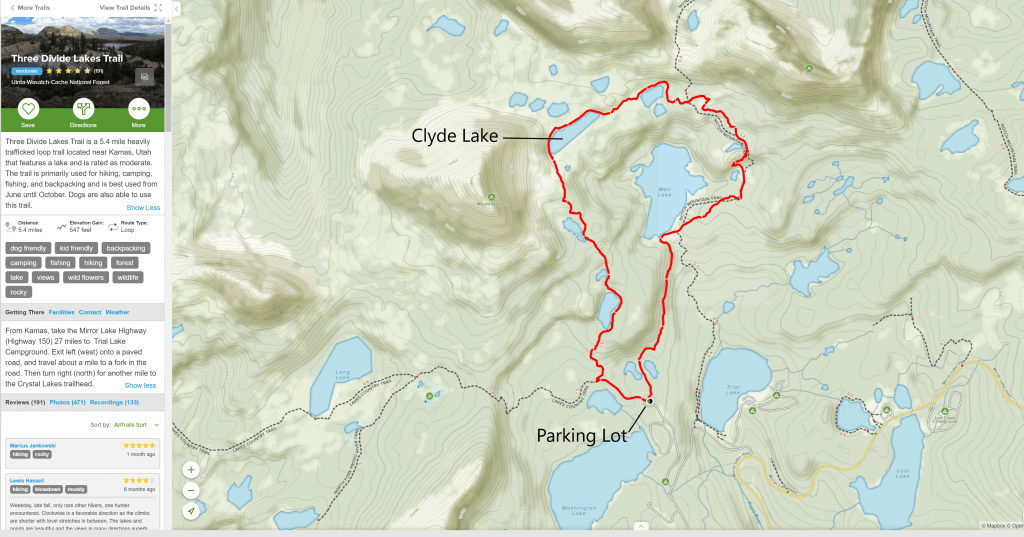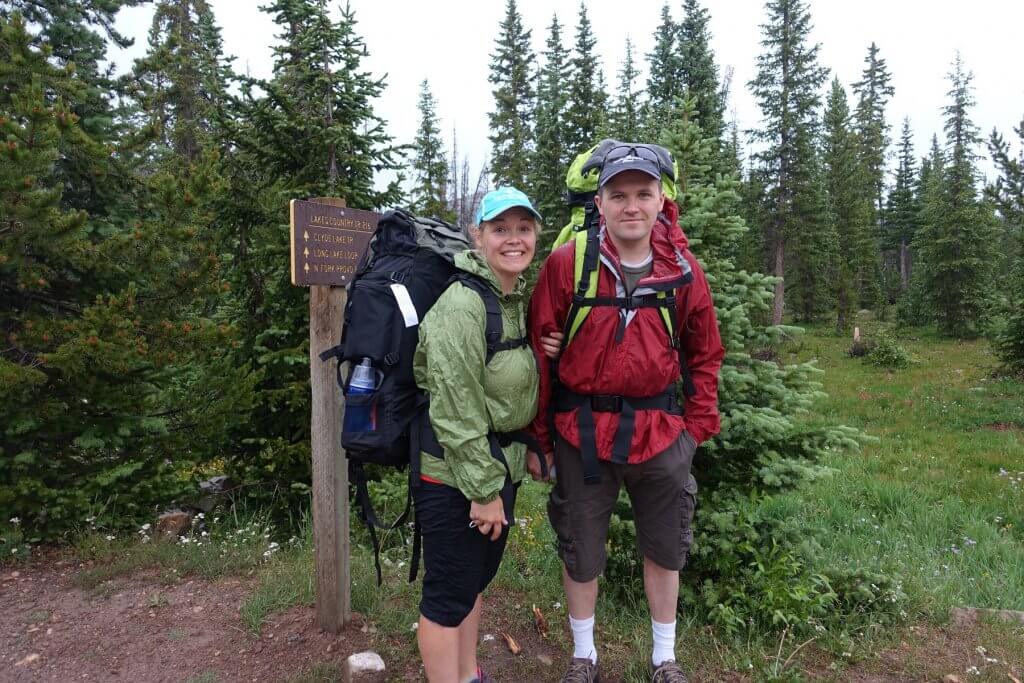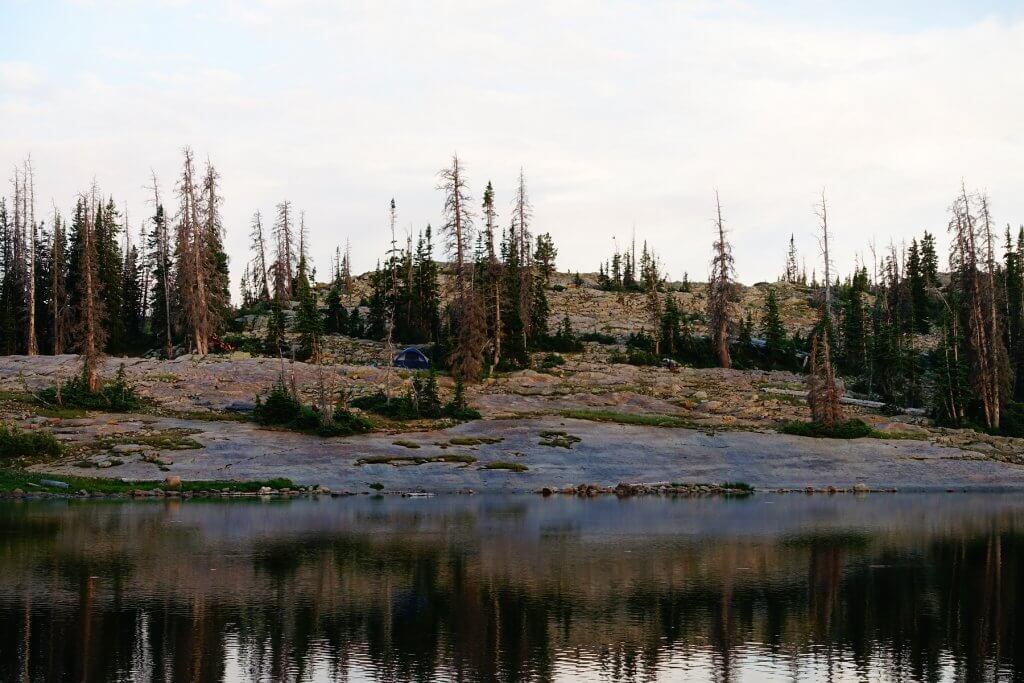 It felt so refreshing and freeing to step away from cell phone coverage and electronics for a few days and nights and connect with each other out in the wild. We only saw a few other hikers/campers on our whole trip.
The scenery was peaceful and beautiful all along the trail and at our campsite, and the chilly mountain air was invigorating compared to the hot, dry air in the valley below.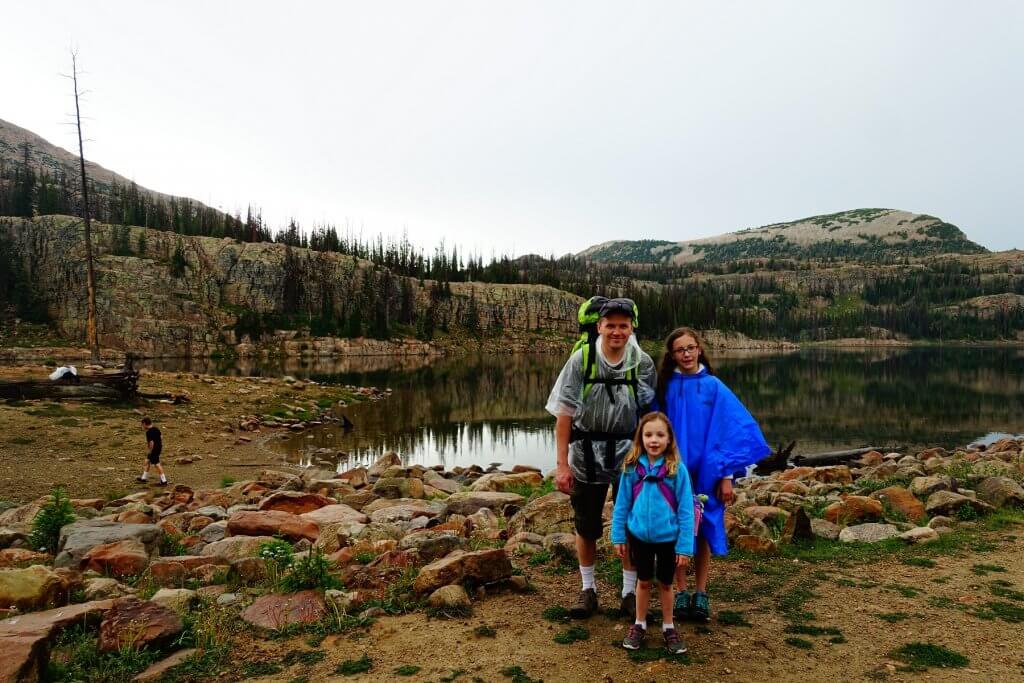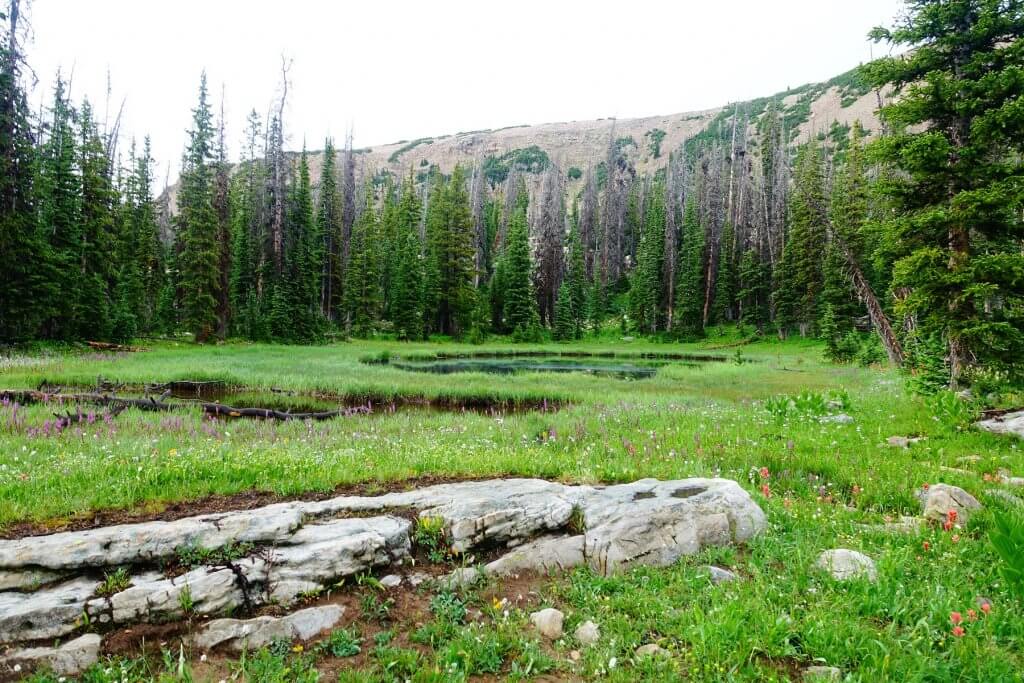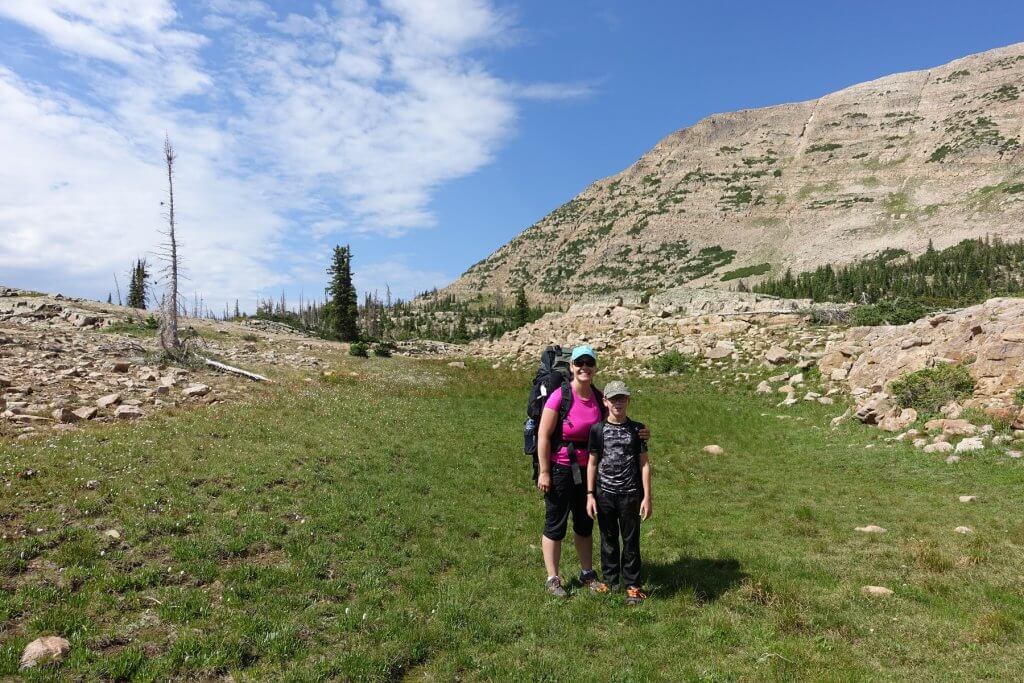 The first and last days were mostly spent hiking to and from our camping spot at Clyde Lake. During the second day we spent our time hiking and exploring around our campsite, fishing in the lake, relaxing, and cooking over the fire.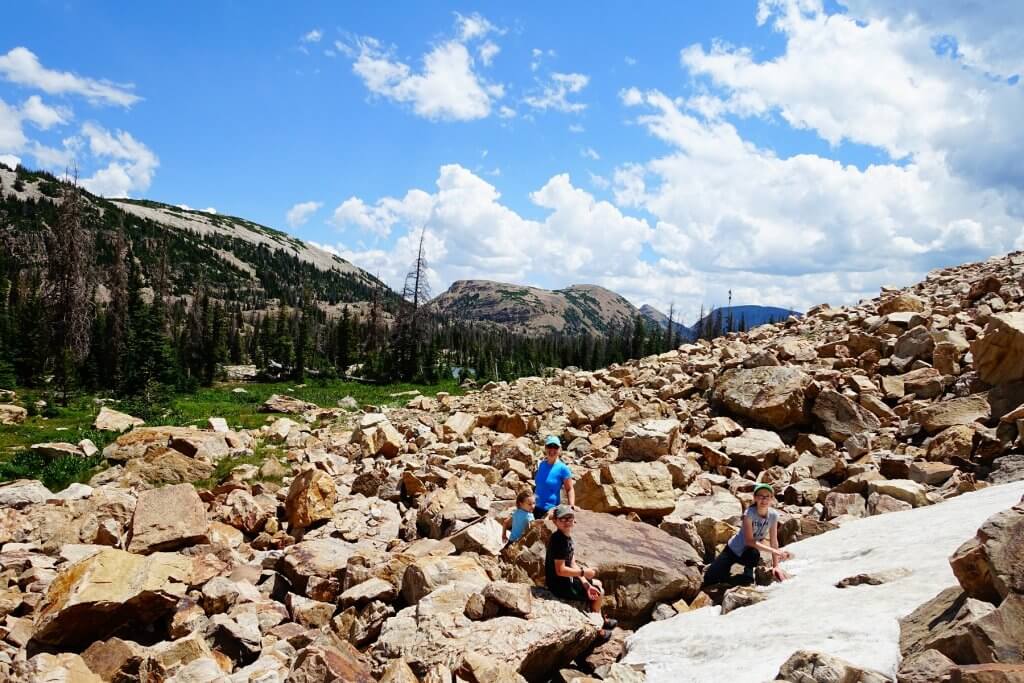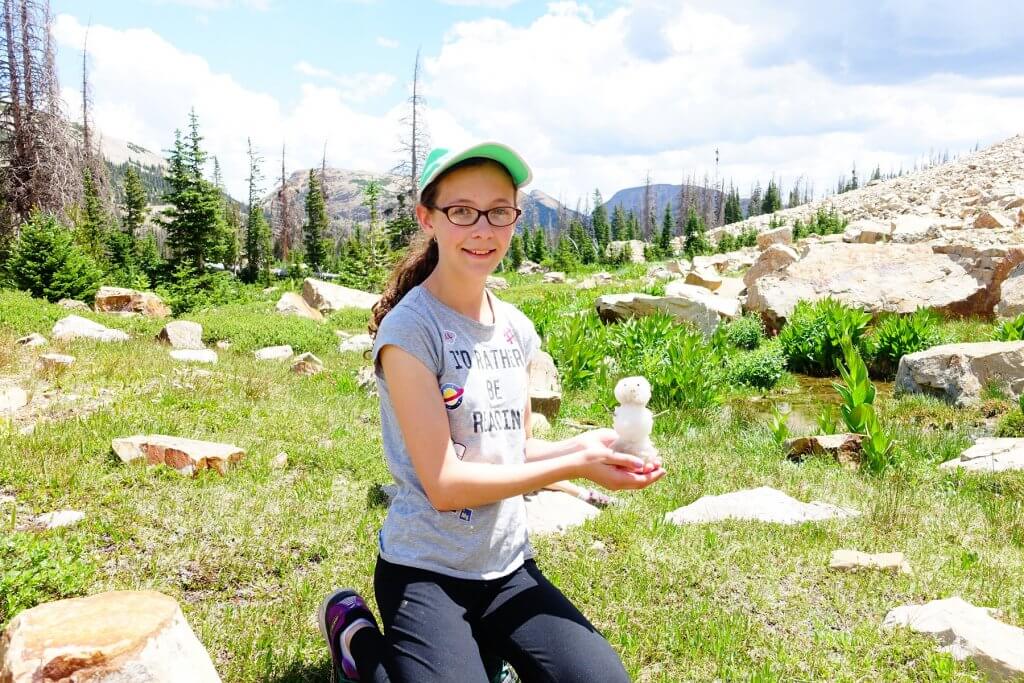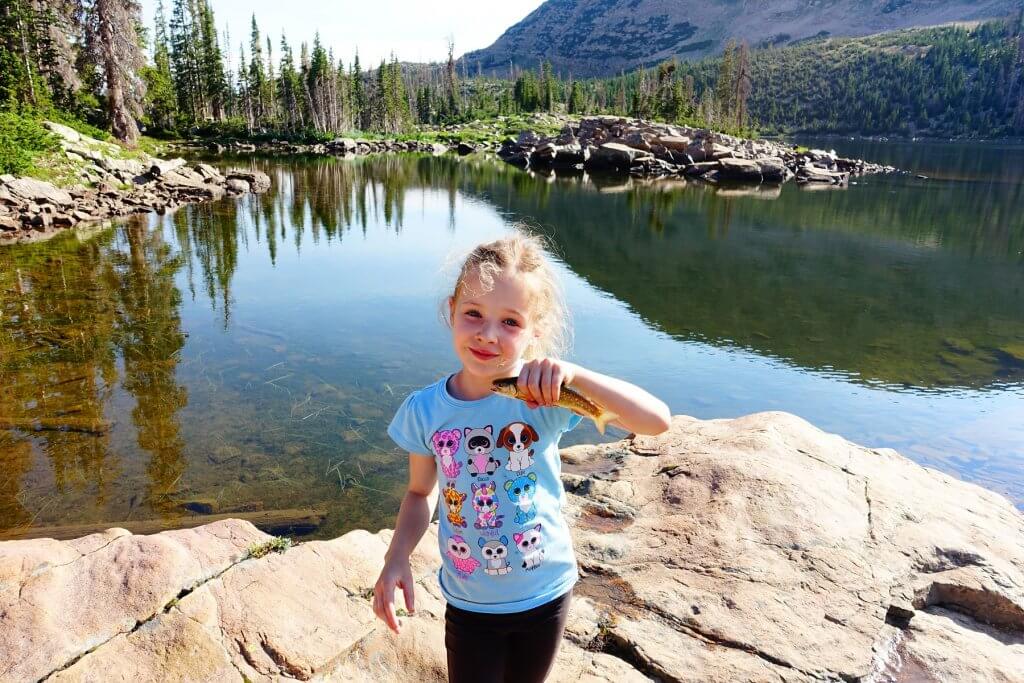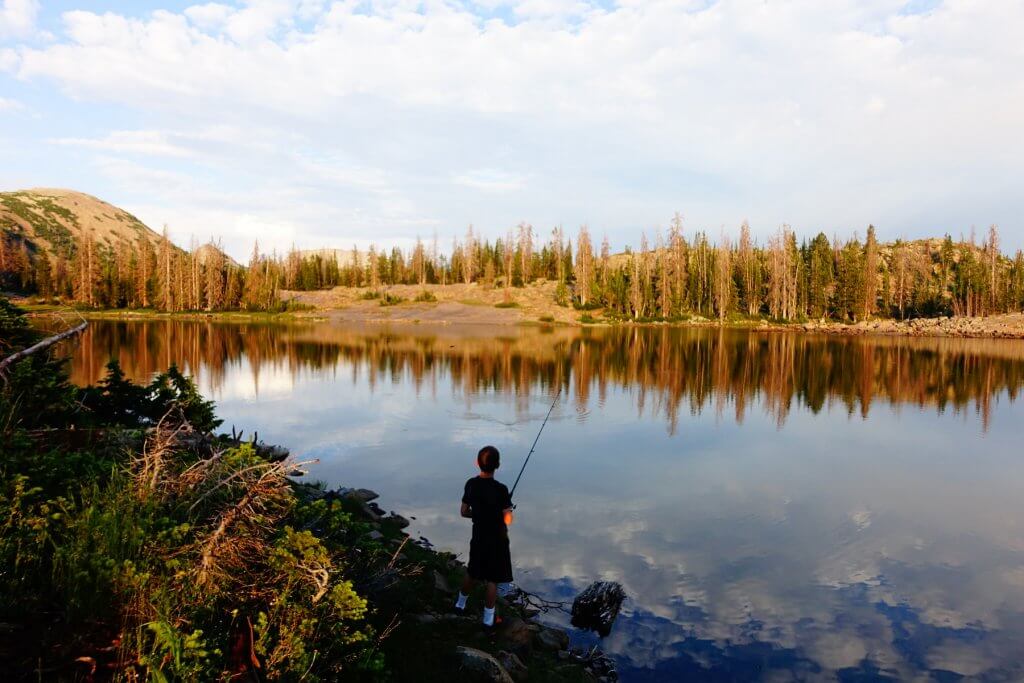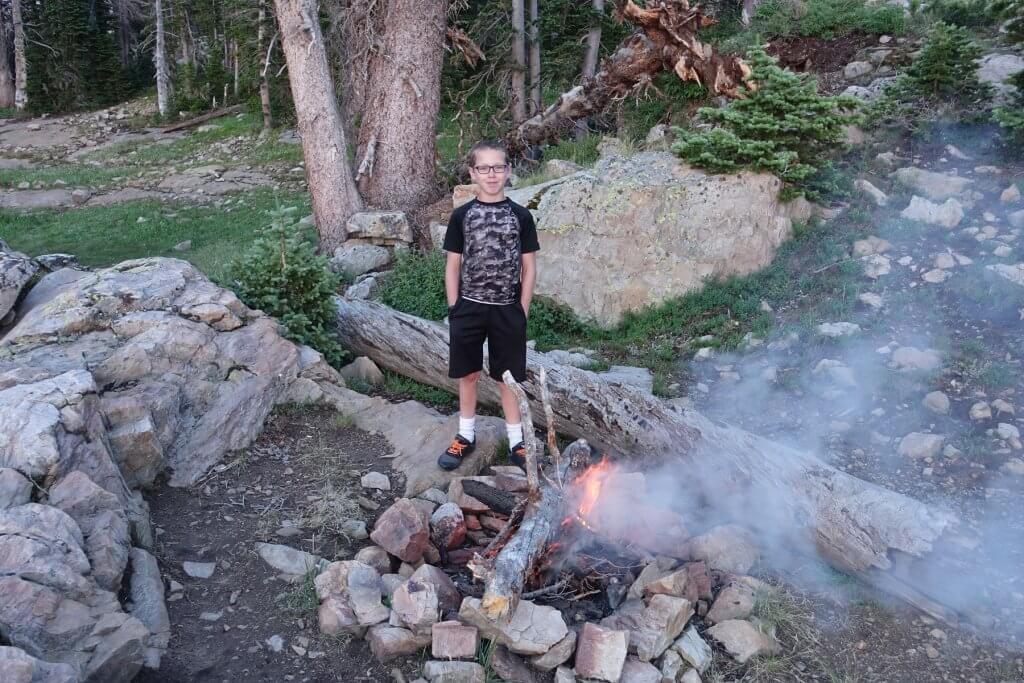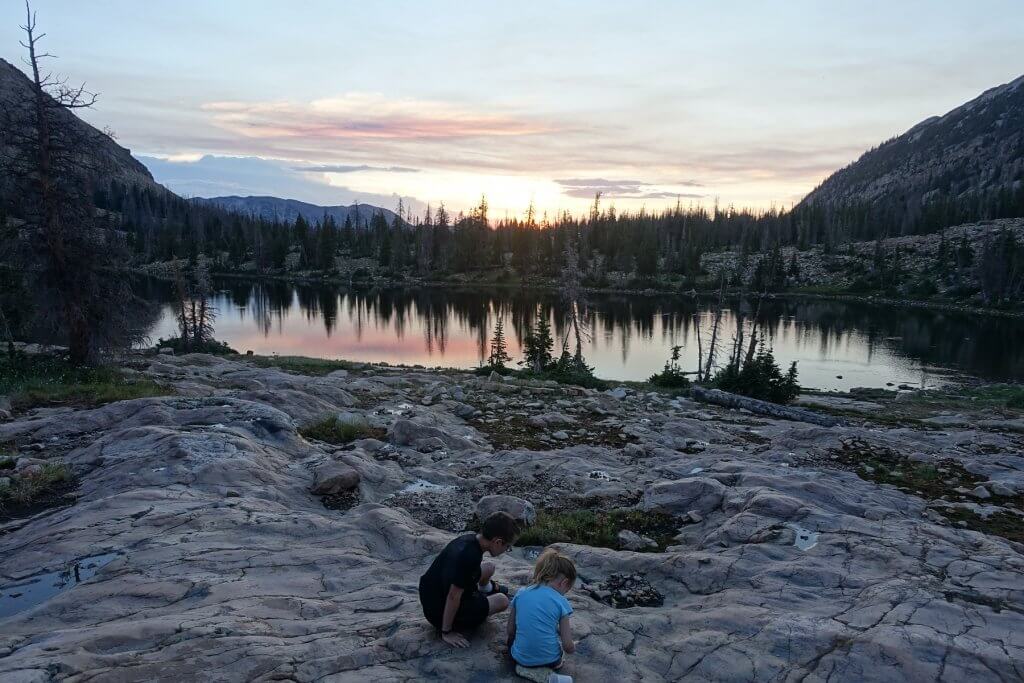 Backpacking Food
I was really overwhelmed with the idea of carrying all of our food for 3 days, but it really wasn't as complicated as I thought it might be to have enough food for the trip.
Our favorite meal was Mountain House Freeze Dried Biscuits and Gravy. I wasn't sure what to expect from a freeze dried meal, but this one was delicious! Mountain Home Pad Thai was also a satisfying warm meal on the trail. Both of these were really easy to prepare with our camp cooking kit.
Some other foods that we brought along that were light and easy to eat/prepare on the trail were granola bars, nuts/seeds, jerky, oatmeal, dried mangoes, ramen noodles, and hot chocolate/herbal tea.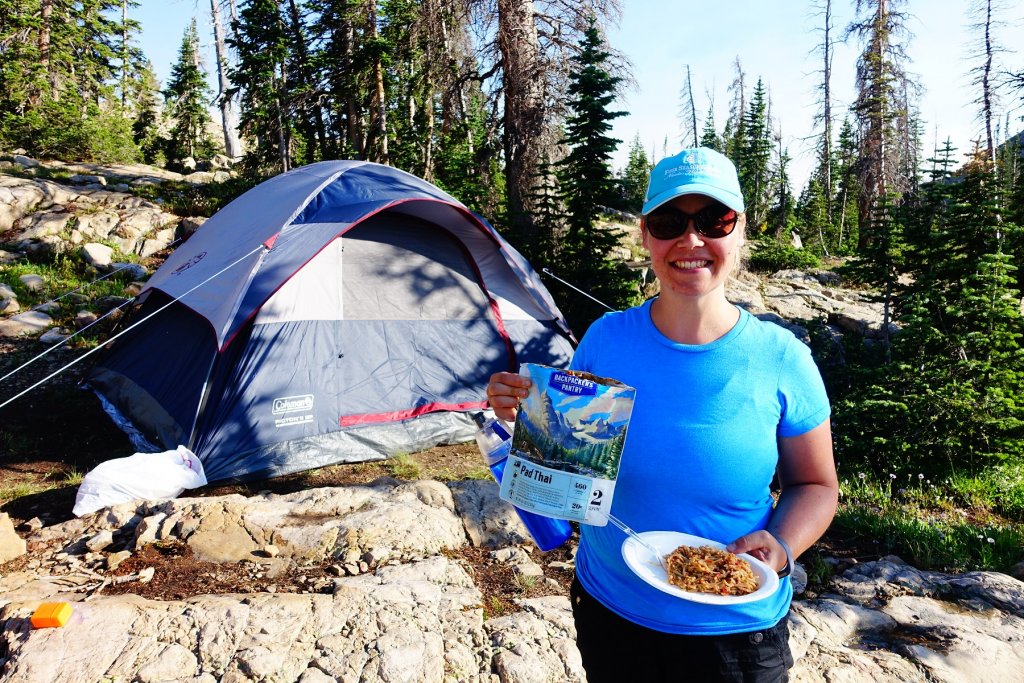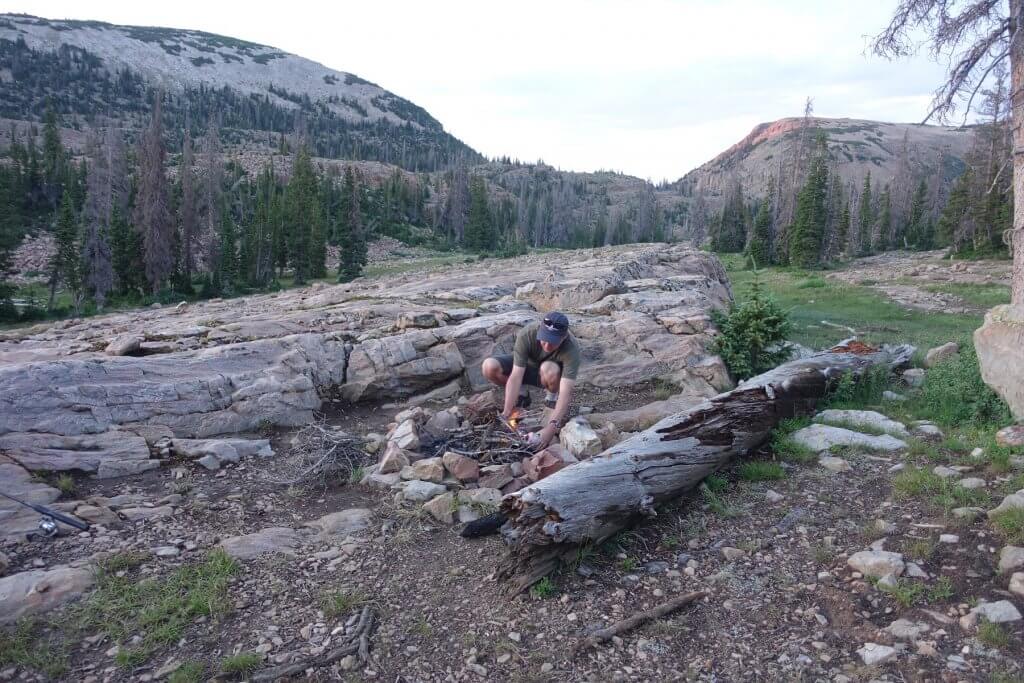 Backpacking Gear
We chose our backpacking gear very intentionally, trying to minimize the cost and keep everything as small and light as possible. Everything we brought fit into the large backpacks that my husband and I carried with the exception of our kids clothes and a few snacks, which they carried in their own backpacks.
Along with a lightweight tent, lightweight and compact sleeping bags, and inflatable pillows, this gear helped make our trip a success:
Backpack
This was an inexpensive pack that worked great for me.
Cooking Kit
This Cooking Kit was perfect for easily heating water to rehydrate our food.
Water Filter
With this Katadyn Hiker Pro Water Filter and a water bottle for each of us, we were able to drink all we wanted right from the lake. The water in the lake was a little murky with sediment but after going through the filter it was clean and clear and so refreshing!
Sleeping Mats
My favorite trick with a sleeping mat is to put it inside your sleeping bag so you can't slide off during the night. This one is the most comfortable one that I've tried.
---
If you are looking for a way to connect with your family and with nature, and you are open to a little roughing-it and some adventure, I highly recommend a backpacking trip!
And if you like exploring the outdoors with your family, check out these posts from our adventures in the Western United States: Fossils and Dinosaur Tracks in Wyoming and Utah, Camping at Colter Bay in Grand Teton National Park, and The Oregon Coast and California Redwoods: 6 Awesome Camping Spots.
Note: This post contains Amazon.com affiliate links. This means that if you buy a product using a link on this page I earn a small commission on your purchase, at no additional cost to you. To give you the best information possible, I will only link to products that I personally use and love.
Grab a printable activity book for your upcoming trip at our new store!