We just took to the skies for the first time since the COVID-19 pandemic and all the travel restrictions, social distancing, masks, and other guidelines that came with it. I wasn't quite sure what to expect and was a little nervous about taking a trip, but our experience was very positive.
Our flights were all within the United States on Southwest Airlines. Overall, I can say that I felt very safe and would be comfortable flying again if needed. Of course these thoughts are only based on our experience, but hopefully they will give you an idea of what you might expect if you fly in the United States this summer.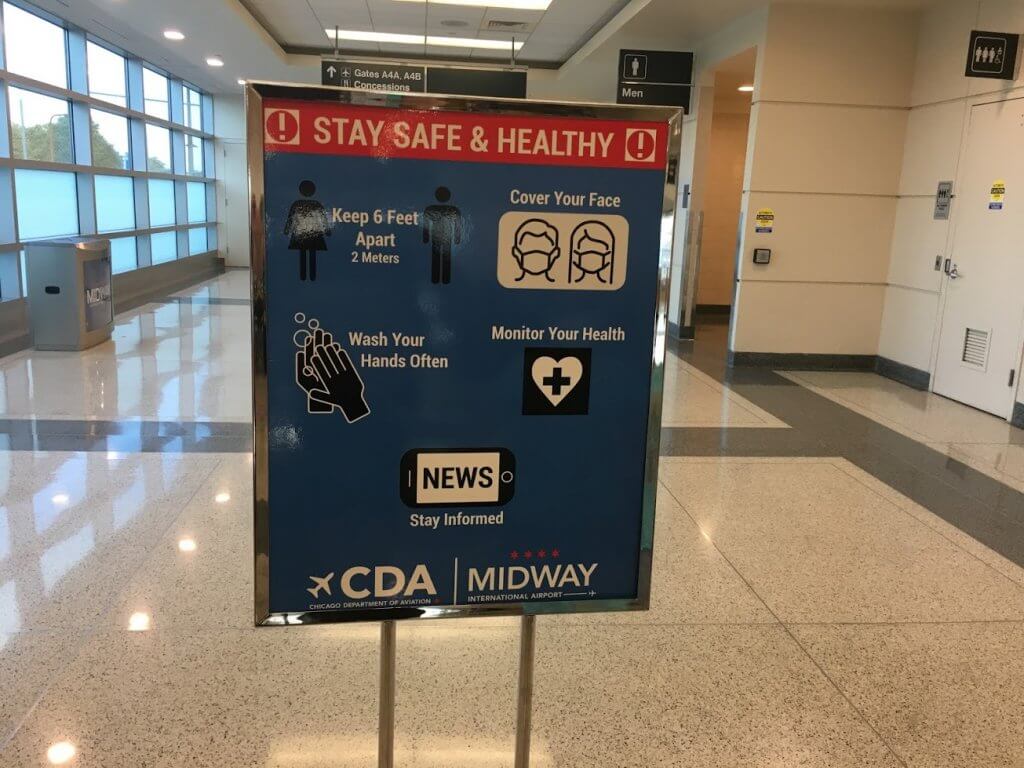 I really appreciated the efforts of the flight attendants and other airline workers to make the experience as comfortable and safe as possible. On one flight from St. Louis, several employees even lined the jet bridge with thank-you signs for flying with Southwest.
Things are constantly changing, so keep in mind that guidelines and typical experiences may be different for you if your flight is in the fall or winter months. This trip was taken at the end of June, 2020.
If you are planning to fly on Southwest Airlines this summer, here are some things you can expect.
Wearing a Mask
Masks are required on the airplane except while eating or drinking. I was worried that it would be hard for my kids (and myself!) to wear a mask for so long, but we got used to the masks quickly and it wasn't a problem for us.
My family decided to purchase KN95 masks for the flights to give ourselves as much protection as possible. We saw others with KN95/N95 masks, but most people had either cloth or disposable masks.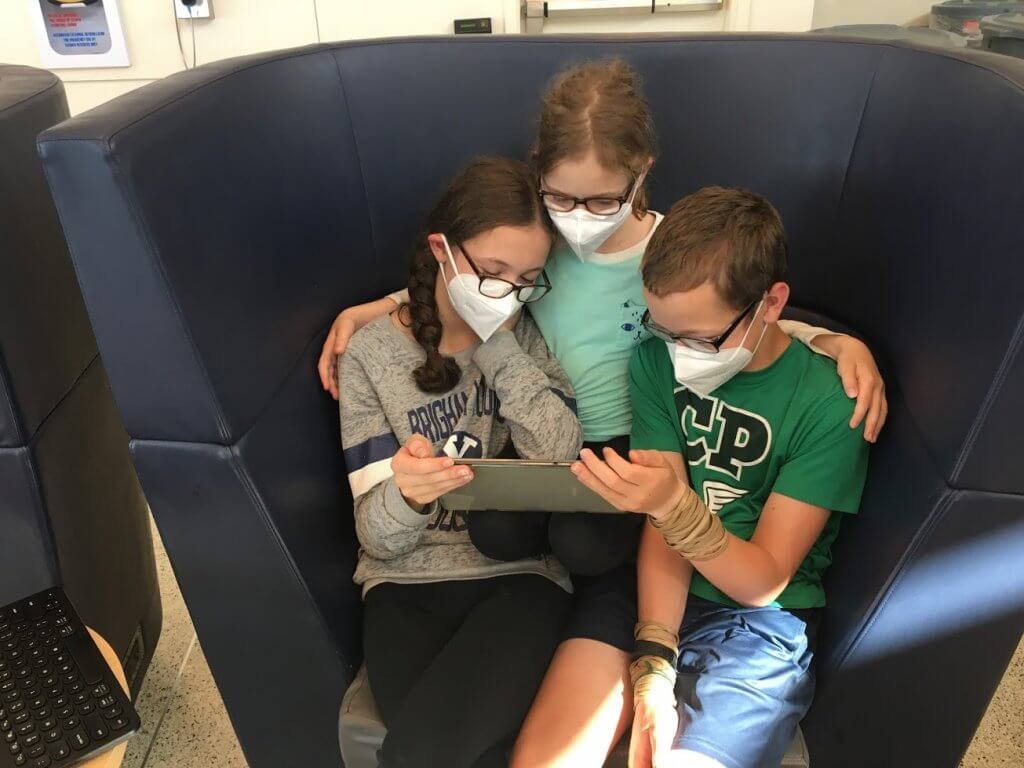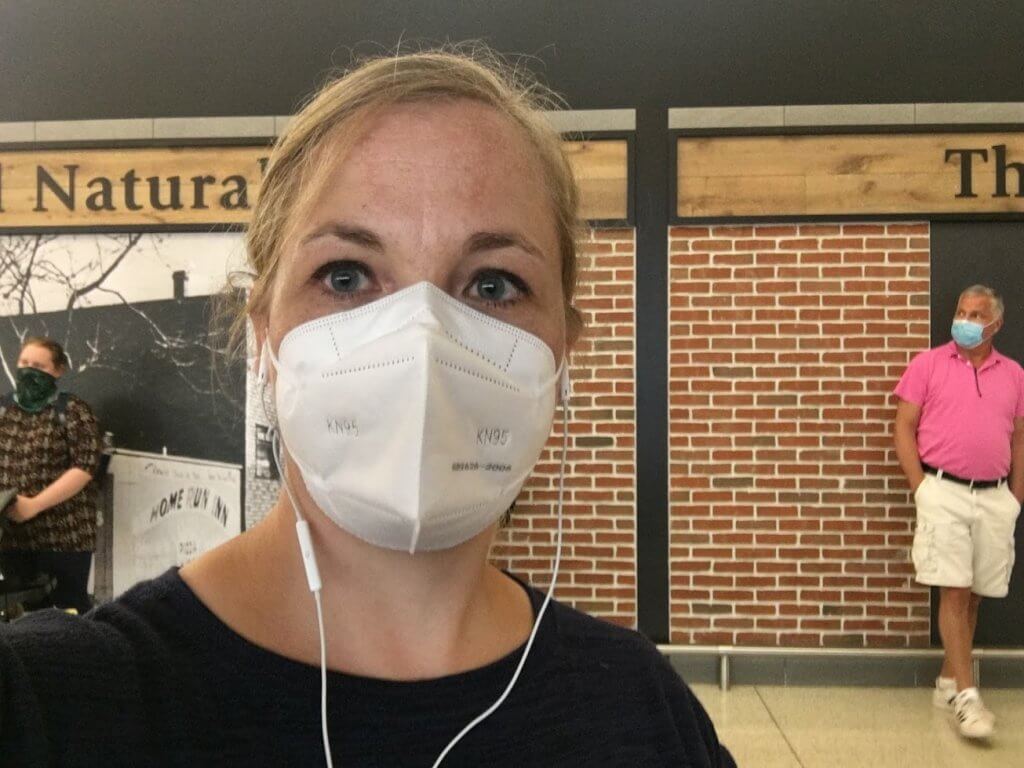 In our experience, passengers were really good about wearing masks on the airplane. In airports, the compliance was more mixed.
Slimmer Crowds in Airports
There were definitely fewer people in the airports, but there were still some crowds in certain areas. In one airport, chairs were X'd out so passengers would only sit in every third chair. Other airports had no restrictions, but people tended to spread out voluntarily.
Many airport shops and restaurants were closed, even during the middle of the day, so if you plan to buy food or anything else just be prepared for limited options.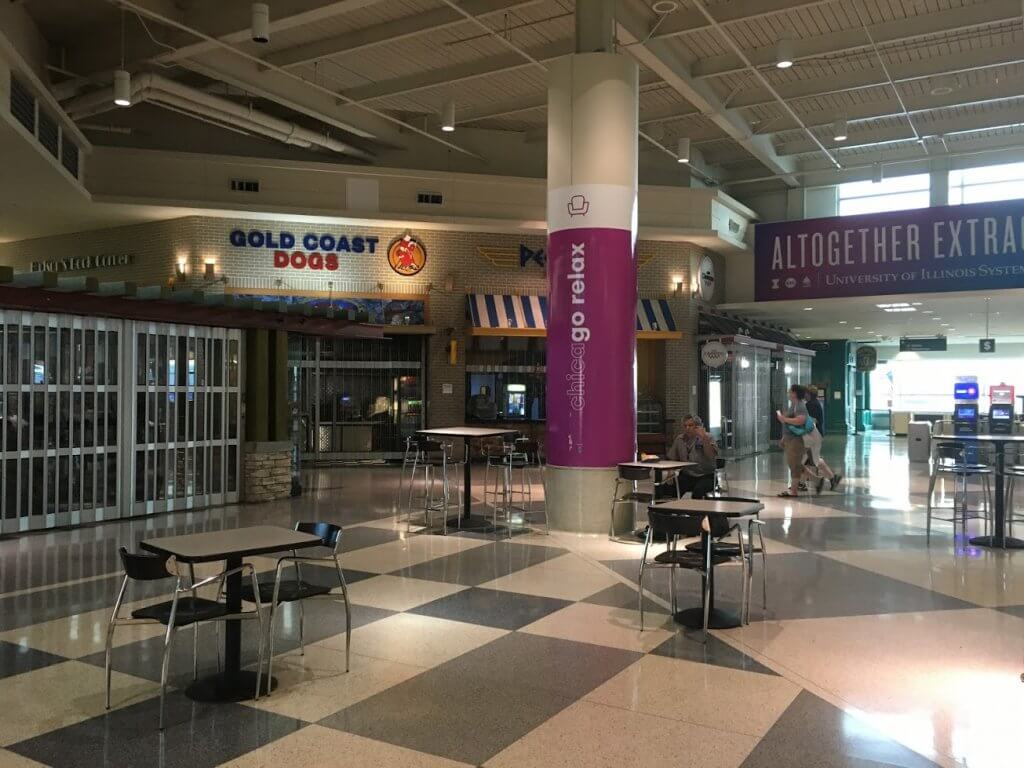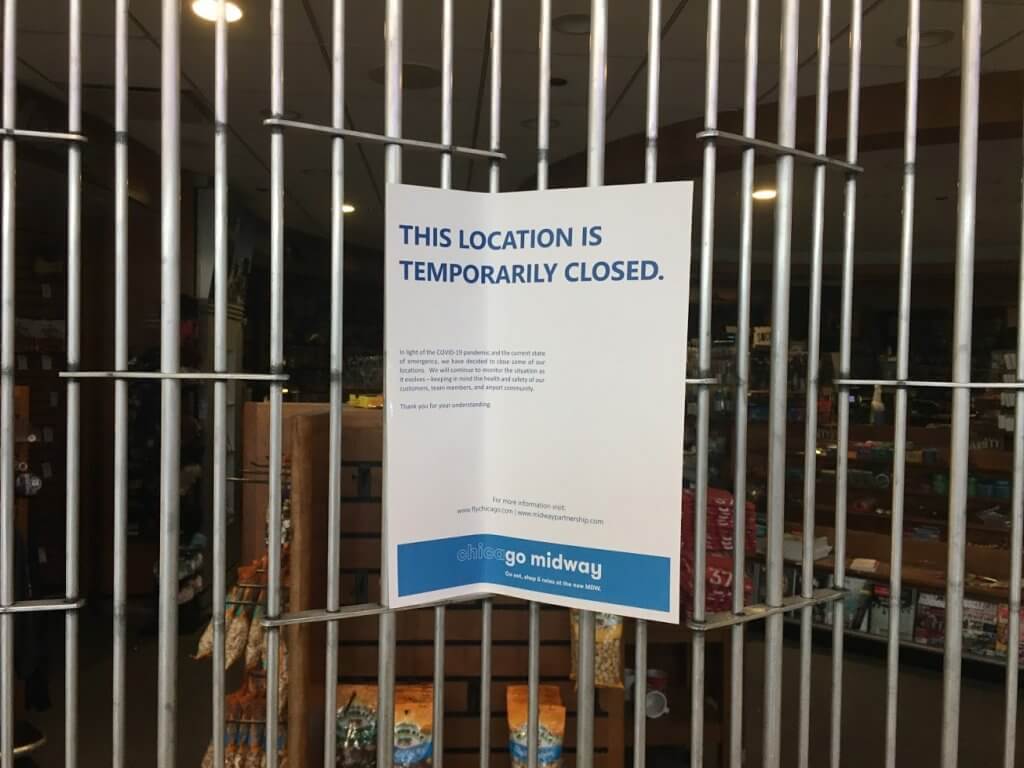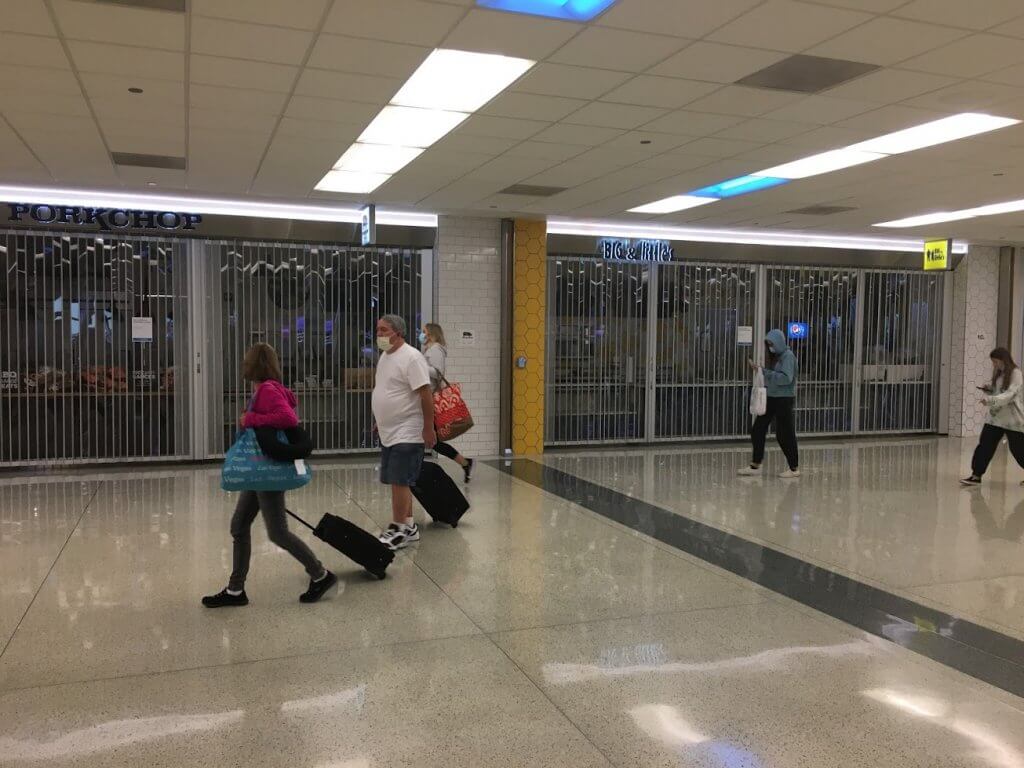 Smoother Boarding
The boarding process was handled very well. Only 10 people were asked to line up and board at a time. That eliminated a lot of waiting in lines outside and inside the plane.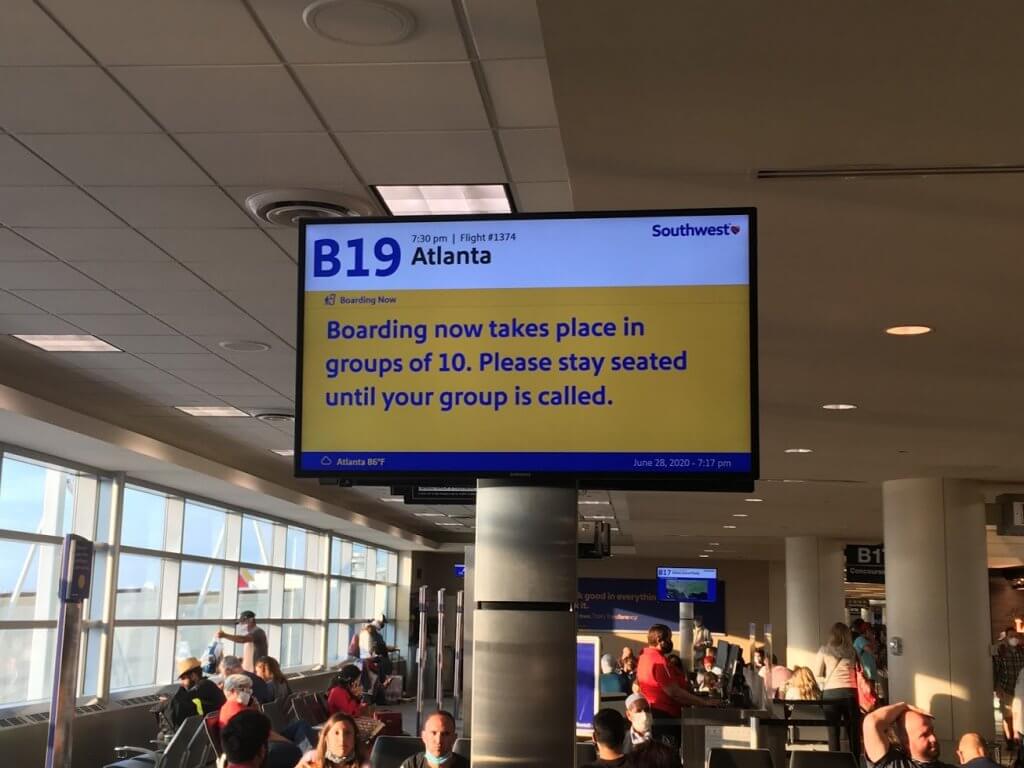 More Room to Spread Out Onboard
Southwest has reduced passengers so that all middle seats can stay empty. Families can still sit together, so some rows ended up only having one person in the whole row.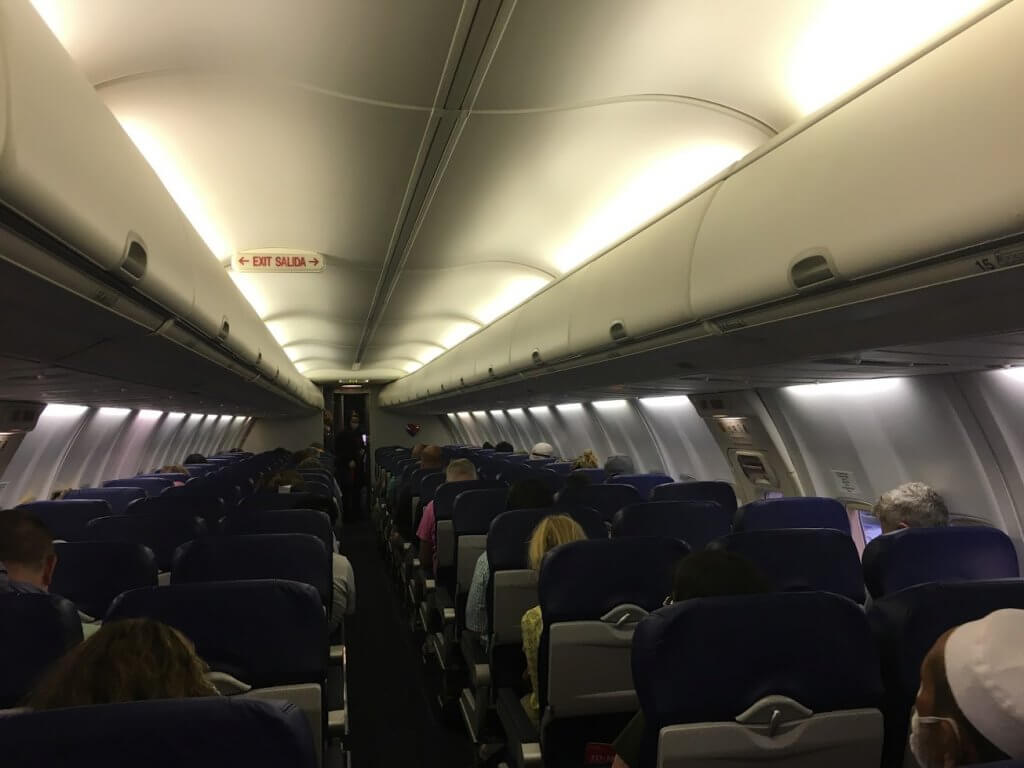 Extra Clean Airplanes
The airplanes we flew on looked noticeably more clean than in the past. And flight attendants were happy to give us sanitizing wipes when we asked so we could wipe down our trays, arm rests, etc. They were also nice to use on our hands before eating when we ran out of hand sanitizer.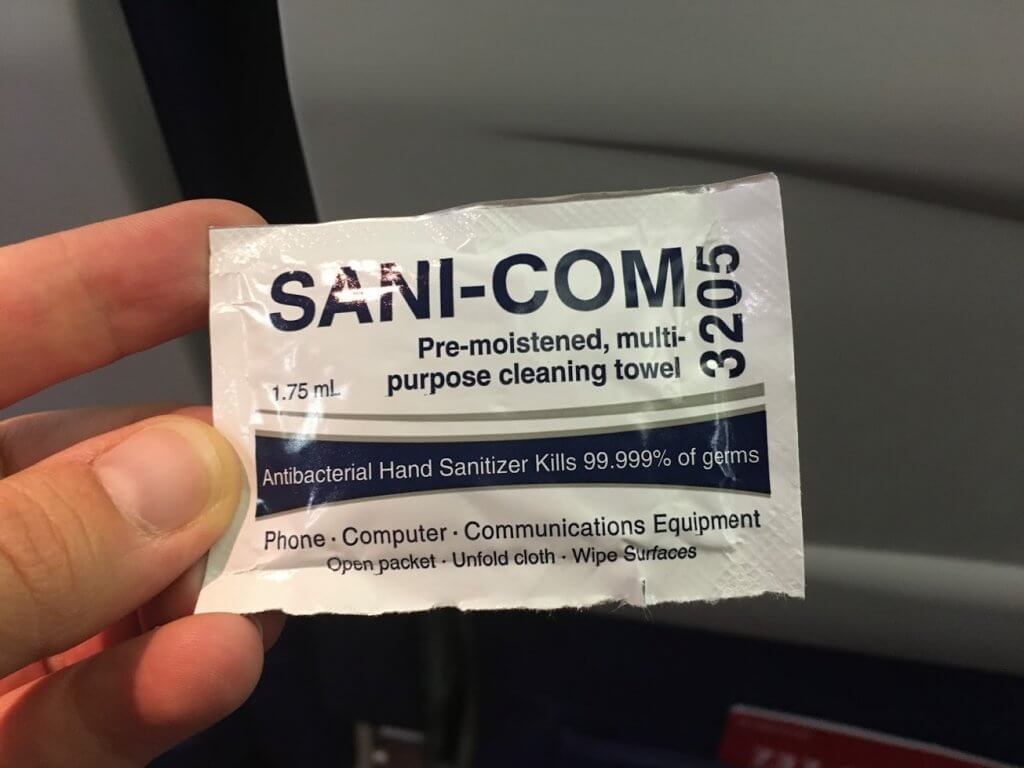 Changes in In-flight Food and Beverage Service
Rather than a full beverage service, just cups of water were served. We were still given a small packaged snack mix as well except on one shorter flight. I definitely recommend bringing hand sanitizer to use before eating.
---
Aside from those changes, flying felt pretty normal. Navigating physical distancing in the airports didn't feel much different than navigating crowds in a grocery store. And the masks and extra personal space on airplanes, along with our KN95 masks, helped me feel very comfortable during our flights.
If you plan to fly overnight, check out my tips for getting some sleep on your flight.
---
Have you flown recently? I'd love to hear about your experience in the comments below.
Note: This post contains Amazon.com affiliate links. This means that if you buy a product using a link on this page I earn a small commission on your purchase, at no additional cost to you. To give you the best information possible, I will only link to products that I personally use and love.