My husband and I really enjoyed our trip to Japan. We left our kids at home with family for this trip, so the pace of our days was quite different from many of our vacations with kids.
One of my memories from Tokyo is standing at the window of our high rise hotel and marveling at the view of the city that stretched as far as I could see in every direction. It is the largest city that I have ever visited, but once we got down into the streets it felt very different from what I expected.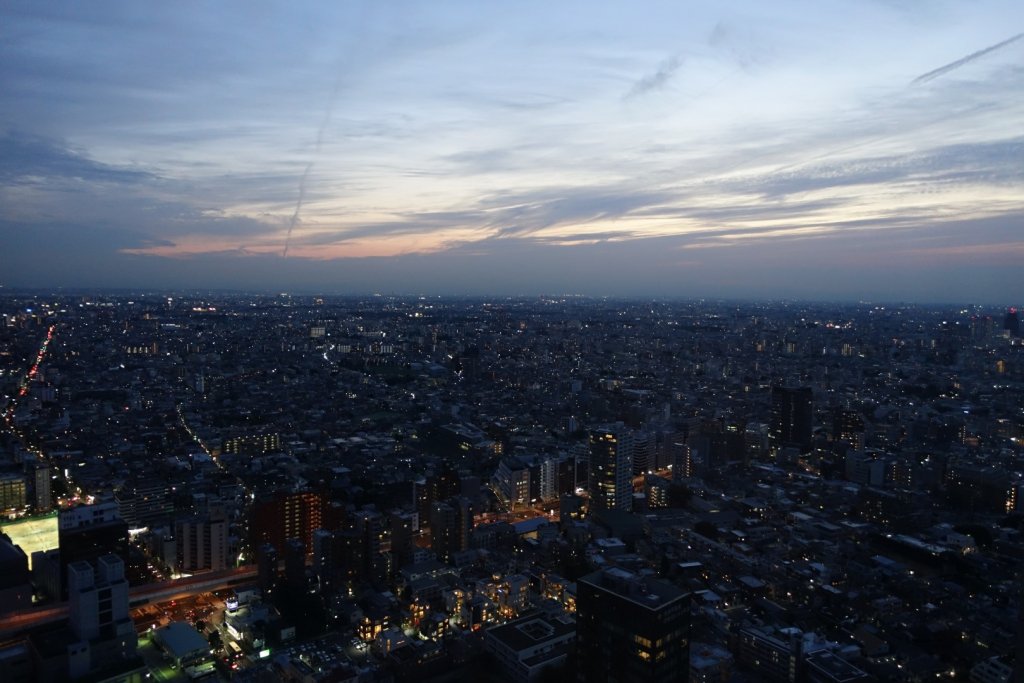 Other large cities in the world that we've explored, like New York City and London, often feel chaotic and gritty. But in Tokyo my husband and I were both very impressed by how clean and organized the city felt, even though it is absolutely huge and full of people. It was a striking contrast to experience.
We were also impressed by the people. They were so calm and polite and seemed so content, more like the country folk we lived near in Idaho than what I expected from city-dwellers. The parents we saw were so kind and patient with their kids, and I decided while there that I want to be more like a Japanese parent.
TOKYO, JAPAN
Exploring the City by Foot and Rail
My husband and I spent most of our time walking around the city and loving it. I fell into bed every night with aching muscles, absolutely exhausted, but excited for the next day of discovery.
We also used public transportation a few times within the city and again to get to Kyoto for the second half of our trip. We were surprised to see that it wasn't hard at all to get around even though we didn't know a word of Japanese.
There were often English words on signs and the transportation systems were not hard to figure out. And if we needed help it was easy to find someone who spoke English and could help us out (which was not the case on our trip to China!)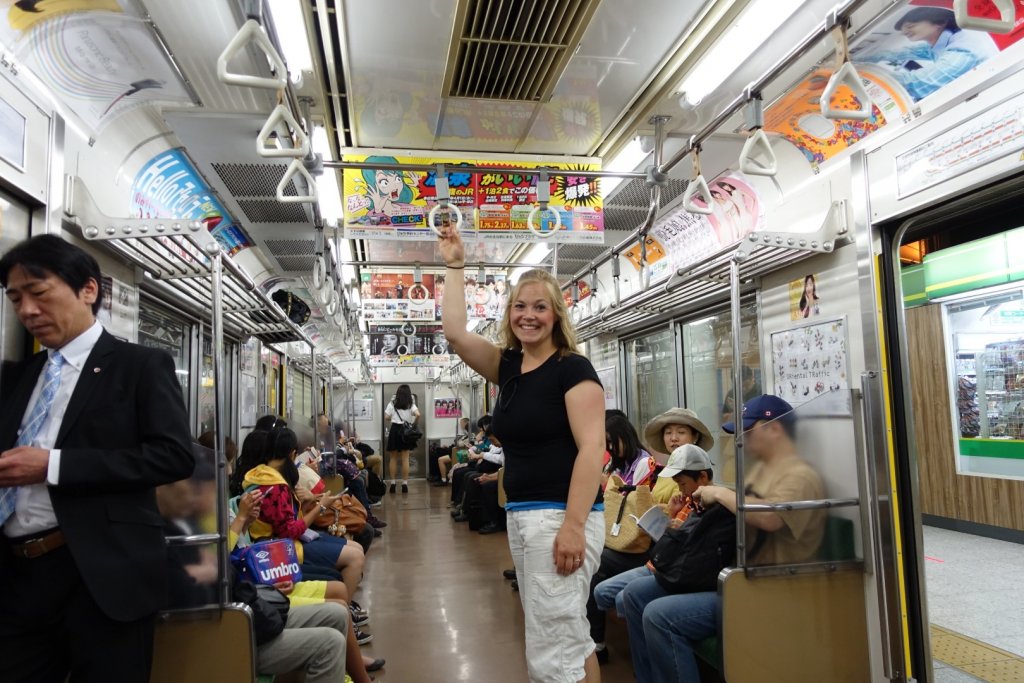 Shinjuku Gyoen National Garden
The Shinjuku Gyoen National Garden reminded me of Central Park in New York City: a beautiful and peaceful oasis of green surrounded by city on all sides. It was an ideal place for a relaxing walk and a chance to see some traditional Japanese gardens.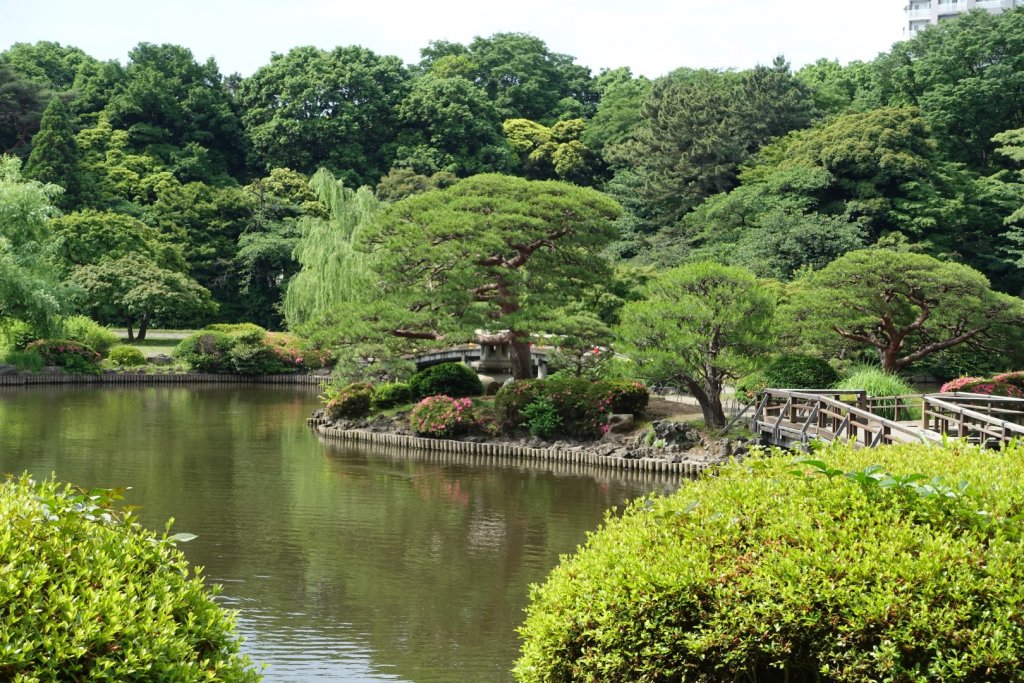 Asakusa: Senso-ji Temple and Shopping
It's so hard to capture what it was like on camera, but these two pictures are at the Senso-ji Buddist Temple in Asakusa neighborhood, Tokyo. The temples always smelled like incense because people buy little sticks to burn and add to the pan, and there are always washing stations to wash your hands/drink from before approaching the temple. Asakusa was also a great place to wander around the souvenir shops.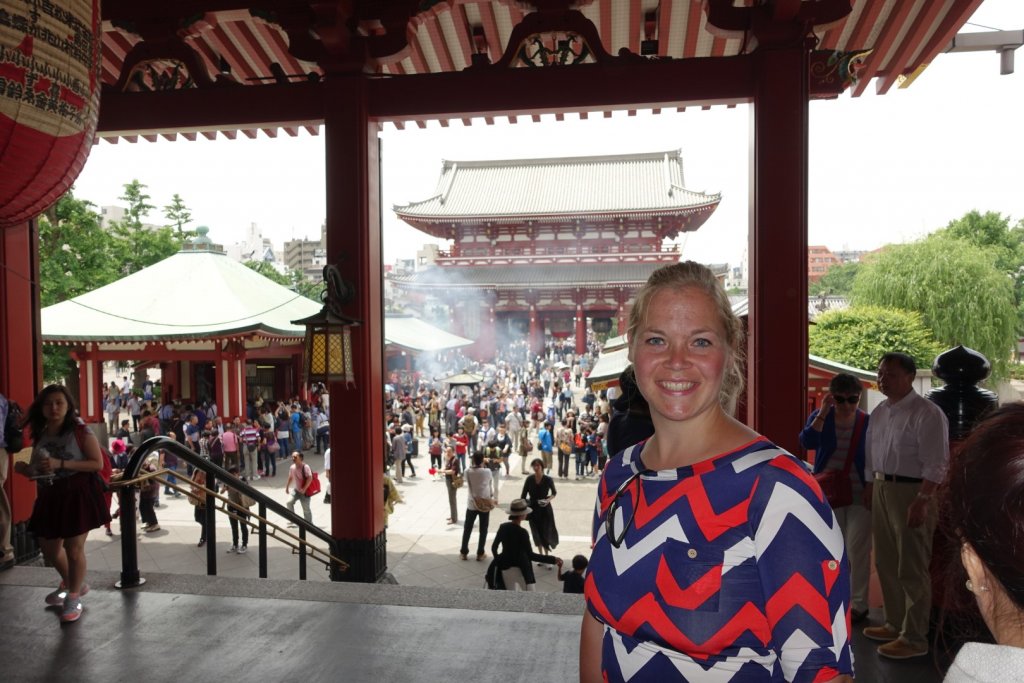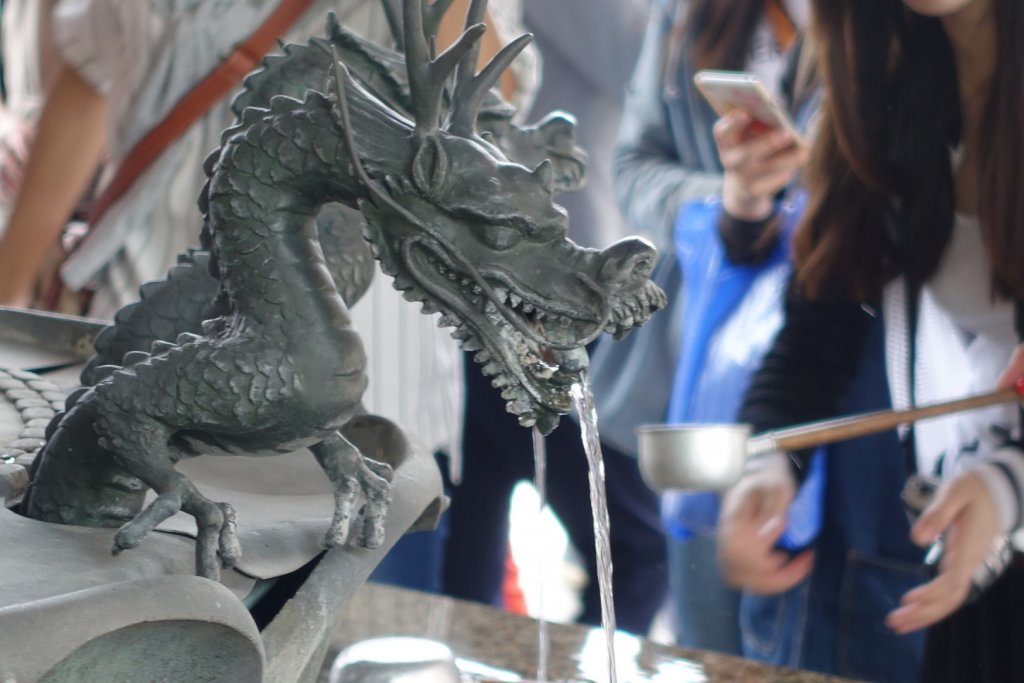 Tokyo Disneyland
Tokyo Disneyland has two parks, Disneyland and DisneySea. We spent a day at the DisneySea park and had a great time doing rides and enjoying the scenery. We would just laugh when the workers gave instructions for the rides because we had no idea what they were saying. It was fun to see how others must feel when they come to the USA to visit and don't understand our language.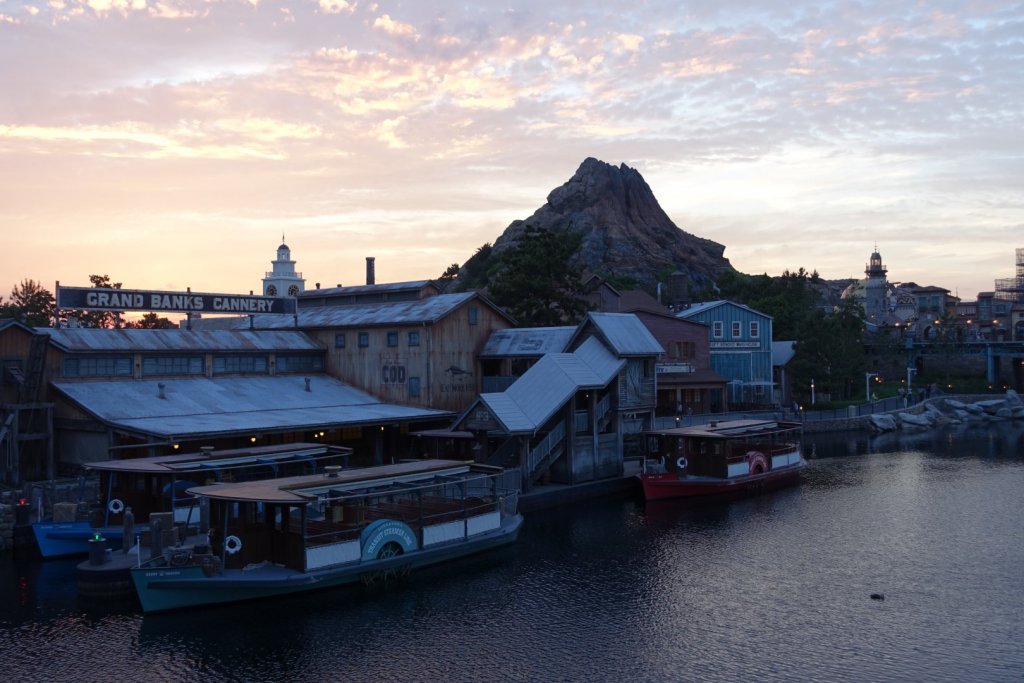 KYOTO, JAPAN:
We enjoyed walking the streets, seeing the temples and shrines, browsing in the shops, and even exploring the grocery stores in Kyoto. Being there with the people and experiencing in small ways their culture and way of life is usually our favorite part of any trip.
Biking
We did some walking in Kyoto, but our guest house had bikes for rent so we took advantage of that and biking around Kyoto was one of our favorite activities. There were many bike paths and the streets without them were still very bike-friendly, at least for adults who could keep an eye out for the occasional car.
Temples and Shrines
It was amazing how we just stumbled upon temples in Kyoto. We'd be walking or biking and suddenly come upon a stunning temple right in the city. A lot of the Japanese girls wore kimonos to the temples and that was cool to see.
Kiyomizu-dera
While we were shopping on Kiyomizu-Zaka Street just below the Kiyomizu-dera Temple, a group of school girls came up to me to ask me some questions. They had to find someone who spoke English for a homework assignment. It was so fun for me to chat with them and hear their English phrases as they asked questions.
We ate at a fun restaurant just outside the temple and tried cold buckwheat noodles and tofu. We didn't love the food, but it was fun just for the experience. My husband had never tried wasabi and put a pea-size taste in his mouth to see what it was like. He decided he did NOT like it!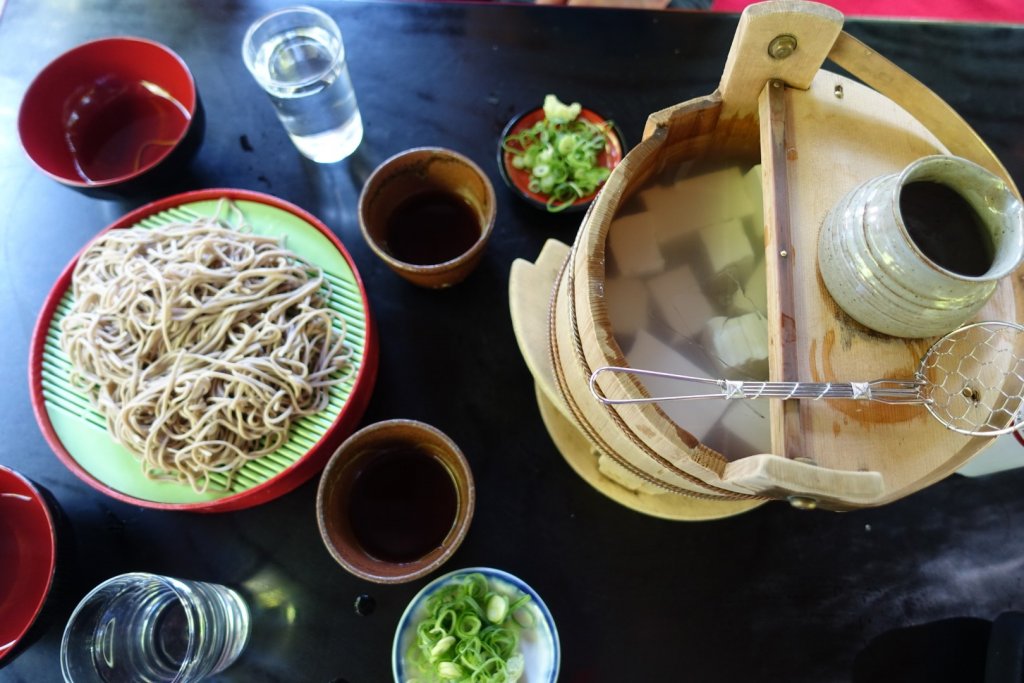 Fushimi Inari Shrine
The tunnel formed by thousands of red torii gates was really neat to see and walk through.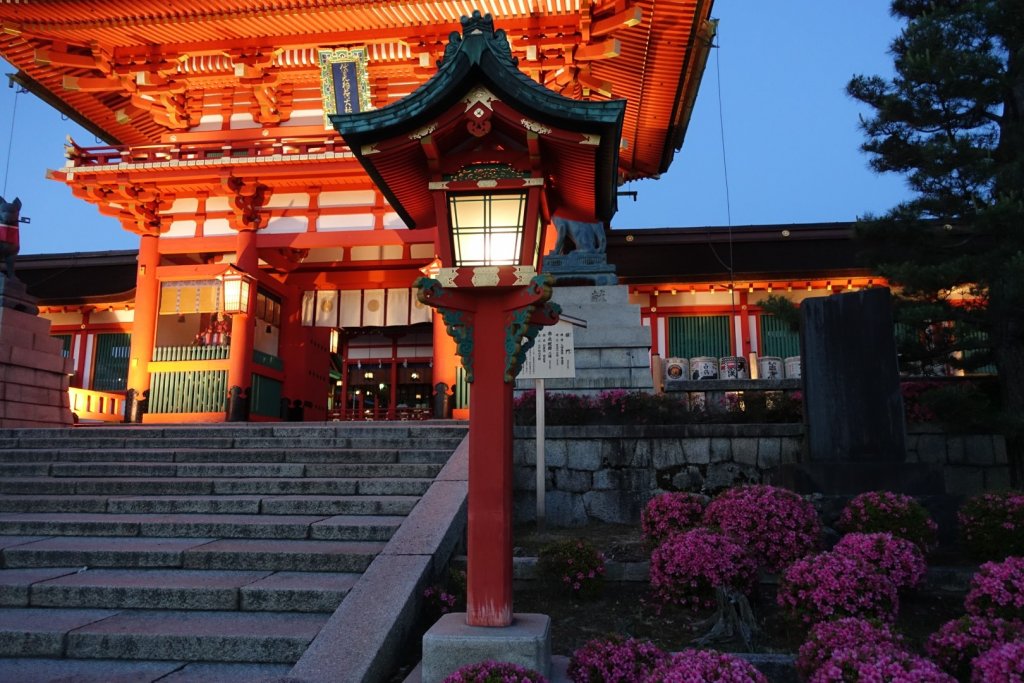 Guesthouse Soi
Our favorite place to stay on this trip was our Japanese-style room at the Guesthouse Soi in Kyoto. We got to experience sleeping on a mat (it was actually quite comfortable) on the floor and didn't mind the shared bathrooms and laundry area. We decided that we felt more comfortable in the guesthouse than we had in our fancy high rise hotel in Tokyo (that we got with hotel points) because we didn't feel so out of our element.
It was interesting for us to realize on this trip that we don't always prefer to stay in the fanciest place possible. Instead, staying somewhere where we could feel more like a local felt just right.
Food
I am a little embarrassed to admit that my favorite meal of the whole trip was curry from a Disneysea restaurant in the Arabian section. My husband and I didn't get very adventurous with food in Japan, a fact that I now regret, and the local foods we did try were not our favorite.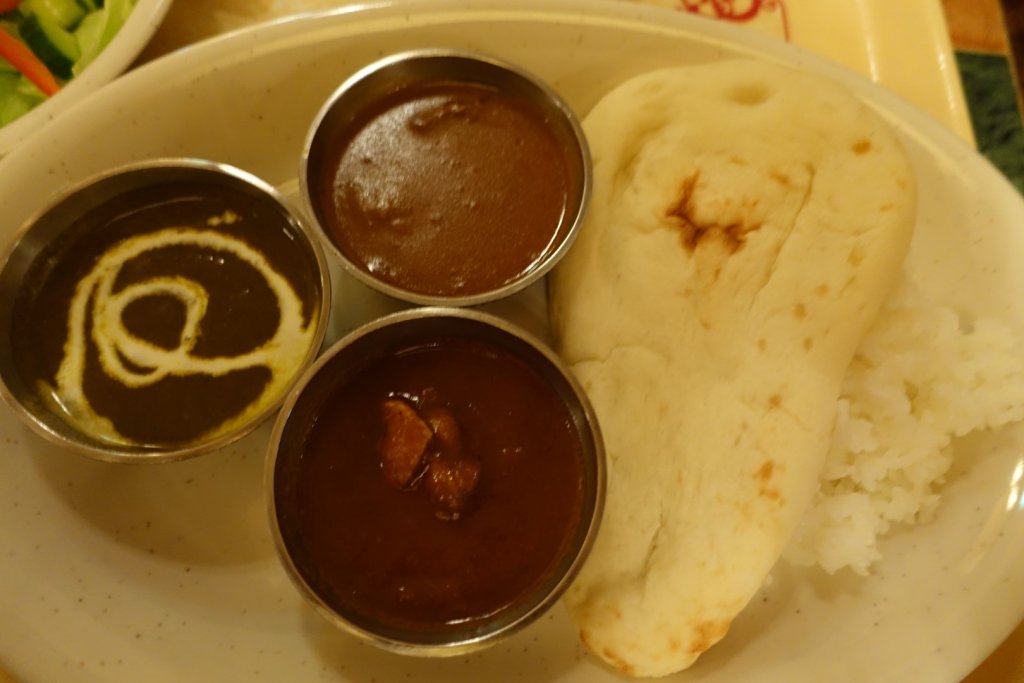 But we did have a lot of fun shopping for snacks to bring home to our kids at the grocery store.
Here are some other interesting foods we tried on our trip: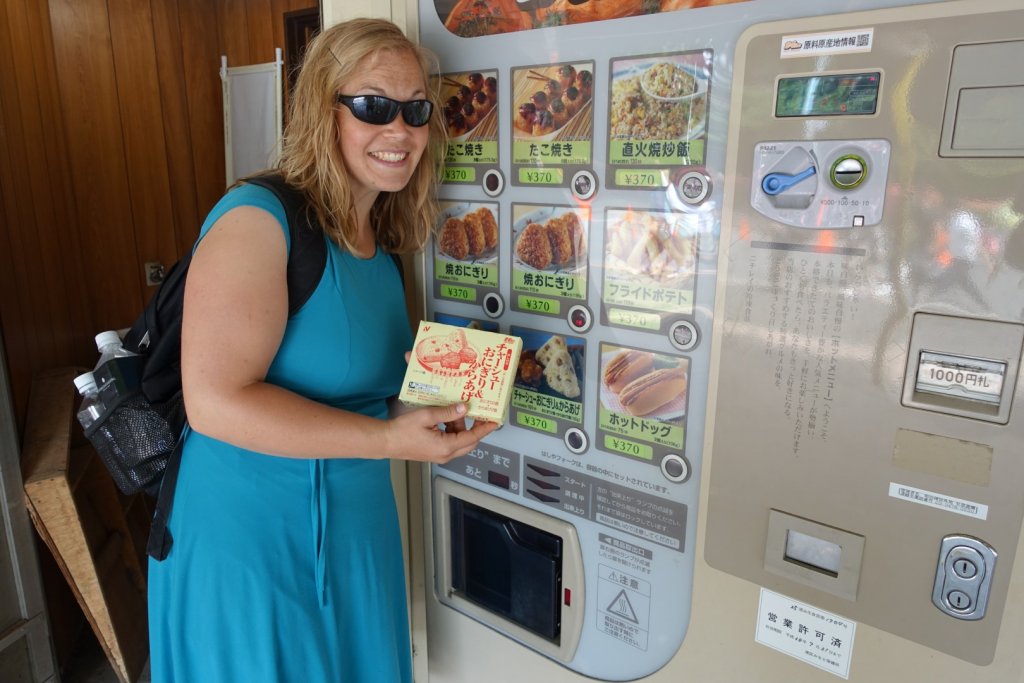 We also enjoyed fresh red bean-filled cakes, red bean KitKats, and mochi (really yummy soft rice balls). None of the sweets were as sweet as American treats, which was refreshing, and the unique flavors were really fun.
---
Have you been to Japan? What else did you enjoy there? And when we go back with our kids someday, what foods should we try that we missed out on during our first trip?
We took this trip in May 2015.