We are firm believers in eating mostly from grocery stores on vacation. It saves so much time and money. And if we are in another country, shopping at the grocery stores is part of the cultural experience!
With the exception of our time in Bali (where eating out was extra cheap during the off-season so we ate out almost every meal!) we usually only eat out a couple times in each destination.
So what do we eat the rest of the time? Well, we've learned that you don't have to live on crackers and jerky; there are actually lots of foods that you can eat on the go with no cooking necessary.
We like to buy some special foods that we don't always have at home to keep things exciting, but we still spend considerably less than we would if we were eating out every meal.
Here's a snapshot of our food on a recent trip to Florida while we were staying in the Hyatt Regency Grand Cypress with just a small mini-fridge. This was about 3 days worth of food for our family of 5.
Breakfasts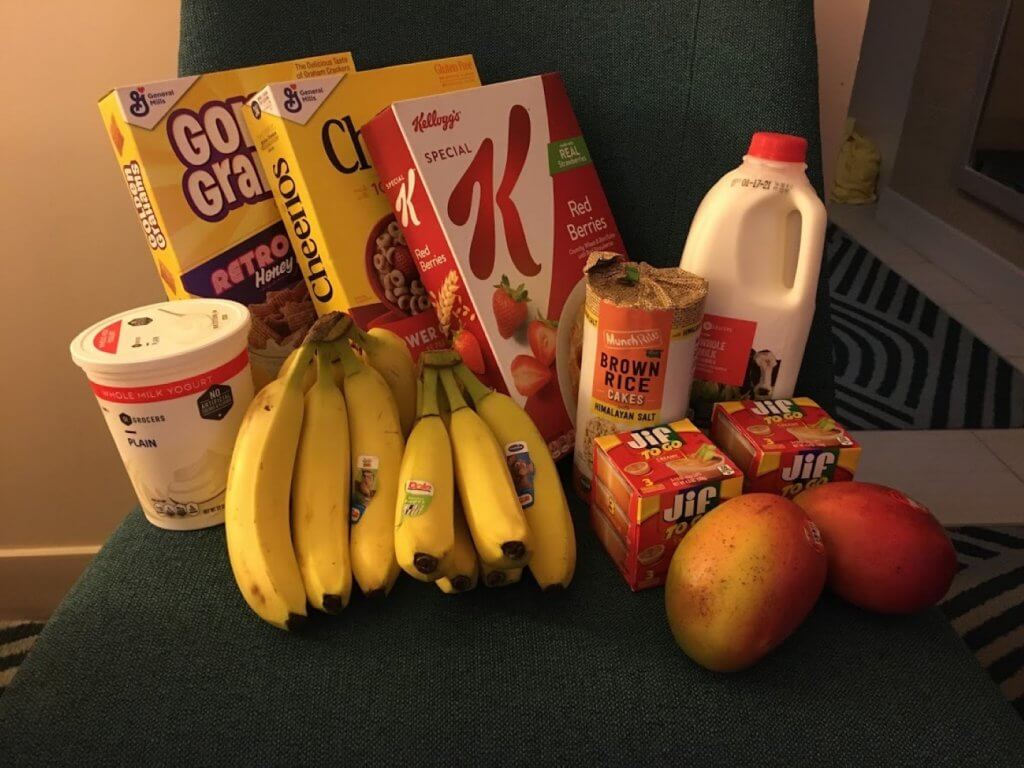 Lunches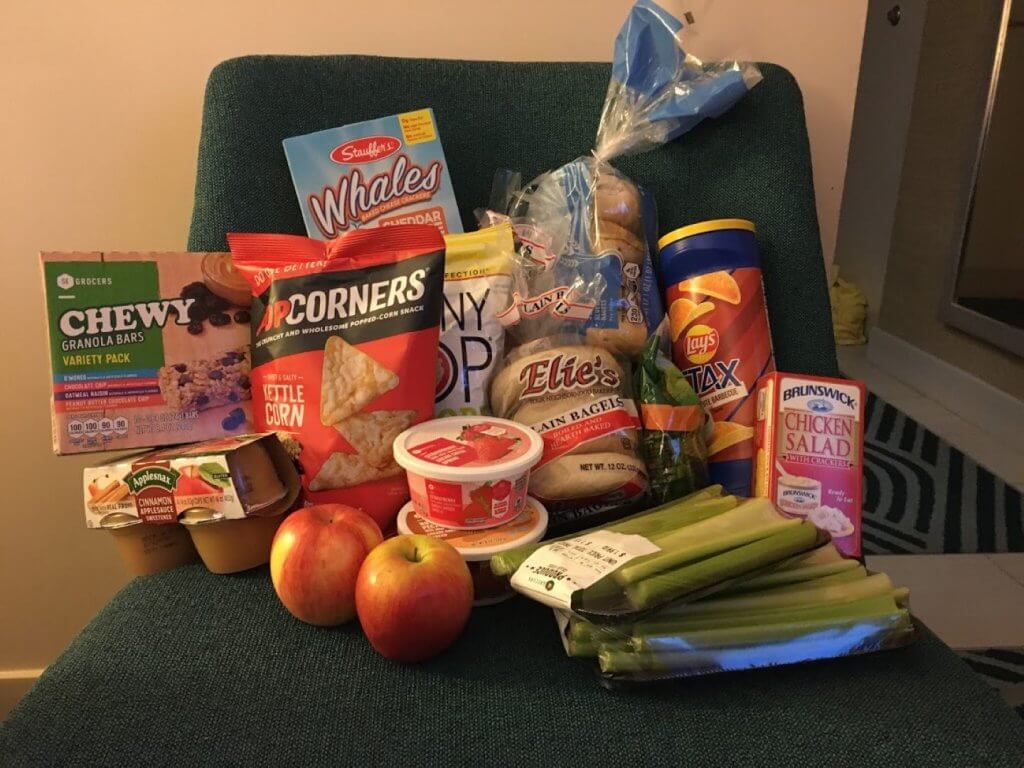 Dinners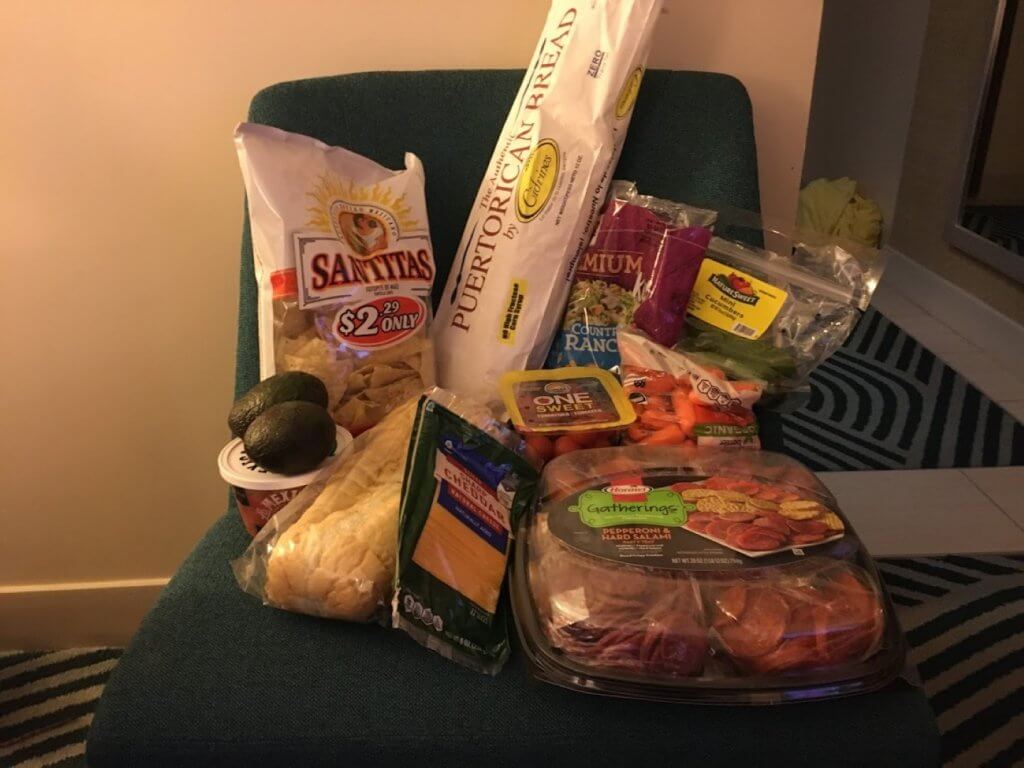 If you want to see more of our grocery store hauls all around the world, check out this post.
If you have a microwave, the options open up even more!
And if you have room in your luggage and want to make warm and hearty meals in your hotel room, consider bringing a crockpot! With a few recipes like this one from Together as Family you can enjoy a nice home-cooked meal with almost no prep!
---
We all have things that we like to spend money on. For some of you, eating out might be the best part of your vacation and you don't mind spending the extra money. If that's you, go for it!
But if you are looking for ways to save money on your vacations, consider eating from grocery stores more often. You may be surprised by how much you can save!