When my son was 6 years old he absolutely loved dinosaurs. He could name almost any dinosaur he saw in a book, and he could recite more random facts about dinosaurs than anyone else I knew. We lived in Idaho at the time, and we planned a fun Labor Day Weekend road trip nearby for our family to uncover real fossils and see real dinosaur tracks and bones.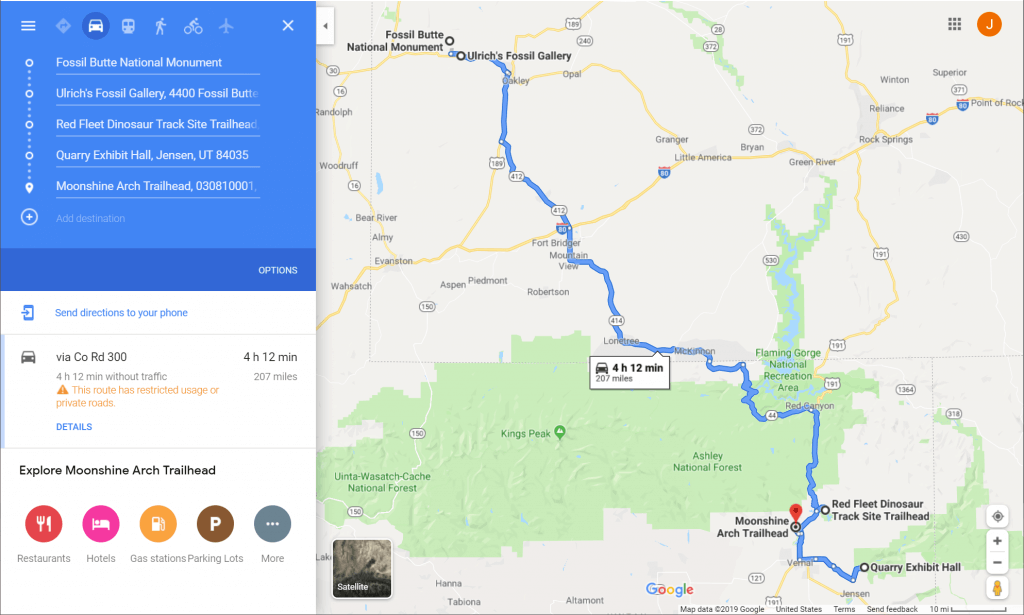 Kemmerer, Wyoming
Fossil Butte National Monument
Our first stop was near Kemmerer, WY, at Fossil Butte National Monument. It was really interesting to see all the displays, and our son was totally in his element studying all the different fossils.
Ulrich's Fossil Gallery
Then we stopped at Ulrich's Fossil Gallery, partly to see more fossils but mostly for our kids to discover their very own fossil! Ulrich's is a great place to stop if you don't have lots of time to go to a fossil quarry because kids can dig through the scrap pile (for free!) to choose a rock then work with a rubber mallet and chisel to chip apart the layers and hopefully uncover a fossil hidden inside. Each of our kids loved the hands-on work of finding fossils to take home.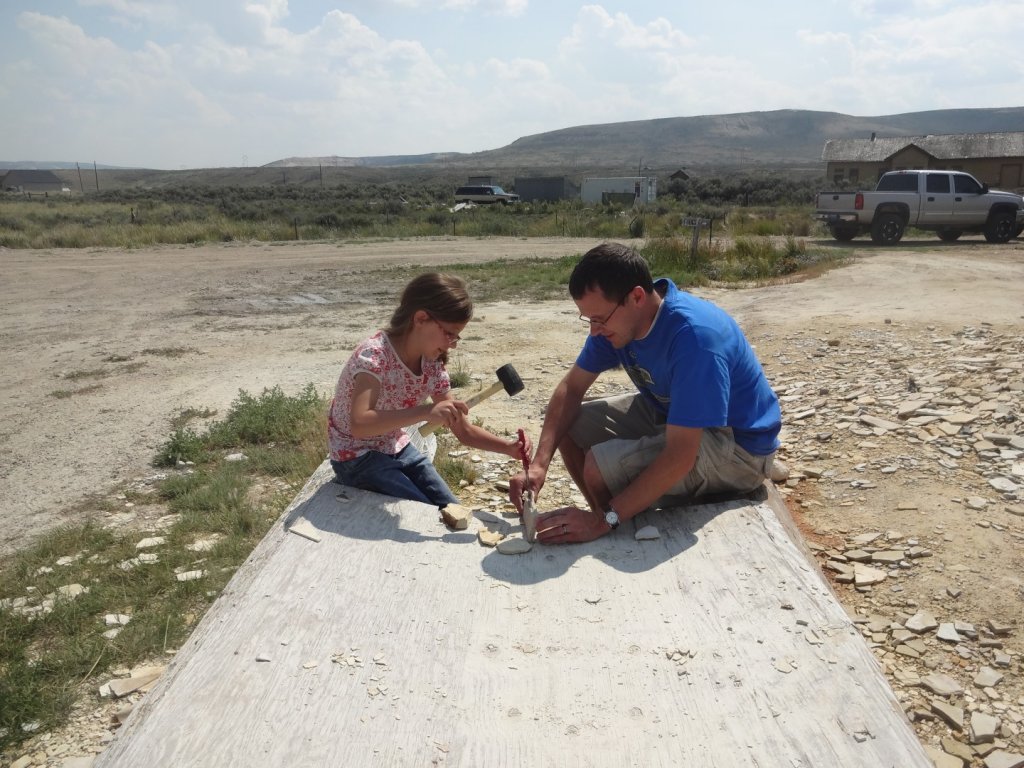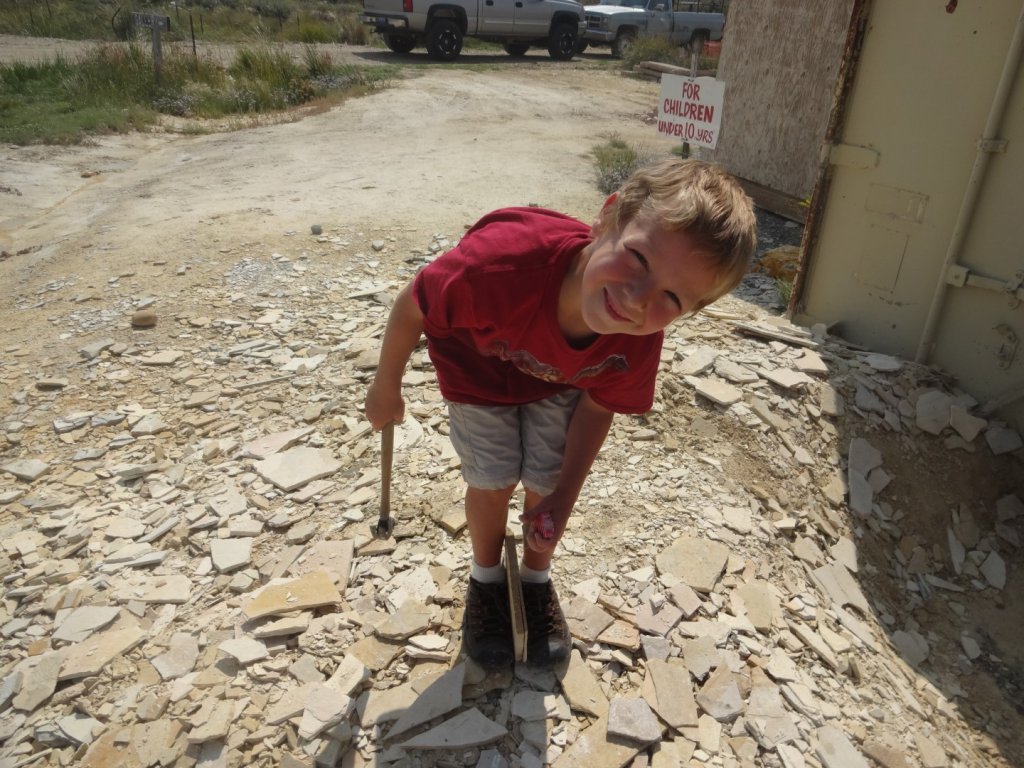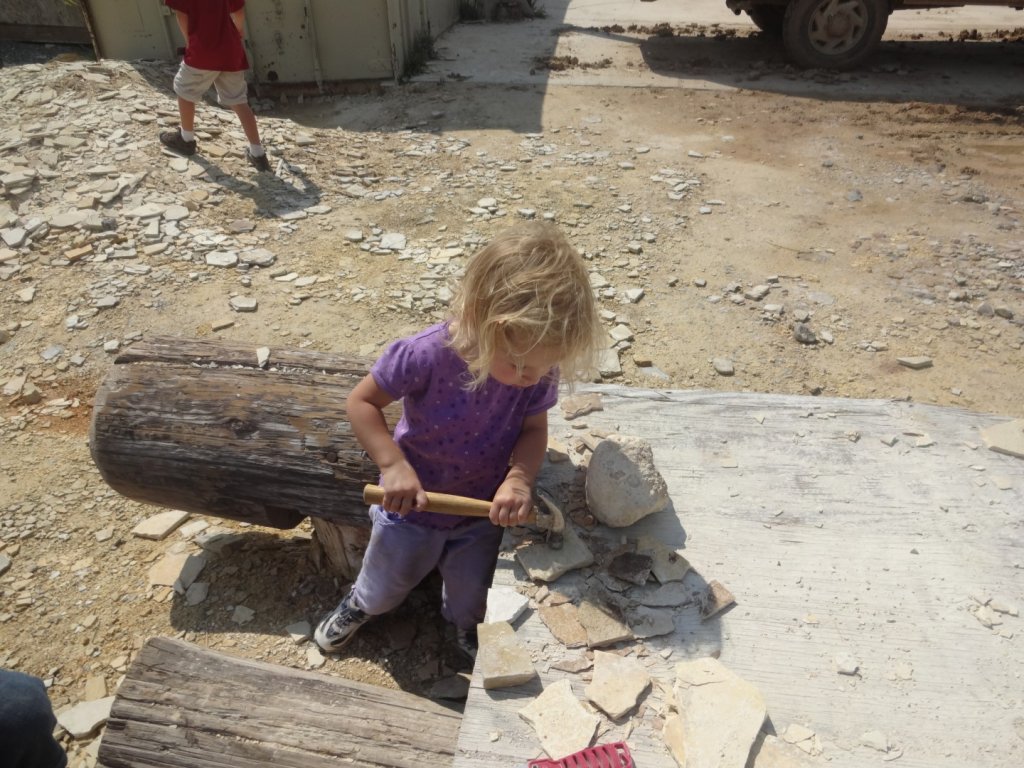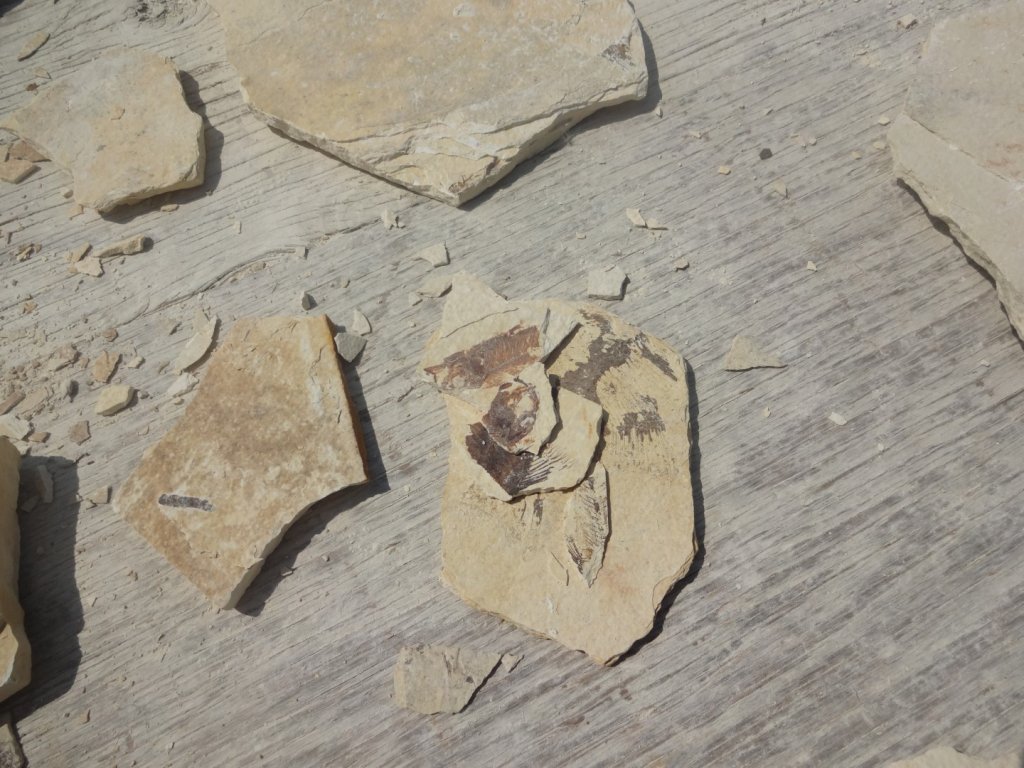 Vernal, Utah
Dinosaur Trackway Hike
After leaving Kemmerer we drove on toward Vernal, Utah. In Red Fleet State Park we loved the Dinosaur Trackway hike. It was the highlight of the trip for me. At the end it was like a giant treasure hunt looking for dinosaur prints. We were able to spot quite a few dinosaur tracks in the red rock, and it was really awesome to think of dinosaurs roaming that very ground. It was a great hike for our whole family.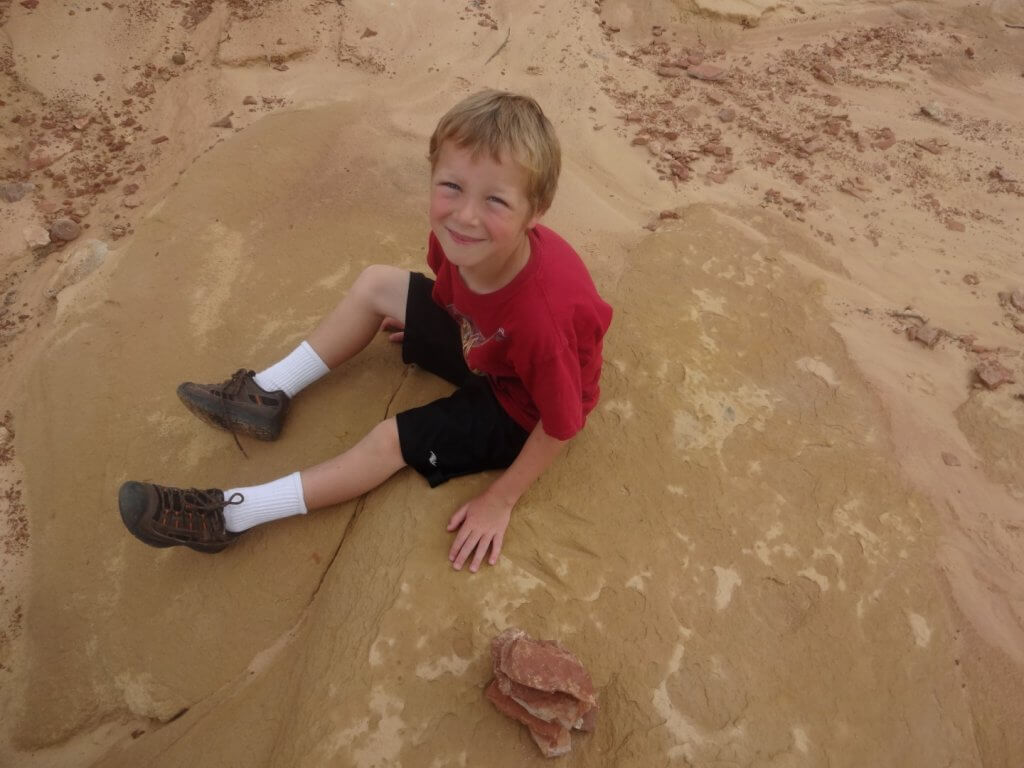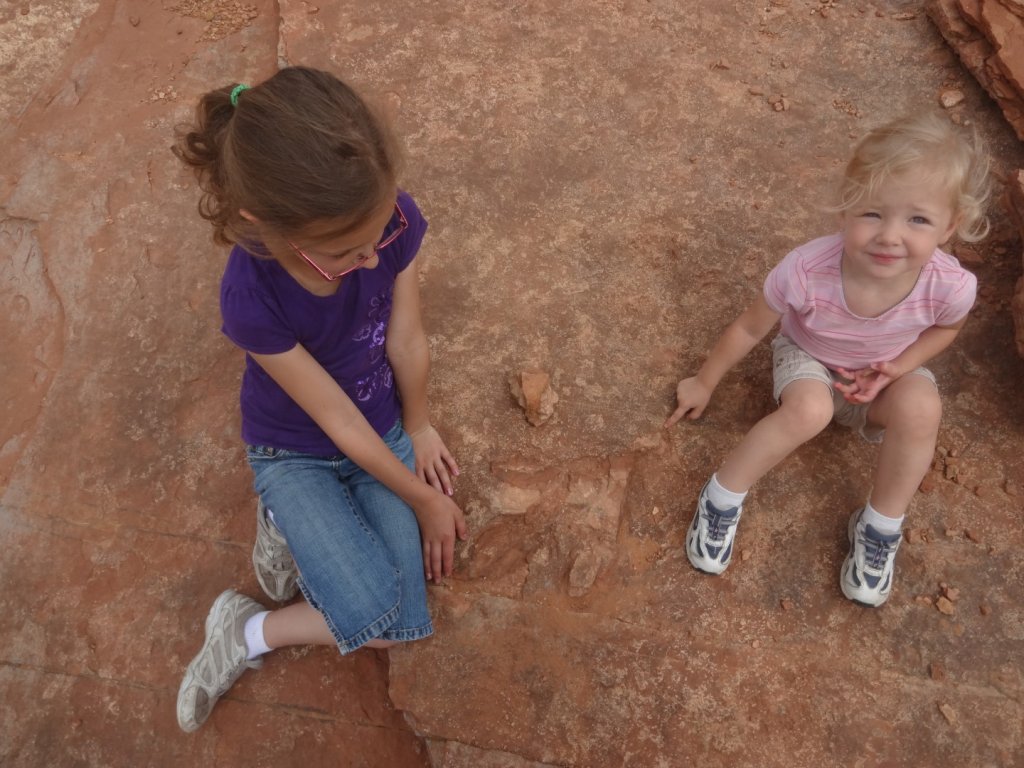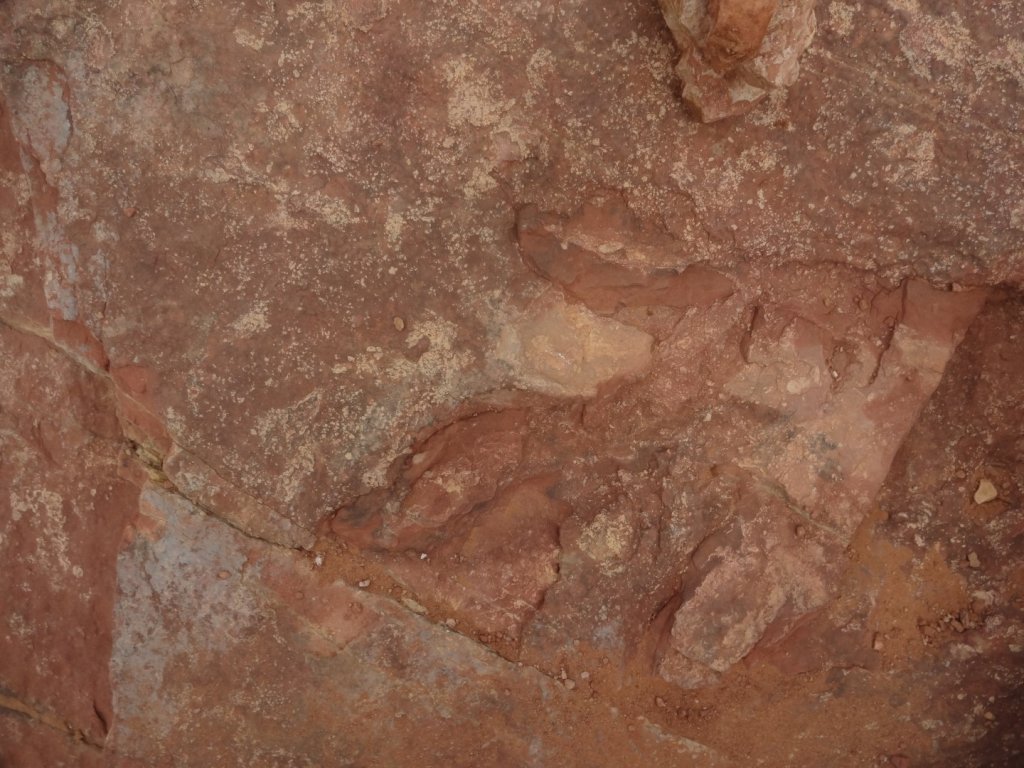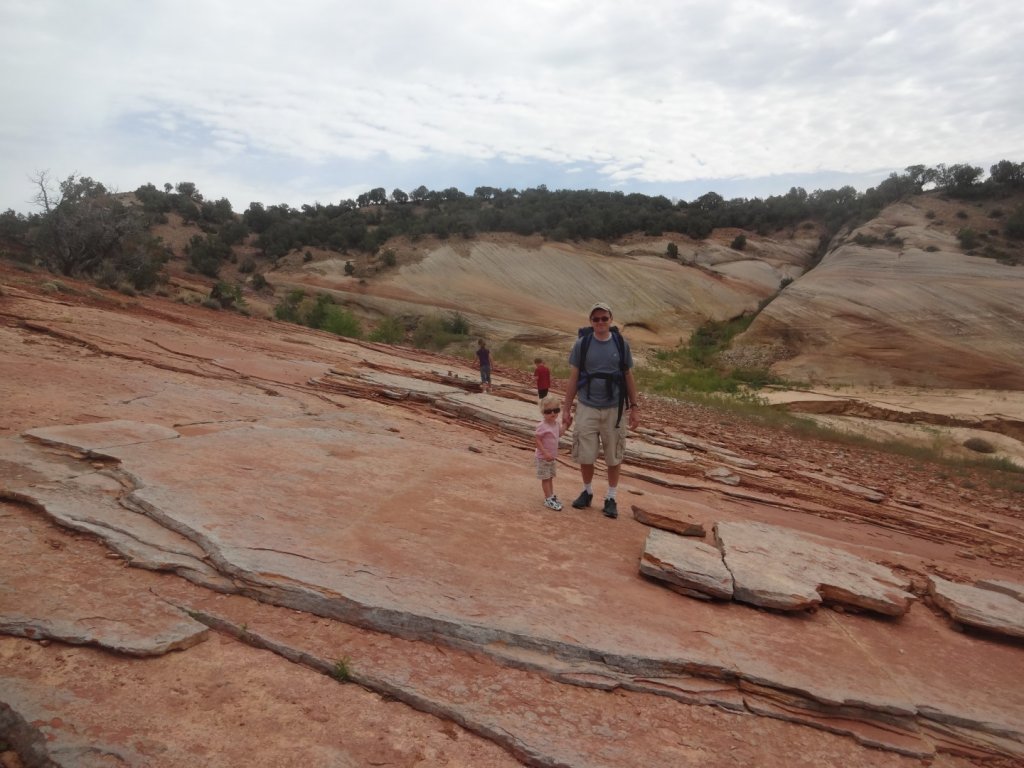 Moonshine Arch Hike
Another hike we really enjoyed near Vernal was the hike to the Moonshine Arch. We enjoyed exploring around the arch and appreciated the shade underneath it after the hike. The scenery was beautiful and it was the perfect spot for a picnic lunch.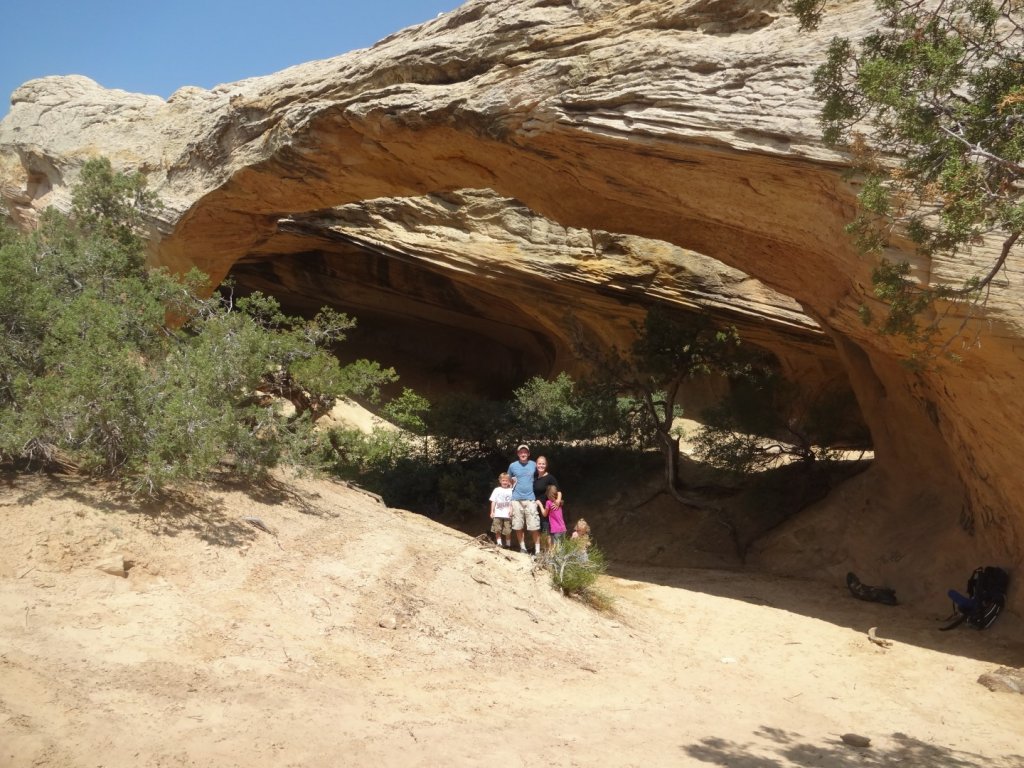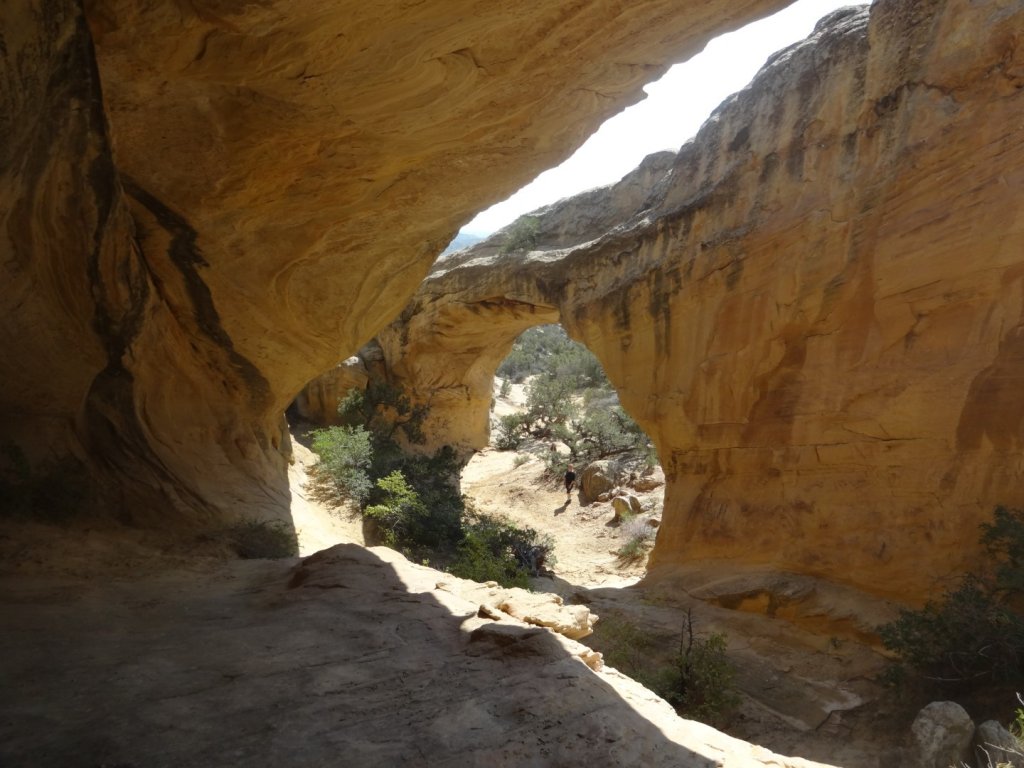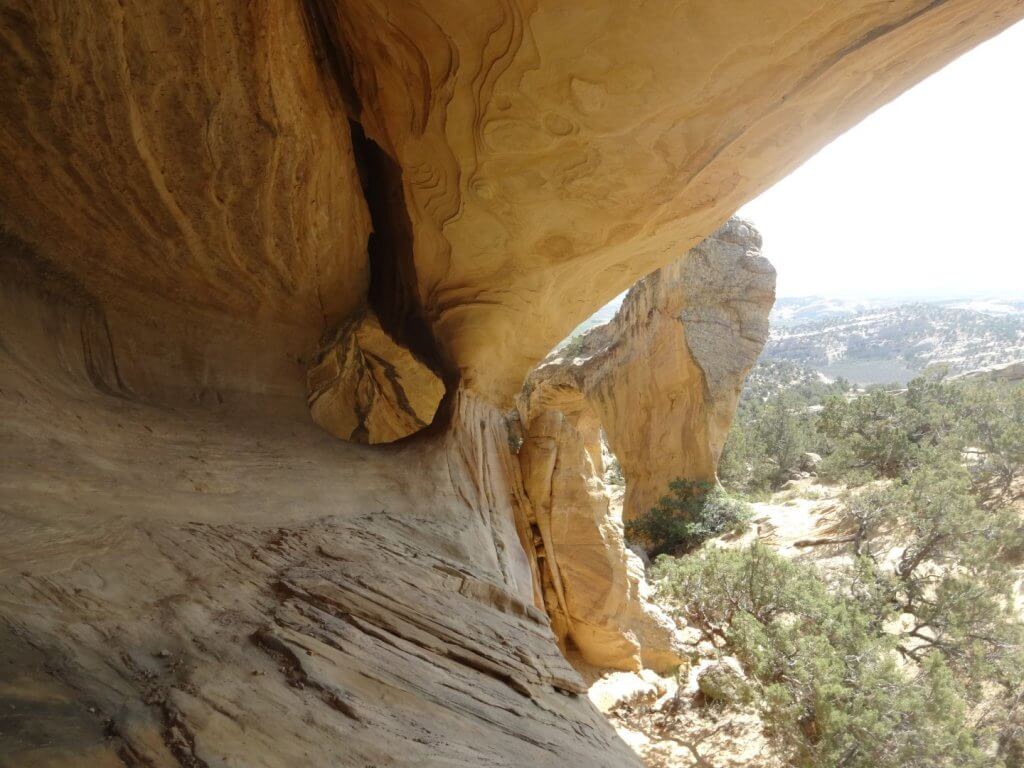 Dinosaur National Monument
Just past Vernal was The Dinosaur National Monument. At the Quarry Exhibit Hall it was really incredible to see the wall of dinosaur bones: hundreds of dinosaur bones embedded in the mountainside, just how they were found years ago. If you love dinosaurs, paleontology, and fossils, it really doesn't get much better than that!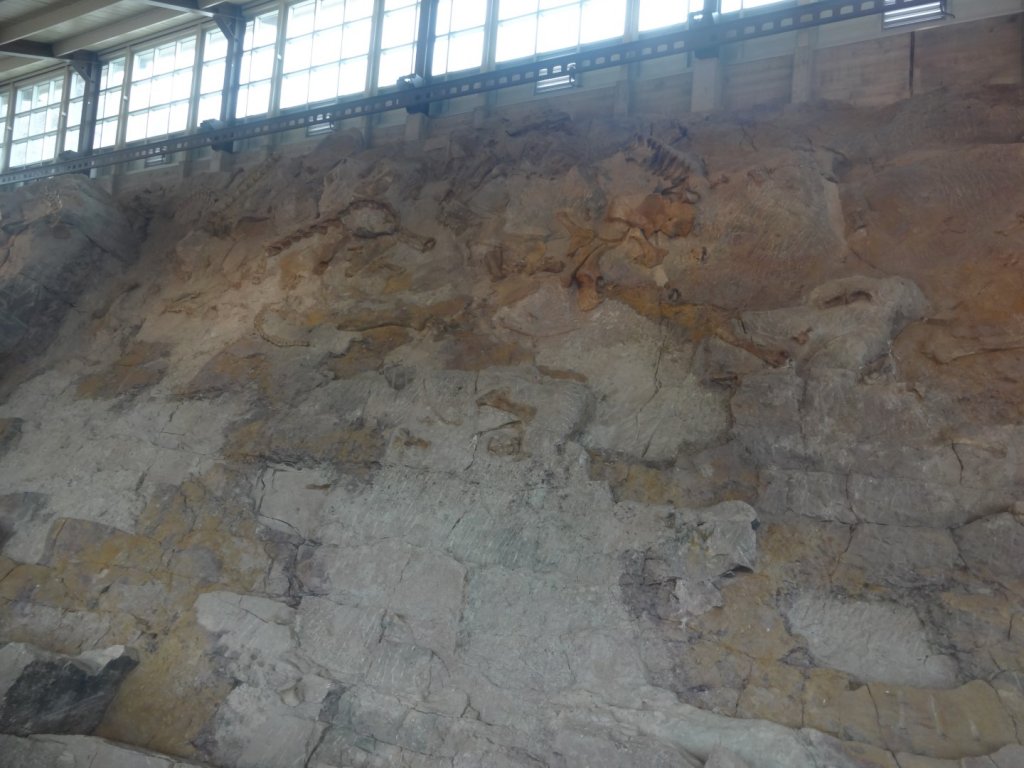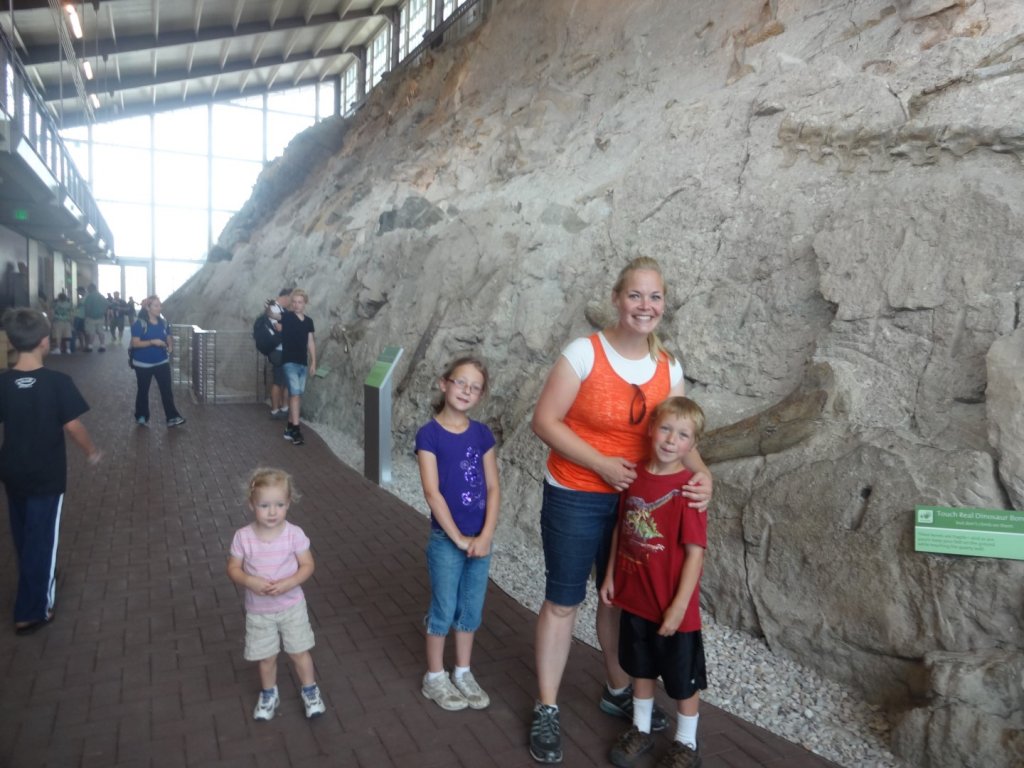 Our whole family really enjoyed this weekend road trip, but of course it was especially fun for my son. It was really neat to plan a trip around something that he loved and take the time to learn more about it as a family.
---
I love short road trips. There's not too much driving and you get to enjoy the areas around where you live. If you live in the Northeast instead of out West, here's another fun weekend road trip that will take you through 5 states in 4 days!
Have you planned a trip around a family member's interest or hobby? Where did you go?
We took this trip in September 2014.