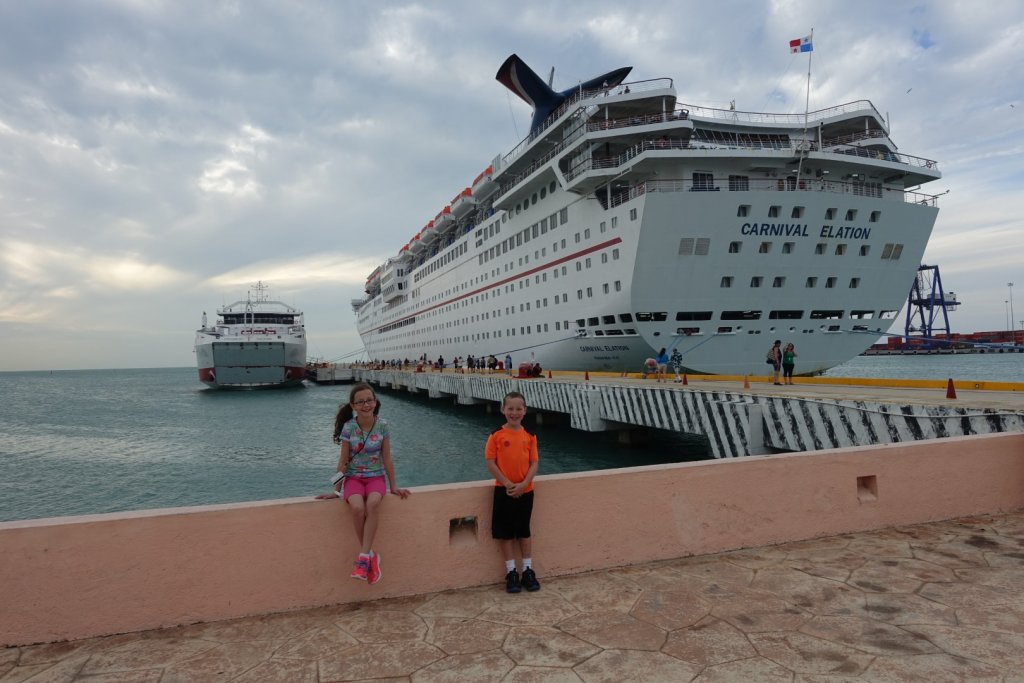 From the unique and festive city of New Orleans, USA to the Carnival Elation cruise ship and the vast ocean, then to the ports in Progresso and Cozumel, we absolutely loved our first cruise experience!
We sailed in January 2016, so it was a little chilly, but we actually really liked that it wasn't too hot on the ship or too crowded on the decks. Before we got off the ship we were already talking about when we could embark on our next cruise!
To read about our second cruise, aboard the Carnival Fascination in the Southern Caribbean, check out this post!
New Orleans
We started the trip with a few days in New Orleans and really enjoyed walking around the French Quarter, taking the streetcar to church, getting showered with beads and light-up trinkets during a random passing parade, and trying new foods (jambalaya, gumbo, and French beignets–yum!) We also rented a car for a day and drove about 1 1/2 hours from the city for an airboat swamp ride and a plantation tour.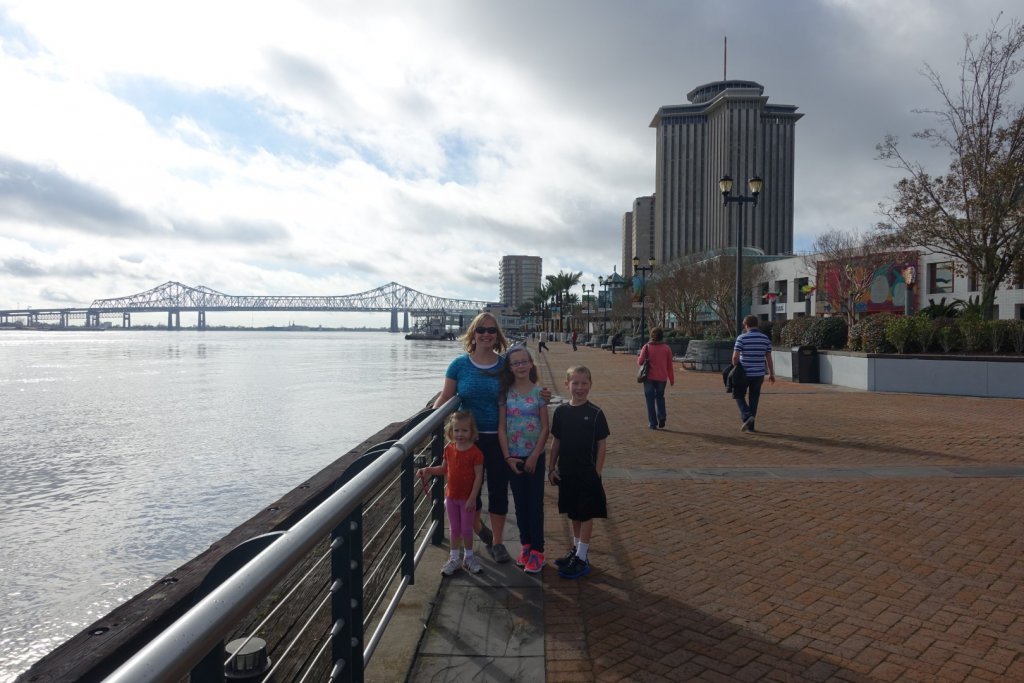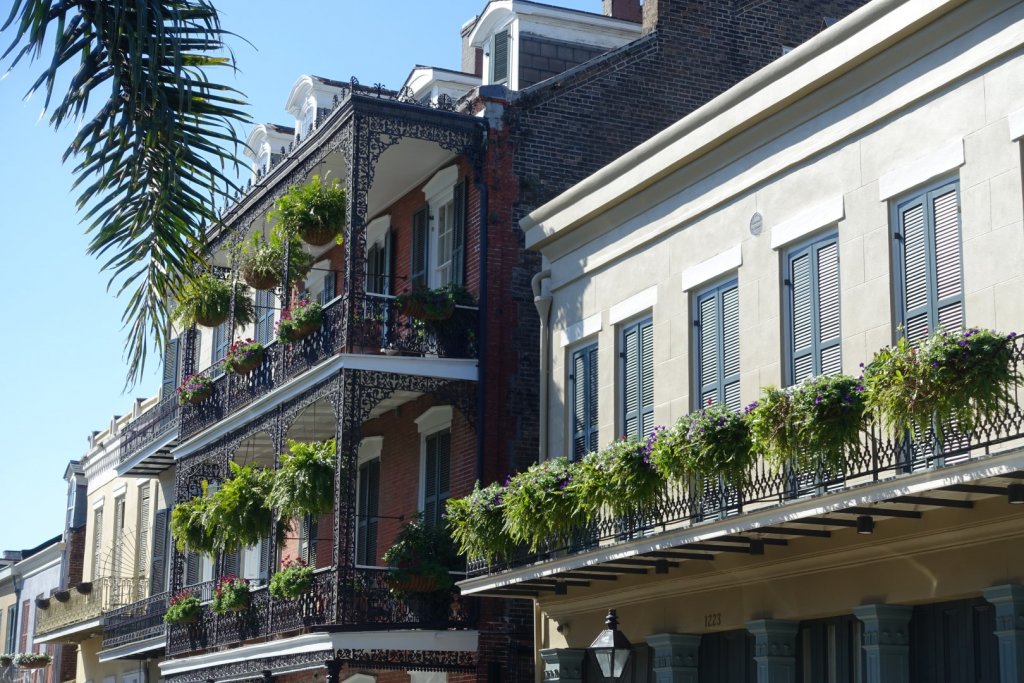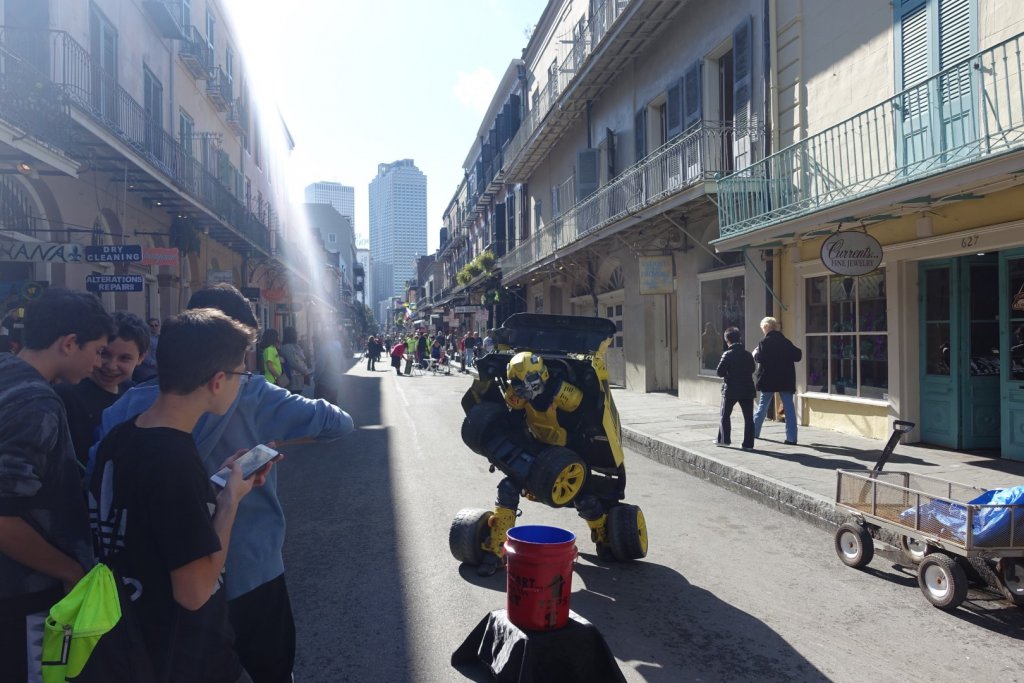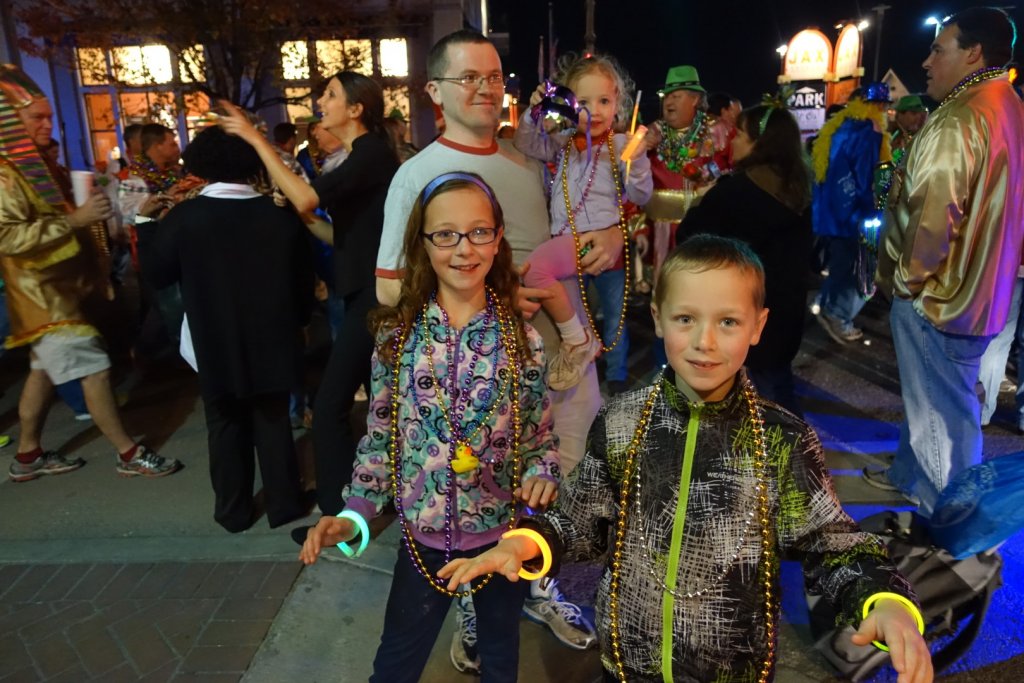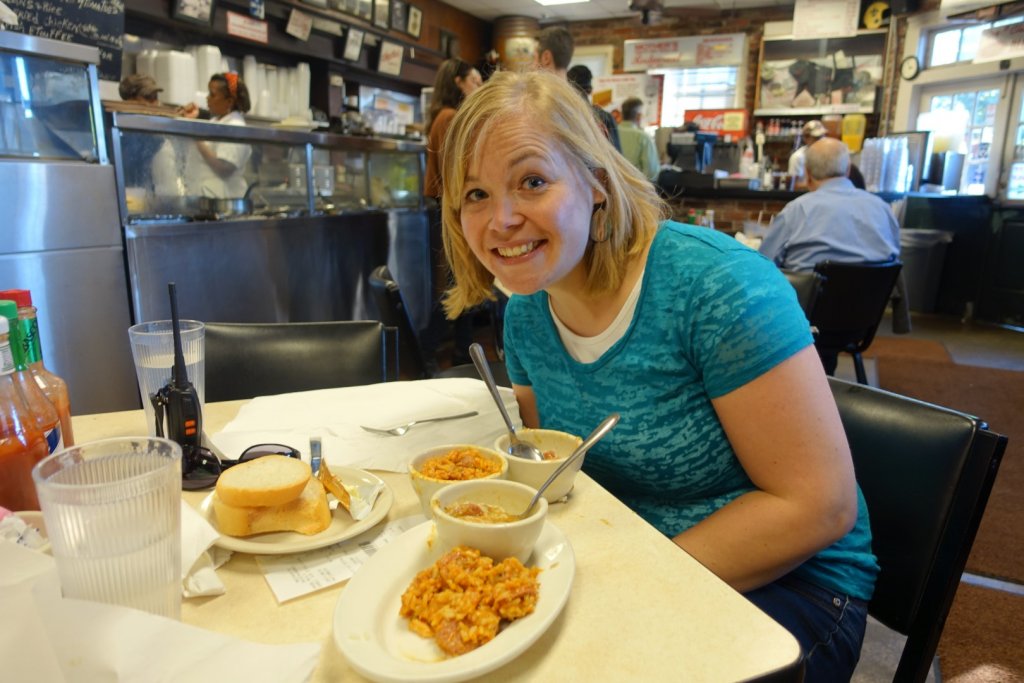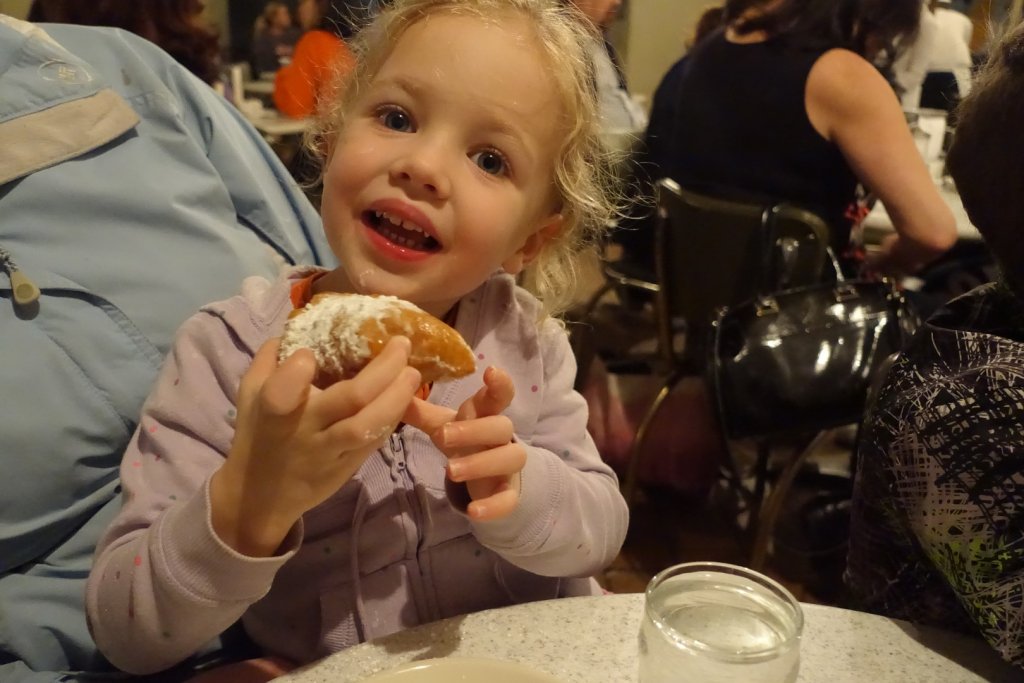 Airboat Ride
We had so much fun on our airboat ride! Our driver was great with our kids. He told stories from growing up in the area and took us to a spot with lots of baby alligators. Then he took one out of the water for us to hold, which was amazing! I couldn't believe how the boat could go even when we were "sailing" on such shallow water that we were really mostly on land. We really loved this experience.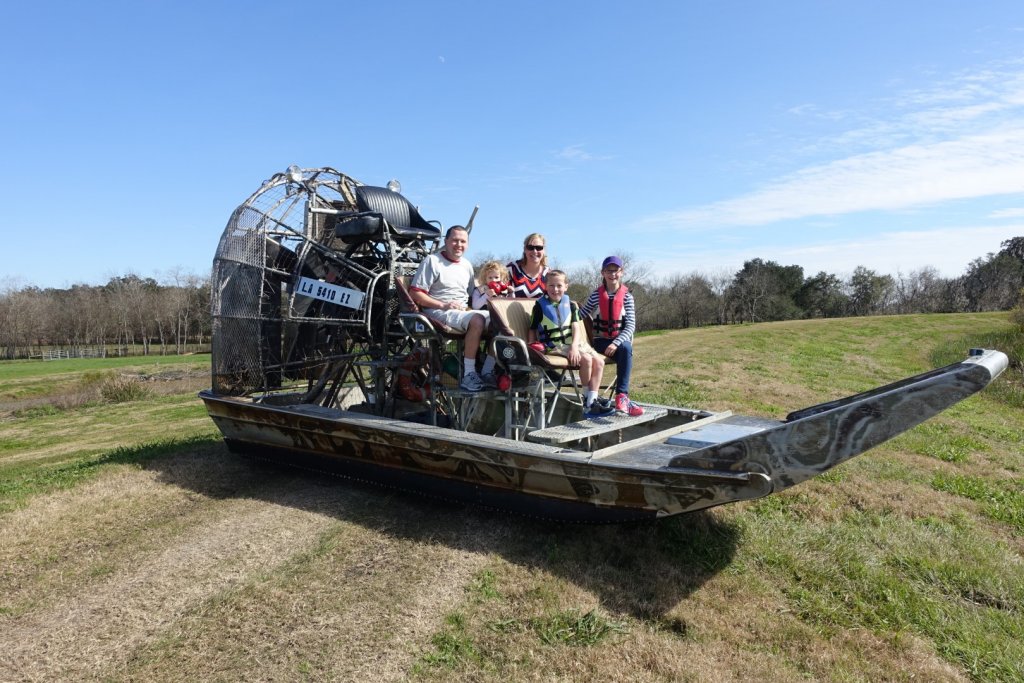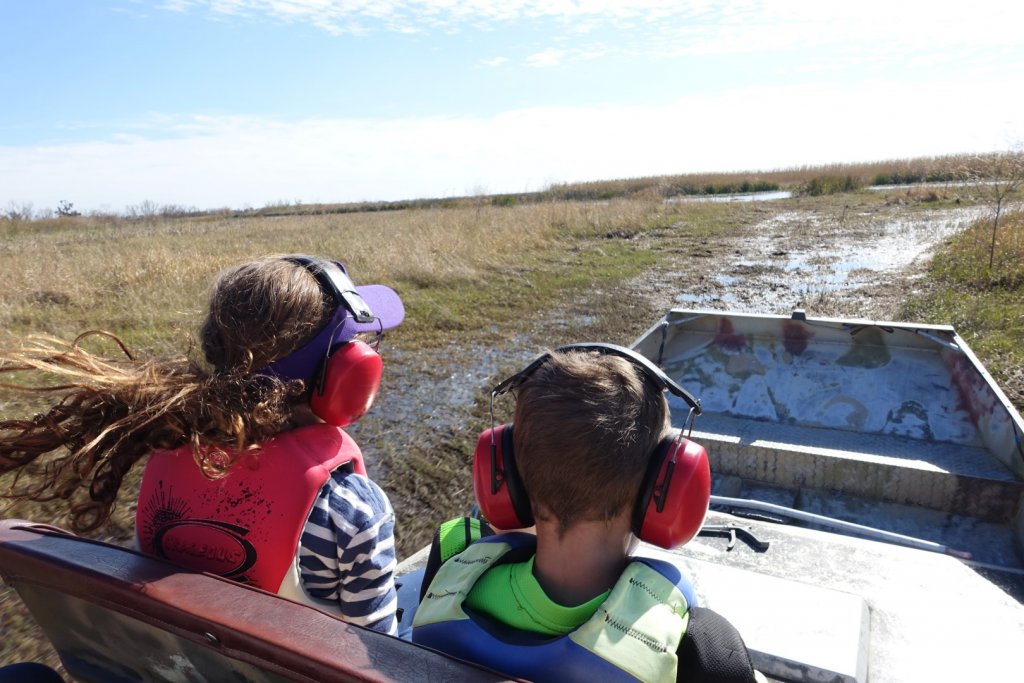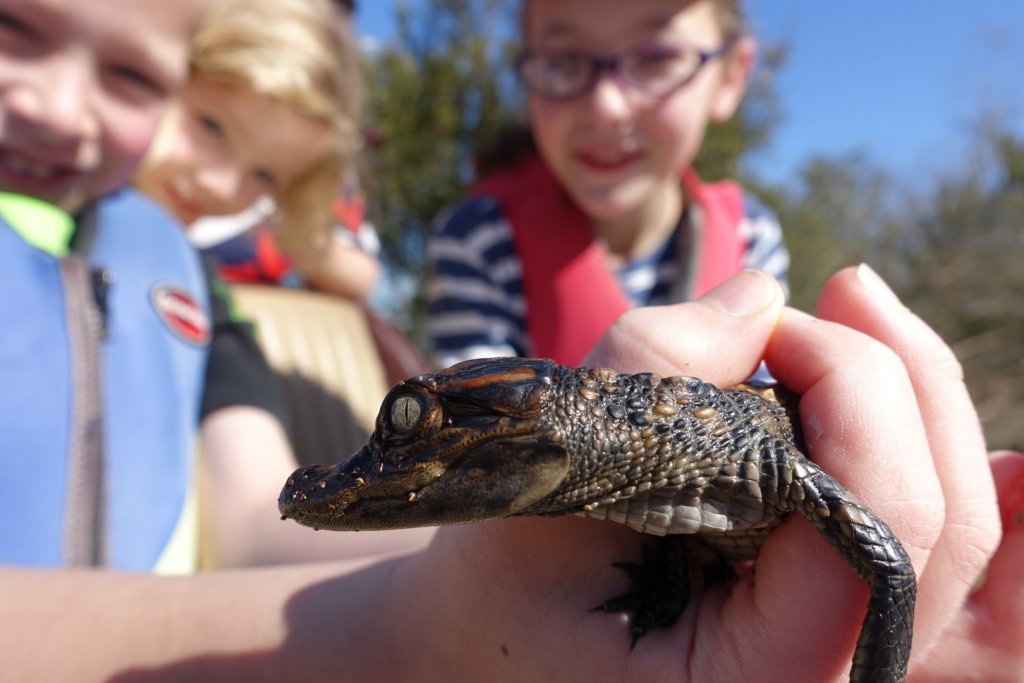 We also walked around the swamp area and spotted larger alligators and lizards. It was a fun little glimpse into Southern swamp life.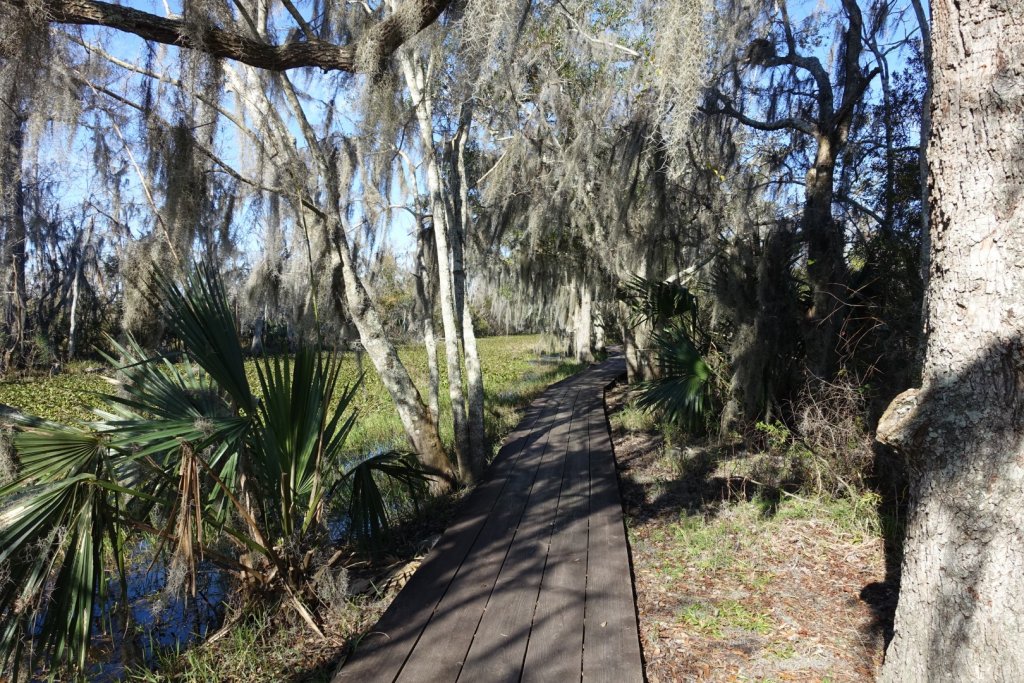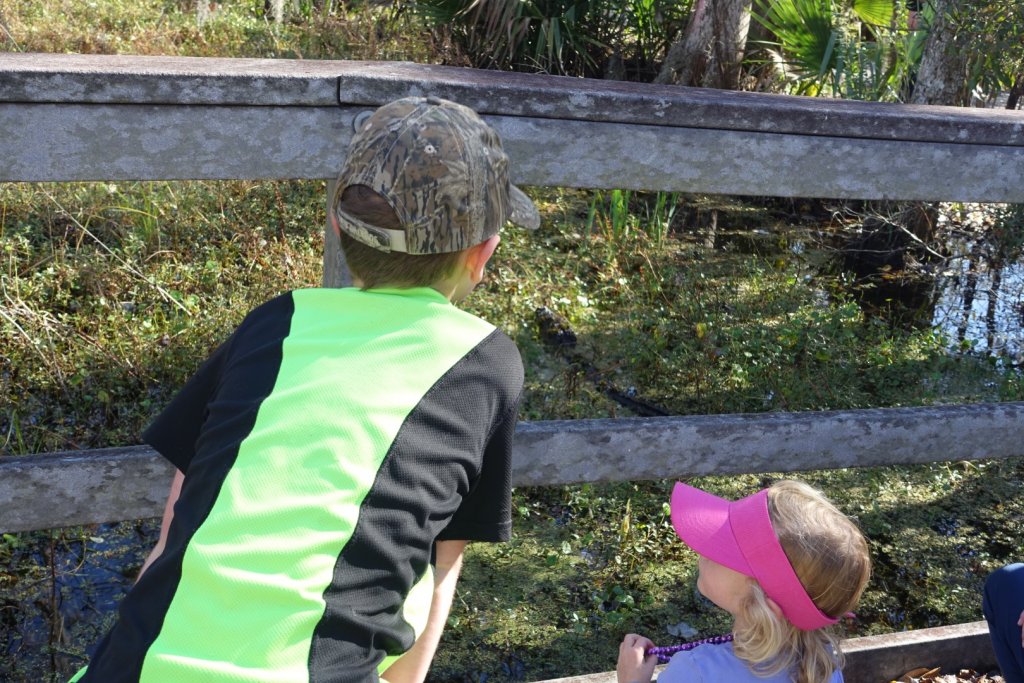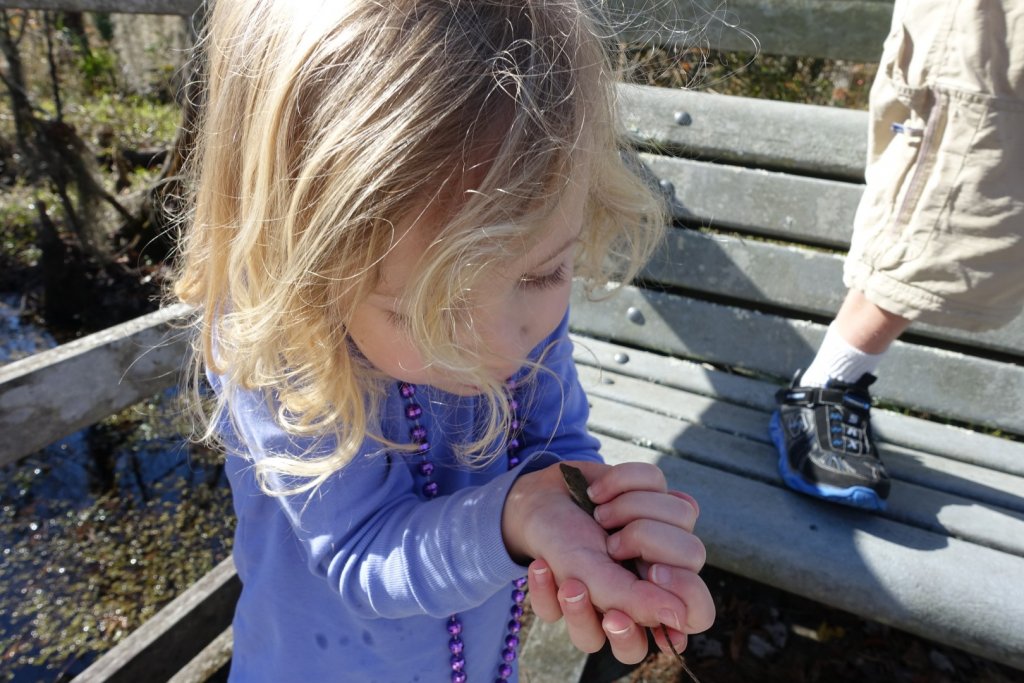 Whitney Plantation Tour
It was really eye-opening and sobering to explore the Whitney Plantation and see the depictions of what life as a slave there may have been like. We used the opportunity to teach our kids about our nation's history and how grateful we are to live in the time that we do.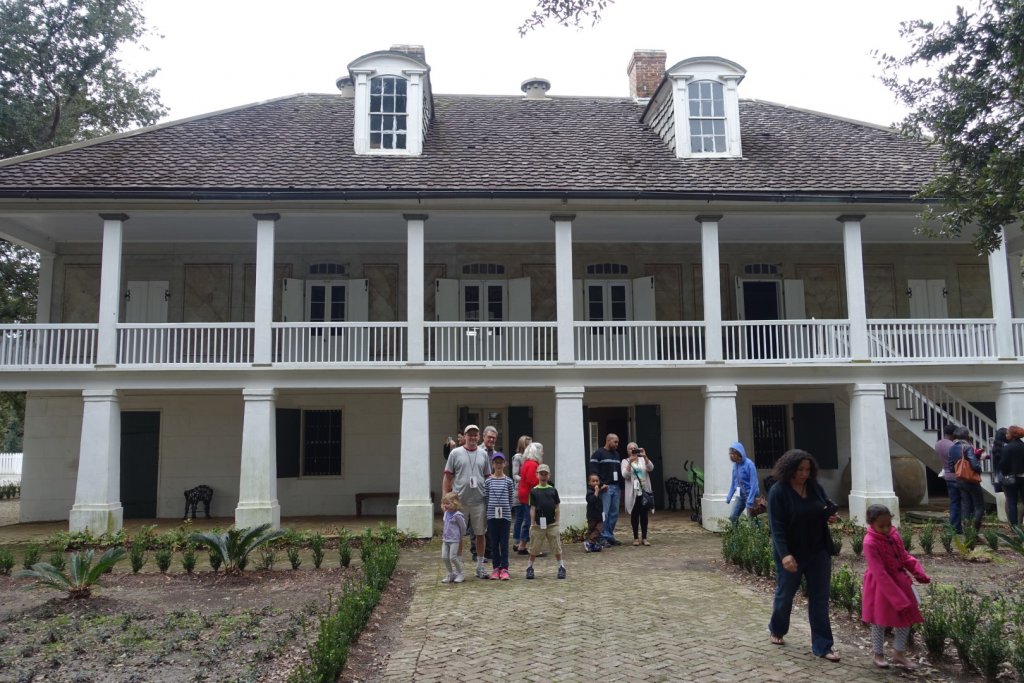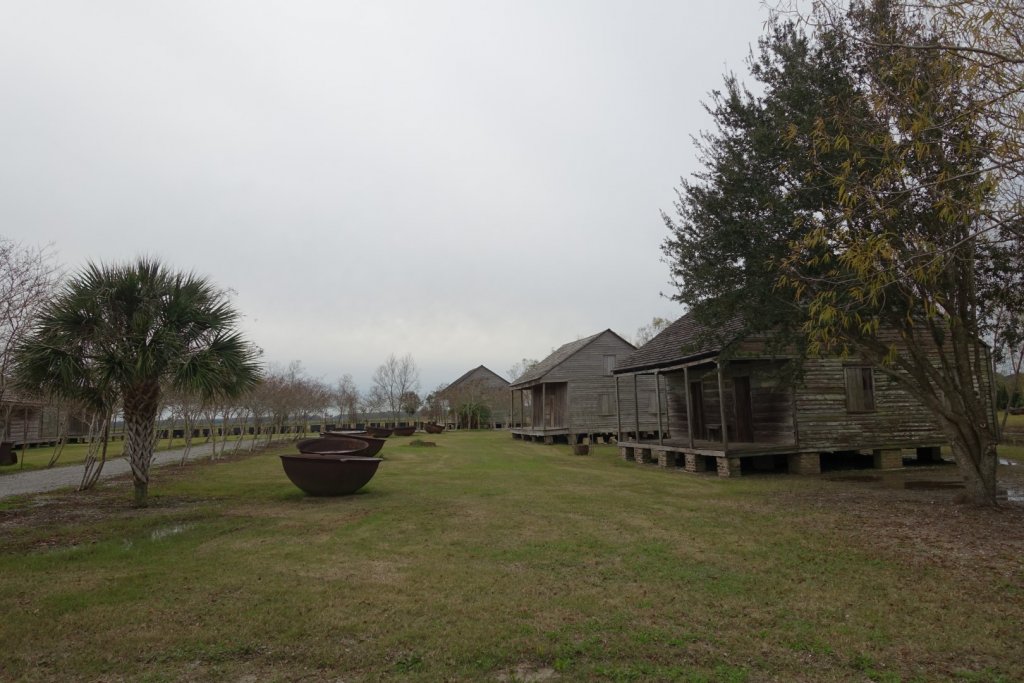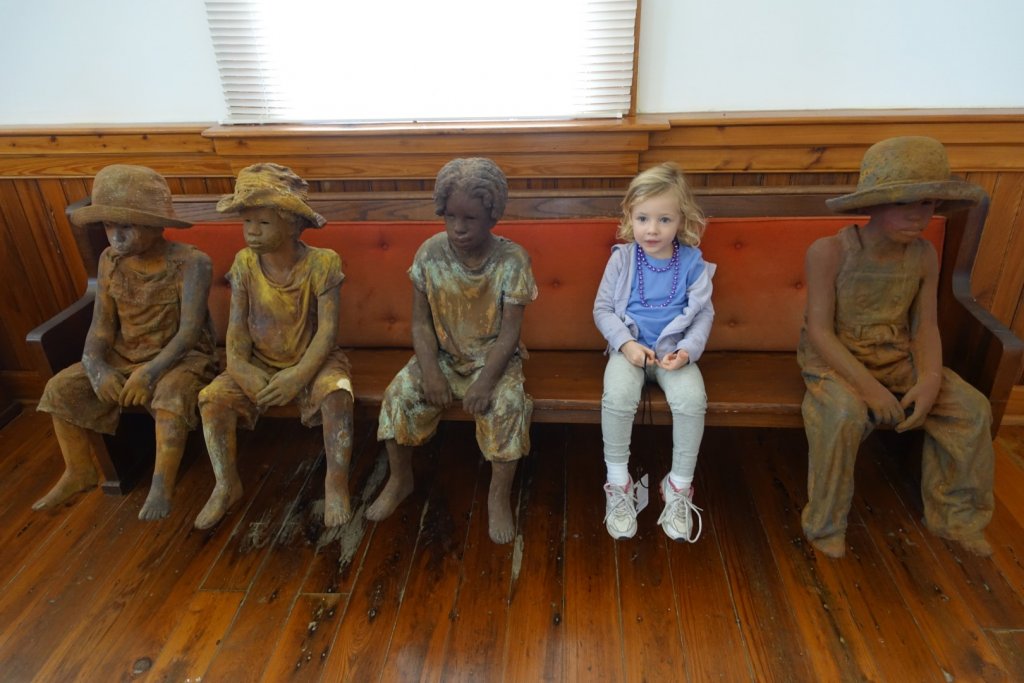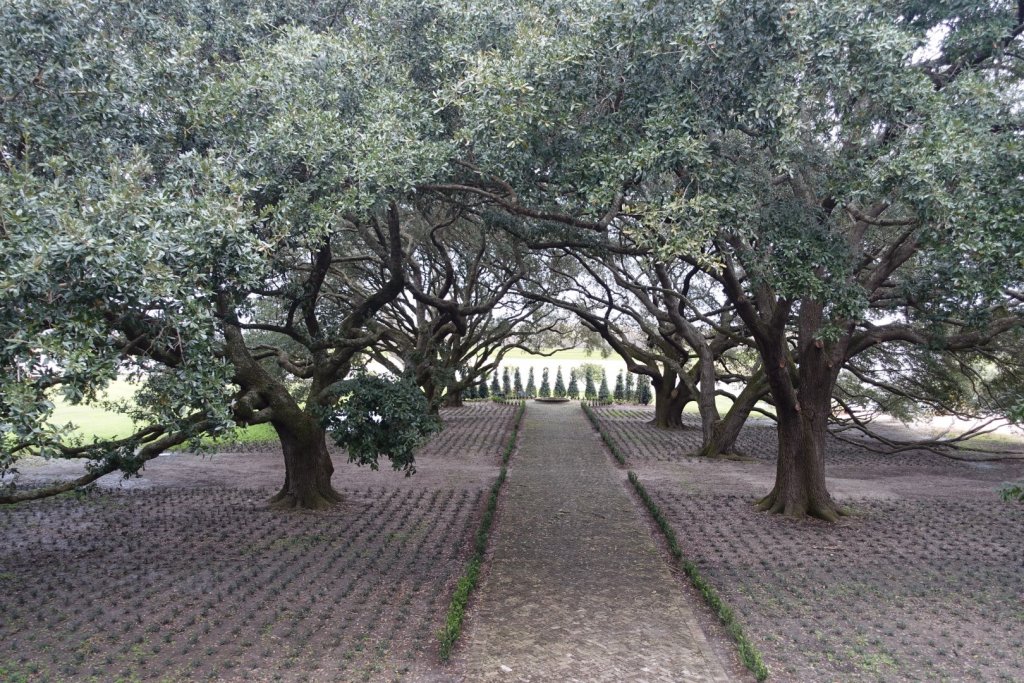 The Carnival Elation
Leaving from the cruise port in New Orleans was novel because the beginning of our cruise was on the river until we got to the ocean. It was fun to see the riverbank on both sides of the ship and the water was smooth and calm.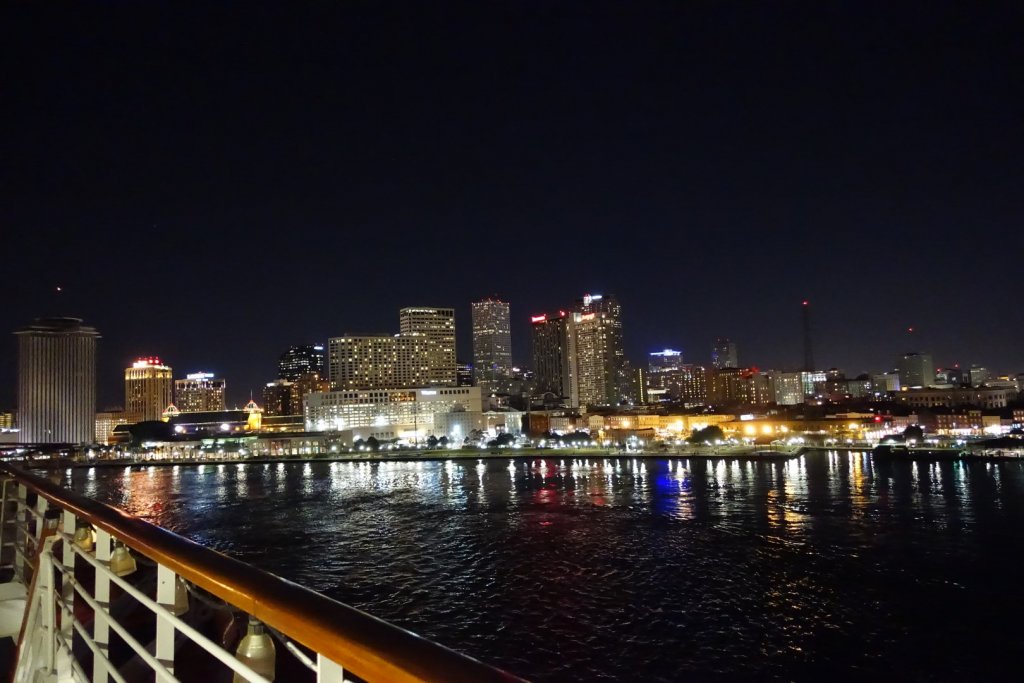 Aboard the ship it was so wonderful, especially with kids, to never have to think about food. There was something for everyone at the buffet during mealtimes and anytime we felt like a snack, and we all enjoyed eating at the restaurant for some of our meals.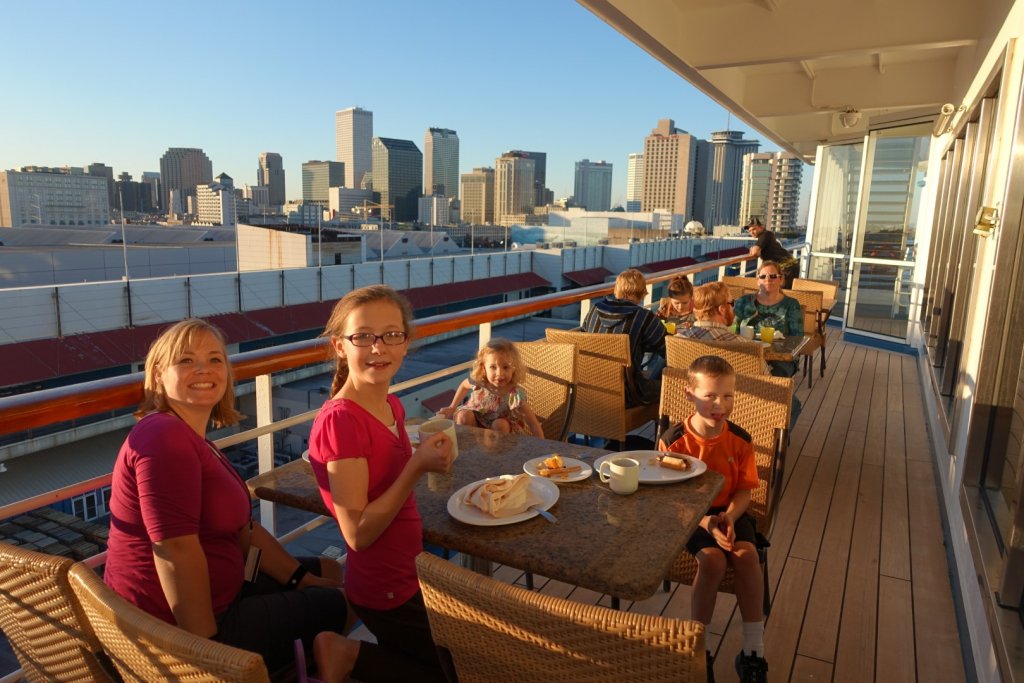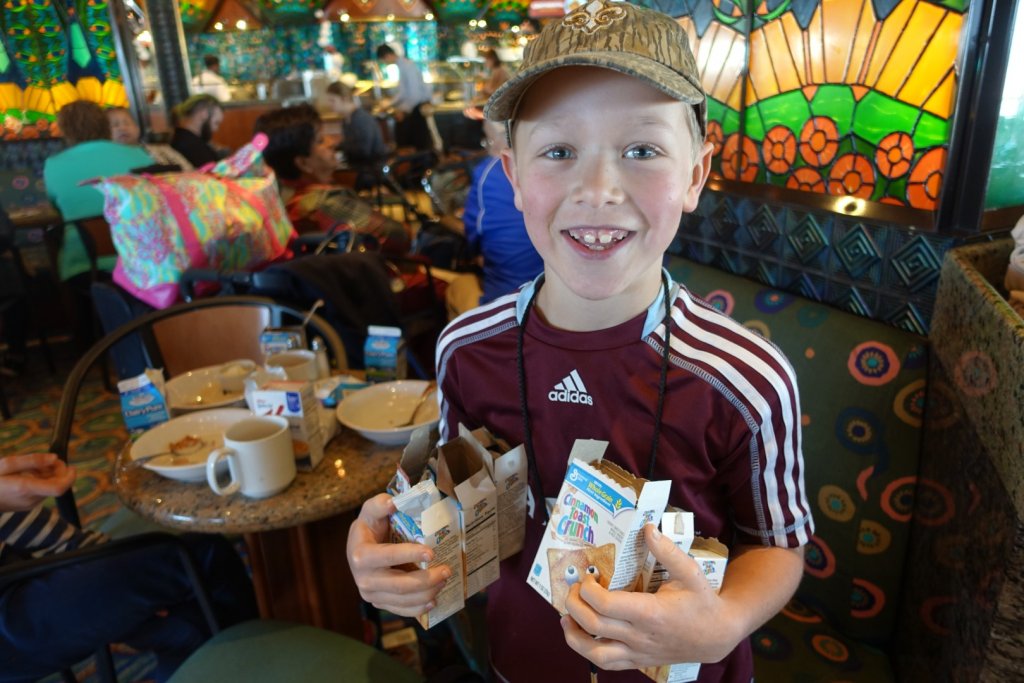 Because of our budget travel style (actually lifestyle!) we don't eat out as a whole family very often. So it was extra fun to eat in the Imagination Dining Room and order whatever we wanted from the menu. My husband and I tried new foods like frog legs and Indian curry, and our kids loved that they could have pizza, french fries, hot dogs, and ice cream for every meal if they wanted!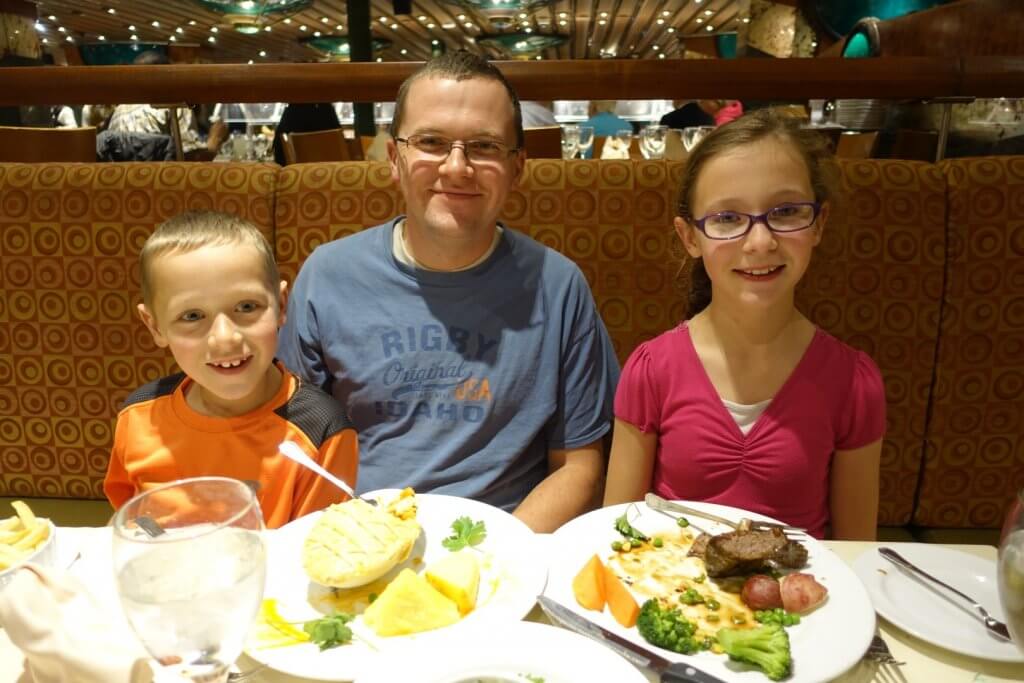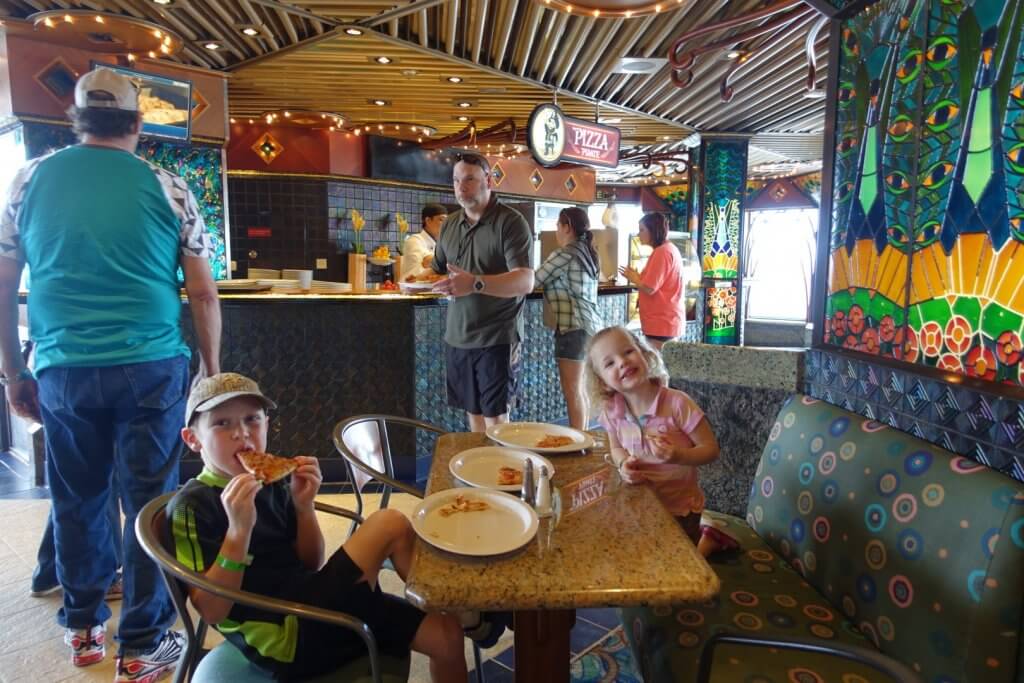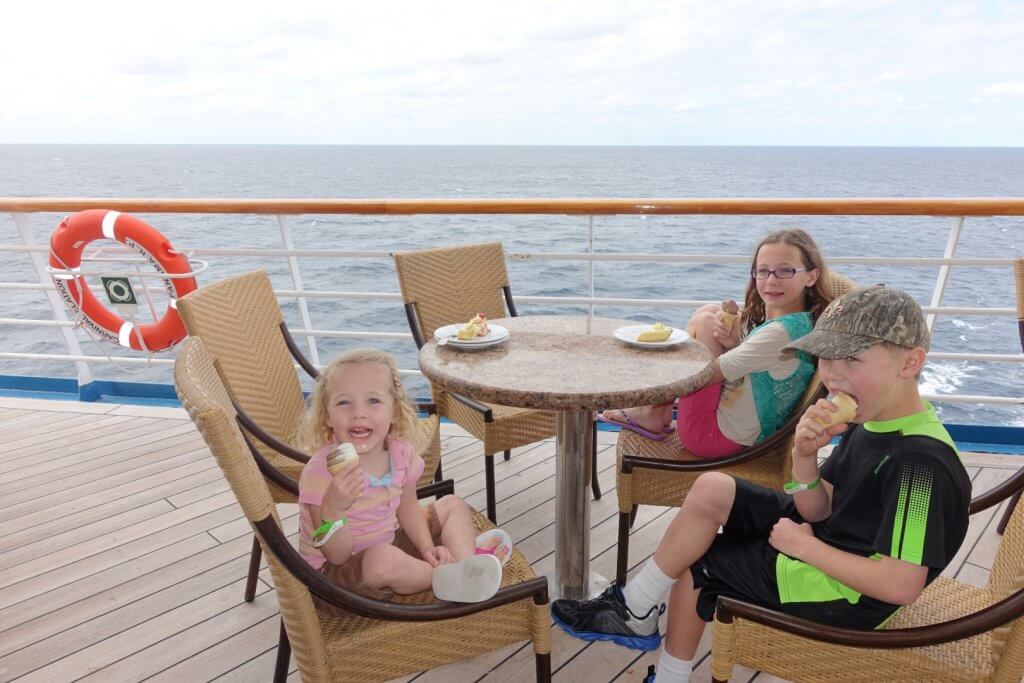 We also enjoyed the fun activities and amenities on the ship including the giant chess board, the pools (even though it was freezing most of our cruise!), a towel-folding demonstration, the family game show, some live music, and just walking around the ship and enjoying the views.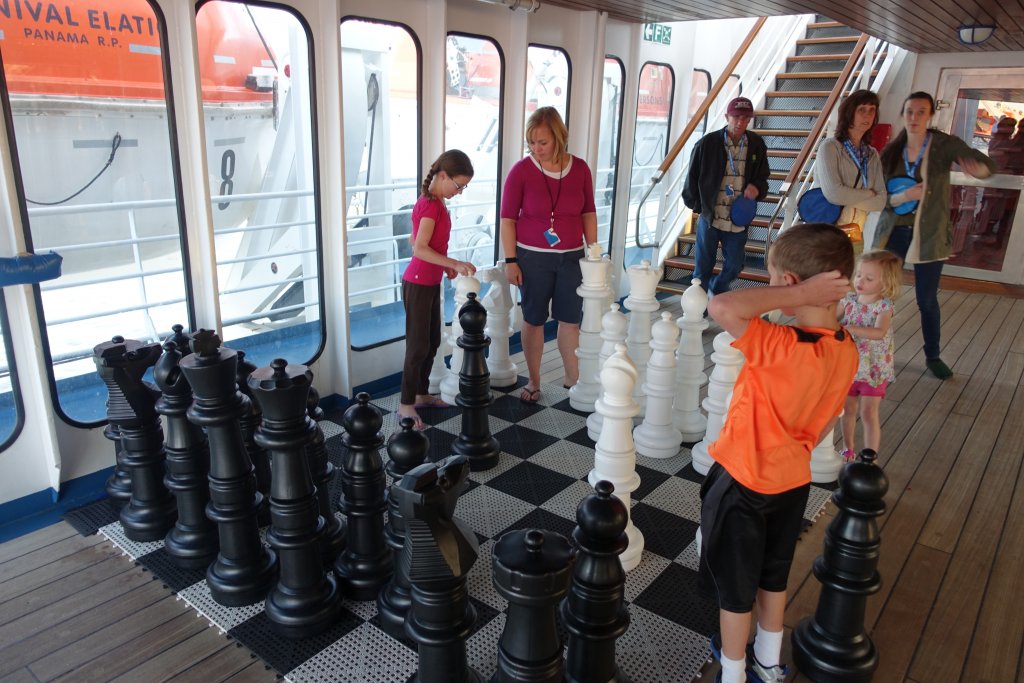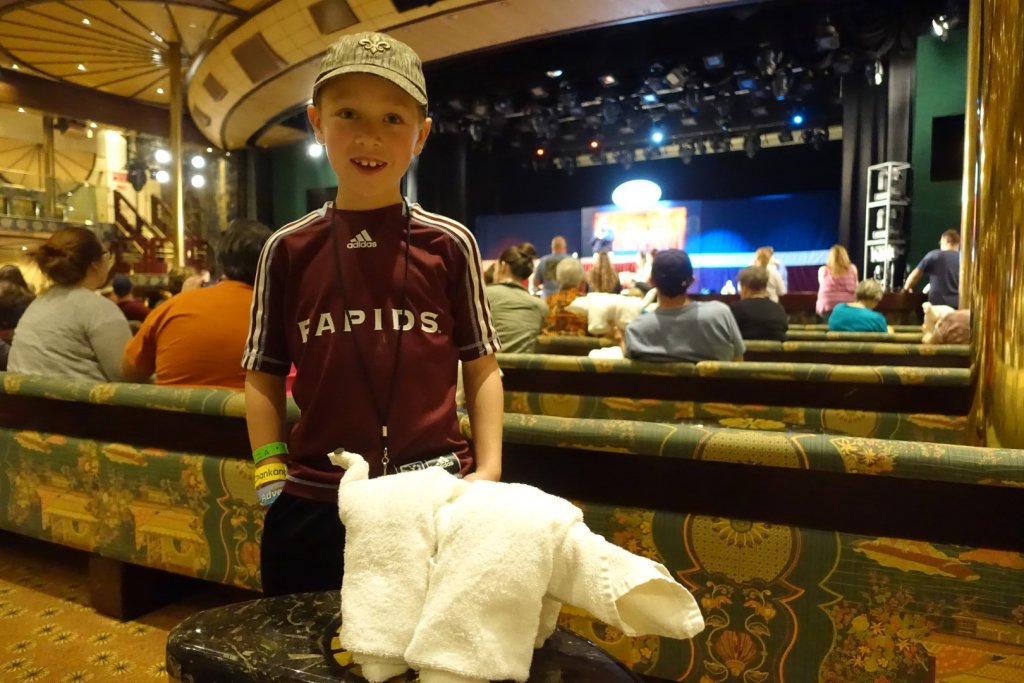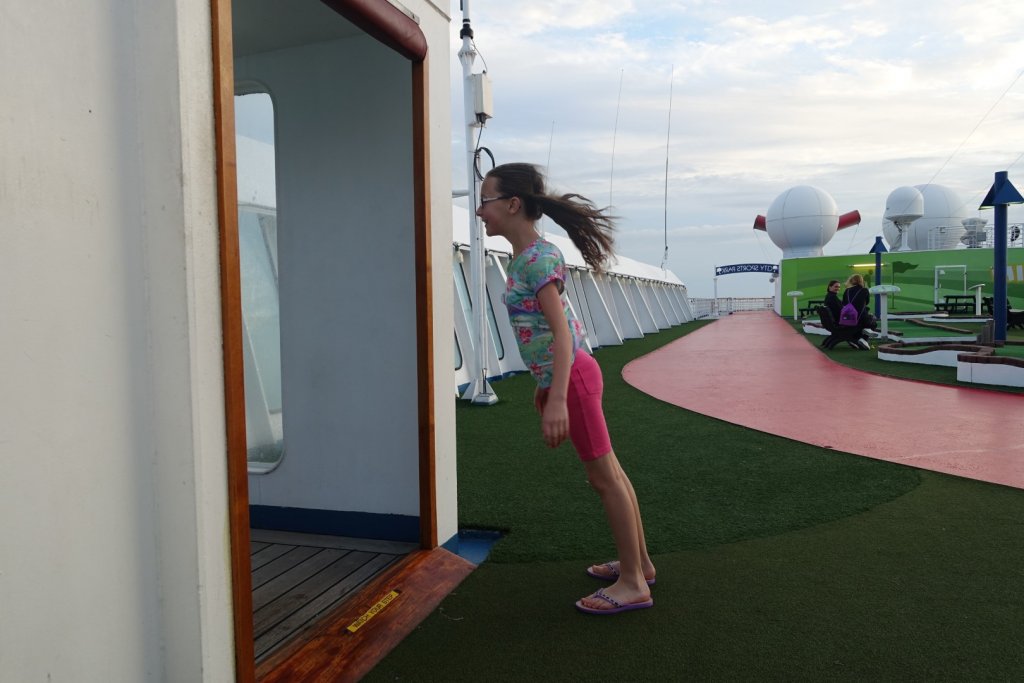 My husband and I enjoyed exercising in the mornings in the gym on the top deck with big windows overlooking the vast ocean. And our kids enjoyed some fun activities and crafts at Camp Carnival–we let them go when they wanted and stay with us when they wanted. I liked that they gave us a cell phone so they could reach us if our 3 ½ year old needed anything.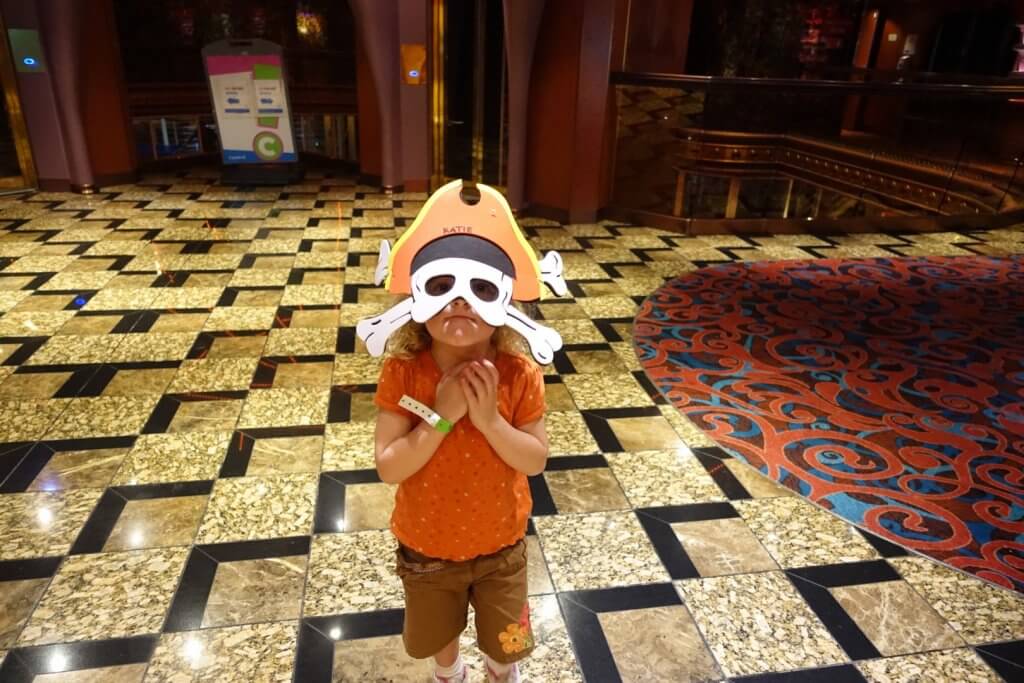 We paid extra for the Cat in the Hat breakfast but were not impressed with the food. The green eggs were sickeningly sweet, like they were mixed with frosting and lots of dye, and the waffles were also too sweet with frosting on top. It probably didn't help that the waters were rough then so we were all feeling a little sick to begin with, but I feel queasy just thinking about the breakfast! I recommend skipping it unless your child(ren) are really excited about the characters.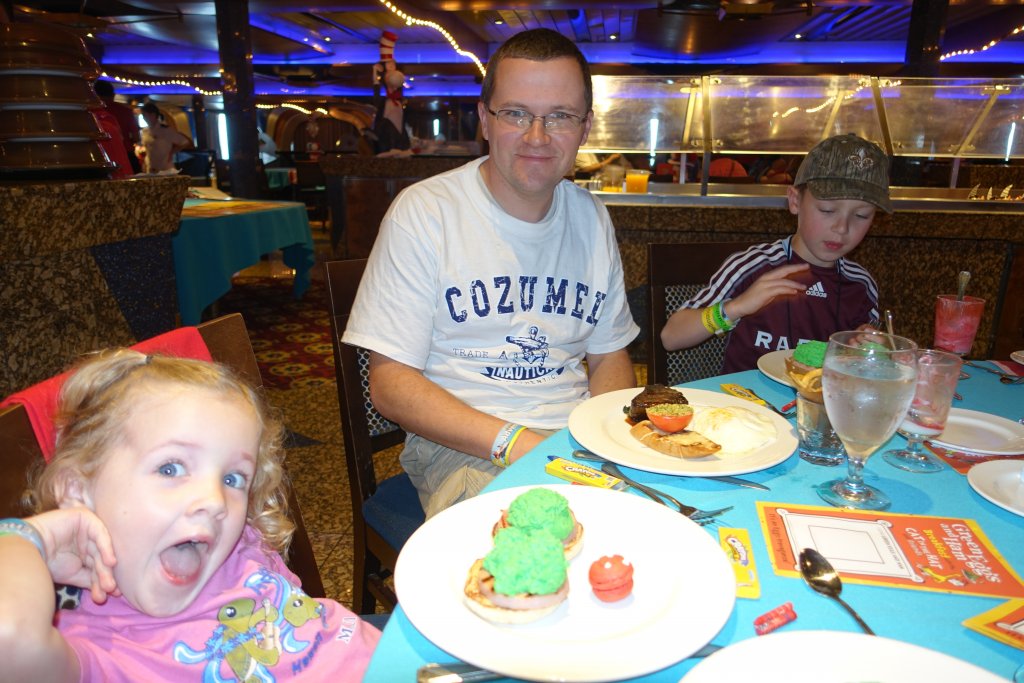 Our stateroom on the ship was perfect for our family of 5, with beds for all of us! It's hard on many cruises to fit more than 4 people in one room, so we loved that we could all stay together on the Carnival Elation.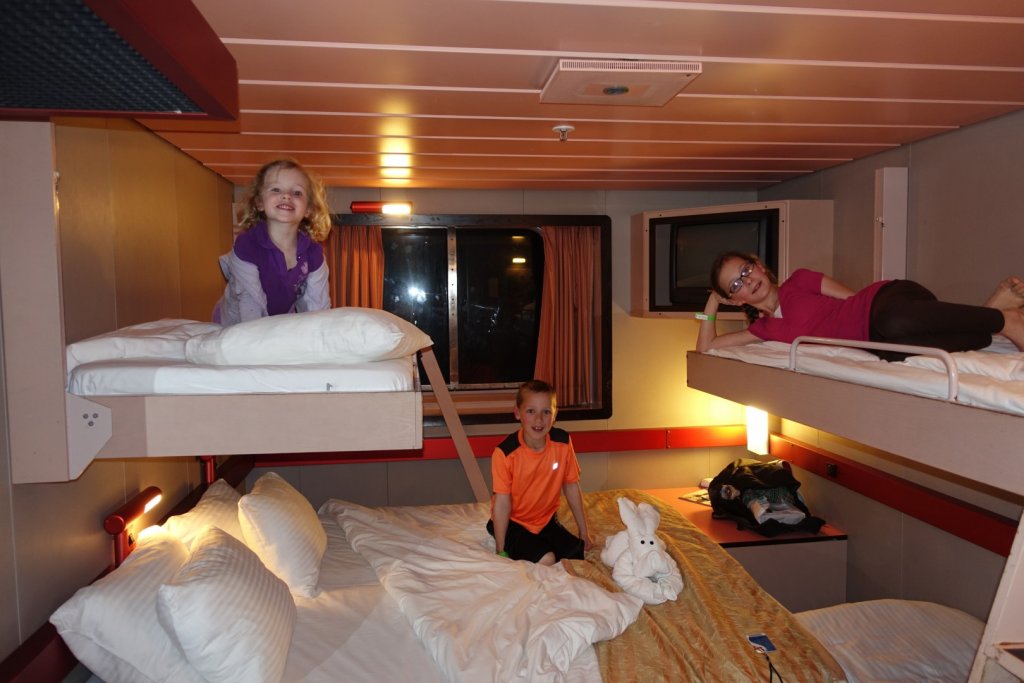 We didn't get seasick until the seas got pretty choppy on our way back to New Orleans. We didn't have anything to compare it to, but other passengers told us it was the worst seas they had experienced, so we don't think our experience was typical, just some bad luck weather. Most of us endured some queasiness and/or dizziness, but we were still able to enjoy ourselves and the ship's activities on the way home.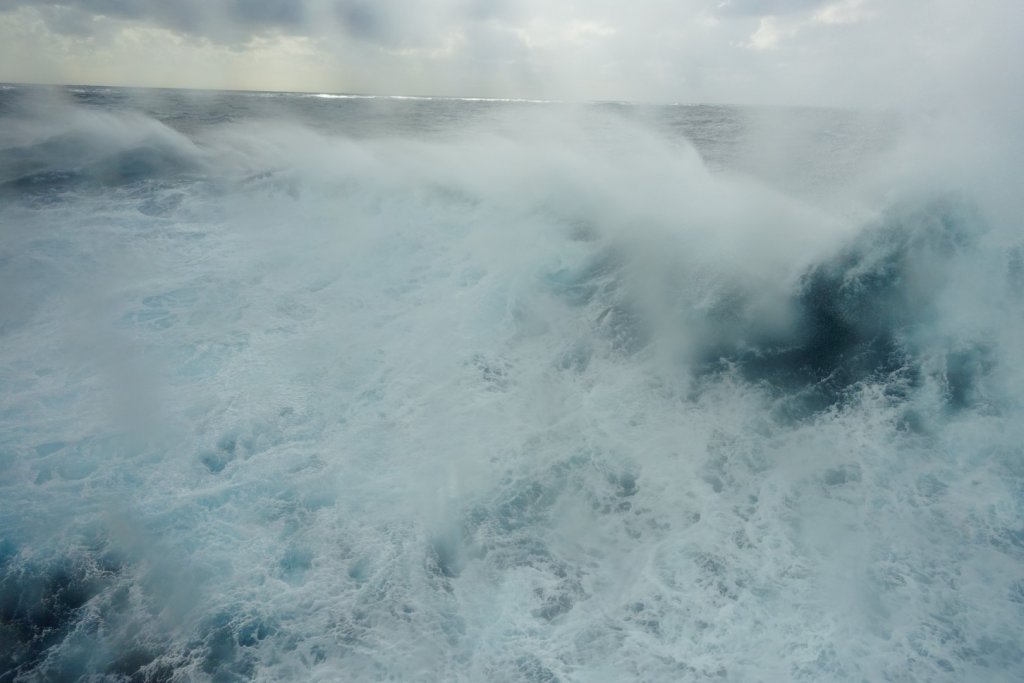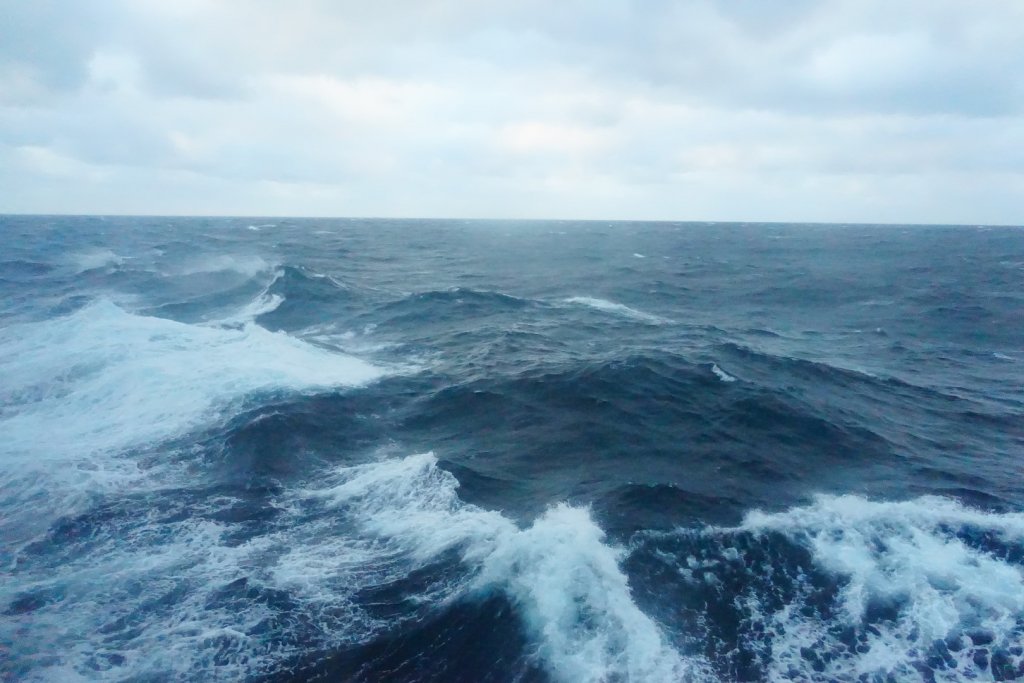 Port 1: Progreso, Mexico
At this port we took the ship's offered excursion to Uxmal to see the Mayan ruins there. Uxmal was over an hour from the port in Progreso so we decided we didn't want to worry about getting back to the ship on time with an independent company.
The trip was interesting especially for my husband and I. Our kids were sometimes more interested in the giant iguanas, butterflies, and grasshoppers than in the actual ruins, but they did enjoy the scenery and the experience of exploring the site.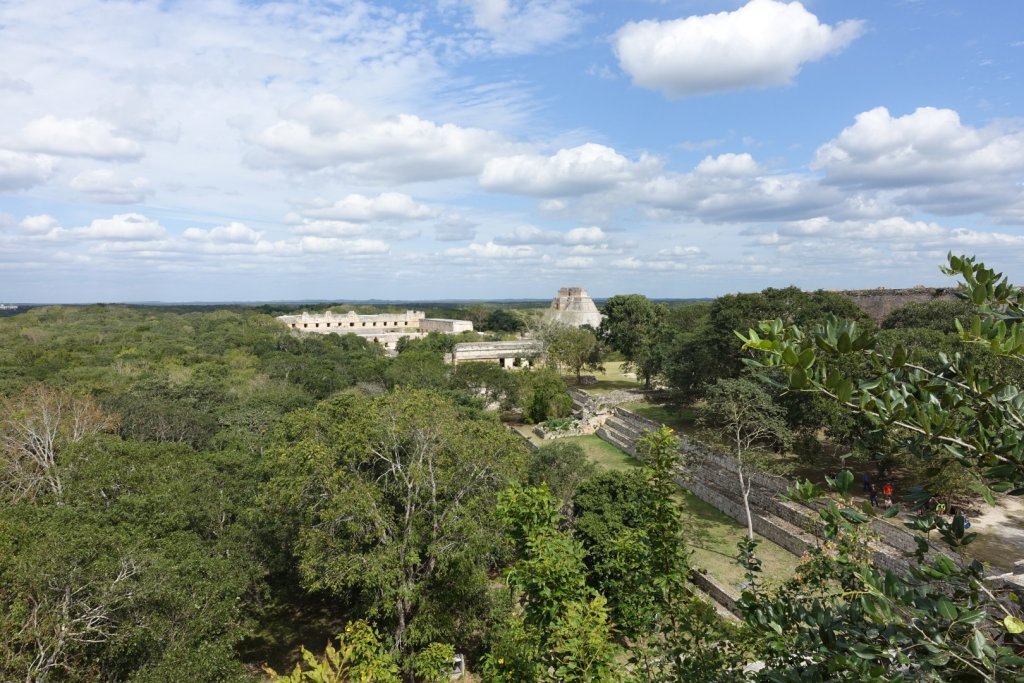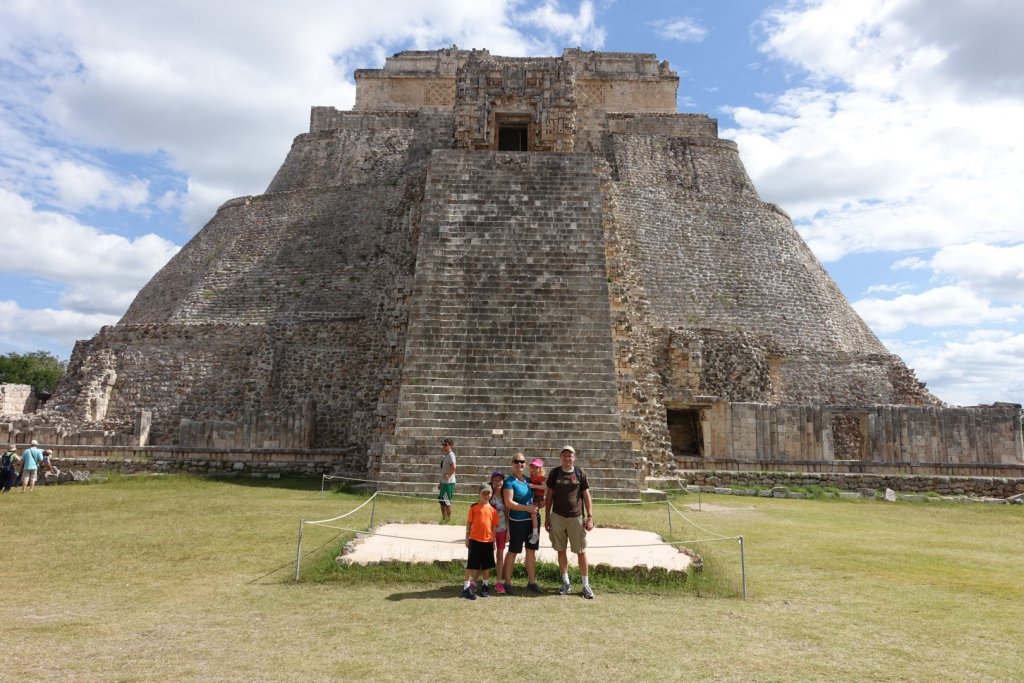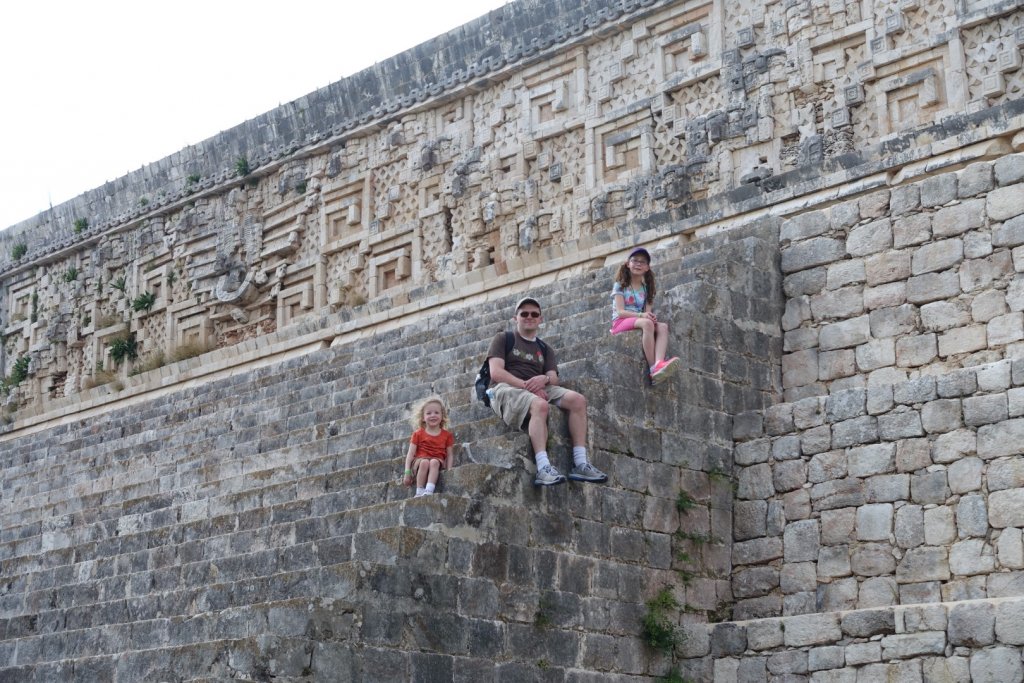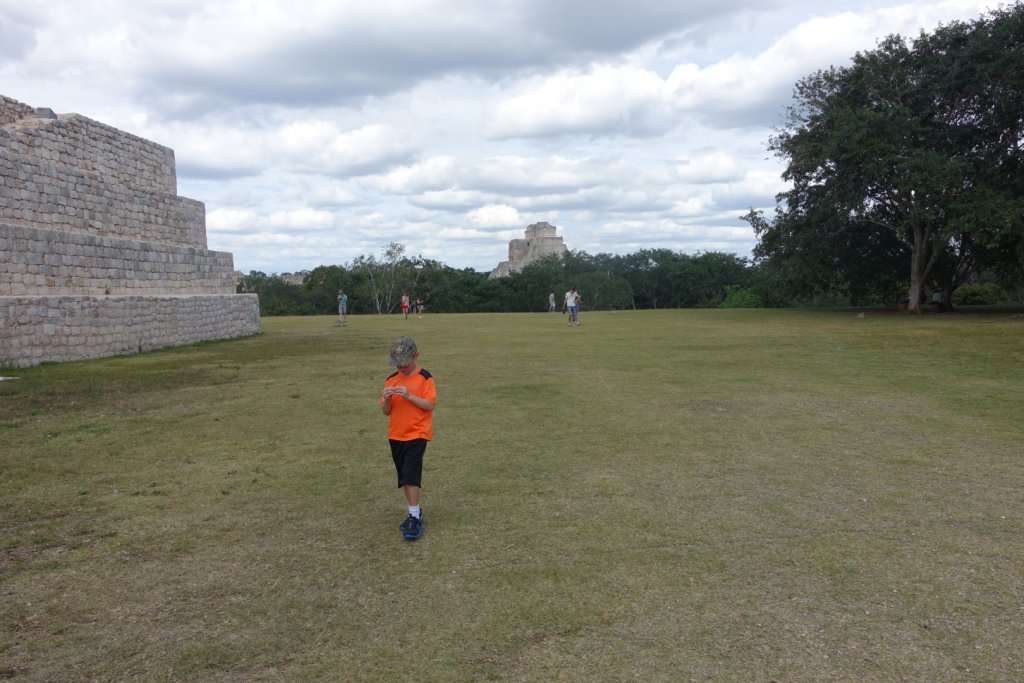 As part of the excursion we also stopped at an outdoor area for an authentic Mexican lunch after our morning at the ruins.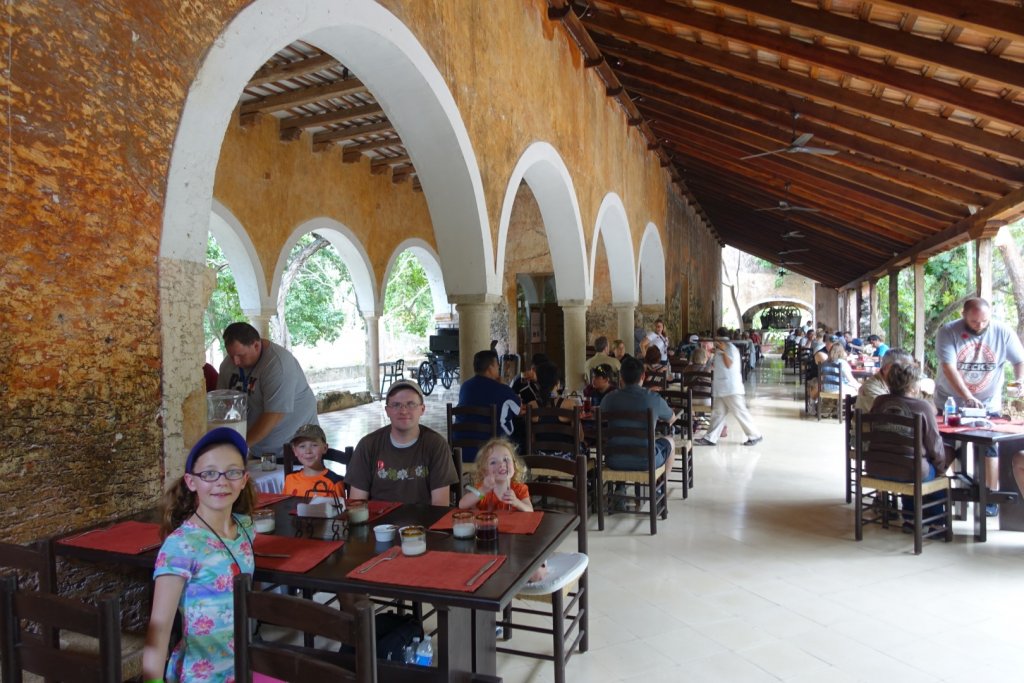 Port 2: Cozumel, Mexico
We loved our stop in Cozumel! We skipped the formal excursion this time and took a taxi to Chankanaab National Park just minutes away from the cruise port. We booked tickets ahead of time from the National Park's website instead of through our cruise and saved a lot of money that way.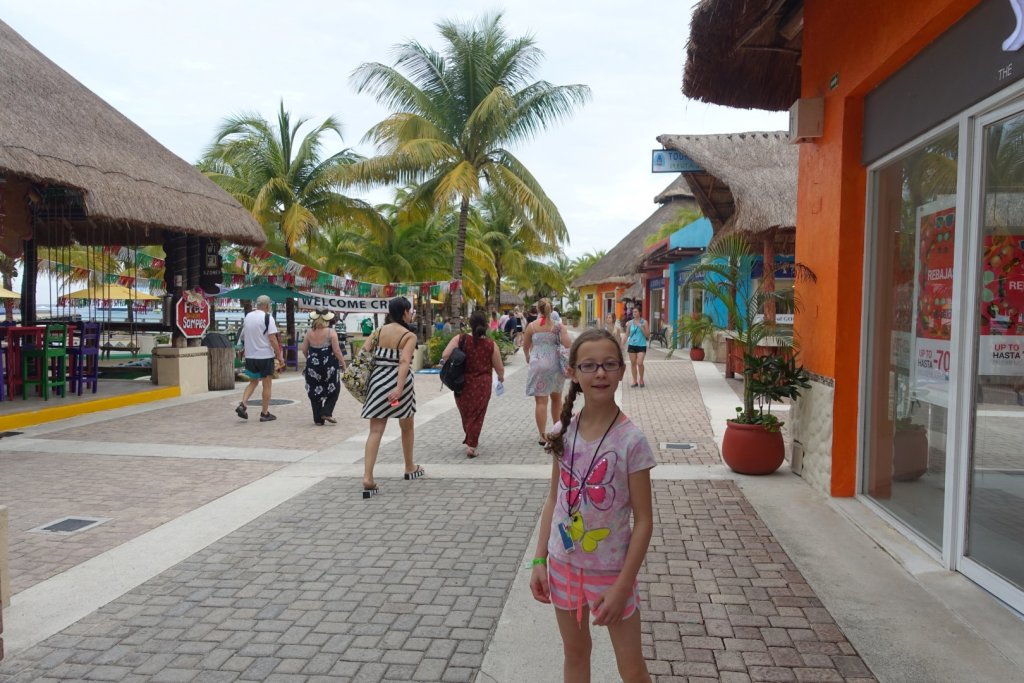 The highlight of Chankanaab was swimming with dolphins. It was surprisingly affordable and such an amazing experience. We also loved the sea lion show, snorkeling, holding parrots, and playing in the sand.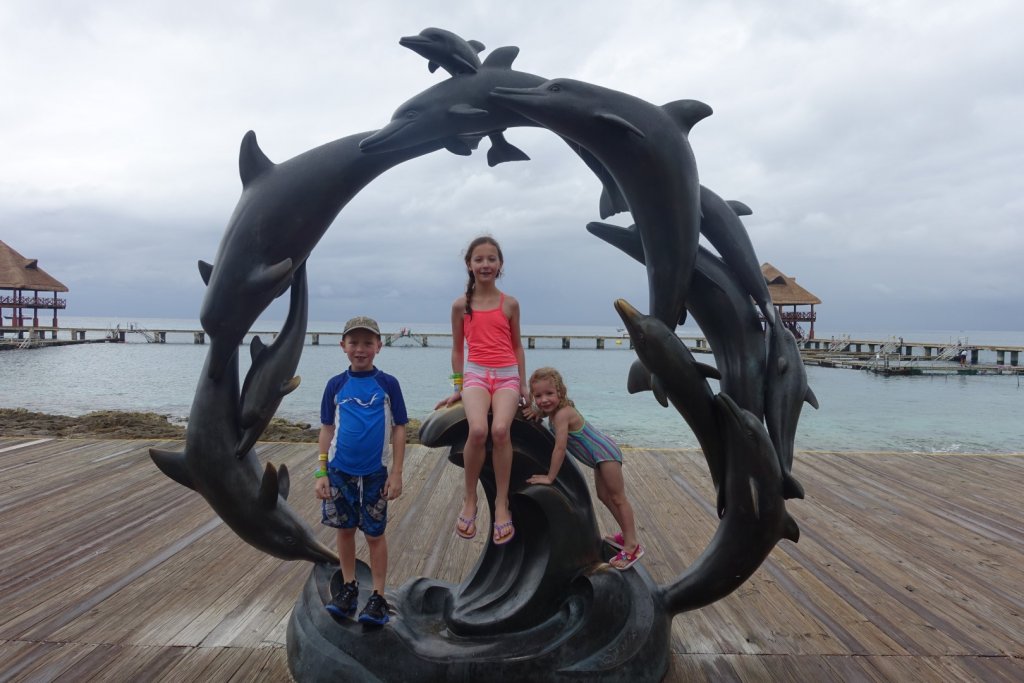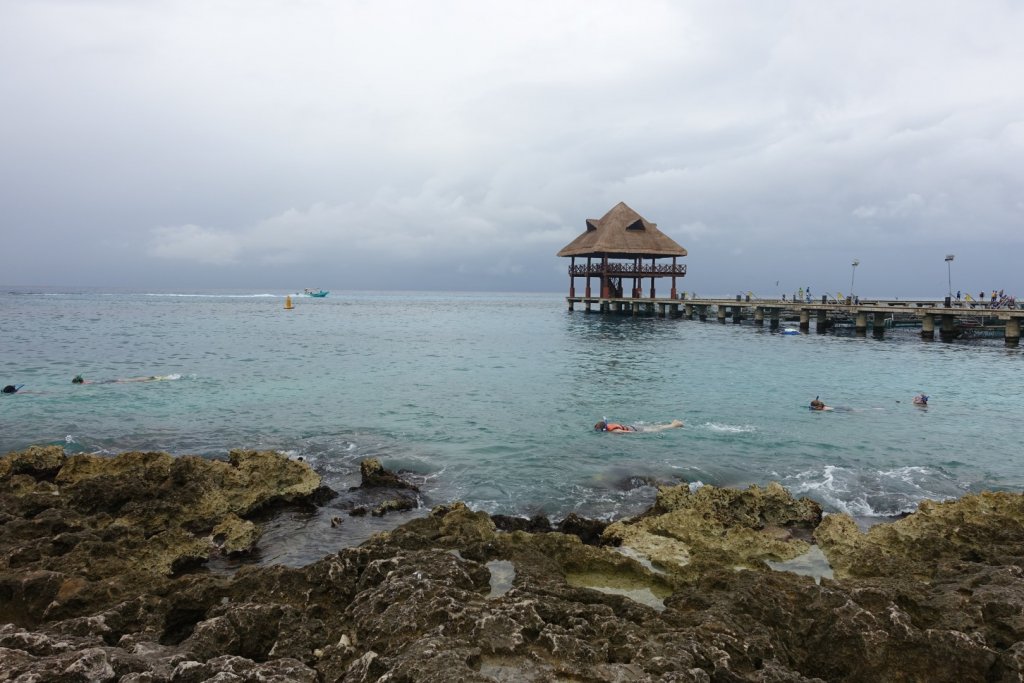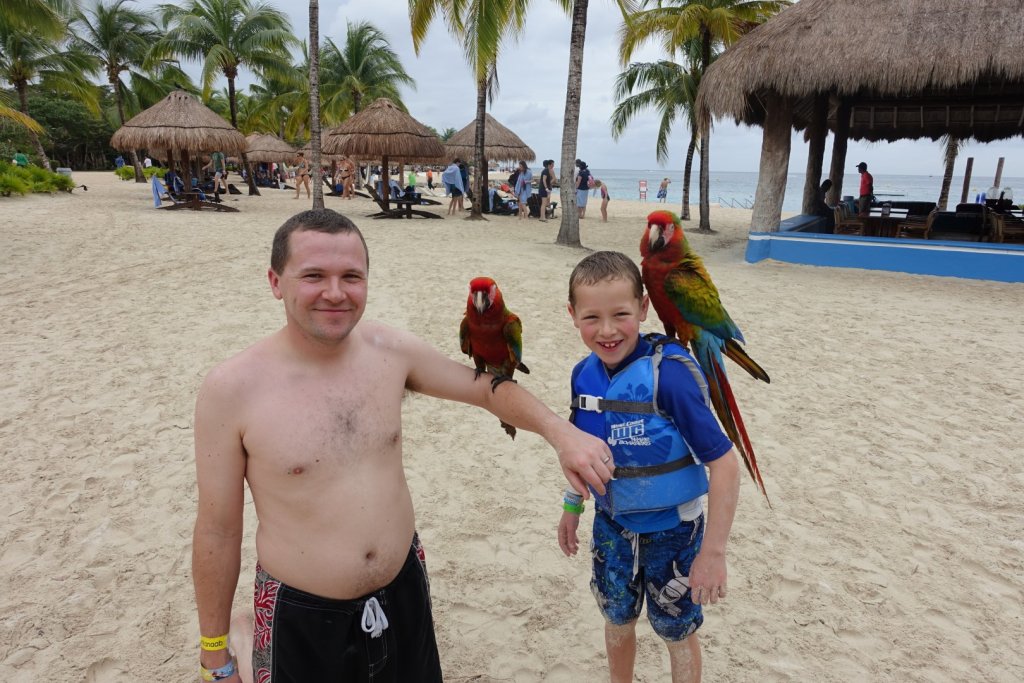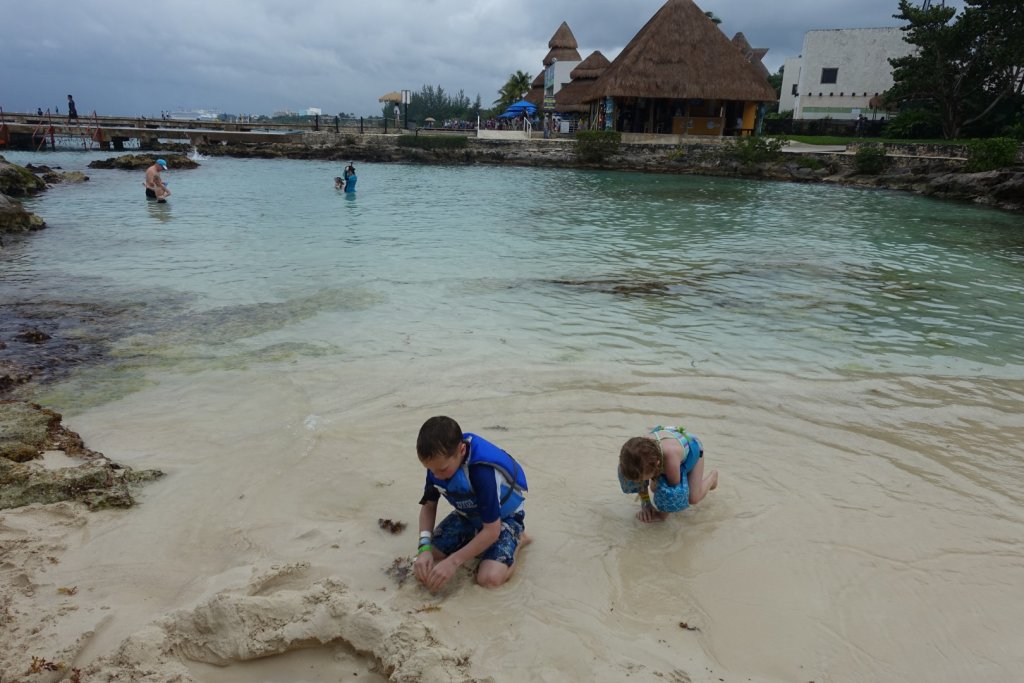 General Cruise Tips
We had such a hard time picturing what a cruise would be like before this trip with our family. That's actually one of the things that prompted us to start this website! So here are some tips to help you if you are getting ready for a cruise:
Excursions
For cruise ports, we recommend looking at Trip Advisor to help you get an idea of what you want to do in each destination. If your planned activity is close to the cruise port, you can save a lot of money by skipping the formal excursions and finding a taxi or public bus from the port to take you where you want to go.
This is a great way to interact with the locals and get a taste of real life there. It's also really nice to have the the flexibility to do what you want in each destination and be on your own timetable.
What to Bring Along
We highly recommend that you bring an air freshener for your room. We saw this suggestion during our research before our trip and brought along my favorite scent, a Coconut Lemongrass spray. Not only did it help to keep our small room/bathroom fresh and inviting, but when we use it at home now it still reminds us of our awesome vacation that was over three years ago!
If you have a child in diapers, bring enough diapers for your whole trip! Most ships don't sell diapers on board, so you'll want to have what you need.
Also make sure to bring something for motion sickness in case you or someone you are traveling with gets seasick. My Sea-Bands really helped lessen my nausea, and the motion sickness pills we brought along helped my husband. The ship may have some medicines available to purchase, but there are no guarantees that they will have what you want so it's better to be prepared!
If everyone in your group has a cell phone, your ship may offer ship WiFi that allows you to text members of your party while on board so you can keep in touch from different parts of the ship. But if you have kids without a cell phone that you will allow to roam the ship without you, consider bringing along a pair of walkie talkies so you can stay in touch. Our kids loved having the freedom to explore the ship, and we loved that we could check in with them.
If there is any chance you may need feminine hygiene supplies, make sure to pack them and bring them with you. Many ships don't sell them, and your options in ports may be very limited.
On Carnival Cruises, and all the other cruise lines I researched, you won't need to pack any towels for your excursions since your ship will have beach towels for you to use.
Dining
We recommend that you request "Your Time Dining" if available so you can be flexible with your eating time. We really liked being able to eat whenever we wanted rather than being tied to a certain time each night.
Medical Care
Carnival Cruise lines have at least one doctor on board to provide medical care for a flat fee. There is also a limited pharmacy that may be able to fill prescriptions for basic medicines. Of course, if you know you will need a particular medication while on the ship, make sure to bring it with you since the pharmacy on board has limited stock on hand.
---
Staff members on a cruise ship provide some of the best customer service we have ever experienced, and they will do all that they can to take care of you. I still remember the name of the waiter on our first cruise because we liked him so much that we requested a table in his section for all of our meals. So don't worry too much about details, just relax and enjoy your trip, confident that you are in good hands!
Have you been on a cruise? What tips do you have to share with others who are planning one?
Note: This post contains Amazon.com affiliate links. This means that if you buy a product using a link on this page I earn a small commission on your purchase, at no additional cost to you. To give you the best information possible, I will only link to products that I personally use and love.