The great thing about cruising from Puerto Rico is its proximity to so many different islands. With only one full day at sea, we were able to see Puerto Rico and 5 other islands in just one week. Stopping at so many ports didn't exhaust our budget, either, because we didn't book a single excursion. Instead, we really enjoyed taking the local buses and taxis to the same places many excursions would go, but on our own timetable and for much less money.
---
This trip included our family plus my husband's brother and his family. We sailed on the Carnival Fascination. Cruising with cousins was a big bonus for our kids, and we all really enjoyed relaxing on the ship and exploring the islands together.
In our opinion, a cruise is a great vacation for a group because food is so easy, everyone has their own space but there are also lots of gathering areas, and it's pretty easy to coordinate group activities and/or solo time as desired.
If you want to read more about our other cruise experiences, check out these trip reports: our first Carnival Cruise to Mexico, a Royal Caribbean Cruise to the Bahamas, and our Yangtze River Cruise in China. For general cruise tips, see this post.
Transportation on the Islands
Not only does it save money to take local transportation, but taking the buses and taxis was a very memorable part of the trip. It was a fun way to meet locals and get a little feel for what life is like on each island.
Before the cruise we did a little research so at each stop we had a good idea of whether we wanted to take a taxi/shuttle or a city bus to our destination. If we wanted a taxi it was never hard to find; cruise ports are full of taxi drivers looking for customers.
If we wanted a bus, we would either find an information desk or just ask a local for directions to the nearest bus stop. Looking up bus routes ahead of time was helpful, but the local people were also willing to help when we needed assistance.
Remember, when planning your own transportation and excursions you always want to allow yourself lots of time to get back to the ship early. No one wants to be left behind at a port!
Itinerary
Day 1: Late evening departure from San Juan, Puerto Rico
Day 2: St. Thomas
Day 3: Day at Sea
Day 4: Barbados
Day 5: St. Lucia
Day 6: St. Kitts
Day 7: St. Maarten
Day 8: Early morning arrival back in San Juan, Puerto Rico
St. Thomas/St. John
We didn't actually stay on St. Thomas, but instead took a shuttle from the cruise port to the Red Hook Ferry, rode the ferry across to Cruz Bay on St. John, then took another shuttle to Cinnamon Bay Campground. It was very easy to find the shuttles and no reservations were needed for the ferry, but we did make sure to check the ferry schedule and plan ahead to get back to the ship earlier than needed.
It was well worth the effort it took to get there; Cinnamon Bay was one of the most beautiful beaches I've ever seen. The water was blue, the sand was warm and soft, and the day was about as perfect as you can get. We would love to go back and stay at the campground as a family some day!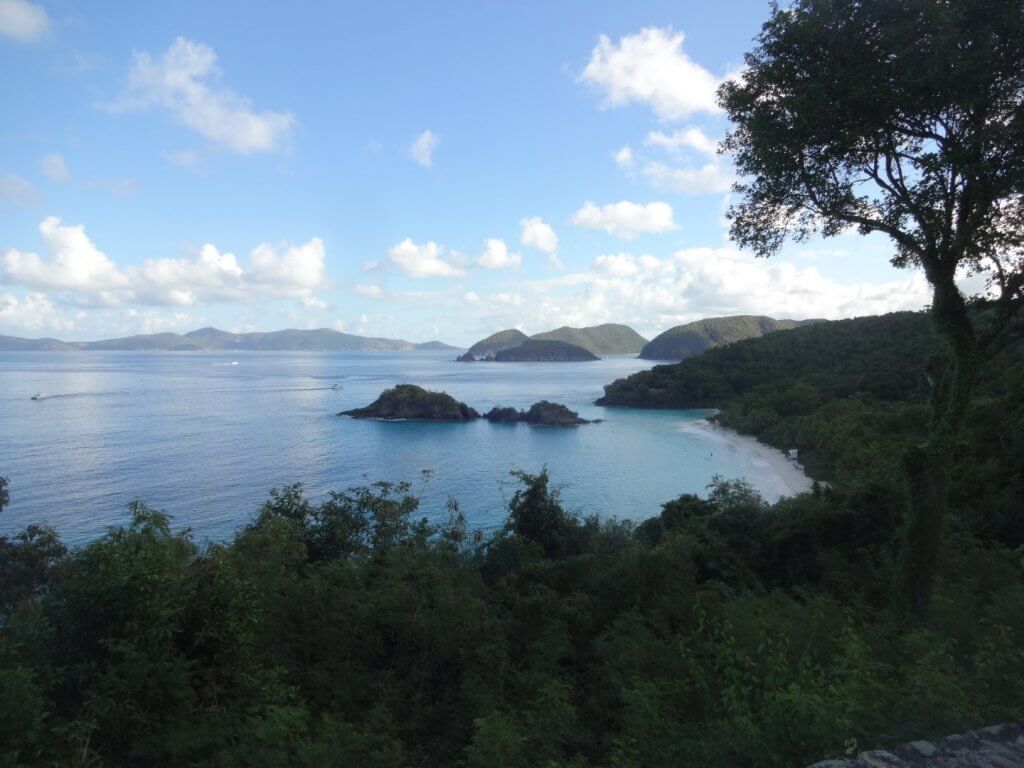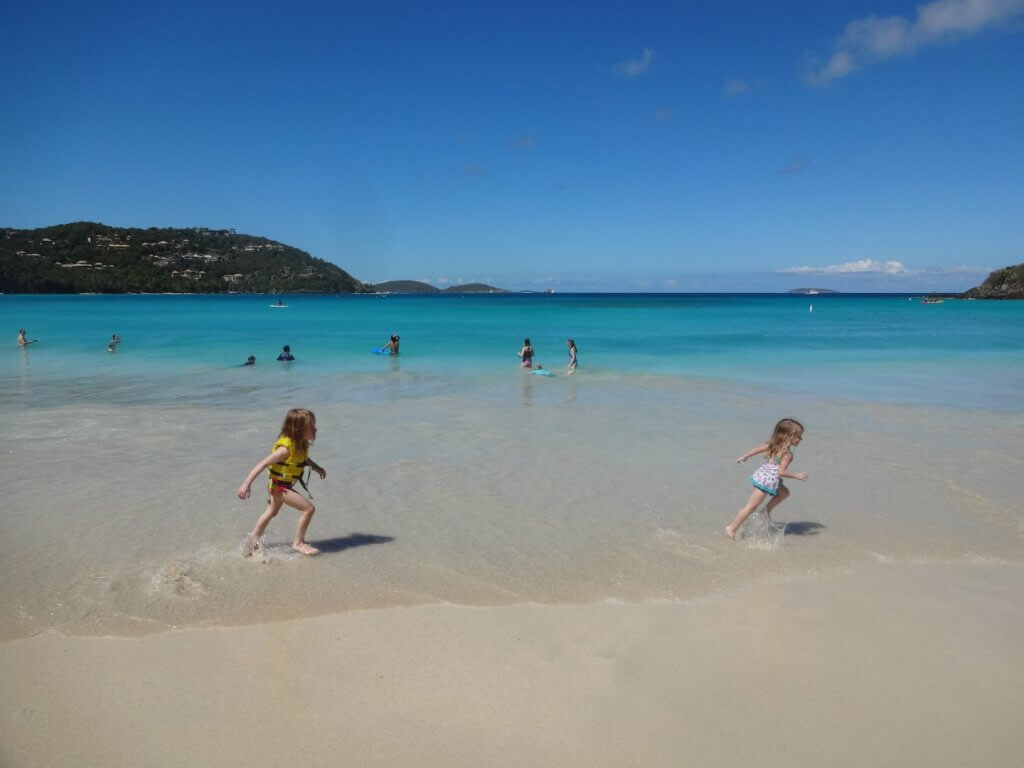 Day at Sea
During our one full day at sea we enjoyed mini-golf, the towel-folding lesson, and of course the plentiful food! Our other favorite pastimes were walking around and exploring the ship or relaxing on one of the ship's many decks, enjoying the fresh air and appreciating the ocean views. It was nice to enjoy a calm day toward the beginning of the cruise because we knew the rest of our trip would be full of the adventures we had planned on each island.
Even though this cruise only included one full day at sea, we still felt like we had plenty of time on the ship. We had a few hours most evenings back on the ship to play some mini golf or let the kids swim at the pool before a nice dinner at the restaurant or a trip to the buffet. And we always loved watching from the decks each evening while the ship left port and set out into the ocean toward our next destination.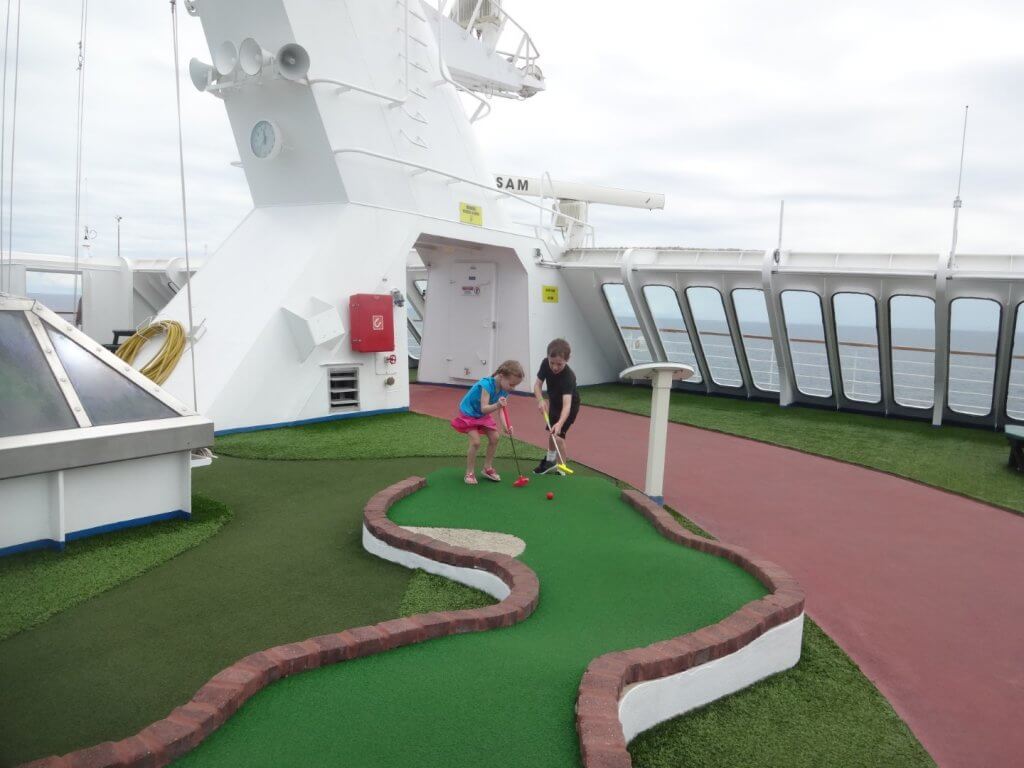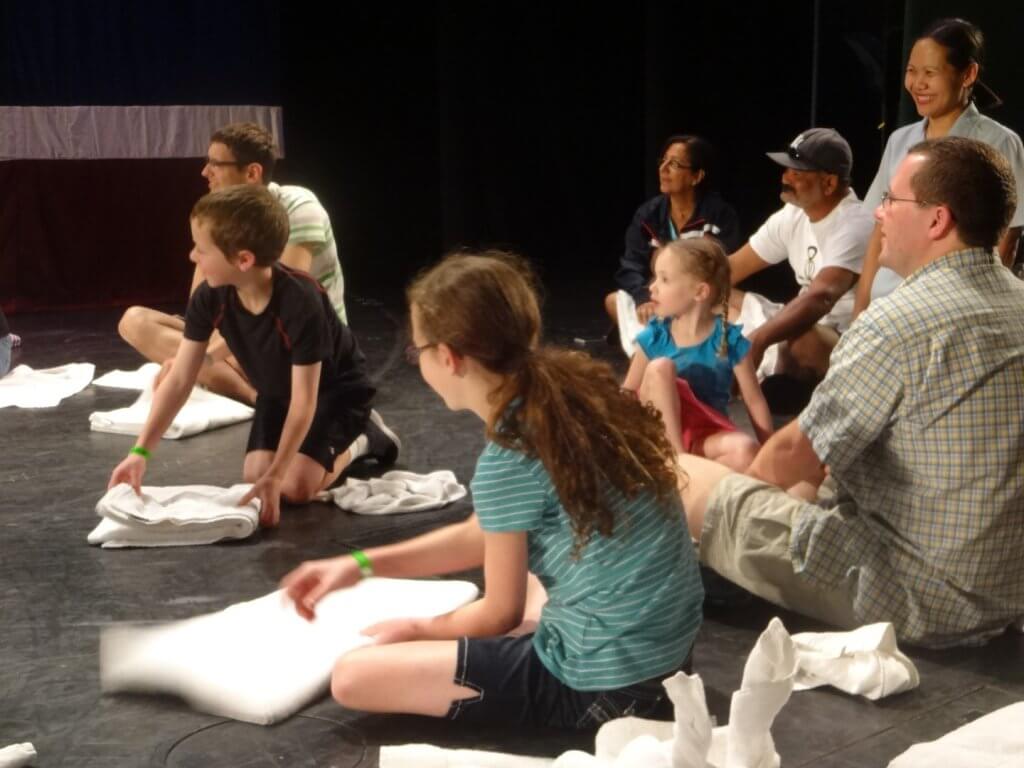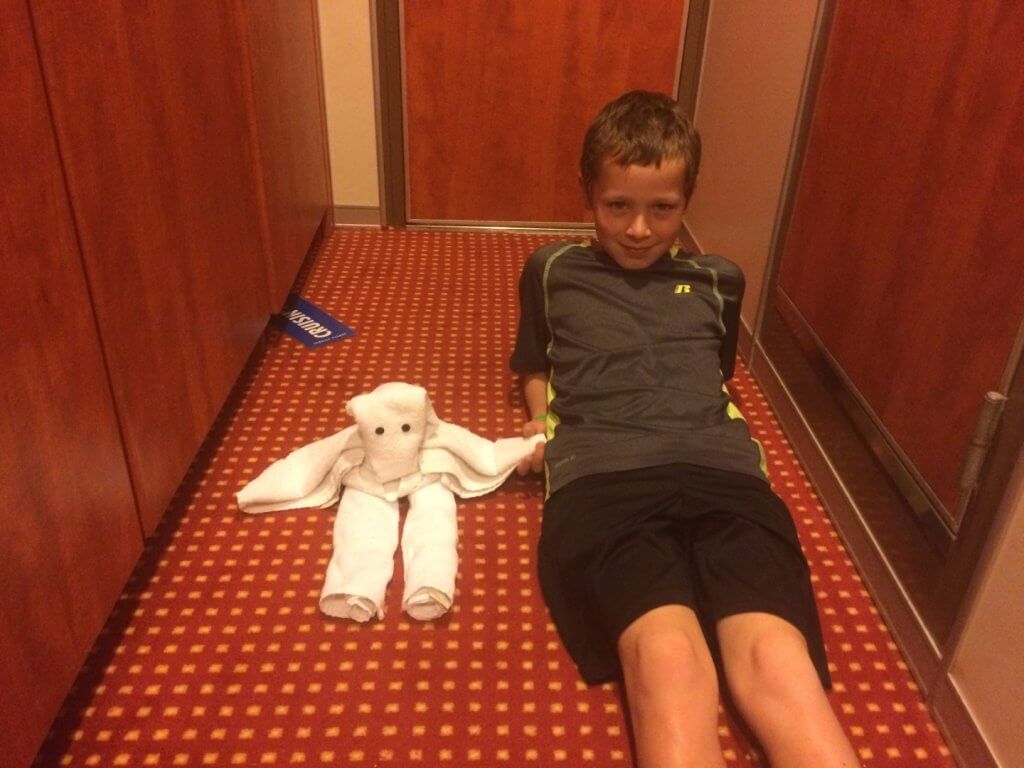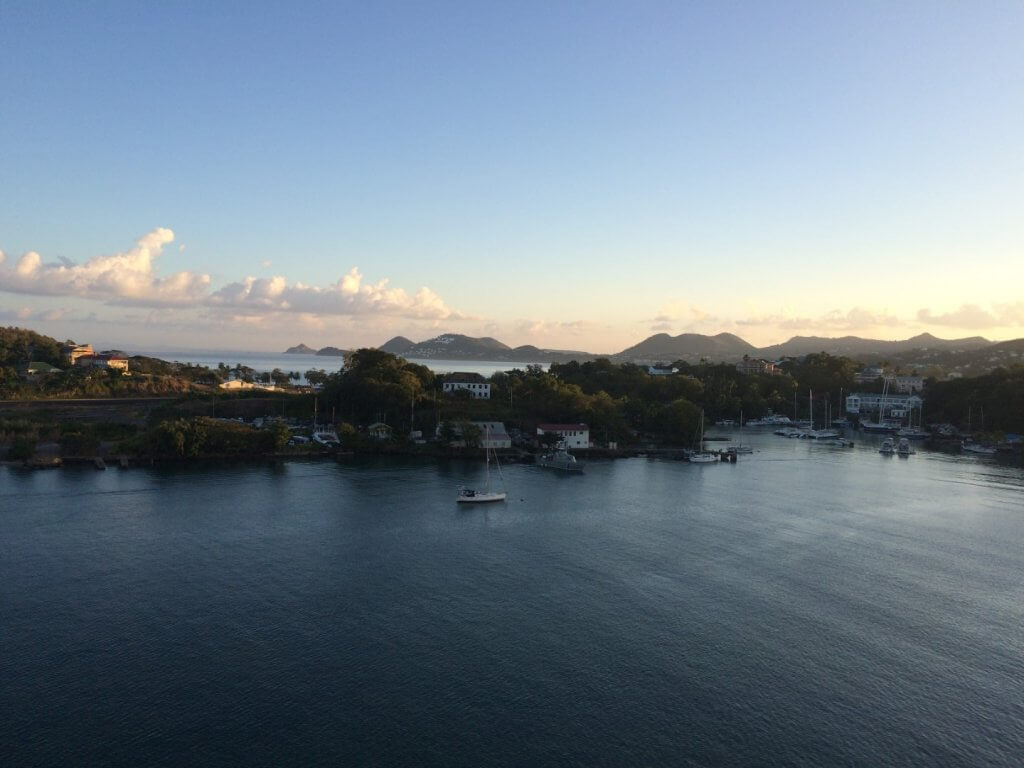 Barbados
In Barbados we took the local bus to Welchman Hall Gully and watched the monkeys swing down from the trees to get to the food that had been piled on a platform for them.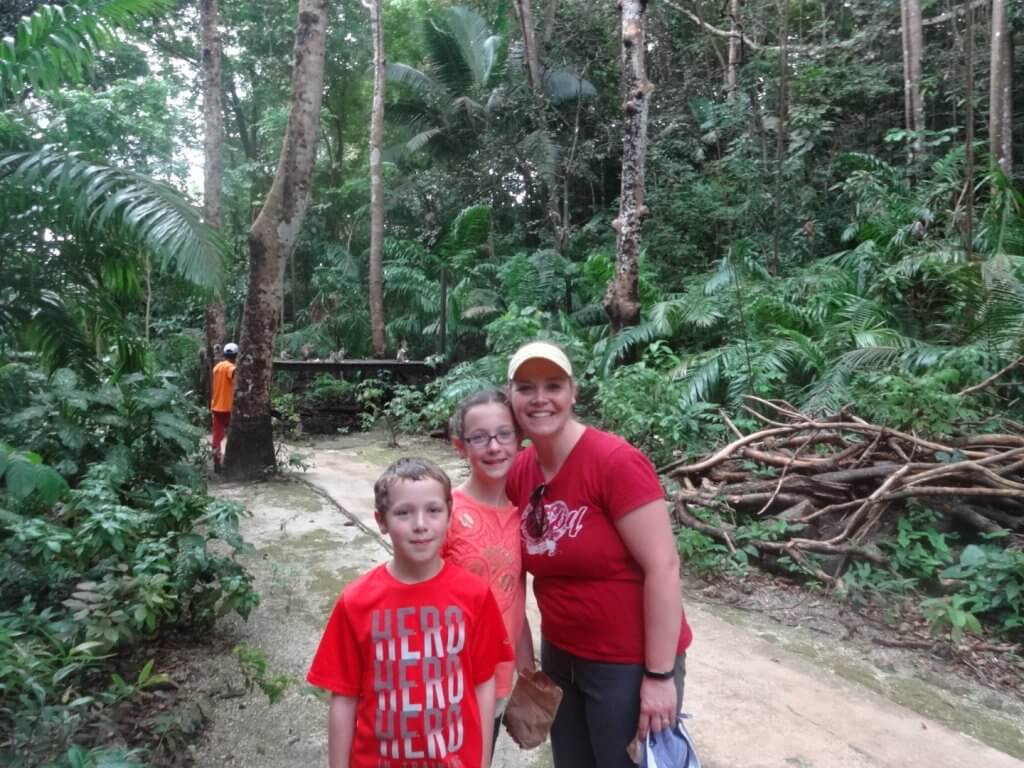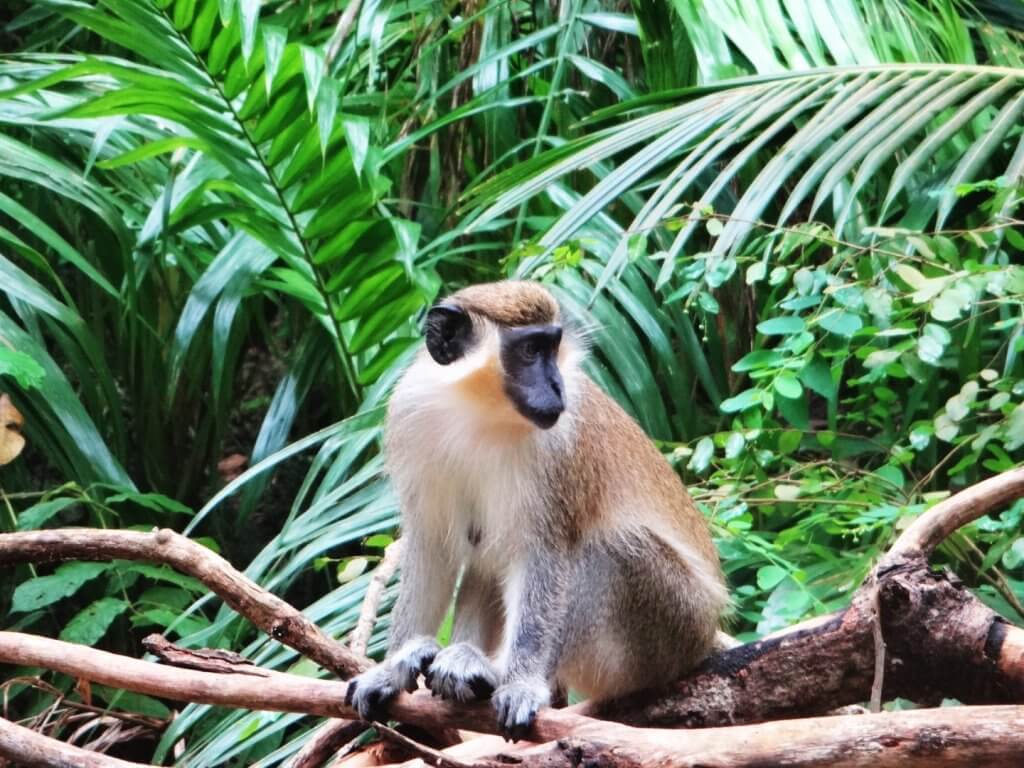 Then after walking around and exploring the gully some more we took the bus back to town. We enjoyed a walk through some shops in town to the South Coast Boardwalk and the beach, where we played for the rest of the day until we took a short taxi ride back to the cruise ship.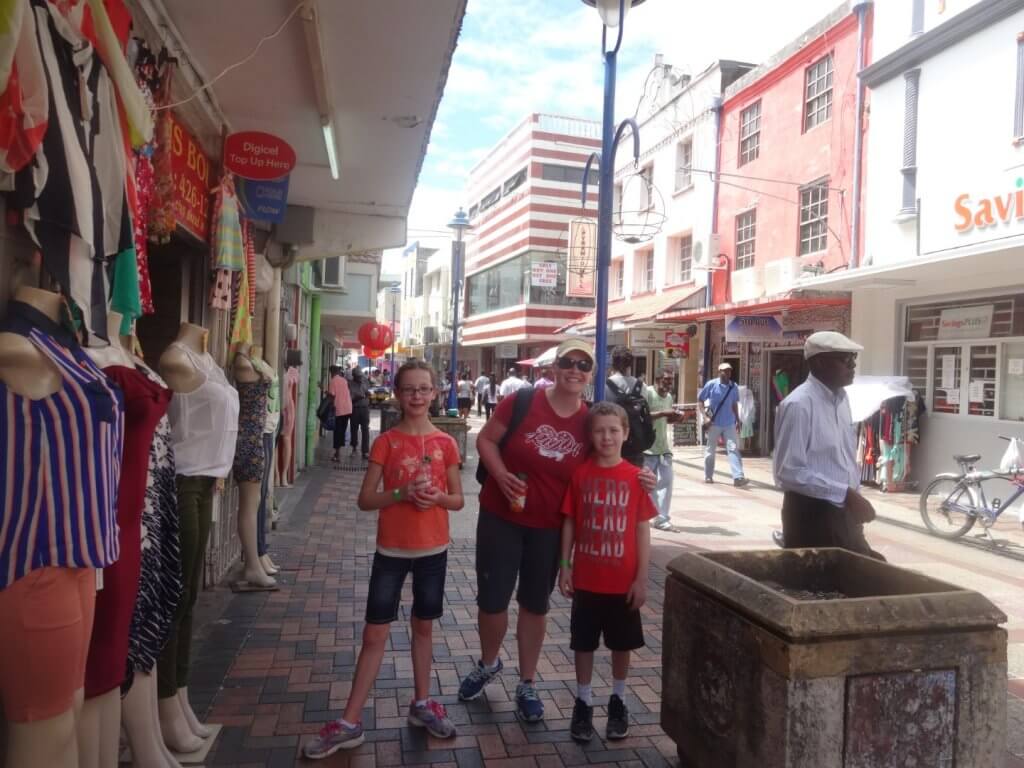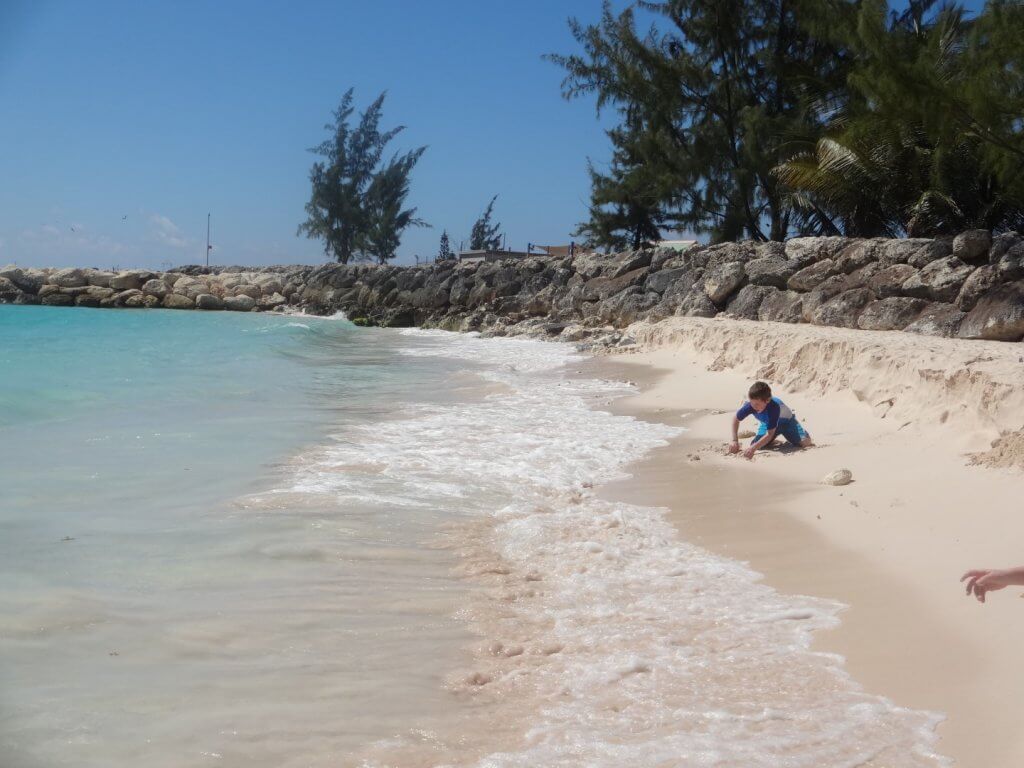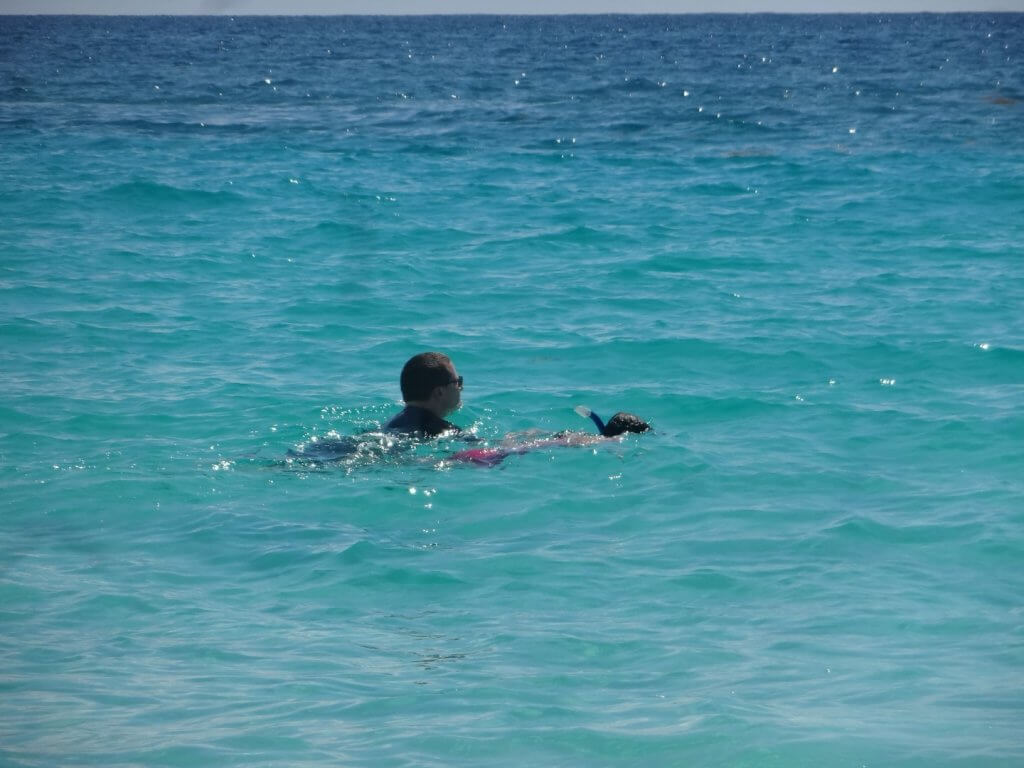 St. Lucia
On St. Lucia we took a taxi to Pigeon Island, walked up a small hill to the remains of Fort Rodney, and enjoyed the beautiful views from the top of the hill. Afterwards we cooled off at the beach before taking a taxi back to the ship.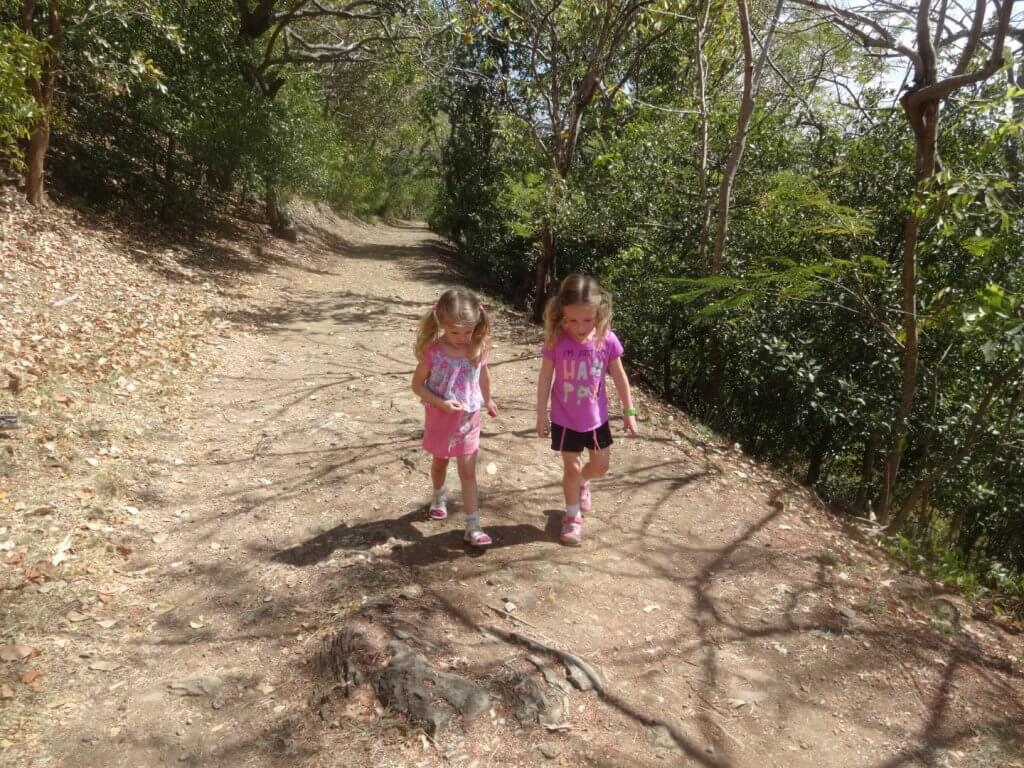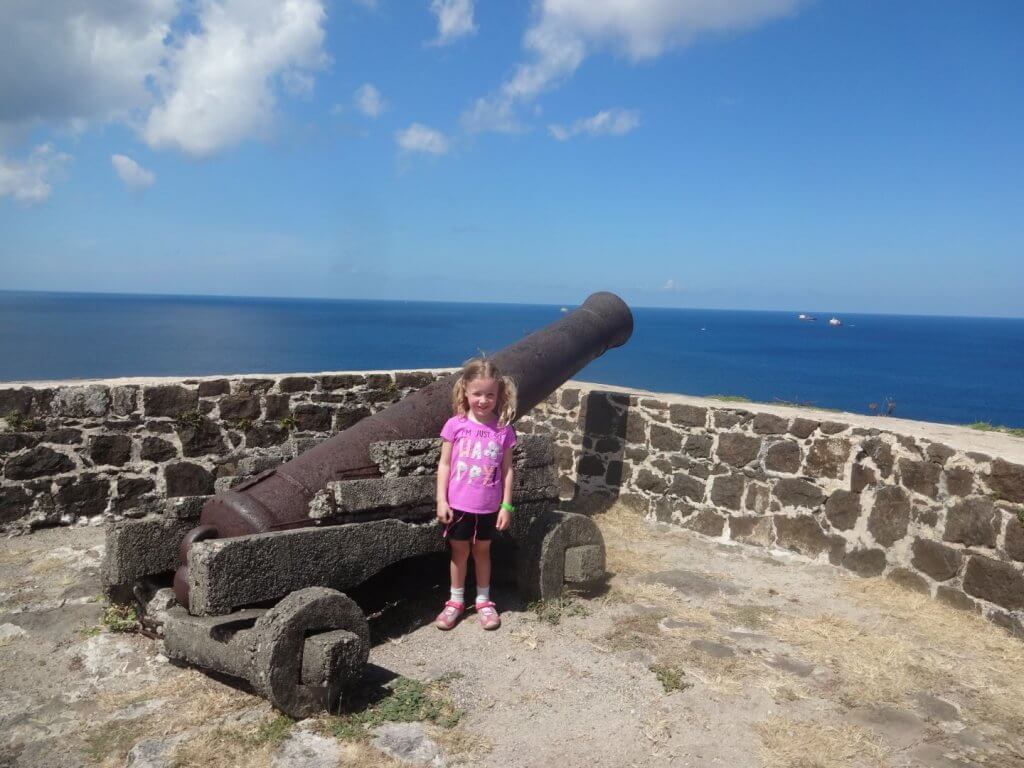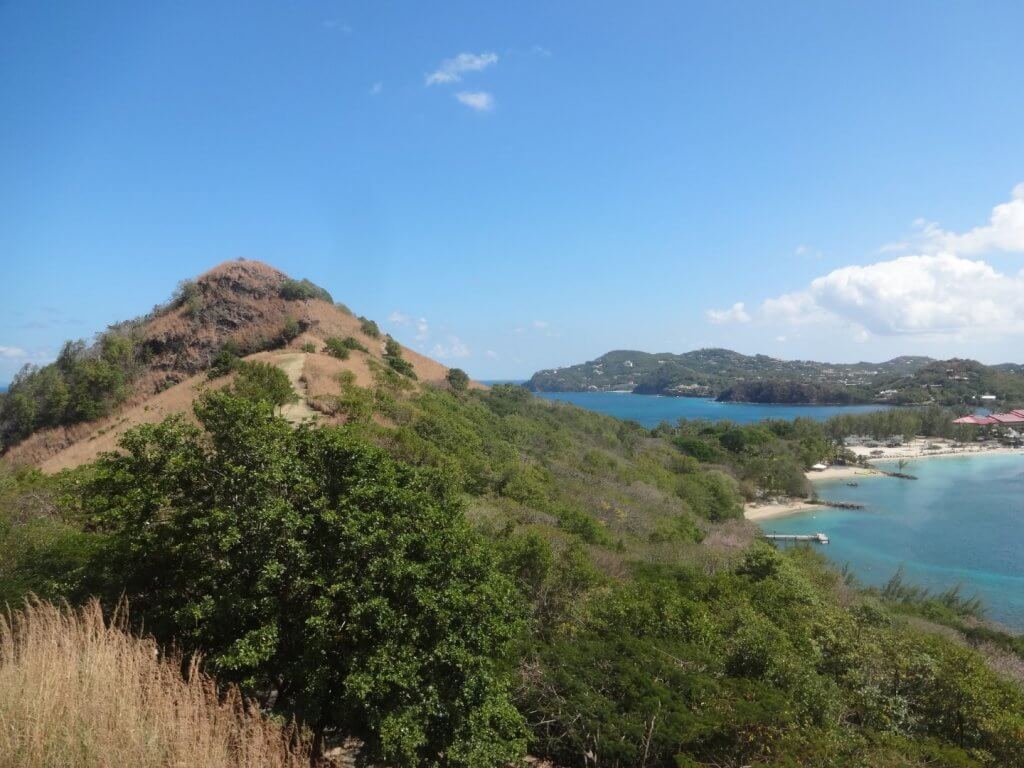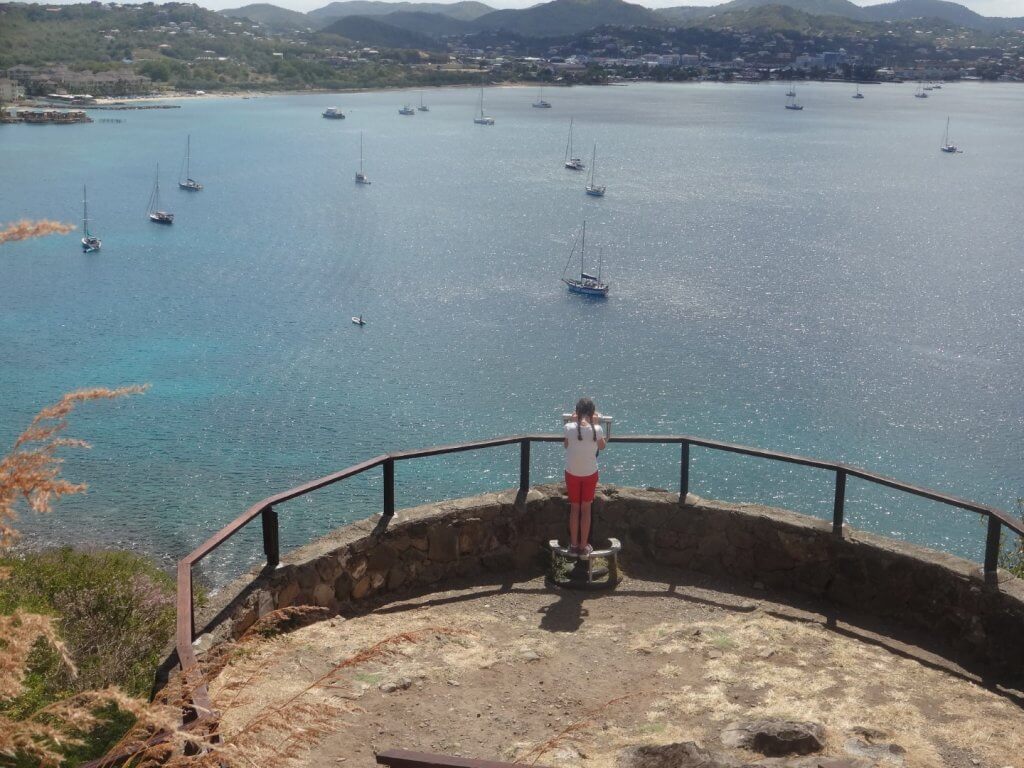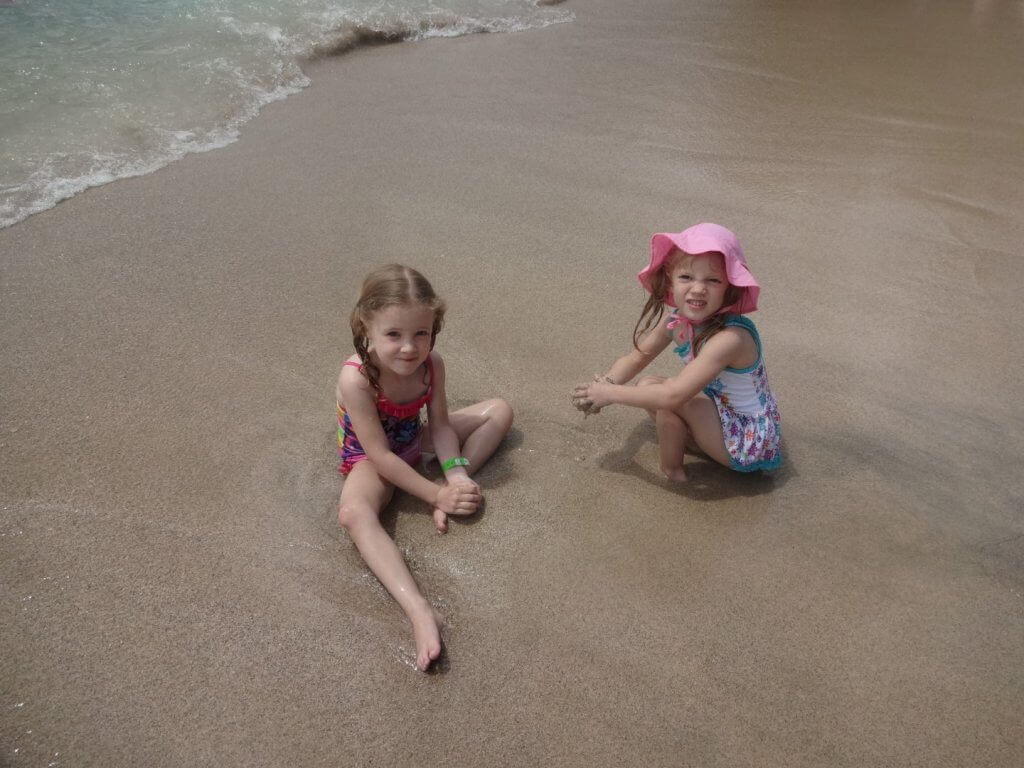 St. Kitts
In St. Kitts my family enjoyed holding some monkeys as soon as we got off the ship. It's a fun experience if you are willing to pay the attendant a few dollars. The monkeys were friendly and fun, not aggressive at all like the monkeys we held in Bali!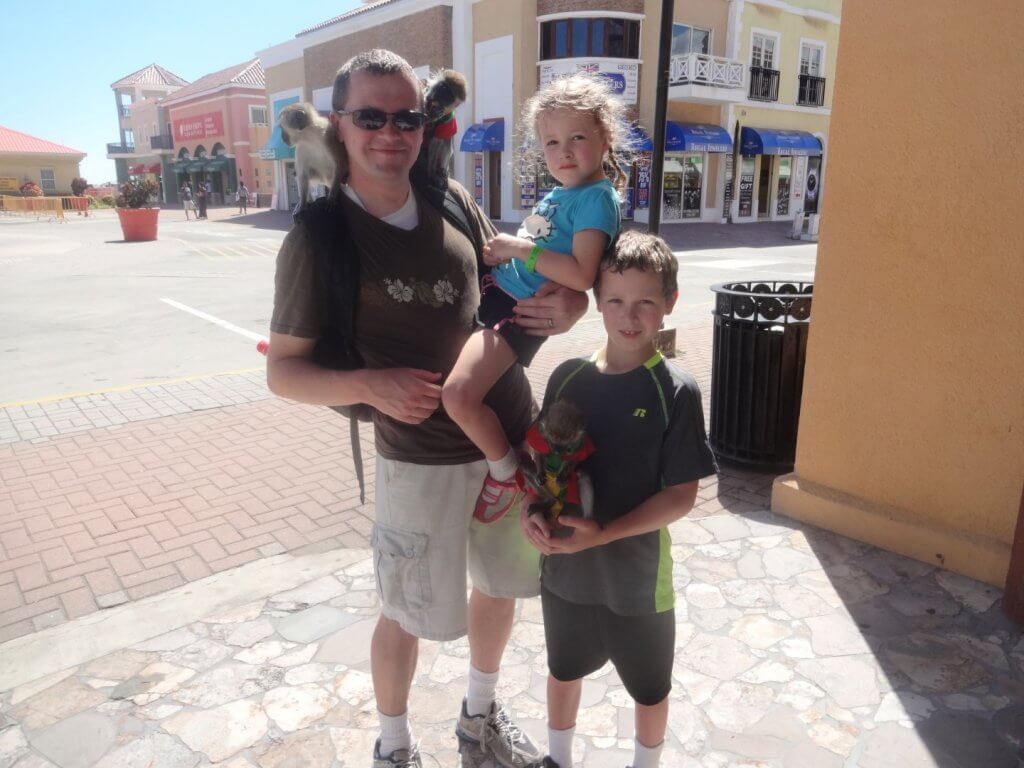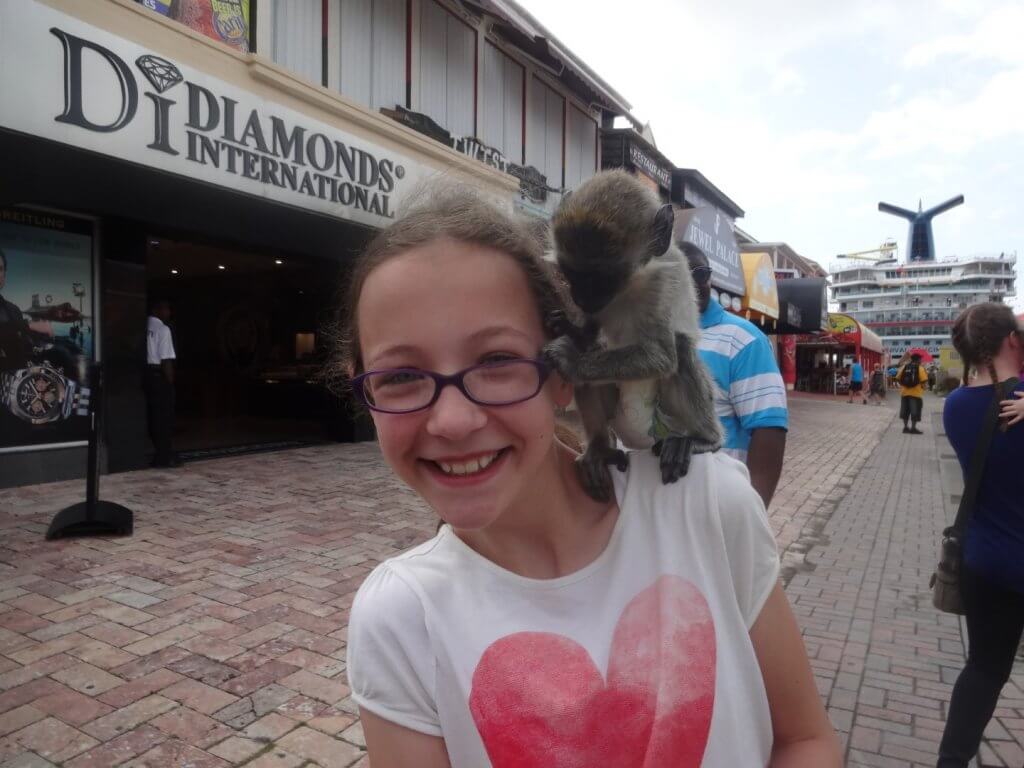 Then we chatted with some locals while riding the city bus to the base of Brimstone Hill Fortress. A more expensive taxi ride would have taken us all the way to the top, but we opted to save the money and walk up the hill to the fortress.
The walk was longer than we anticipated, and we were thirsty and hot by the end, but our kids were troopers and we were rewarded for our efforts when a group of wild monkeys came out from the trees and scattered across the road right in front of us. We likely would have missed them entirely if we'd taken a taxi since we didn't see any monkeys at the fortress.
It was a reminder that sometimes slowing down a little and acting more like a local is the best way to have memorable experiences.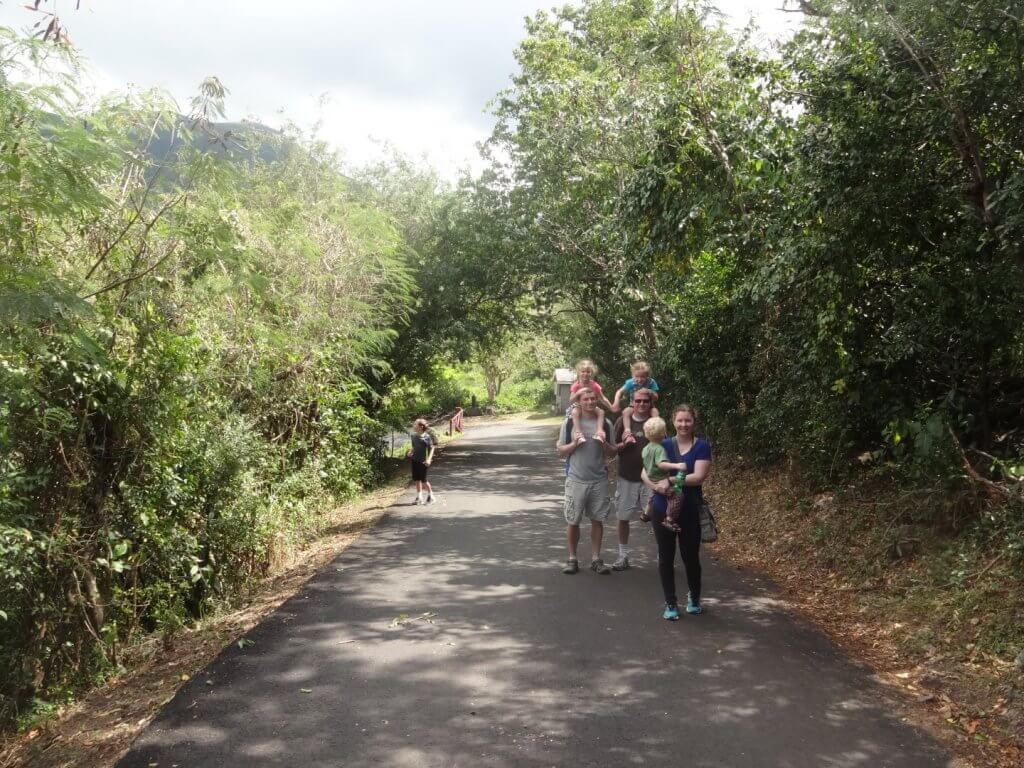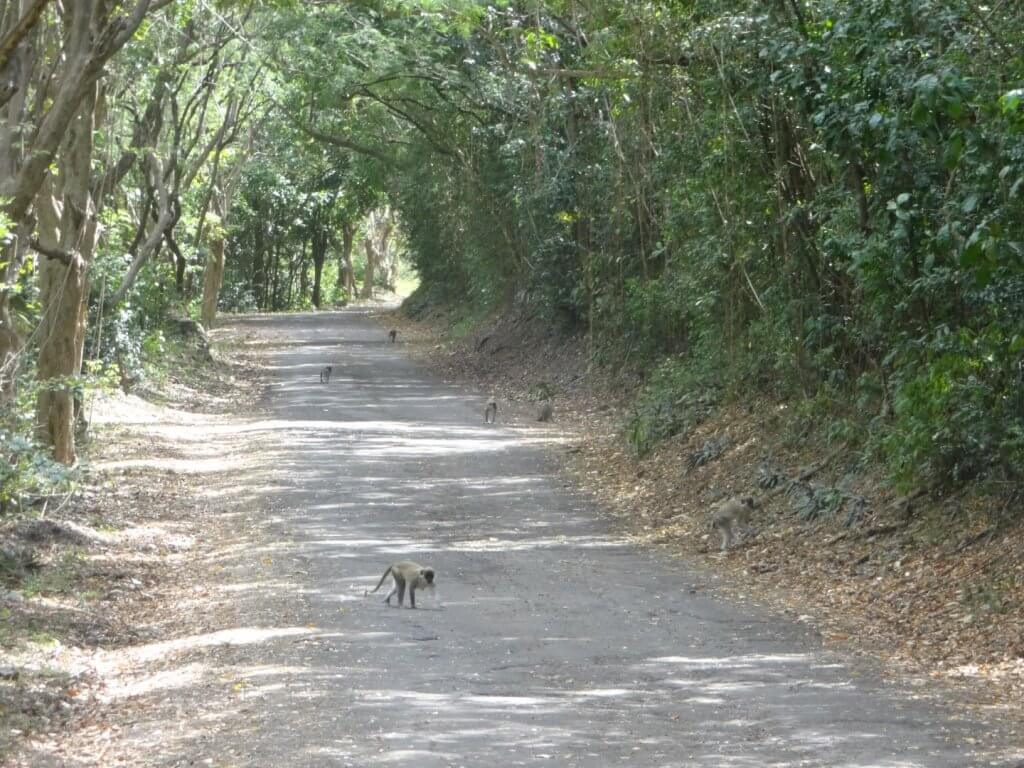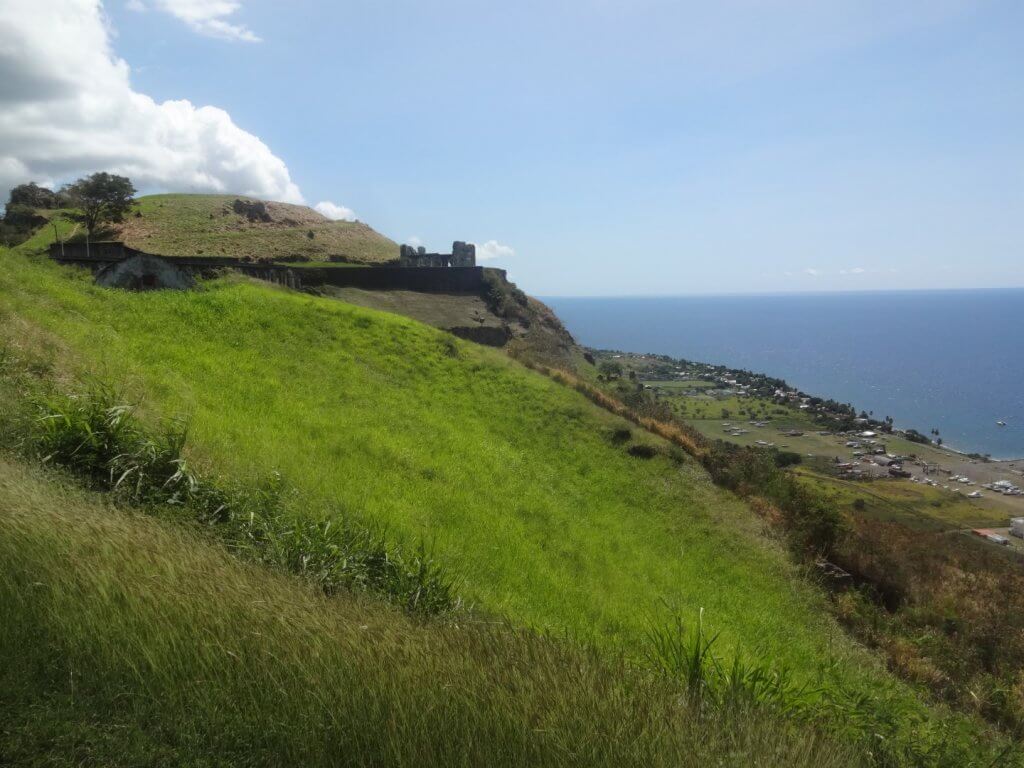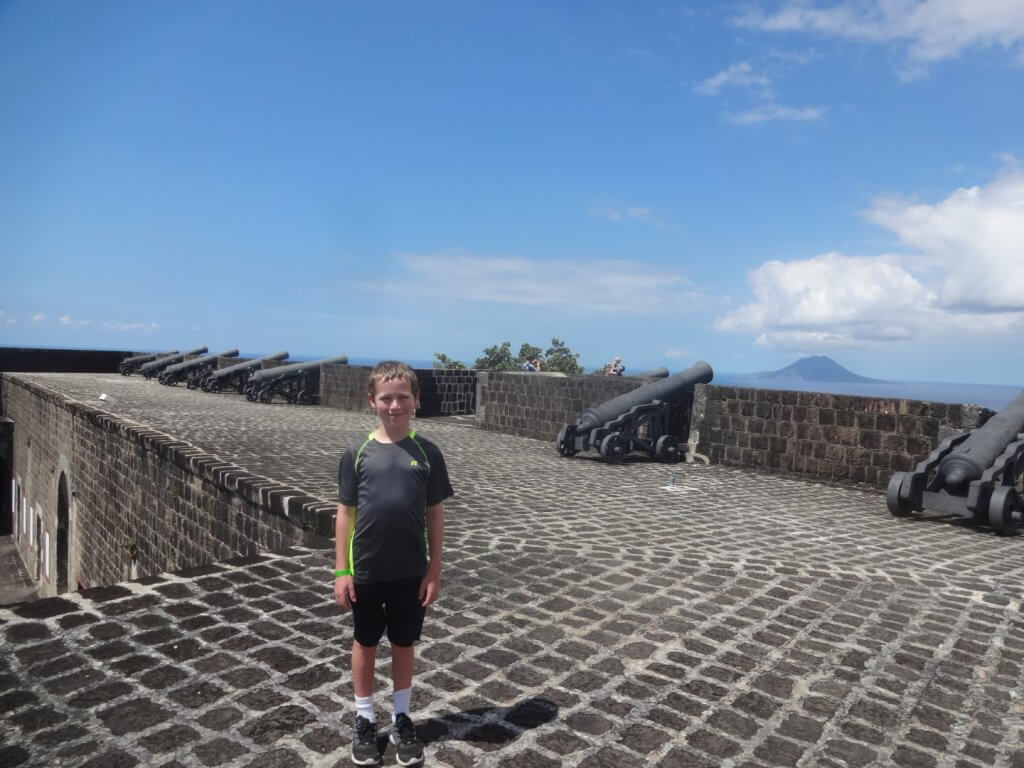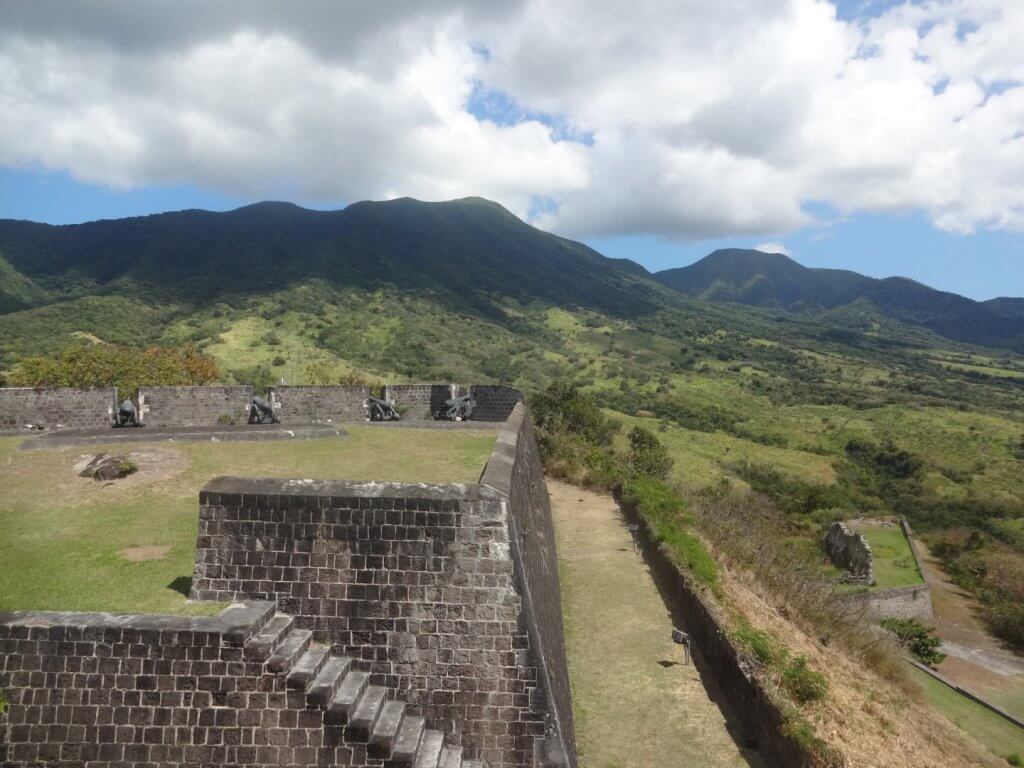 After exploring the fort we walked back down the road to the bus stop to catch a bus back to the cruise port.
St. Maarten
Our last port was in St. Maarten. We took a local bus to and from Maho beach and had a great time there. For the adults and older kids it was so much fun to wade in the water and watch the airplanes fly right over the beach just before landing.
With that said, the waves were too strong for the kids, and the airplanes were loud and a little scary for some of them. They did fine playing in the sand, but honestly it wasn't their favorite beach. So if you have young kids you will want to consider how you think your kids will handle it before planning a day here.
You also need to use common sense here and following posted warnings about not getting too close to the fence. The jet blast is real! And the beach slopes steeply into the water and there can be big waves. All of these combined makes for a pretty thrilling experience if you stay smart.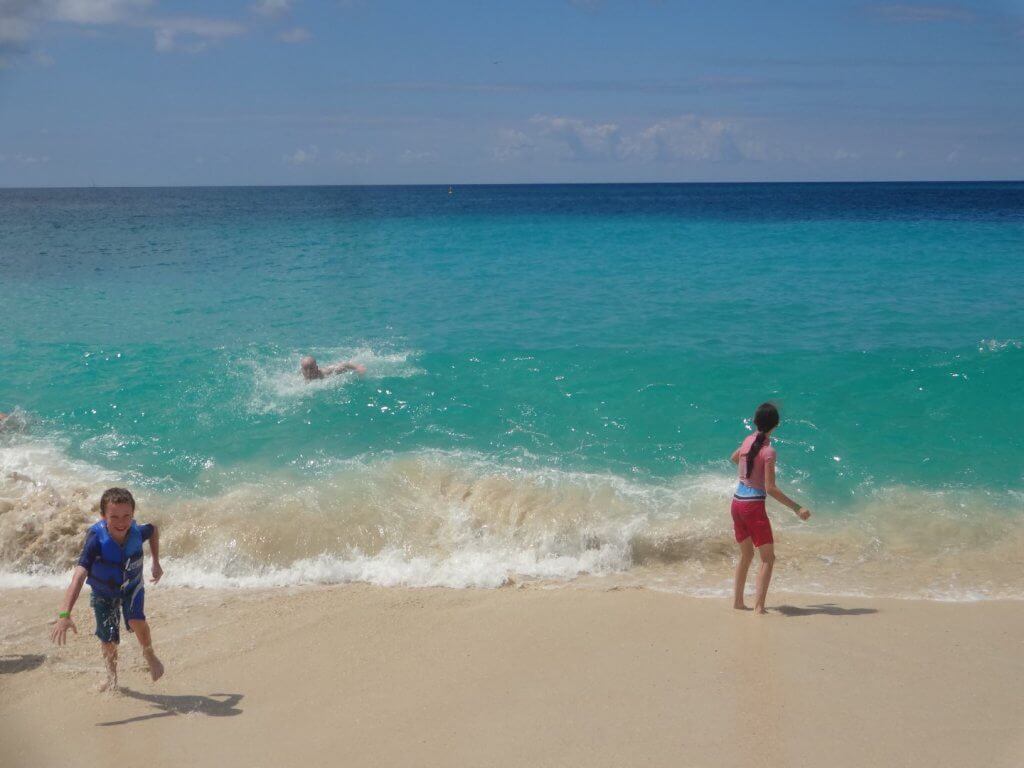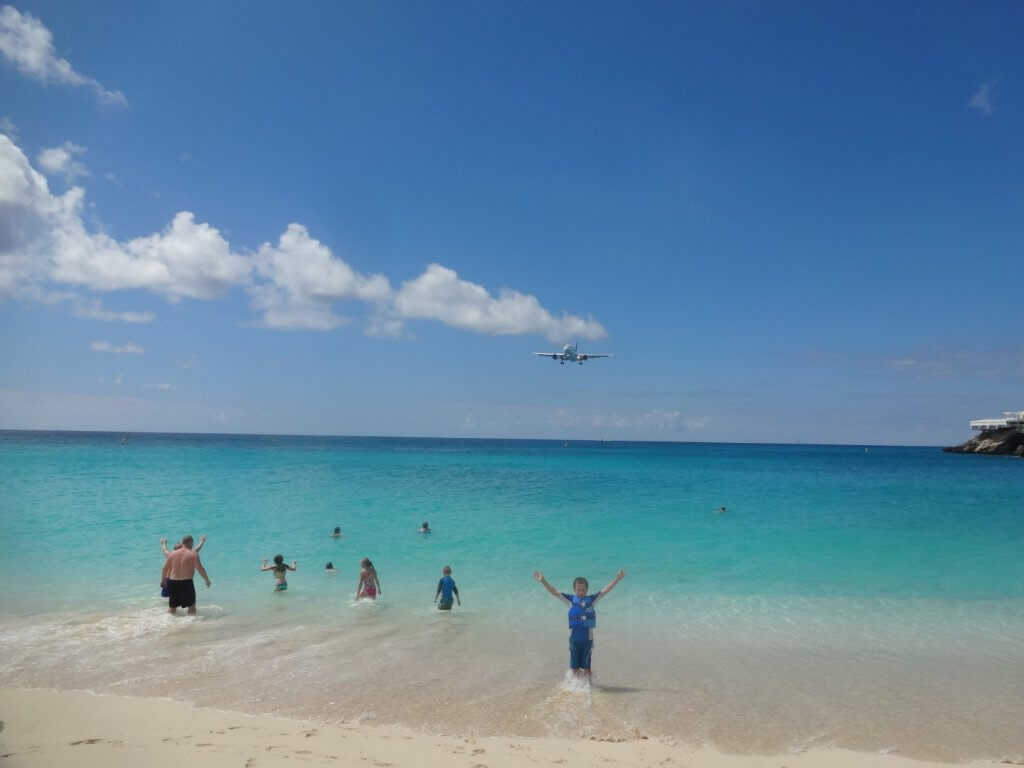 San Juan
Taxis from the cruise terminal to our hotel were really expensive, so we decided to walk a little ways then try to catch an Uber.
However, after we left the cruise terminal we had longer had WiFi access and our data wasn't working. My husband assured us that the walk wasn't too far, maybe a couple miles tops, so we decided to start walking and catch a taxi when one passed by. We figured taxis would be cheaper if we got away from the cruise port and surely we would pass a bunch, right?
Maybe it's because we were in more residential areas, but no taxis passed. So we kept walking.
We walked by a park with a variety of lizards and huge iguanas and stopped to watch them and let our kids run around. Then we continued on . . . and on . . . and on, dragging our luggage behind us.
My husband was following directions he had downloaded on his phone, and I still don't know what went wrong, but it was more than 5 miles and a couple hours later when we finally arrived at our hotel. We now joke about a "Puerto Rican Mile" whenever something takes a lot longer than we expected it to or when my husband assures the rest of us that we are "almost there!"
We recommend that you learn from our experience and arrange your ride before leaving the terminal, unless you want a nice walking tour of San Juan on the way to your destination.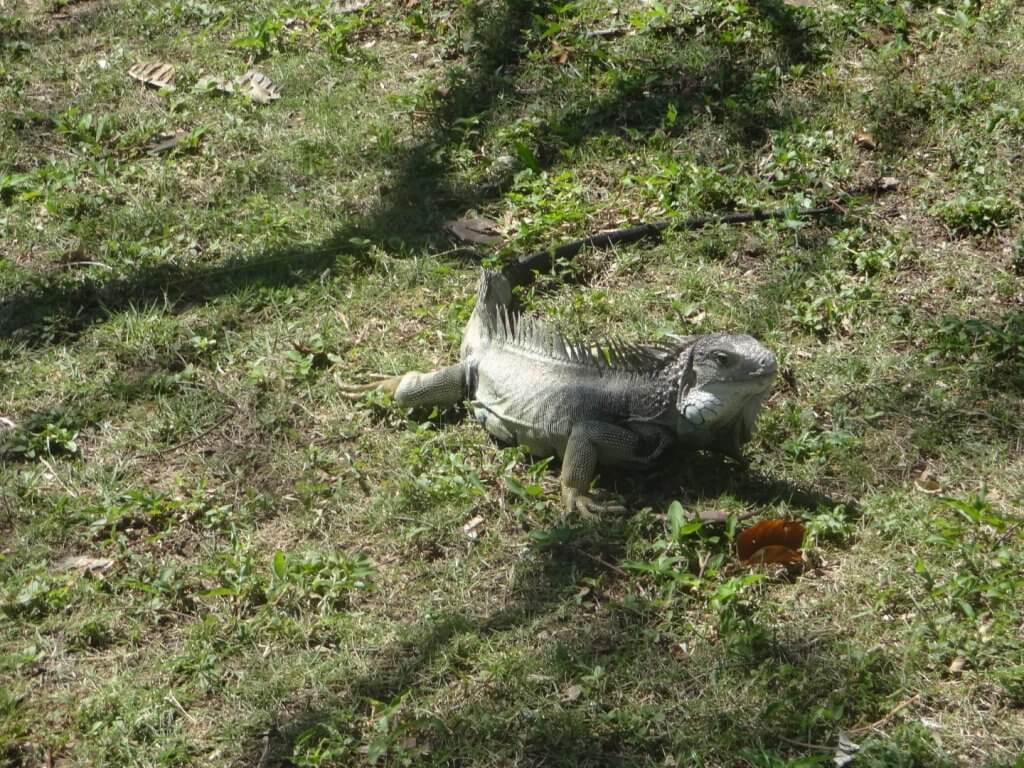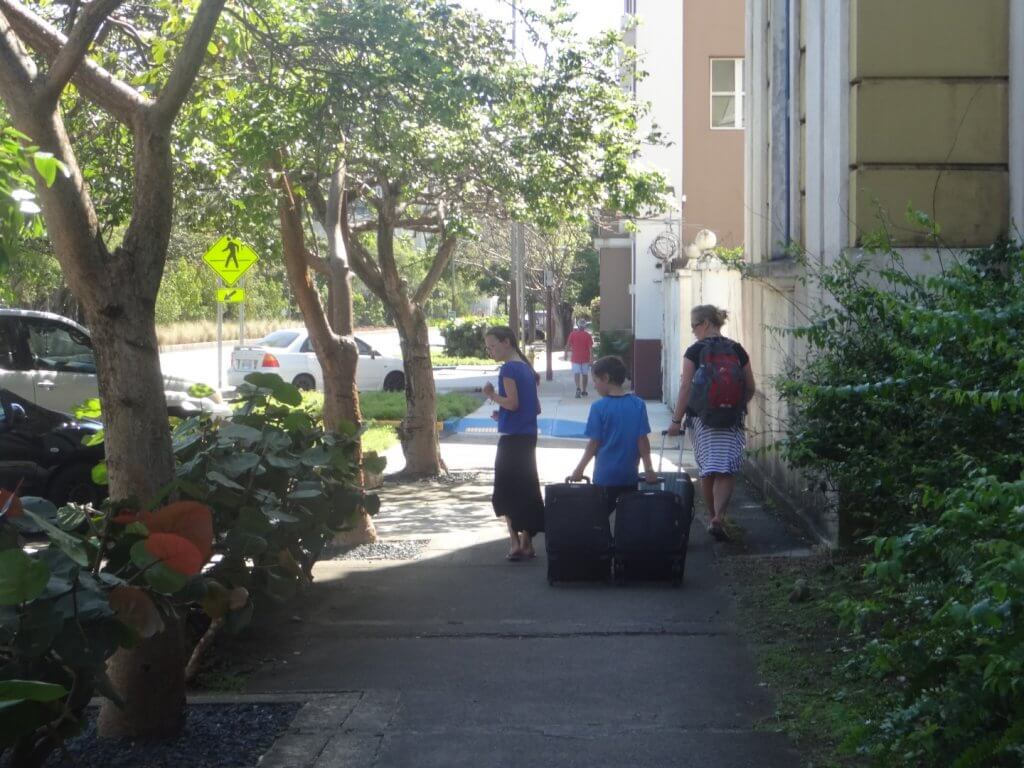 Once we settled into our hotel that afternoon, we enjoyed some fresh coconut water from a roadside stand and an evening stroll on the beach nearby.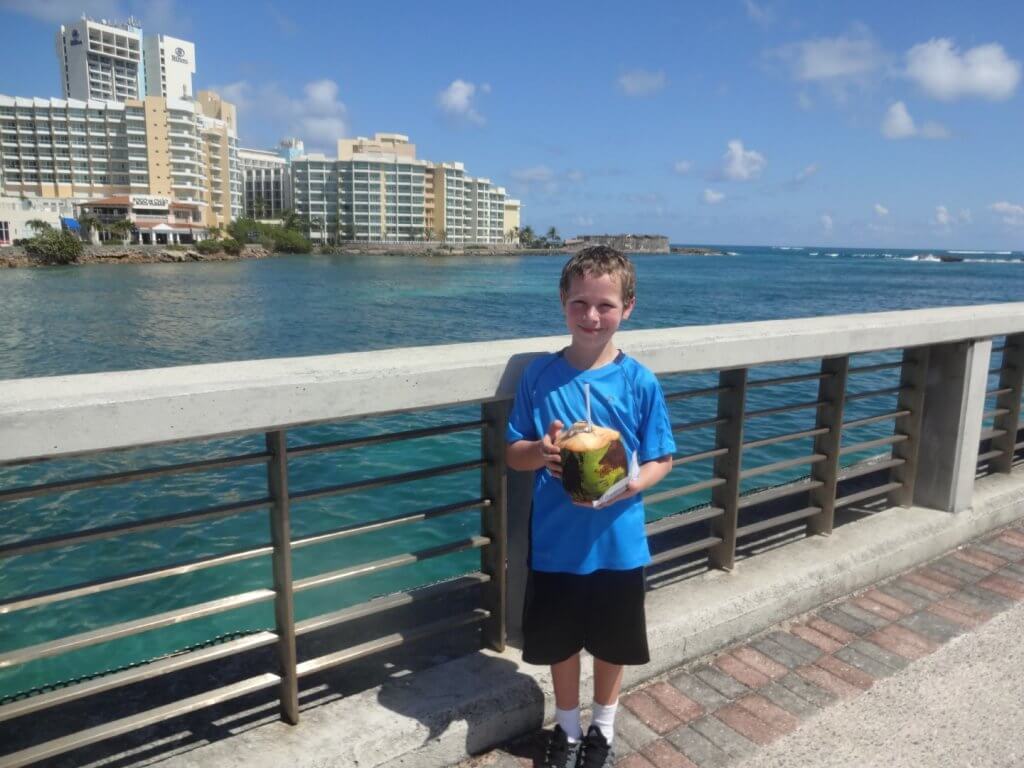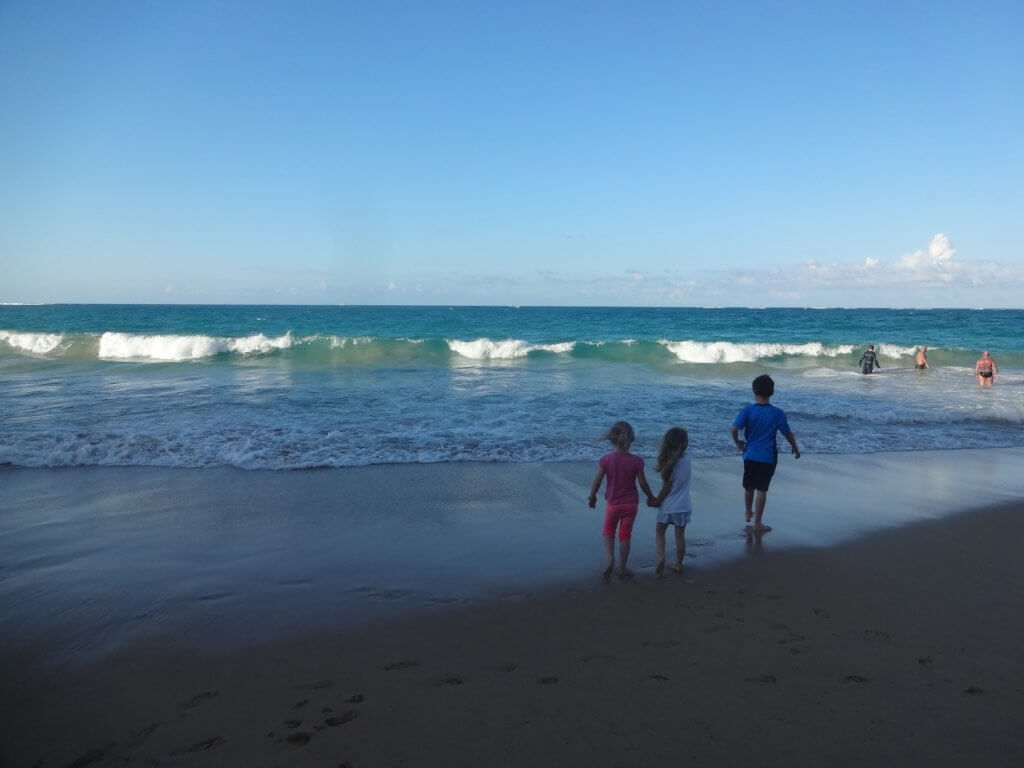 The next morning we walked around San Juan and stumbled upon a perfect kite-flying park, complete with a little shop selling kites. We had an impromptu kite-flying adventure before heading back for a quick lunch, packing up and checking out of our room, then catching a taxi to the airport for the flight home.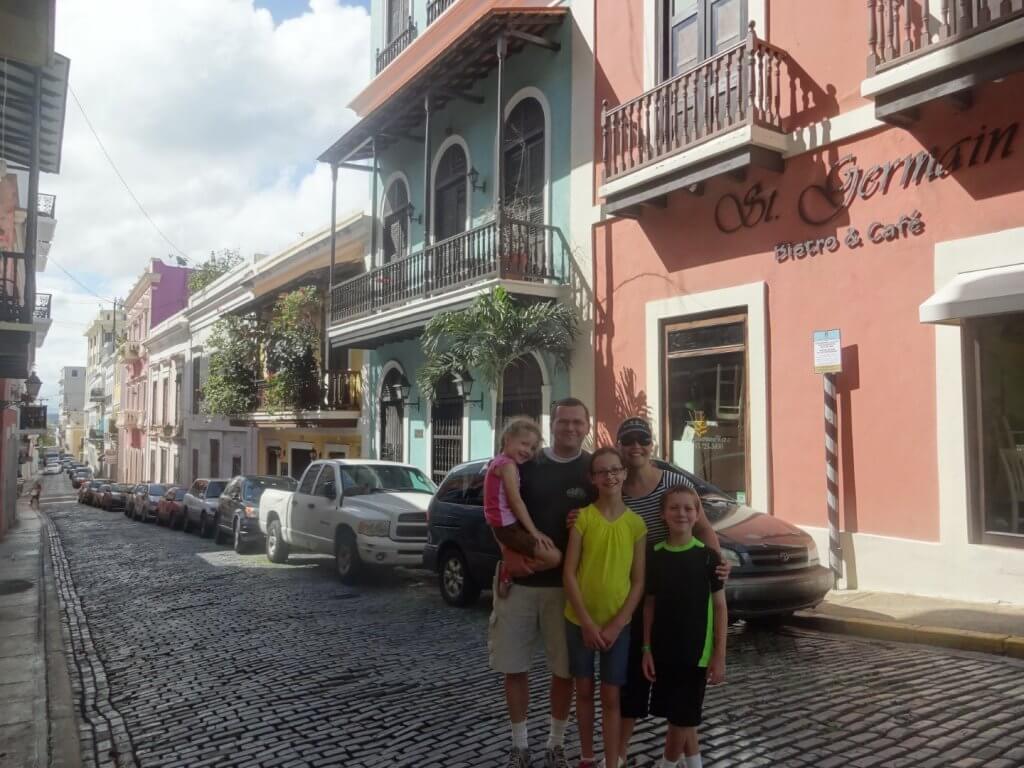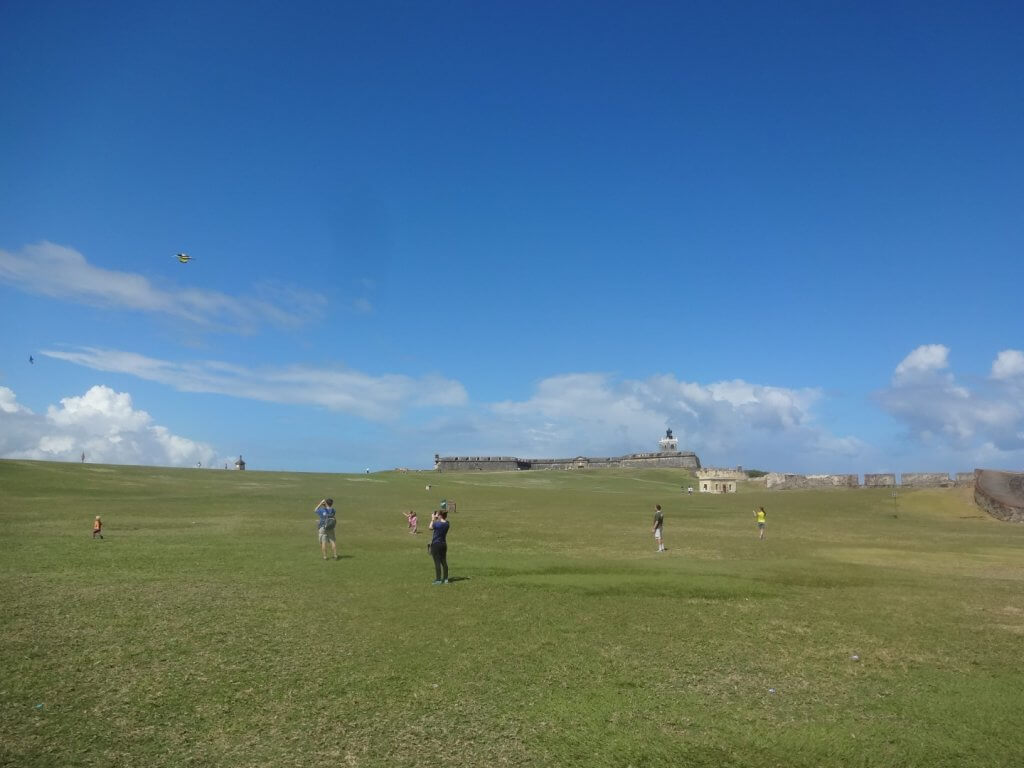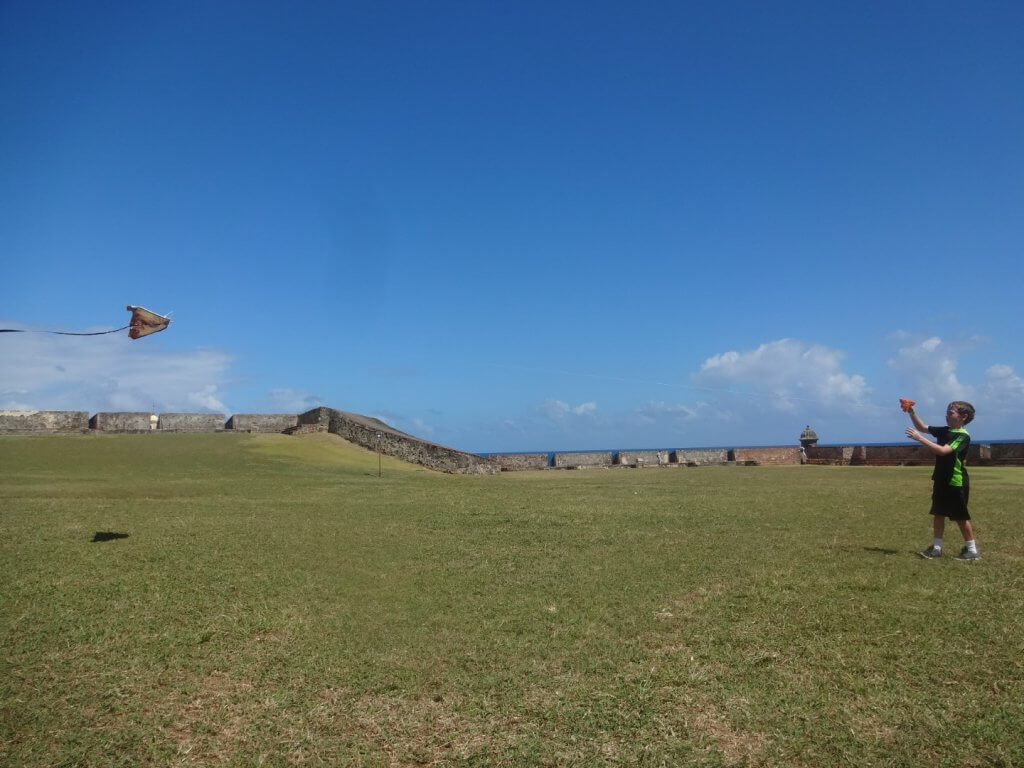 Some of my best memories from our cruise are of small moments that made a big impact on me: the sun on my face as I enjoyed the view of Cinnamon Bay on St. John while my kids built sand castles and splashed in the water, the monkeys climbing out of the trees and right onto the road around us as we hiked up the long road to the hill-top fortress on St. Kitts, and the thrill of resisting the urge to duck at Maho Beach on St. Maarten when huge airplanes flew right overhead on their descent to the runway.
It's moments like these that linger in my mind after a trip and are one of the reasons that I love to travel.
---
Have you been to the Caribbean? What are your favorite things to do on the islands? Share for future cruisers in the comments!
We took this trip in February 2017.