Many of us have canceled travel plans this Spring and Summer due to the coronavirus pandemic. It is still uncertain what kind of travel will be allowed over the summer, but we can still hope and dream, right?
At the time of this writing in May 2020, Grand Teton National Park is closed until further notice to prevent the spread of COVID-19. No one knows when it will be safe for the park to open, but I hope it is soon! Camping may be one of the safest vacation options right now as long as campgrounds don't get overcrowded.
While we lived in Idaho, our favorite nearby camping spot was at Colter Bay in Grand Teton National Park. We camped there during many summers. While other smaller campgrounds often filled up, we were almost always able to find a tent spot at Colter Bay.
The Water
Our kids loved wading and throwing rocks in the water and finding frogs and tadpoles. And our inflatable kayaks were perfect for exploring Jackson Lake.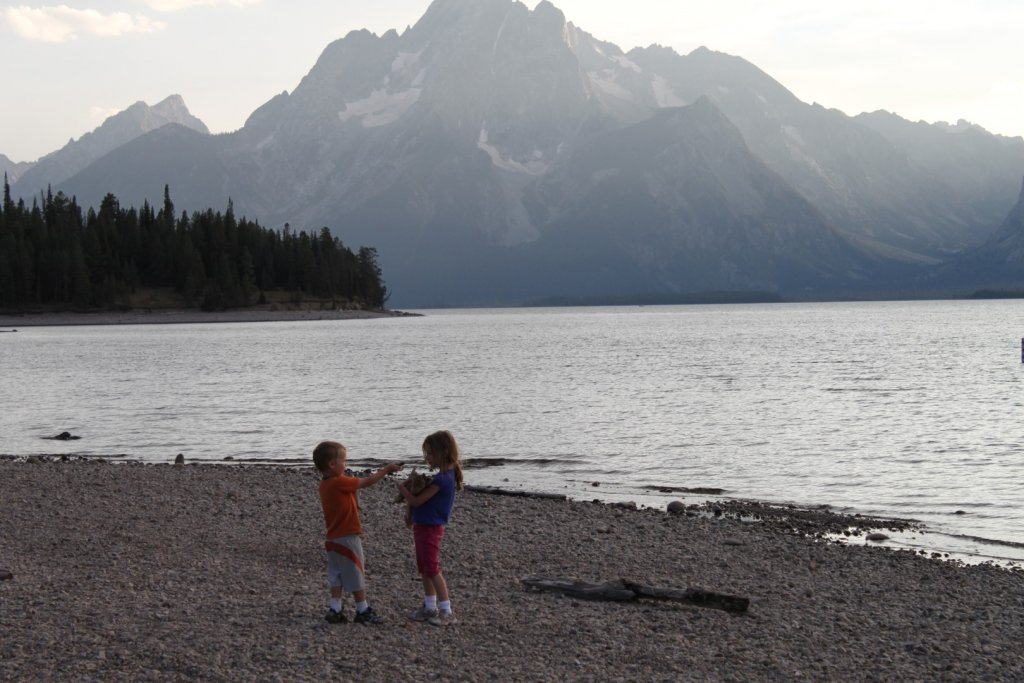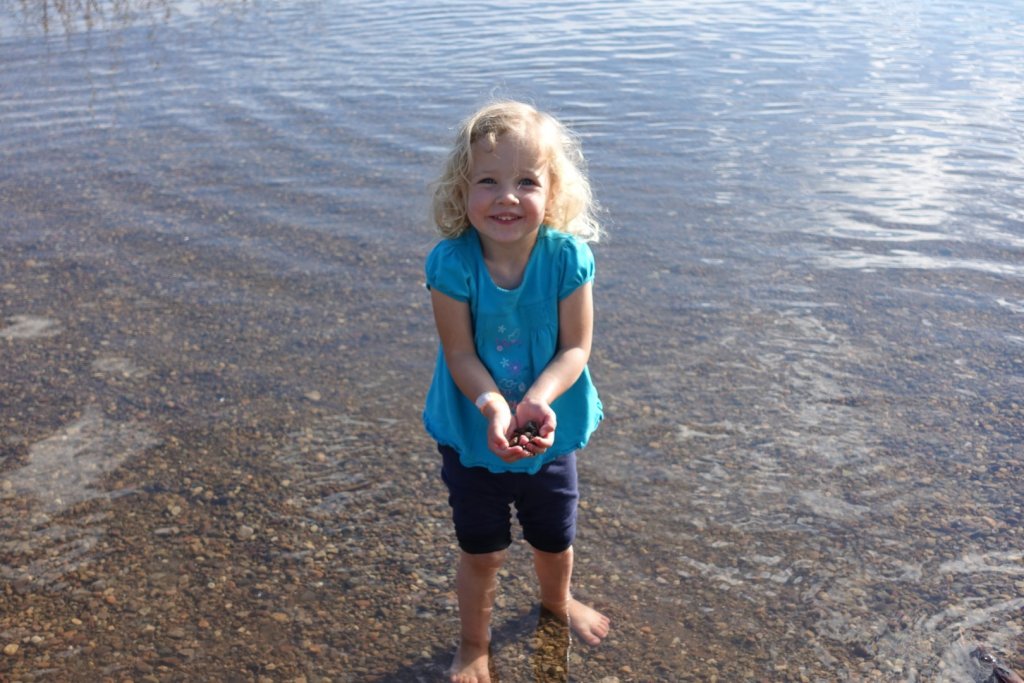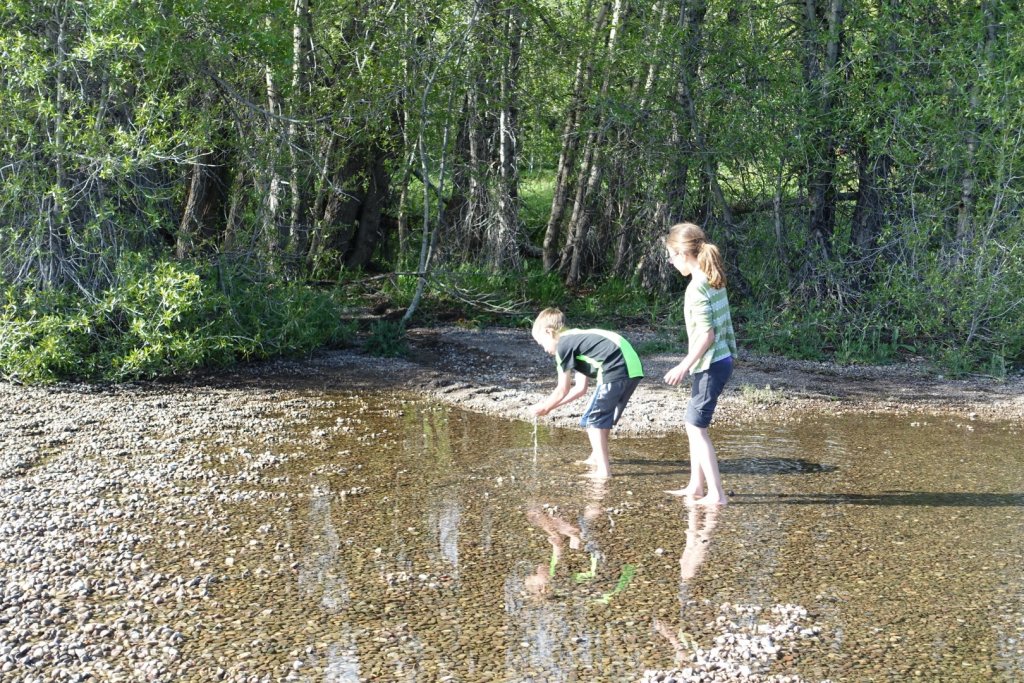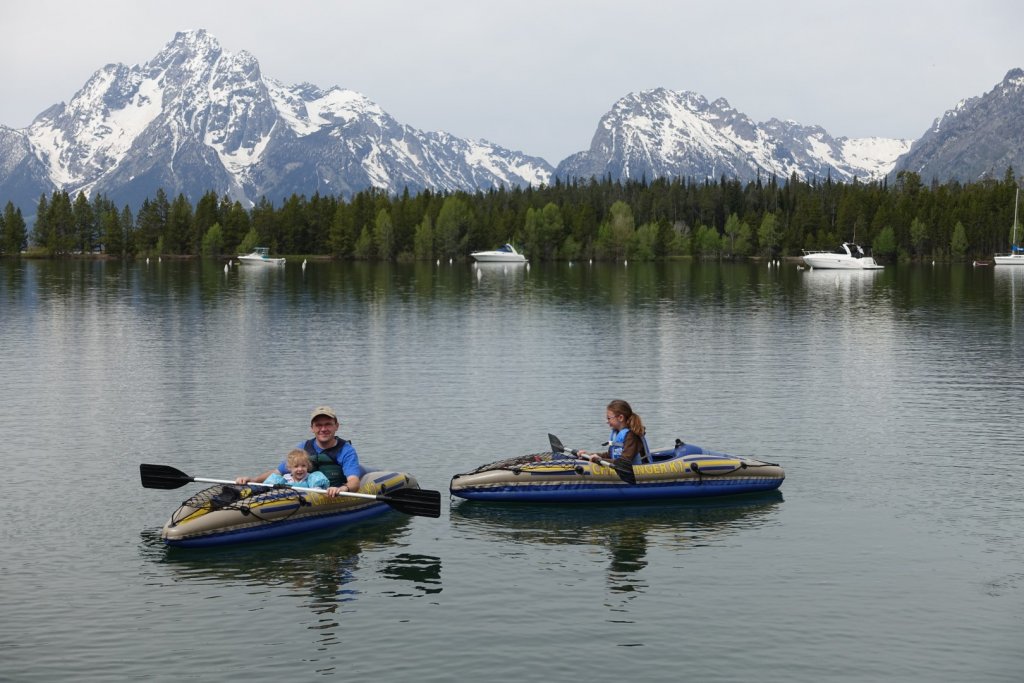 Hikes
One of the most popular family hikes in Grand Teton National Park is the hike to Inspiration Point. You can start the hike at the Jenny Lake Trailhead for a longer hike or take a ferry (for a small fee) across Jenny Lake to the Cascade Canyon Trailhead to make the hike just over one mile.
It's a fairly easy hike for kids, though there are spots where you will need to keep them close when the trail has a steep drop-off on one side.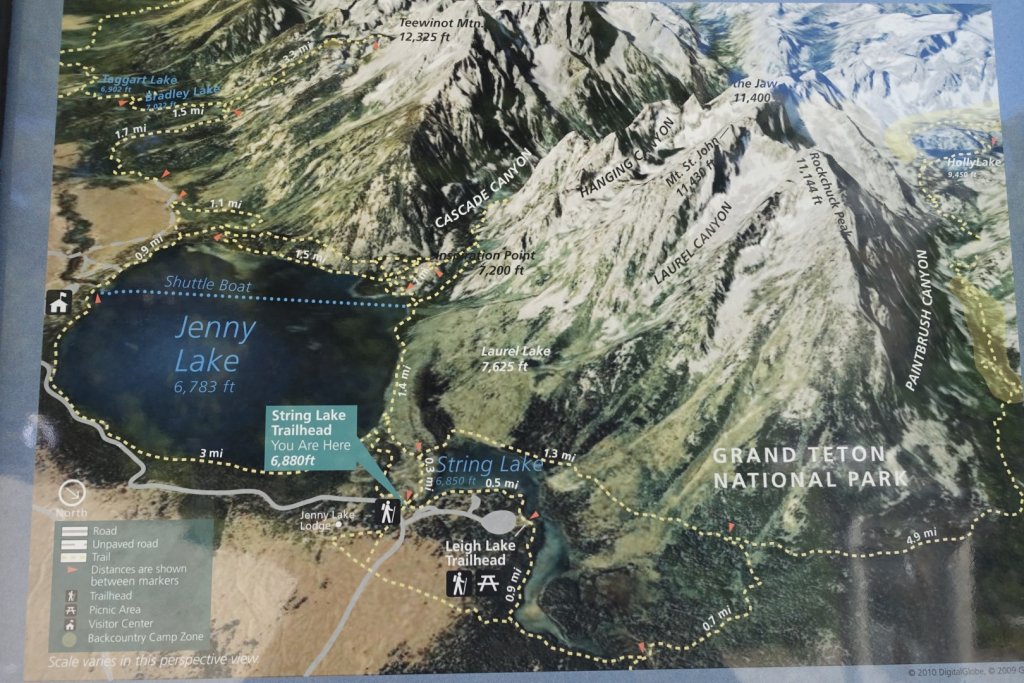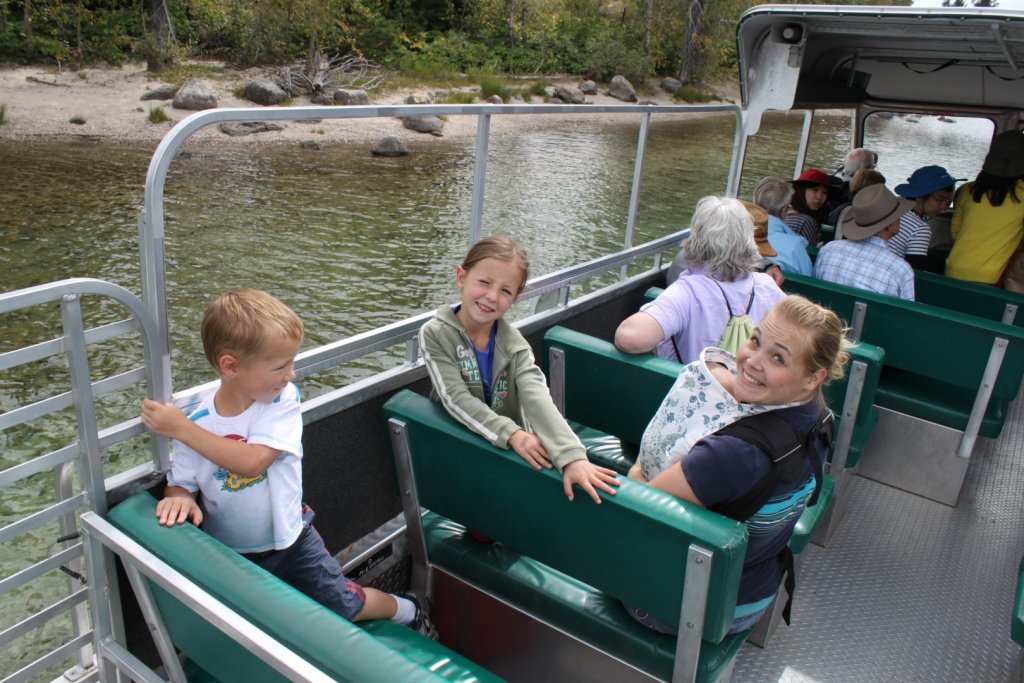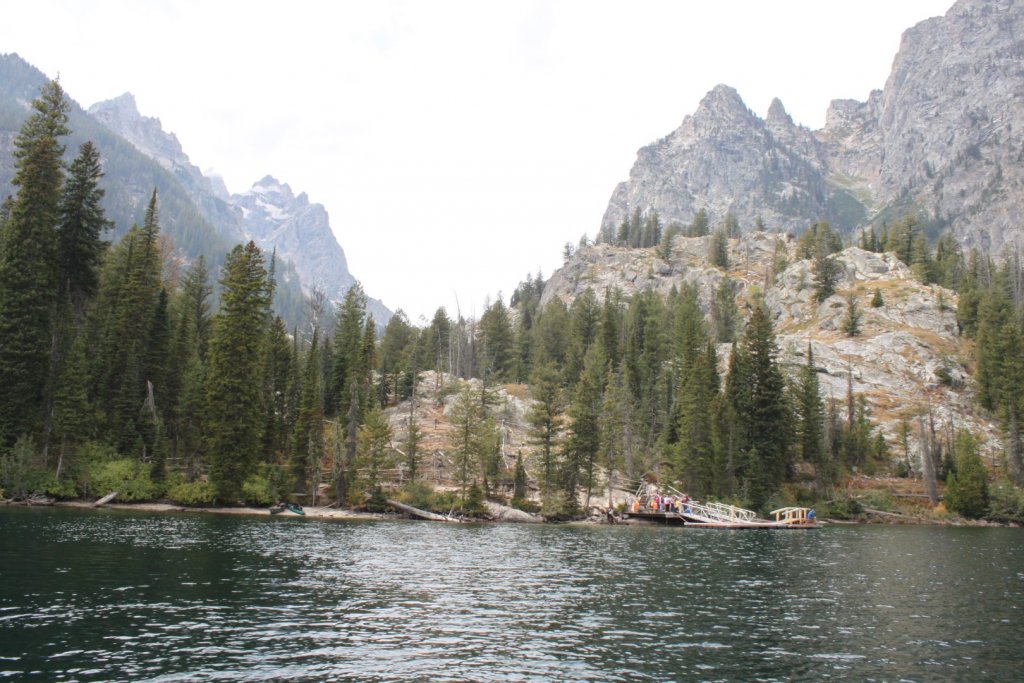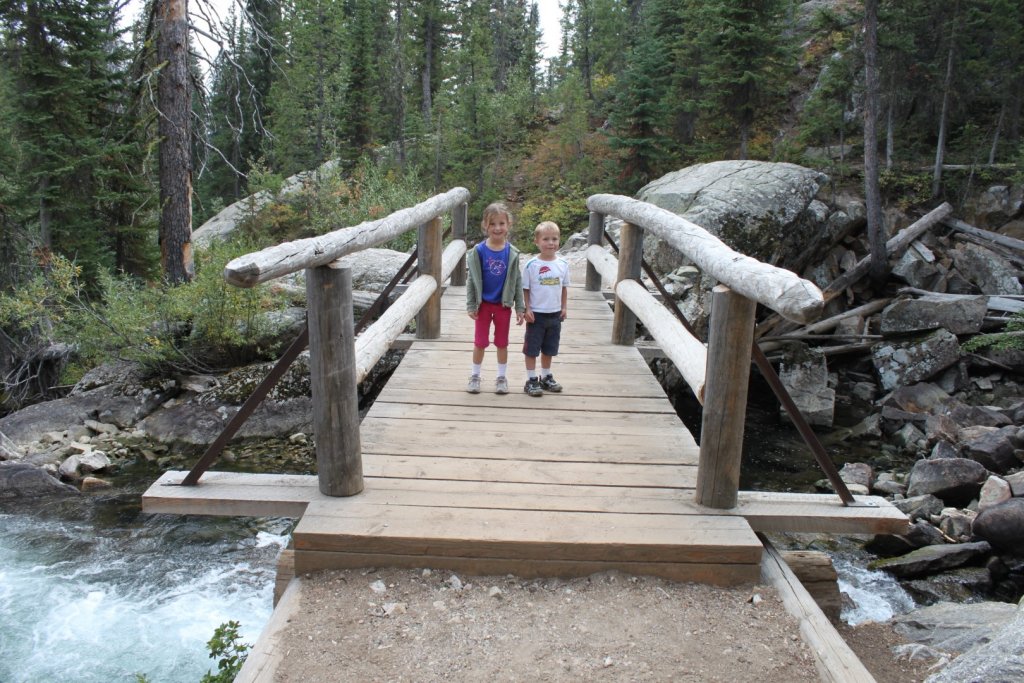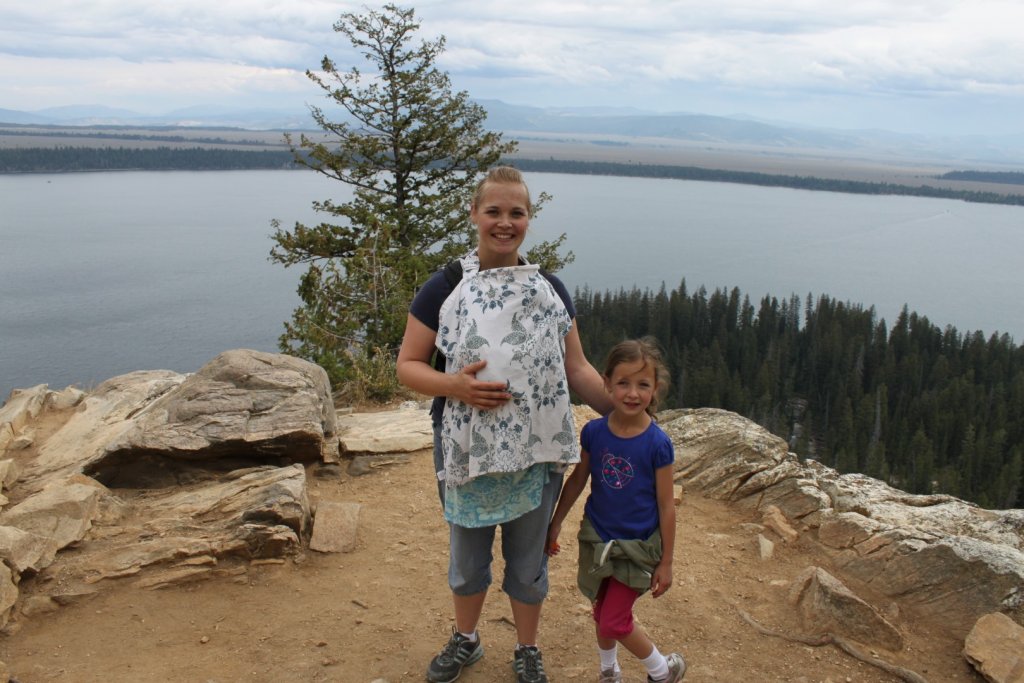 There are countless other hiking trails all through the park to explore.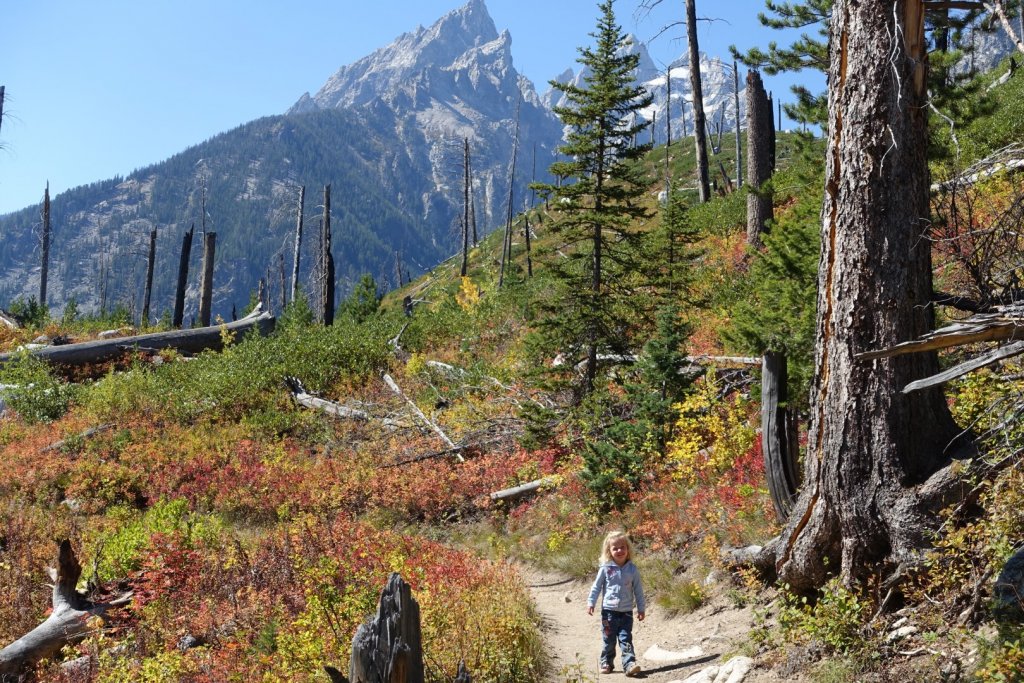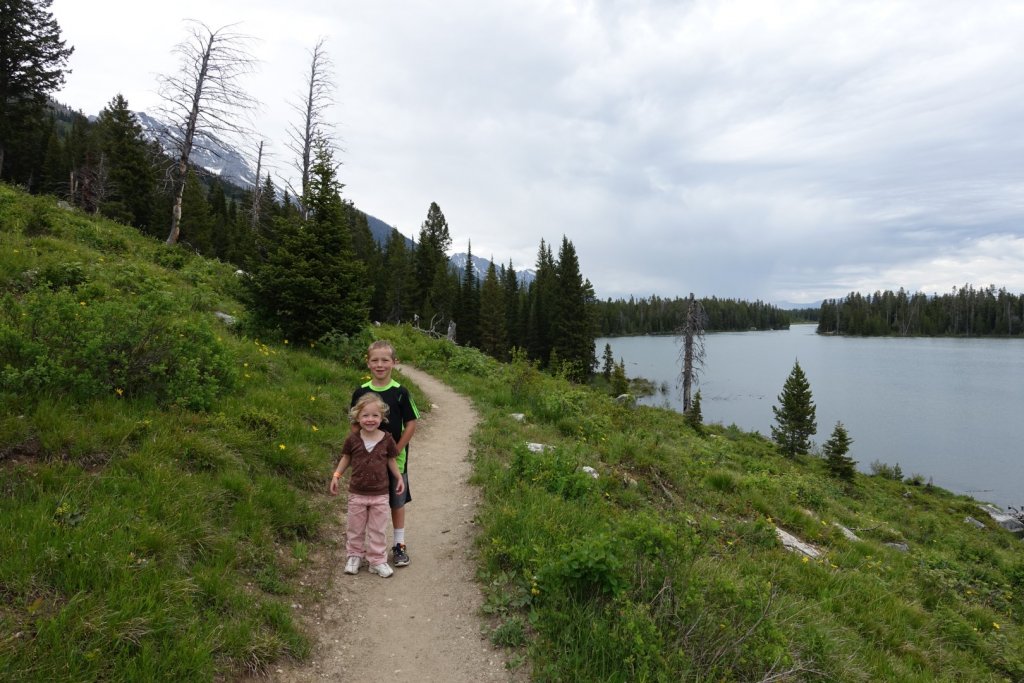 The Mountains
I never tire of the beautiful mountain views in the park, in any season.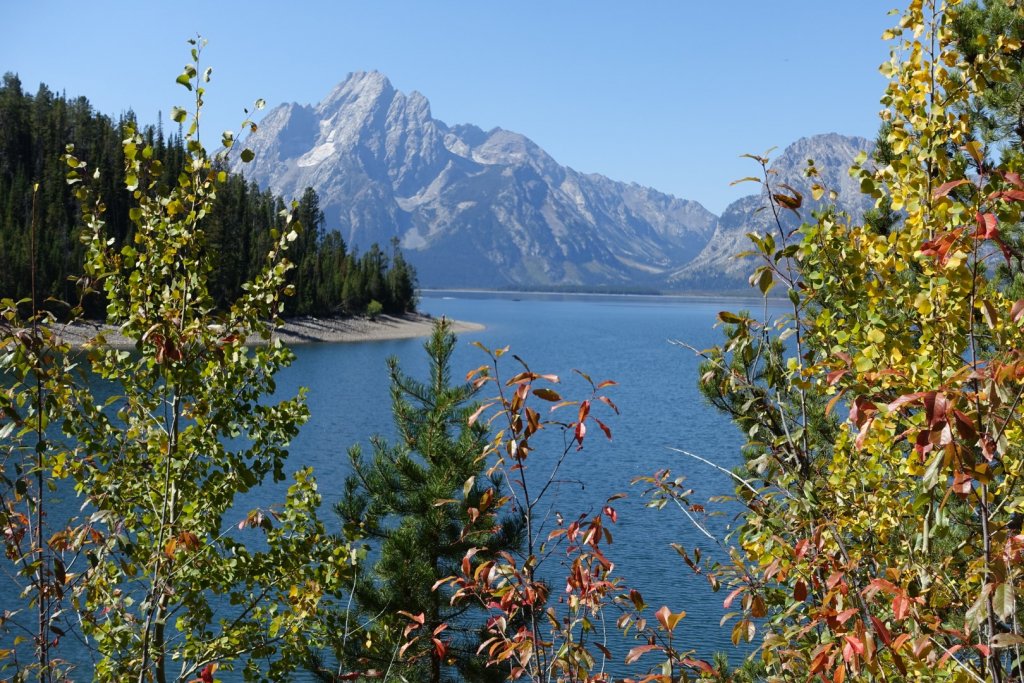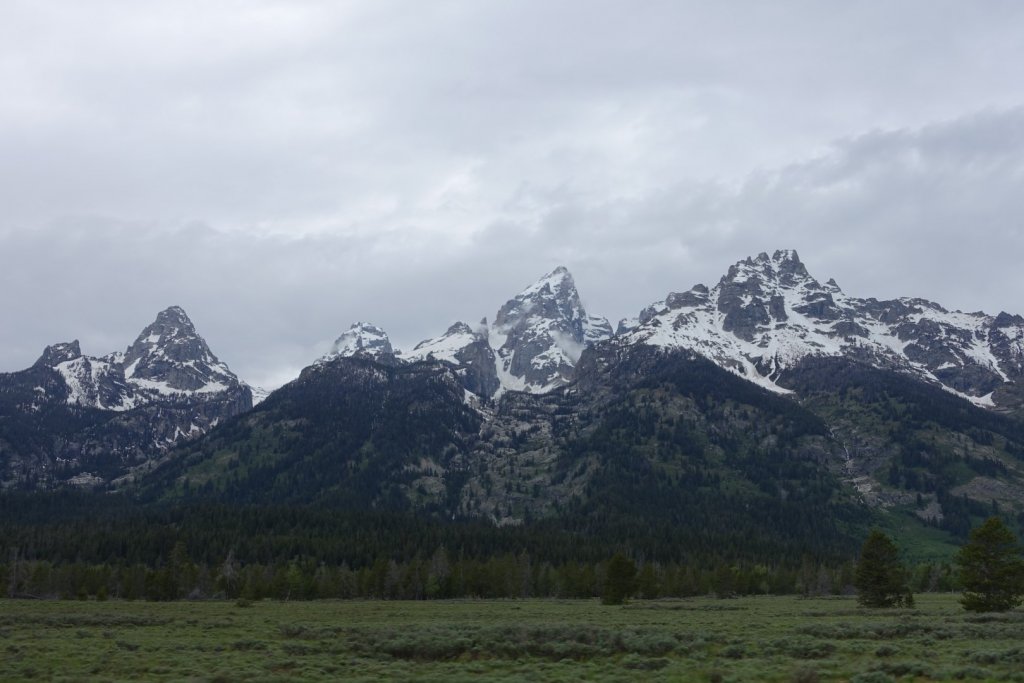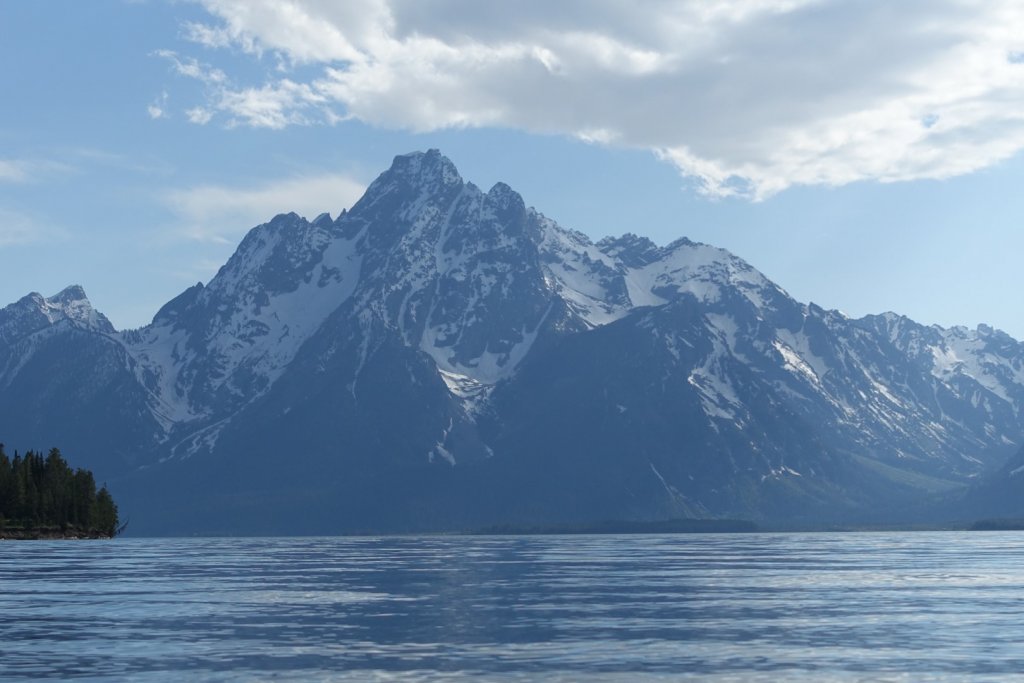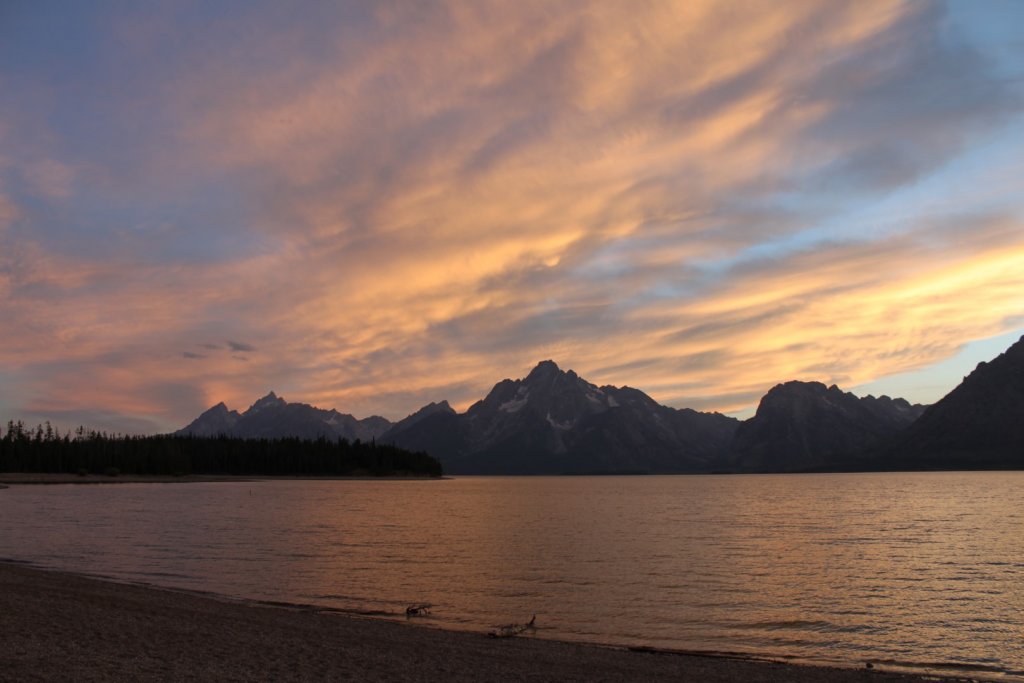 The Wildlife
Of course the wildlife is a major draw to Grand Teton National Park. In our experience, bears are pretty elusive. But it is not uncommon to spot other animals. In one trip we saw a fox, elk, beaver, buffalo, muskrat, and more, all in their natural habitat. It's so much more fun than seeing these animals in a zoo!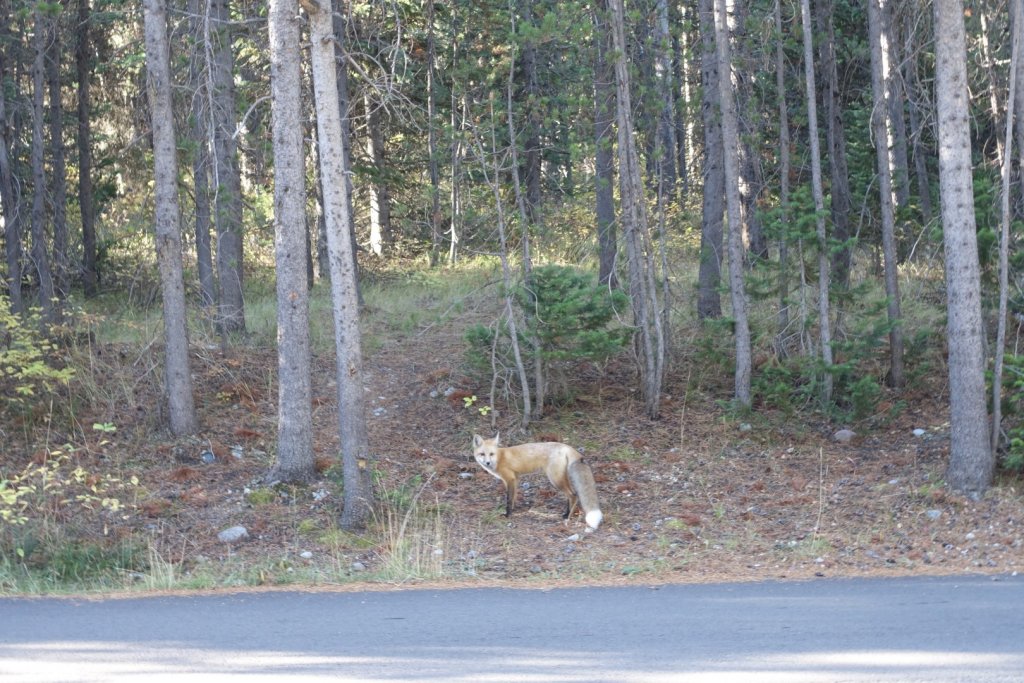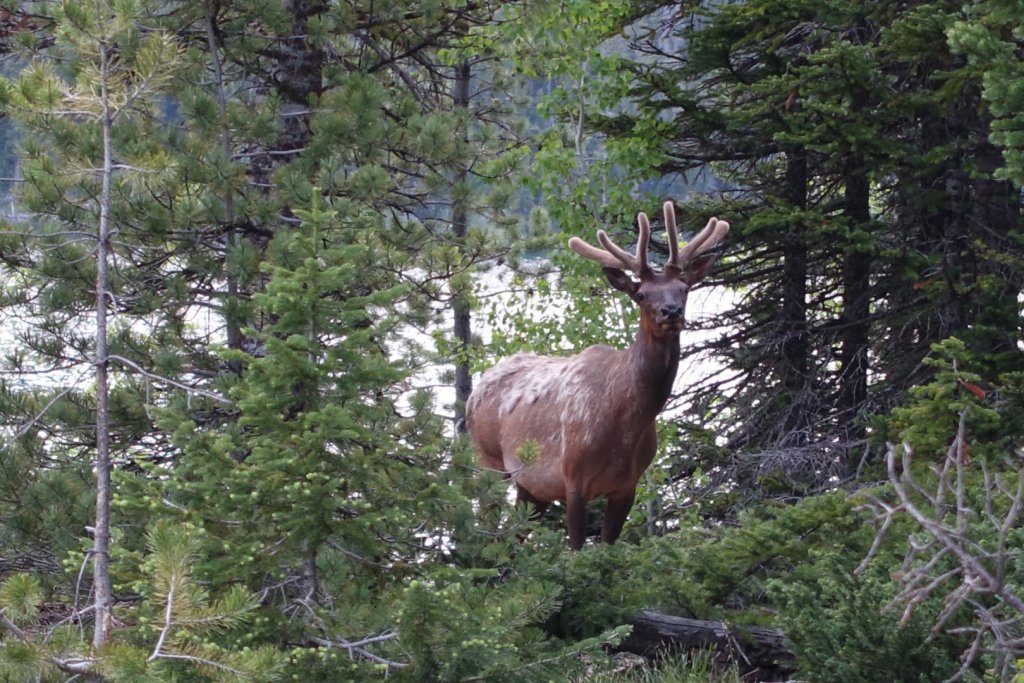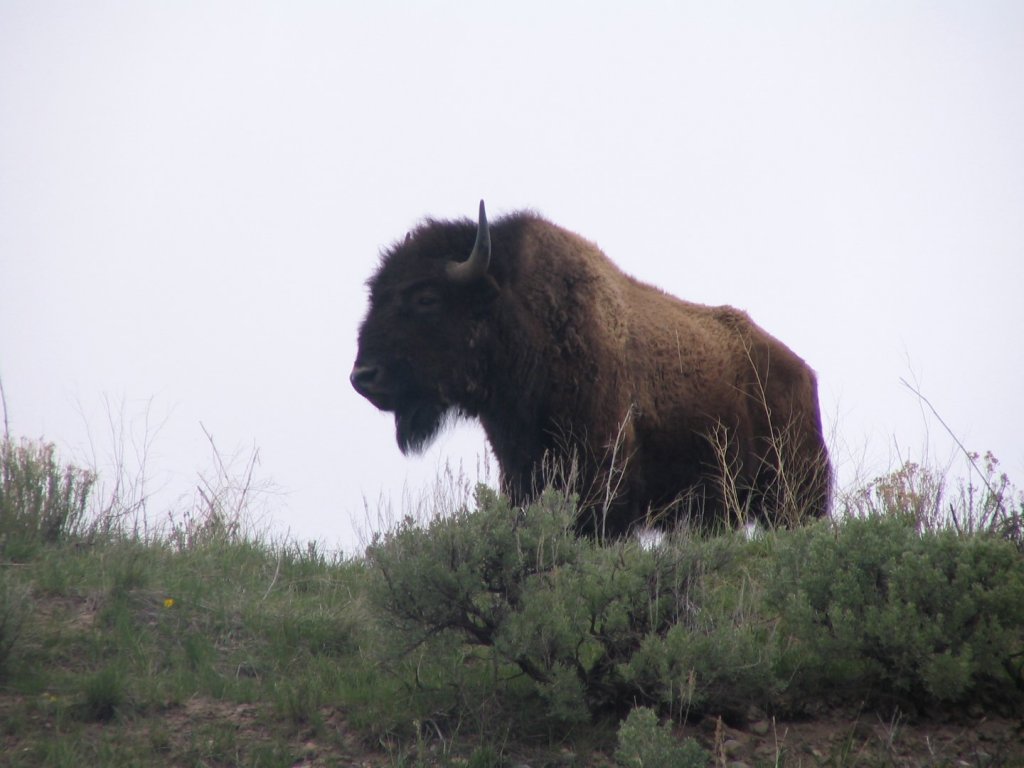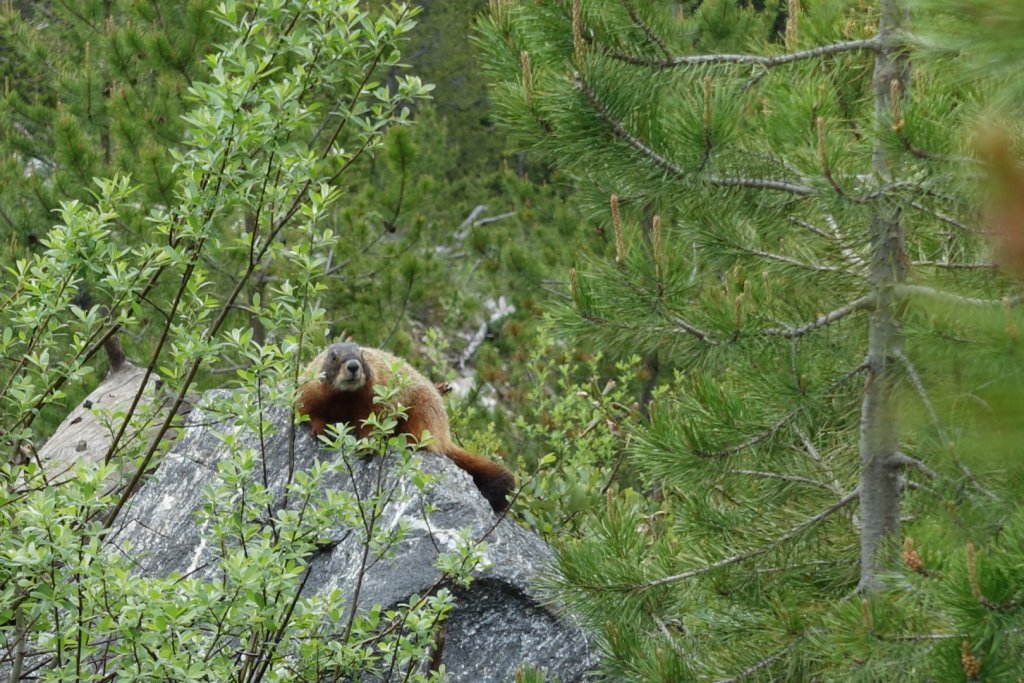 Other Amenities
Camping at Colter Bay includes many modern amenities to make it very comfortable and great for families.
Colter Bay has a wonderful Ranger program with campfire programs, guided hikes, and more. Make sure to stop in at the Visitor's Center and learn about what is going on during your stay.
There is also a store for forgotten items, quick snacks, and souvenirs. And we really appreciated the showers and laundry that were available for emergencies (like when our son got sick and we needed to wash his sleeping bag in a hurry!). These made camping a lot easier with little kids.
---
For other camping ideas, check out these posts: Family-Friendly Backpacking Trip in Utah's Uintas and Six Awesome Camping Spots along the Oregon Coast and in the California Redwoods.
Have you been to Grand Teton National Park? What are your favorite spots in the Park?
Note: This post contains Amazon.com affiliate links. This means that if you buy a product using a link on this page I earn a small commission on your purchase, at no additional cost to you. To give you the best information possible, I will only link to products that I personally use and love.