Yellowstone National Park is a quintessential family vacation destination, and for good reason! It's a great place to bring kids with so many exciting and novel things to see.
We've stayed in several West Yellowstone, Montana hotels and in the Madison Campground, both of which are great home bases for exploring the west side of Yellowstone National Park. Many of the biggest attractions in the park are on the west side.
Recommended Stops in the Park
Here are some of our favorite things to see in Yellowstone. Some of the spots are just a lookout but many include a short walk to see the sites.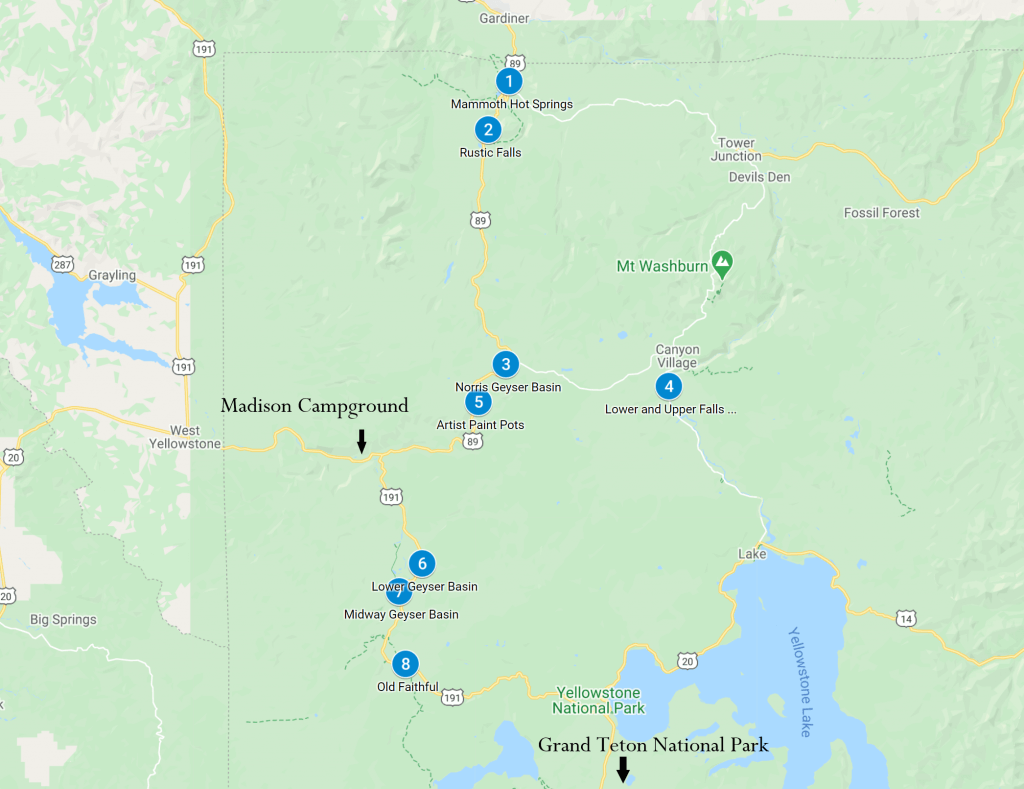 1. Mammoth Hot Springs
Mammoth Hot Spring formations are different than anything else you'll see in the park. Rather than hot water pools and holes, Mammoth Hot Springs are made up of mounds of travertine built up over time by minerals in the hot water of the springs.
They are constantly changing as water still flows down the colorful limestone terraces, over all the bumps and crevices, leaving deposits behind and changing course over time.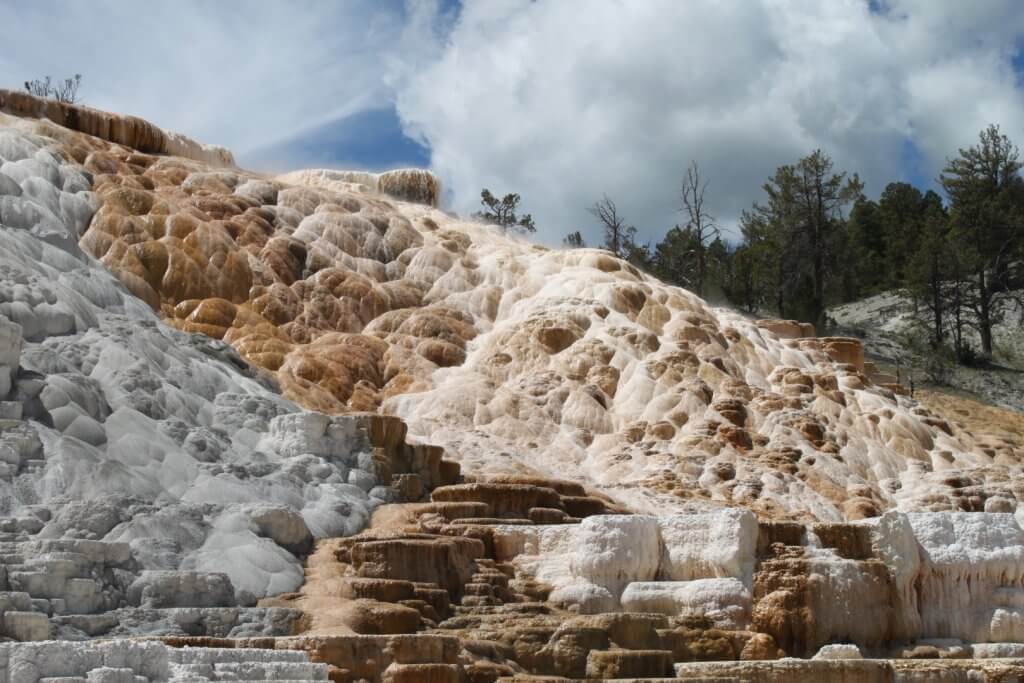 2. Rustic Falls
All you need to do is pull off the road to view this little waterfall. It's a nice little stop for some fresh air and a chance to stretch little legs.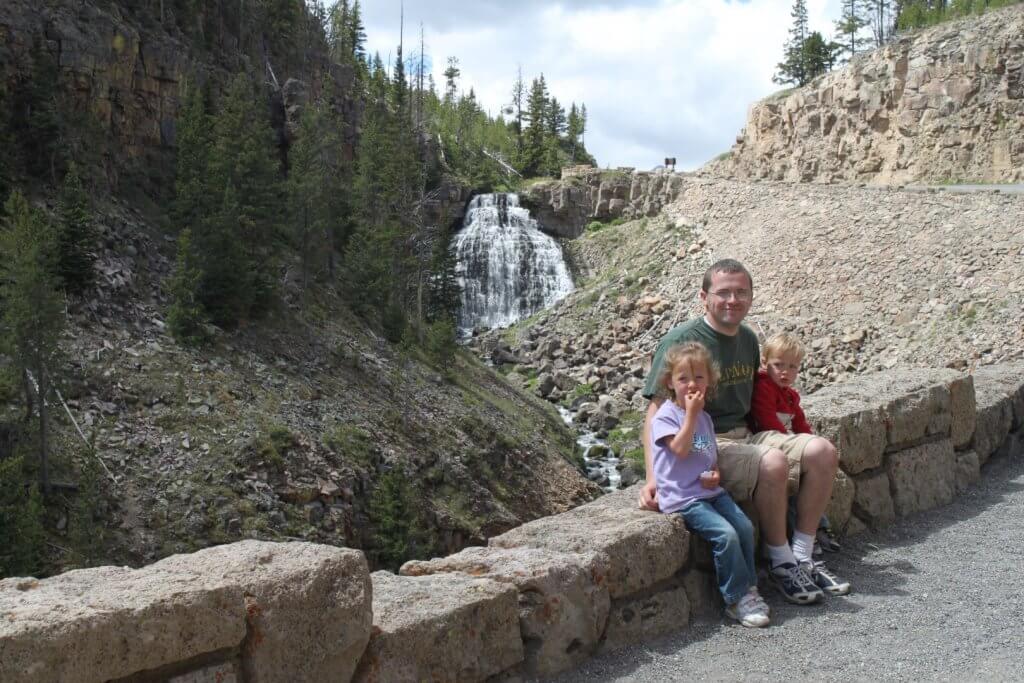 3. Norris Geyser Basin
The Porcelain Basin Trail is a .9 mile loop that takes you past geysers and hot springs and pools of sky blue water.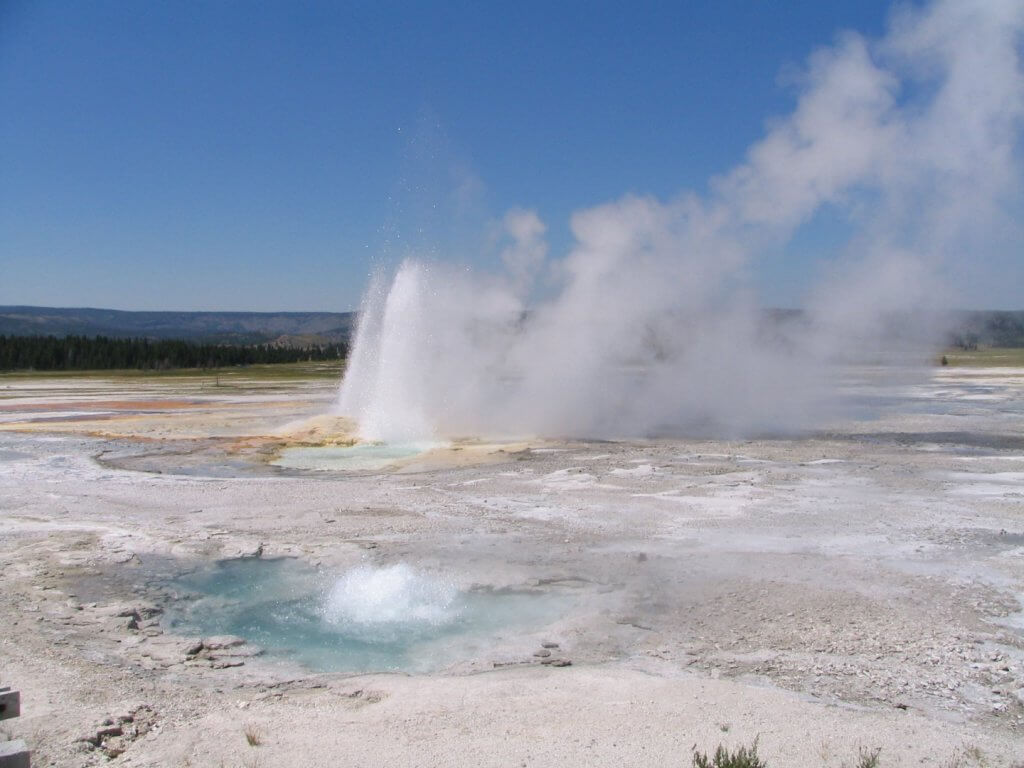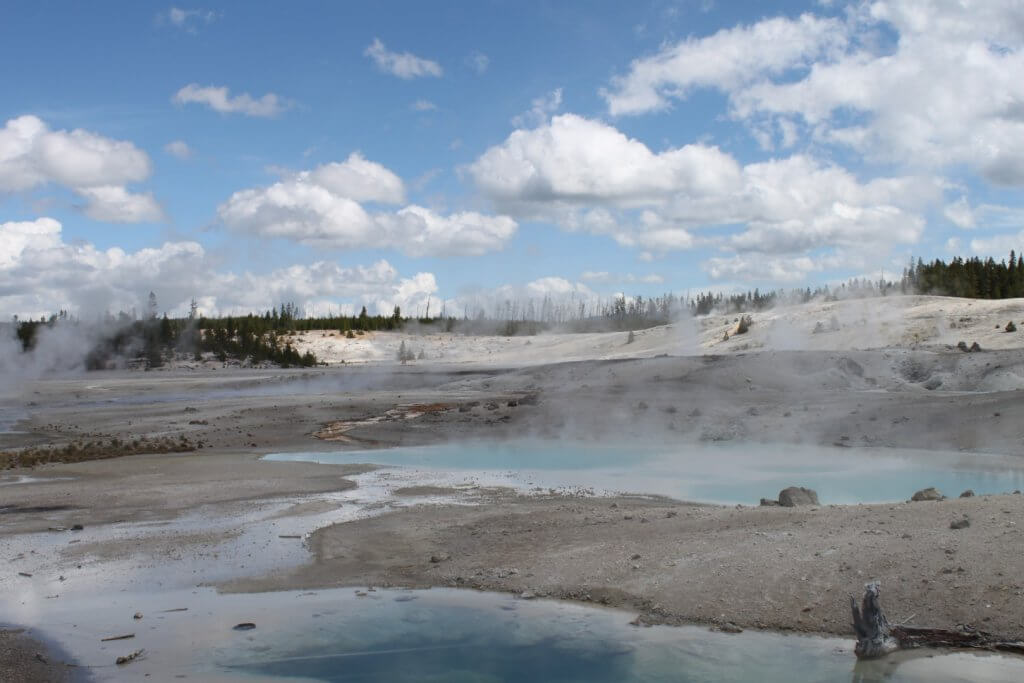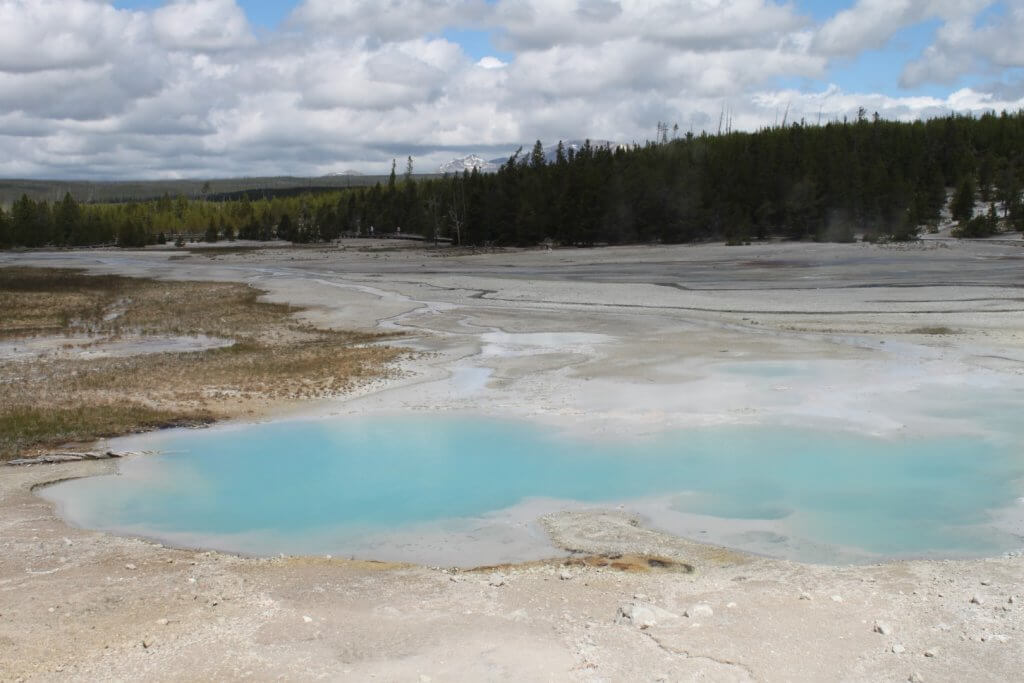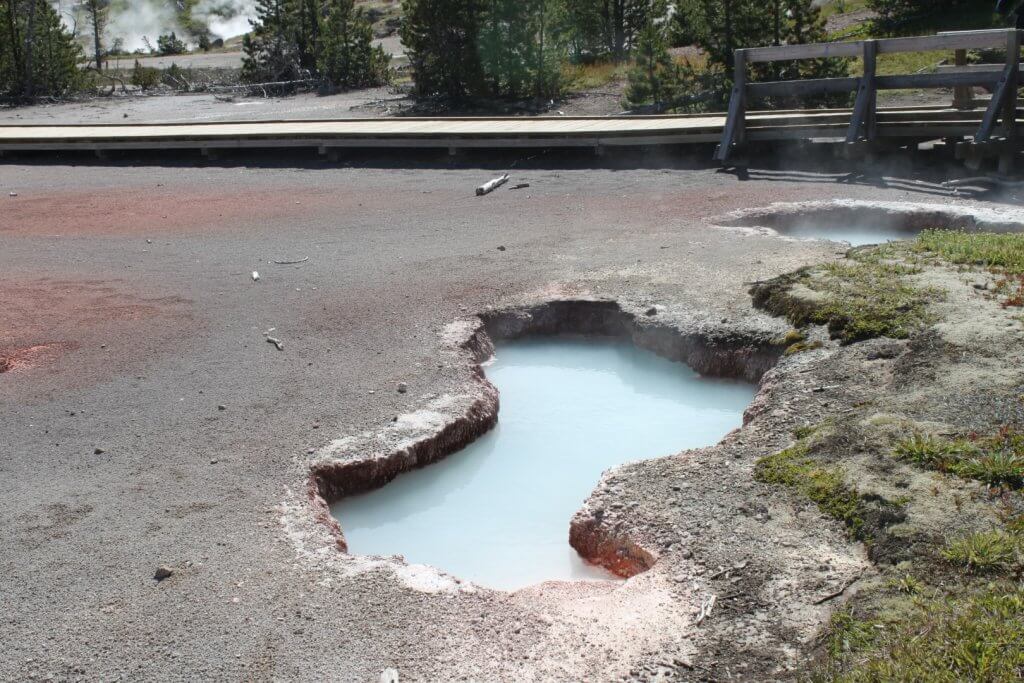 4. Upper and Lower Falls of the Yellowstone River
I think it's worth the short detour from the western path to see the Yellowstone River and these two beautiful waterfalls. They are both easily accessible and just a short walk from a parking spot.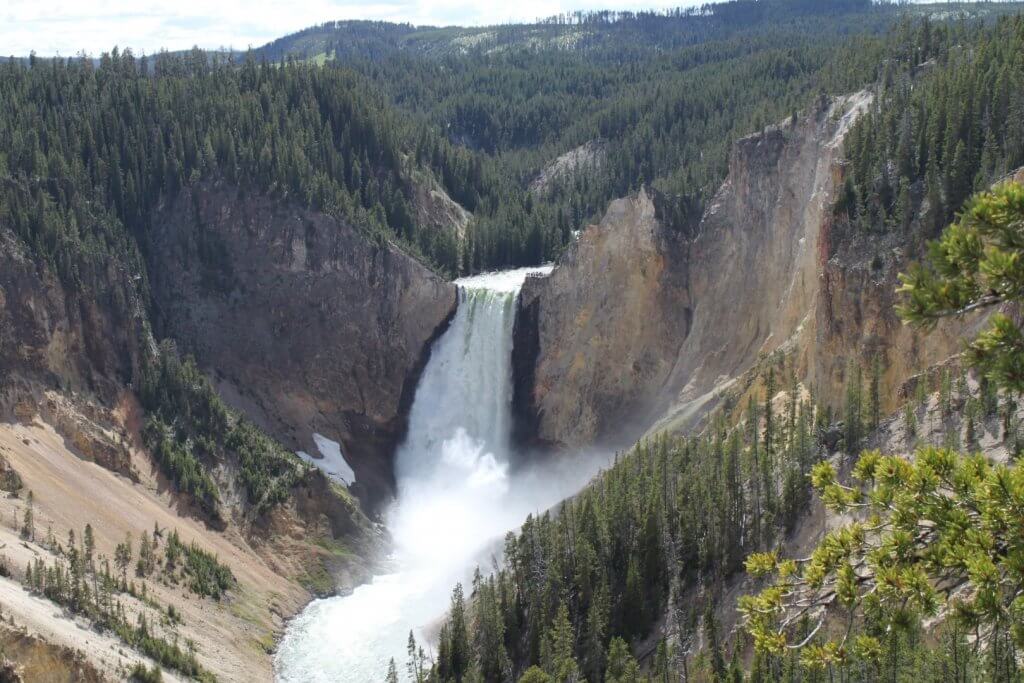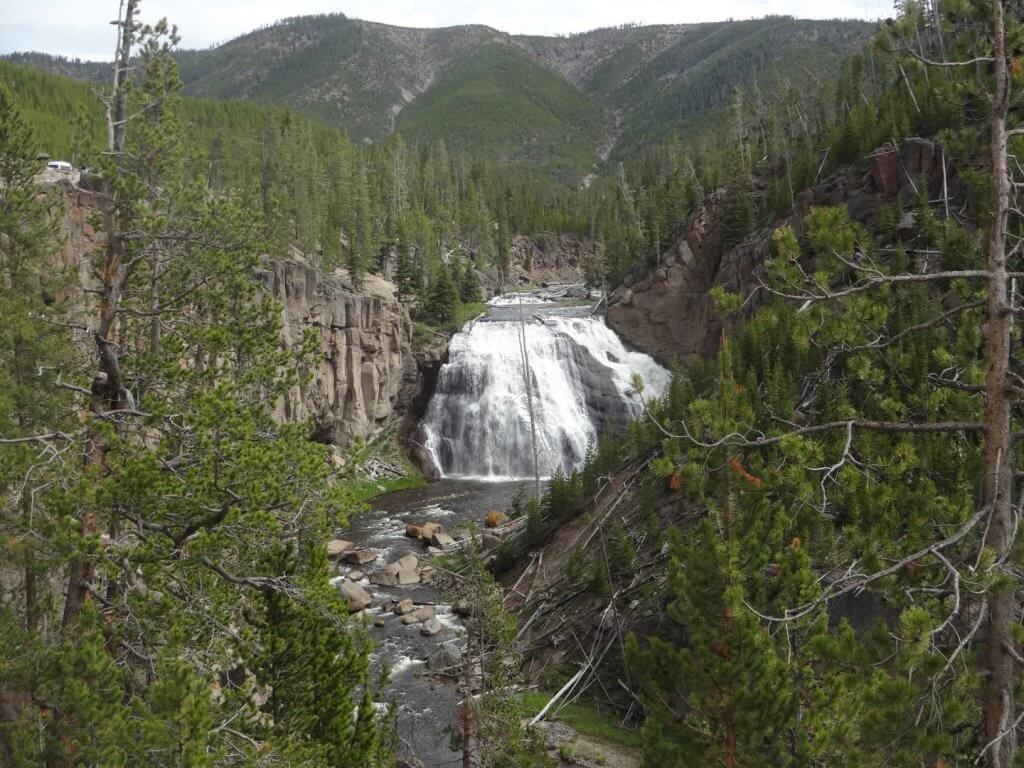 5. Artist's Paint Pots Trail
This trail is a one mile loop where you can see mud pots and fumaroles (steam vents). We love watching the mud bubbling and seeing steam leak out from cracks in the ground, evidence of all the heat and activity going on underneath our feet!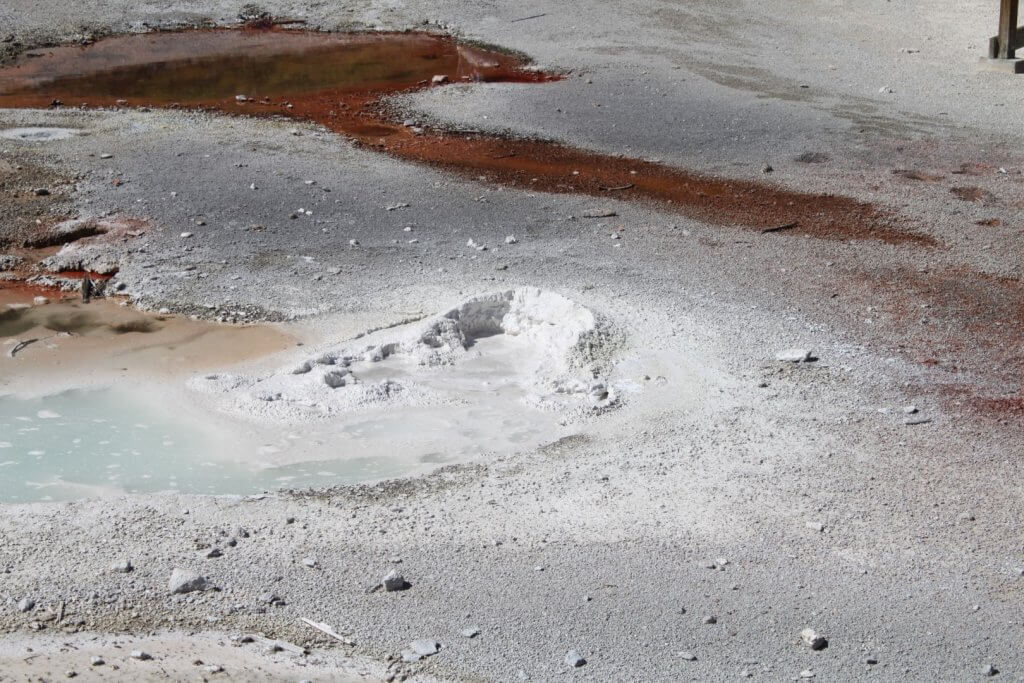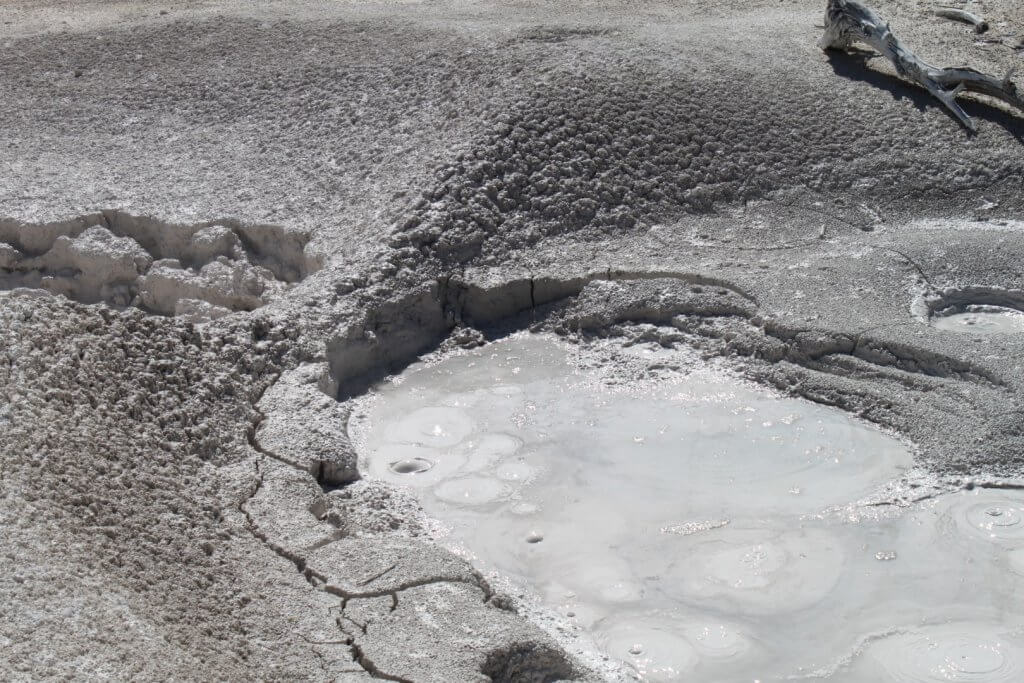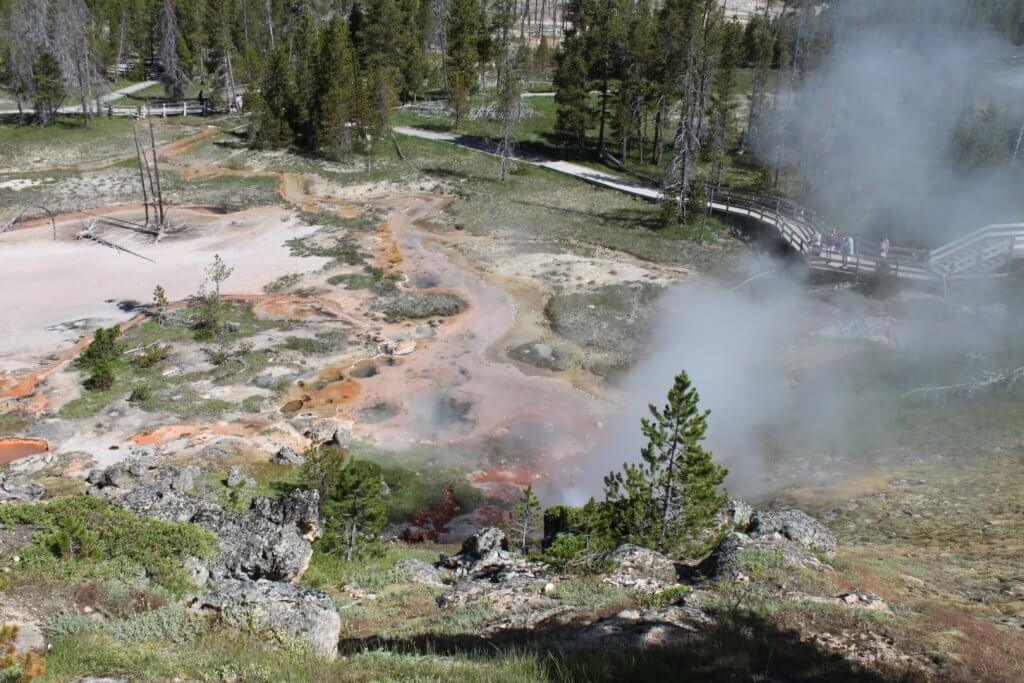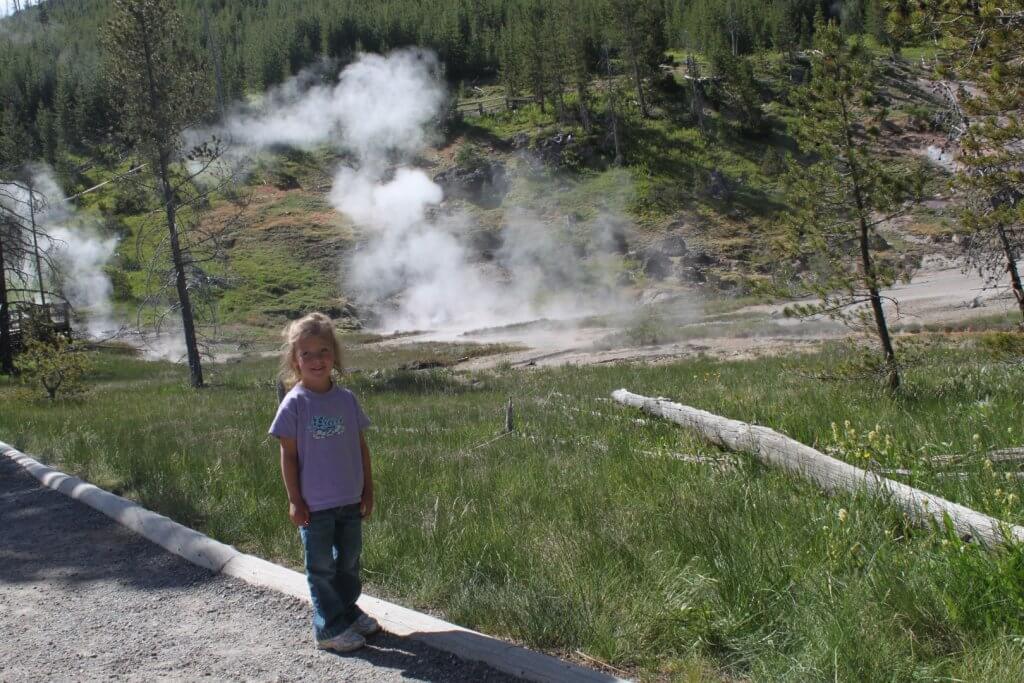 6. Lower Geyser Basin
The Fountain Paint Pot trail in the Lower Geyser Basin is a short 1/2 mile loop where you can see more paint pots and other thermal features.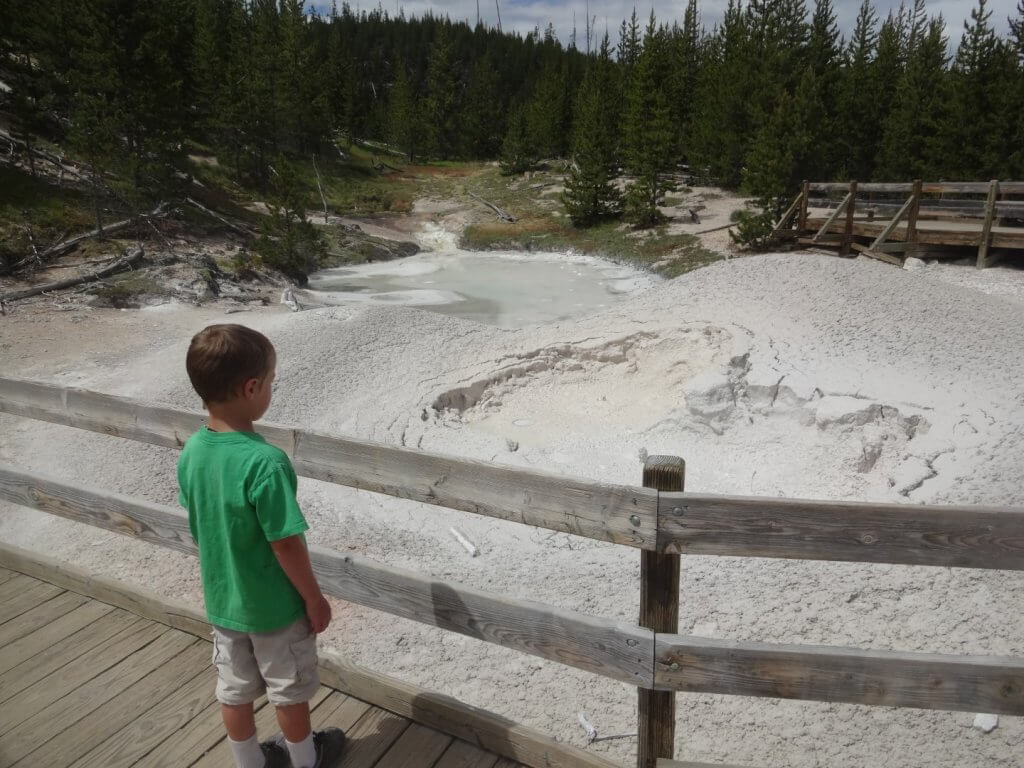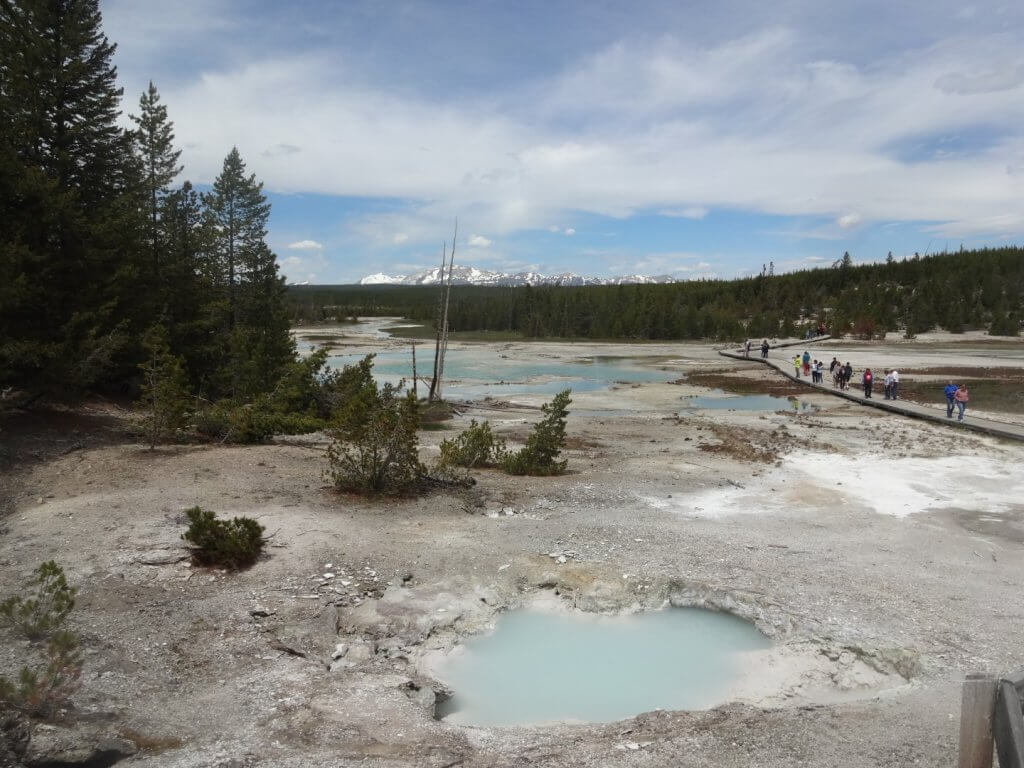 7. Midway Geyser Basin
The Midway Geyser Basin Trail is a .8 mile loop that takes you by the incredibly colorful Grand Prismatic Spring, along with other hot water pools. You can also watch hot water flow into the Firehole River from the Excelsior Geyser Crater.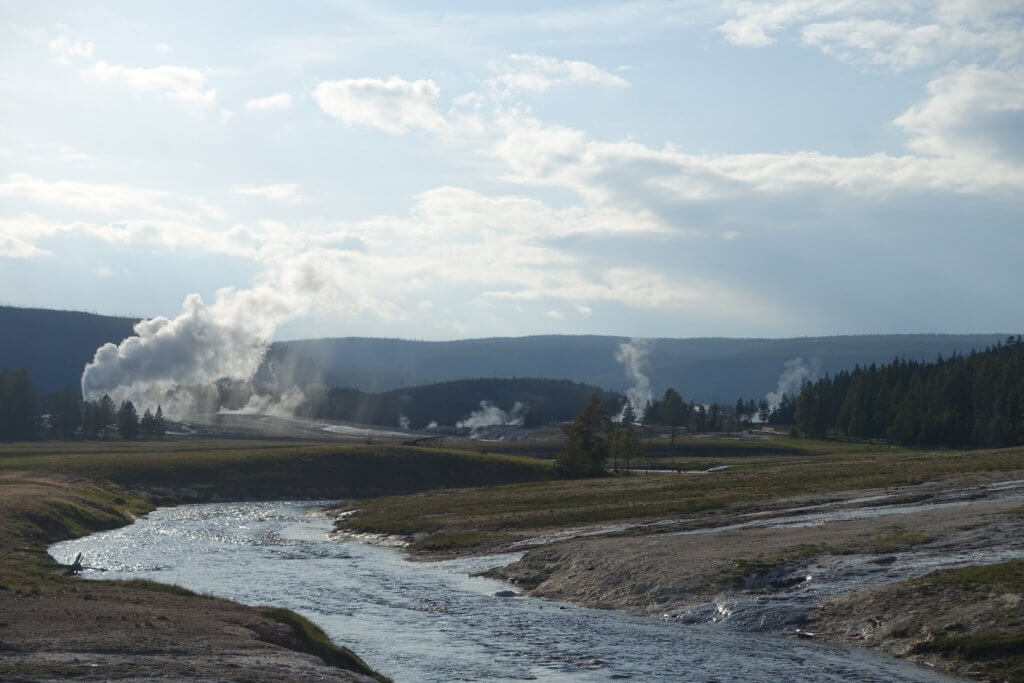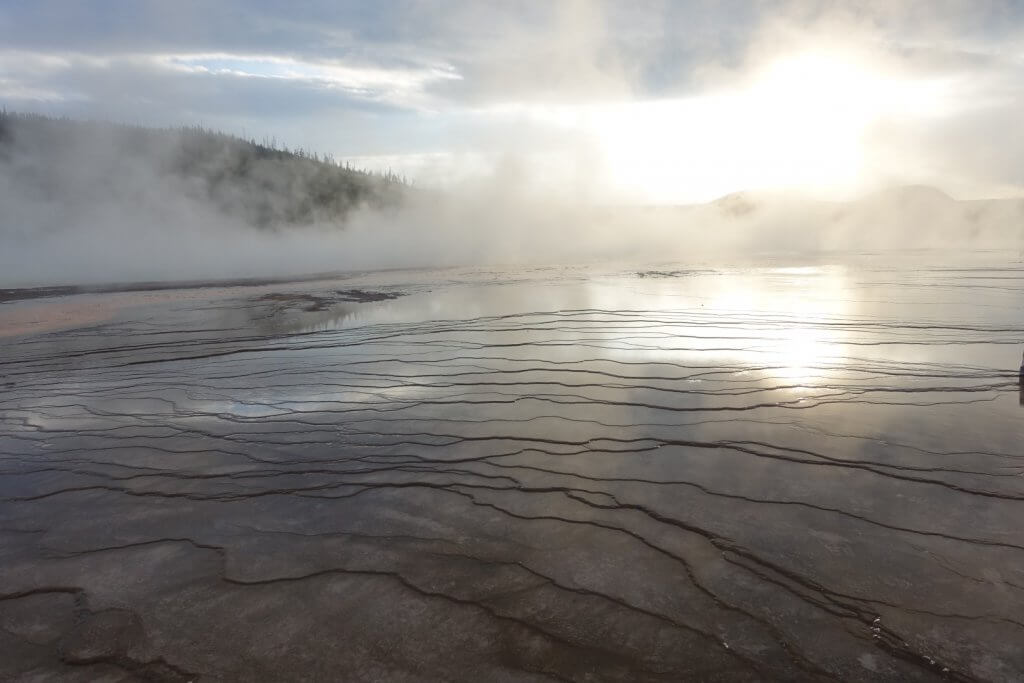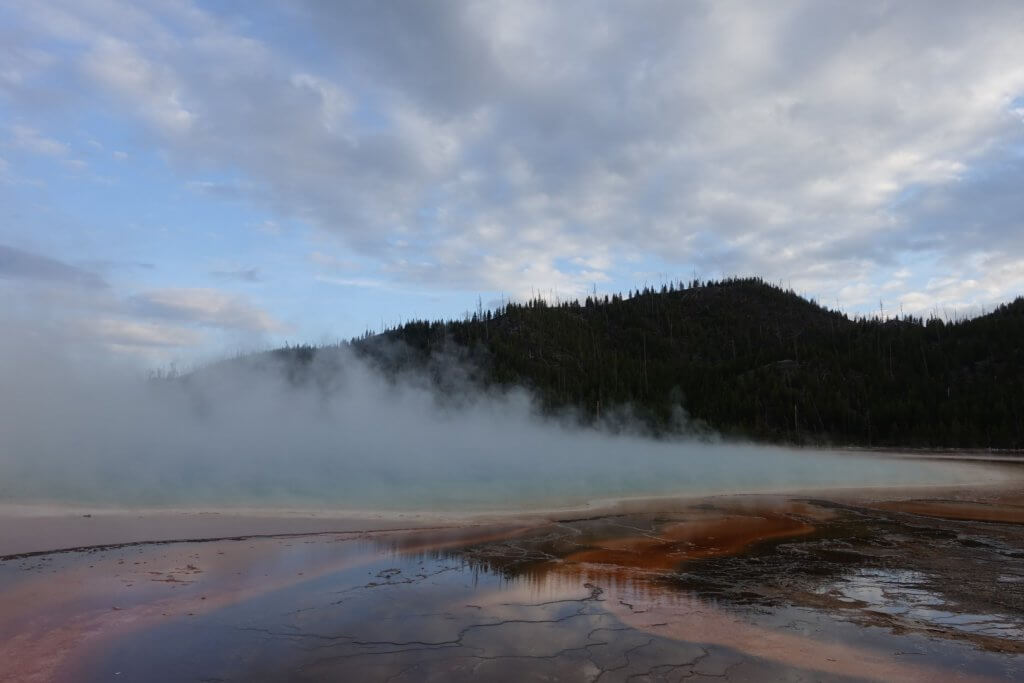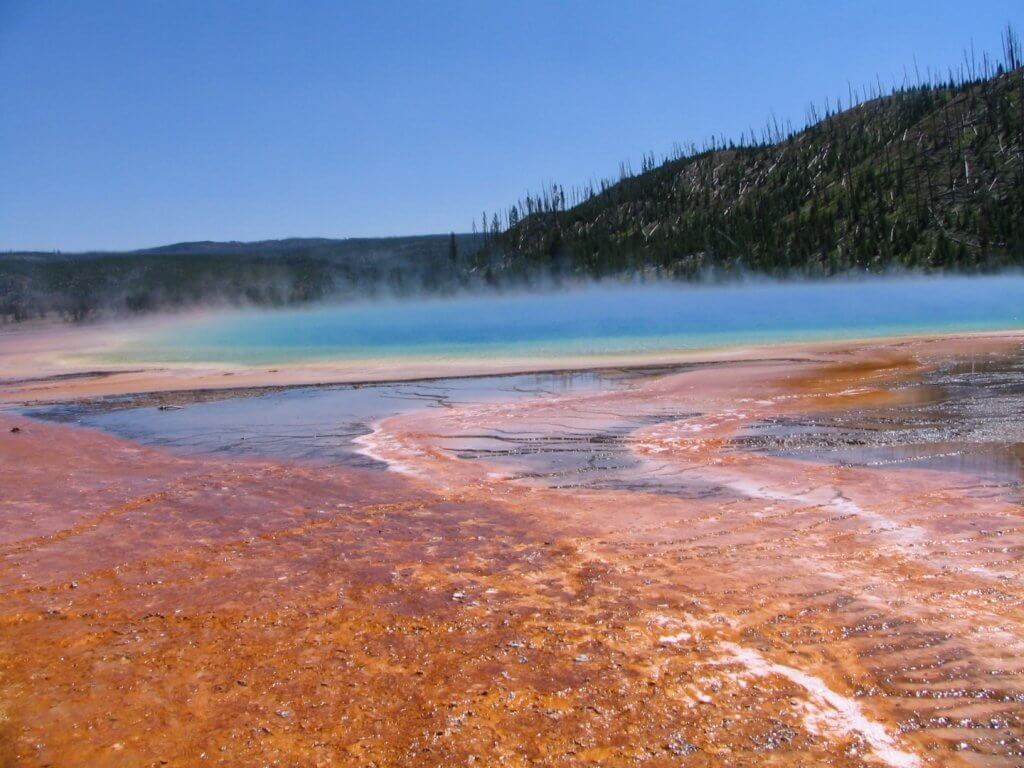 8. Old Faithful
And of course no trip to Yellowstone would be complete without a stop at Old Faithful, the geyser that shoots into the air like clockwork all year round. You can walk around the .7 mile Old Faithful Geyser Loop Trail while you are waiting for Old Faithful to erupt and see other geysers and hot pools. The next expected eruption time will be posted near the geyser.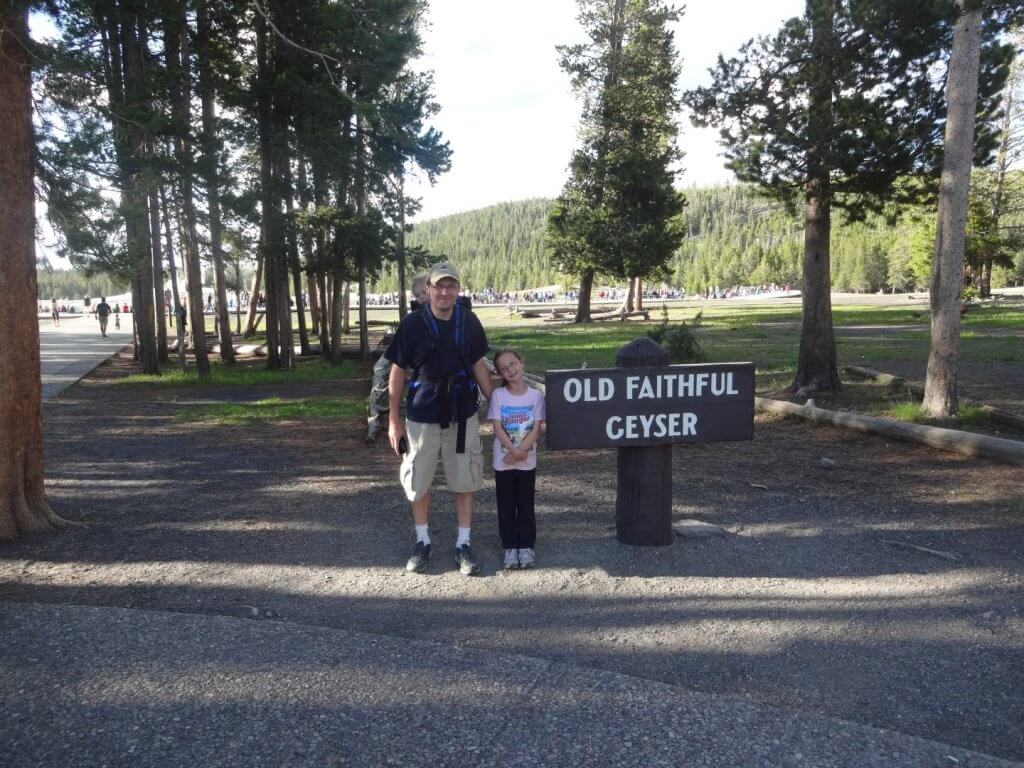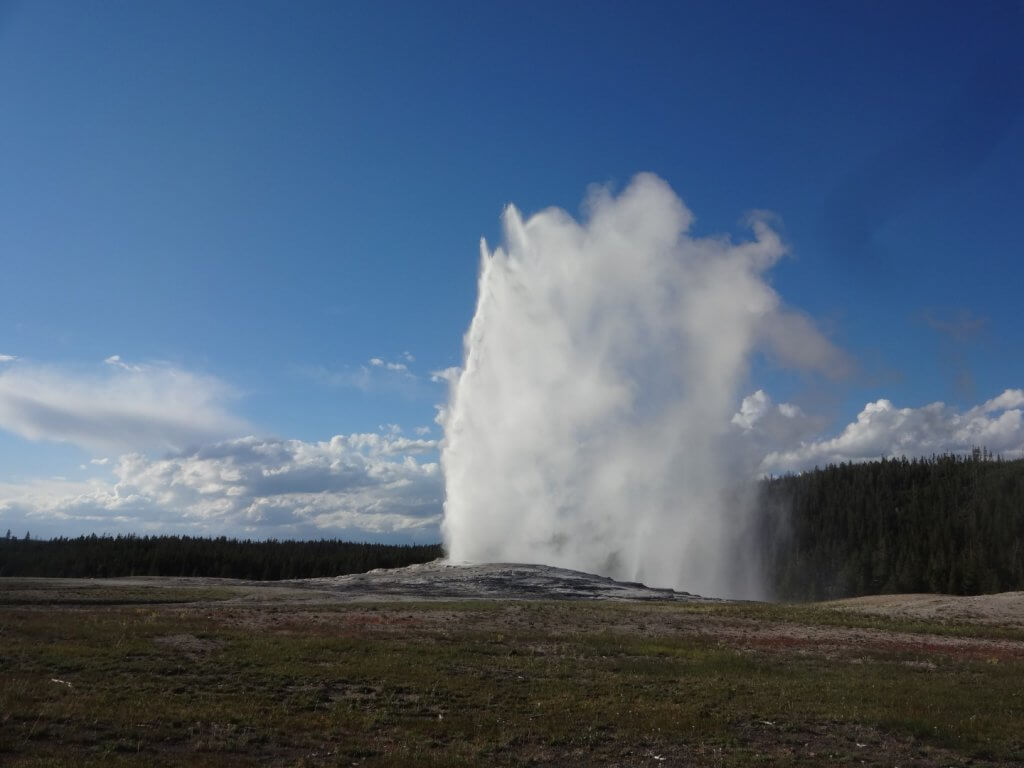 Camping and Wildlife
Camping in the park is a great way to experience it more fully, and may include buffalo or other wildlife right in your campsite! This picture is from our stay at Madison Campground when a buffalo wandered through the campground.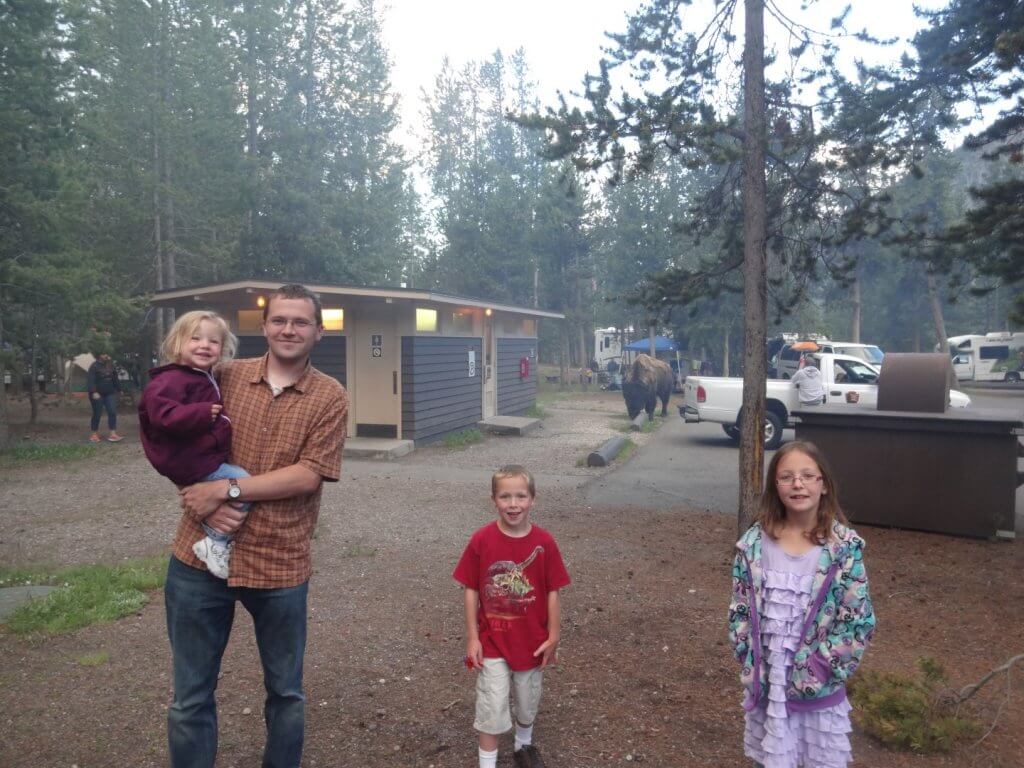 And here our kids are working on packets for the Junior Ranger program on a previous camping trip.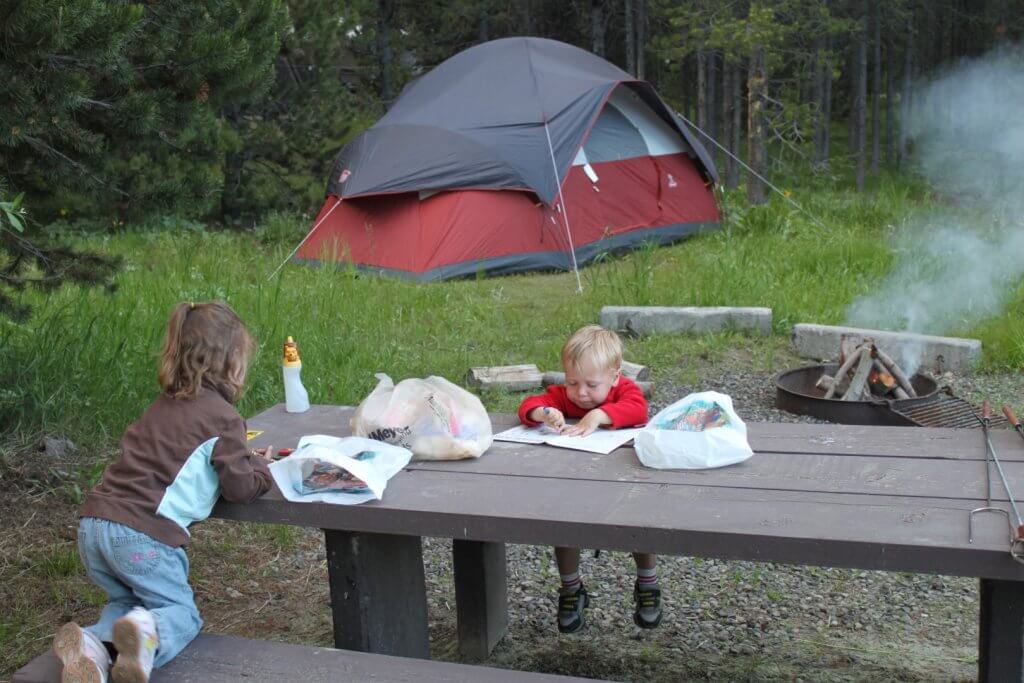 Staying in the park also makes it easier to get out to the trails early in the morning to beat the crowds and the heat. If you visit Yellowstone during the summer months, the walks through the hotsprings and other thermal features can get especially hot in the middle of the day!
Opportunities to see wildlife are everywhere in the park. It's hard to miss seeing buffalo or elk, but you're extra lucky if you see a bear!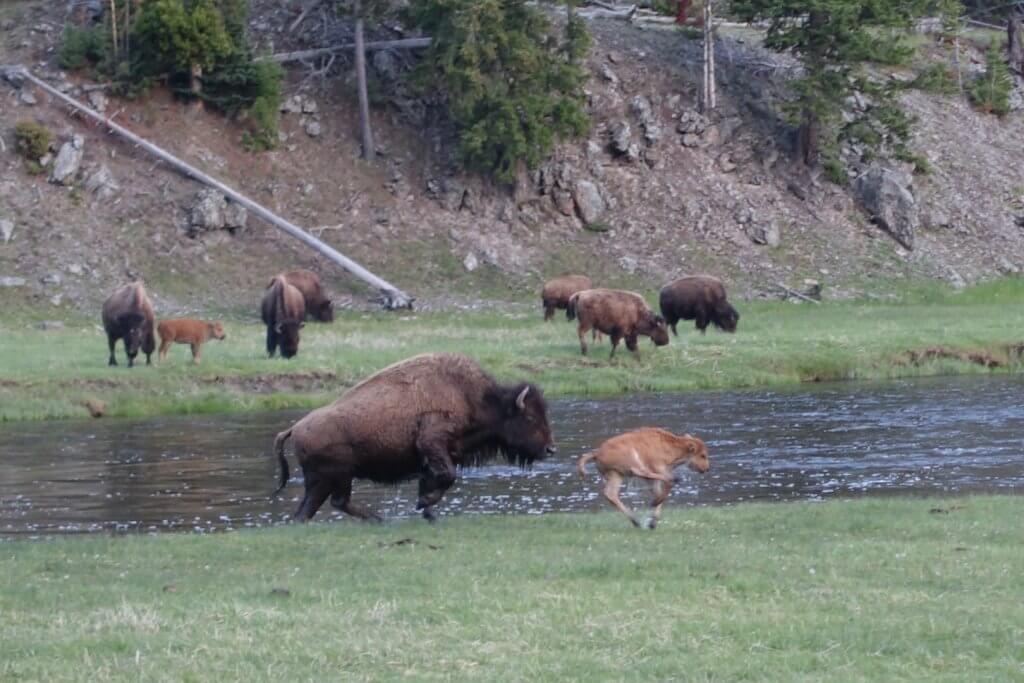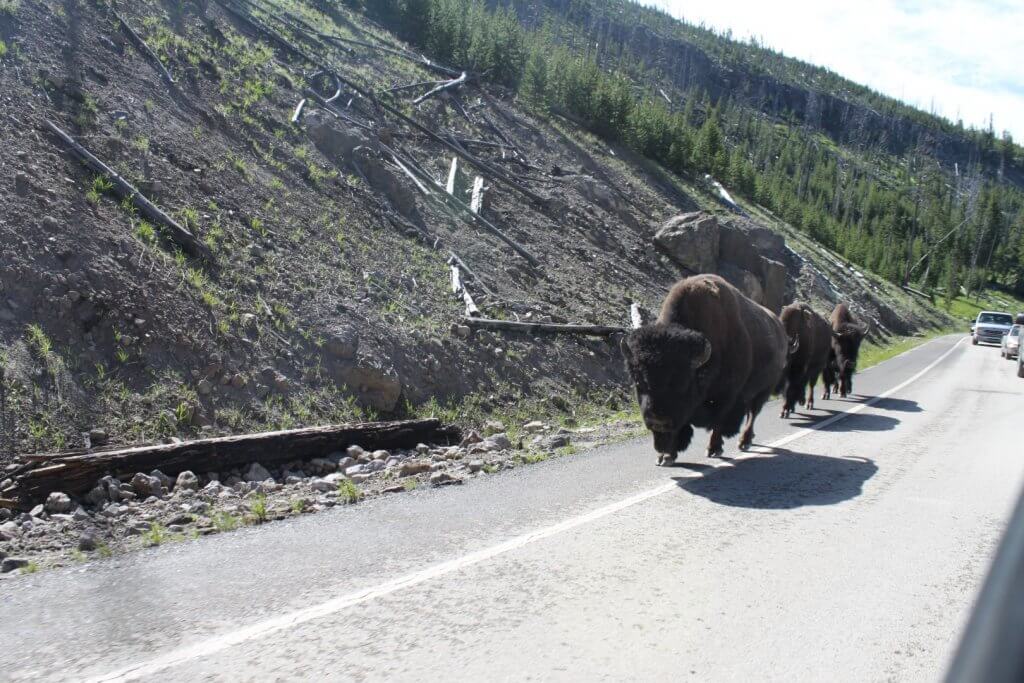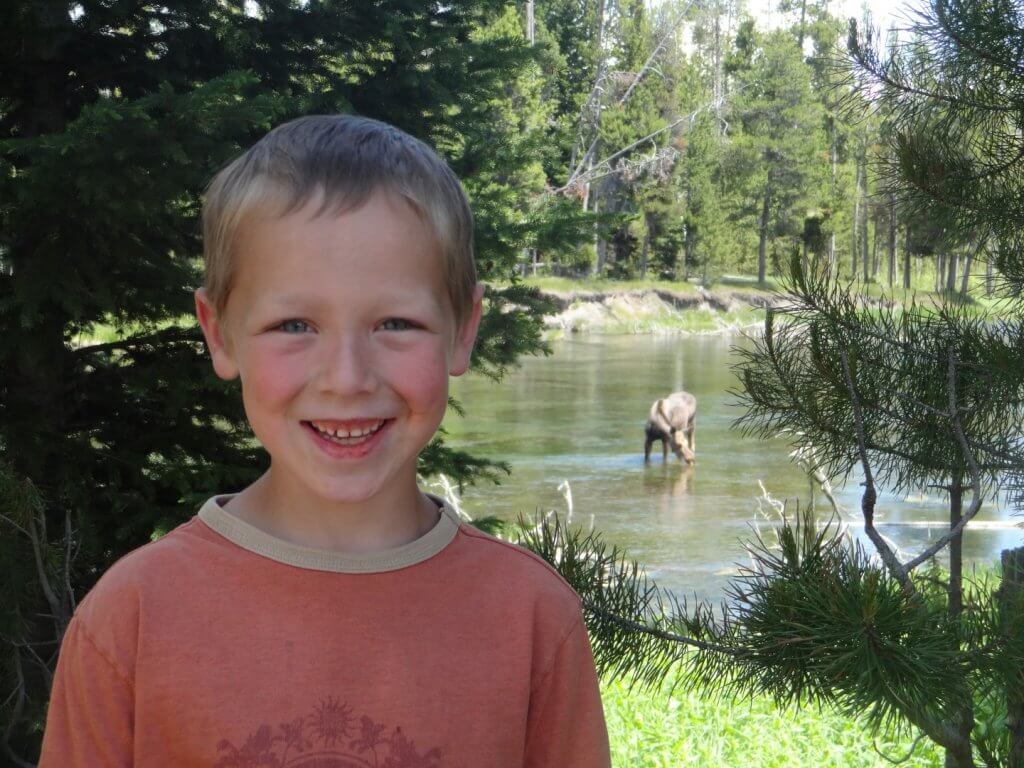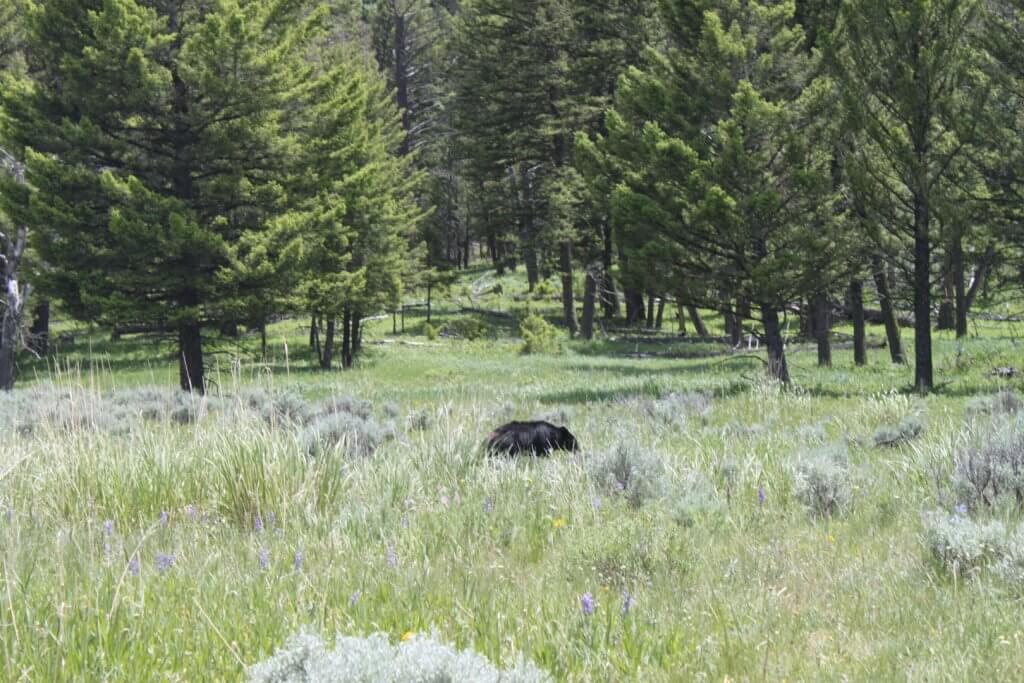 ---
If you have the time and want to see more of the wonders of nature, we recommend you continue south and enjoy Grand Teton National Park as well!