With COVID-19 restricting our travel, we are staying closer to our home in New York this summer. Fortunately, there is so much to see and do in the Northeast United States. At the end of July our family really enjoyed a weekend in Lincoln, New Hampshire.
After a fun weekend hiking and exploring the town, we continued on to Acadia National Park in Maine for more outdoor adventures.
Hiking
The White Mountains of New Hampshire are full of unique and scenic hikes. We just had time for a couple on this trip.
Basin Cascade Trail
The Basin Cascade Trail in Franconia Notch State Park was a great family hike. The trail wasn't strenuous, but we did a lot of scrambling over roots and rocks over the 2.5 miles.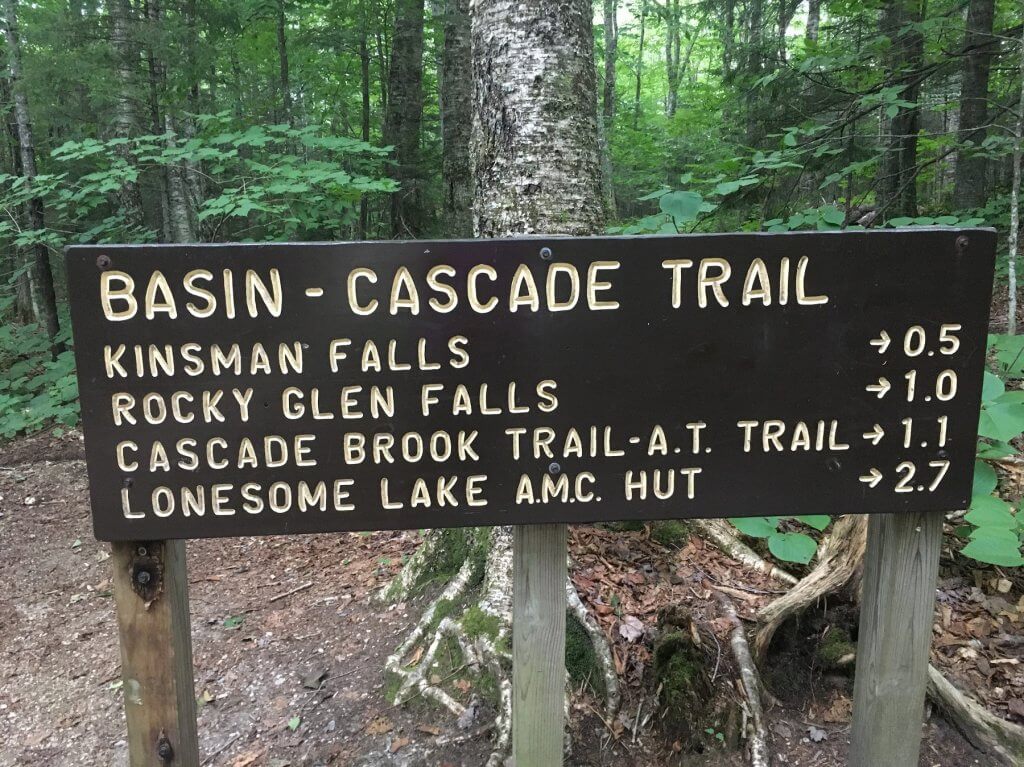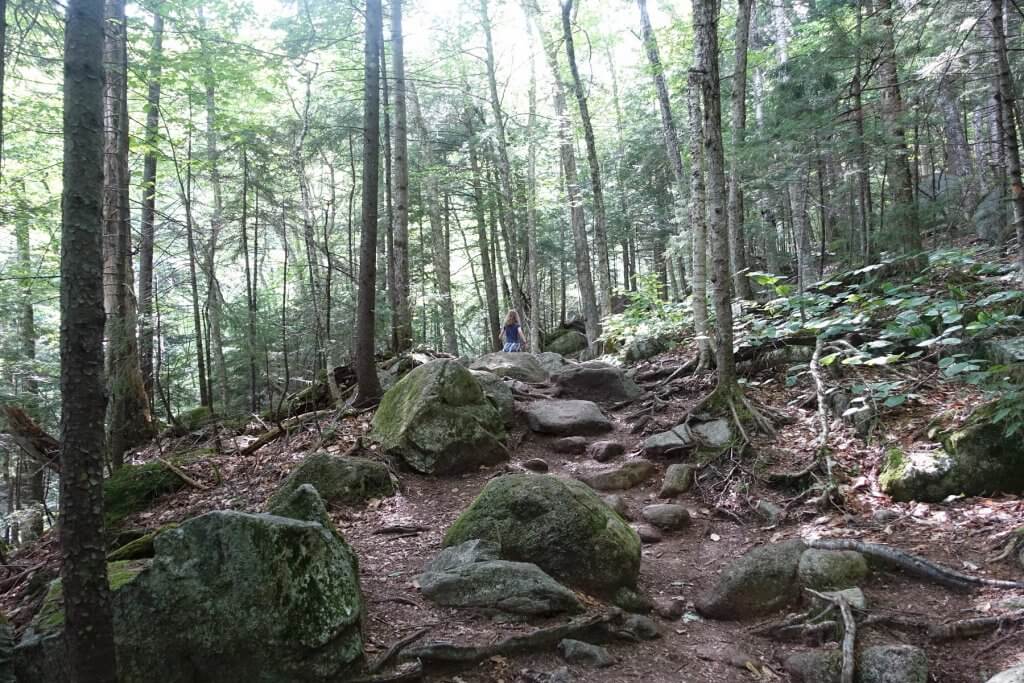 The river running down over a large rock area looked like a great place for swimming and splashing around and made us wish we'd worn bathing suits like many others on the trail. Instead, we dipped our feet in then continued on our hike. We made it to Rocky Glen Falls before turning back.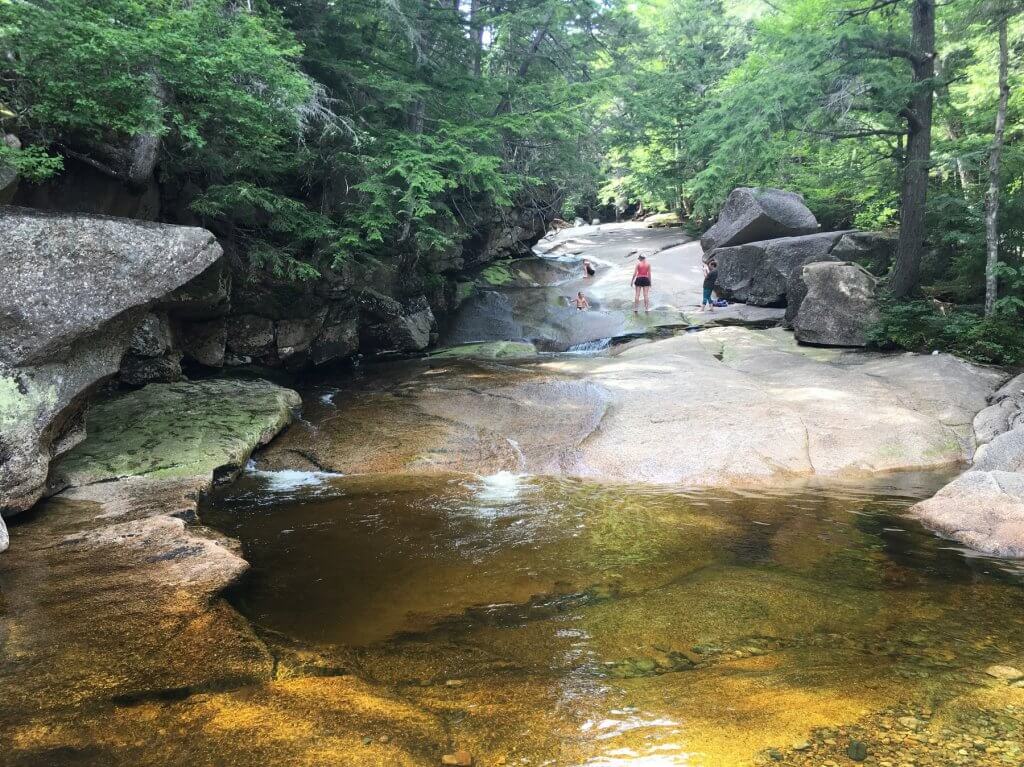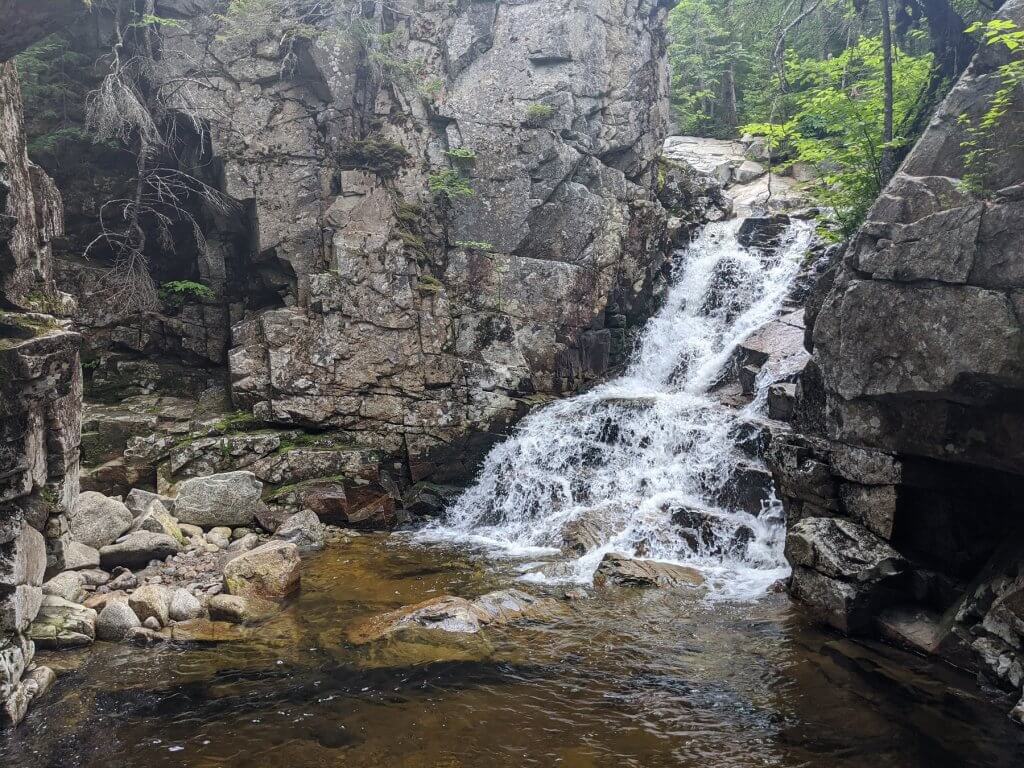 Beaver Brook Trail to Mount Moosilauke
My husband and son left early one morning to hike the more strenuous Mount Moosilauke on the Beaver Brook Trail. This hike was just under 8 miles and included lots of steep climbing over rocks. They said it was a fun trail and enjoyed the views from the top.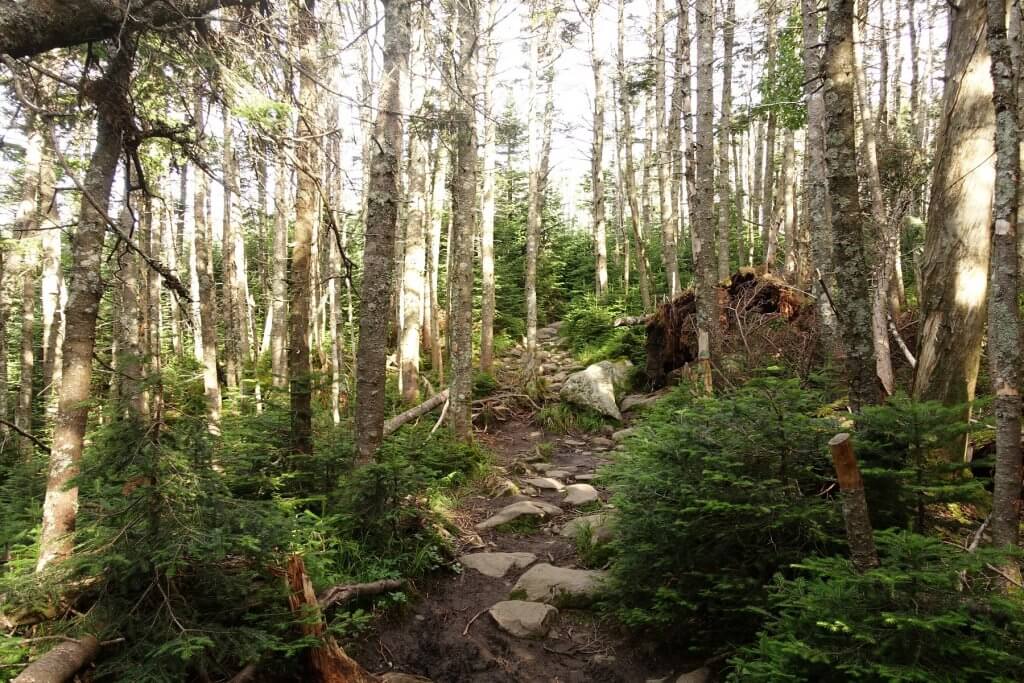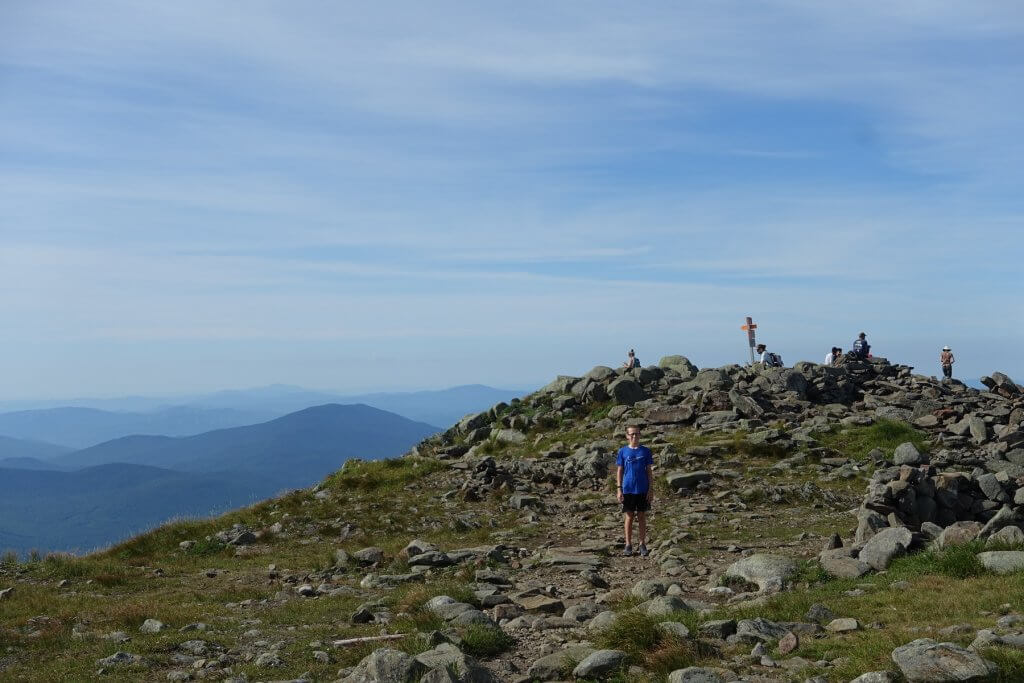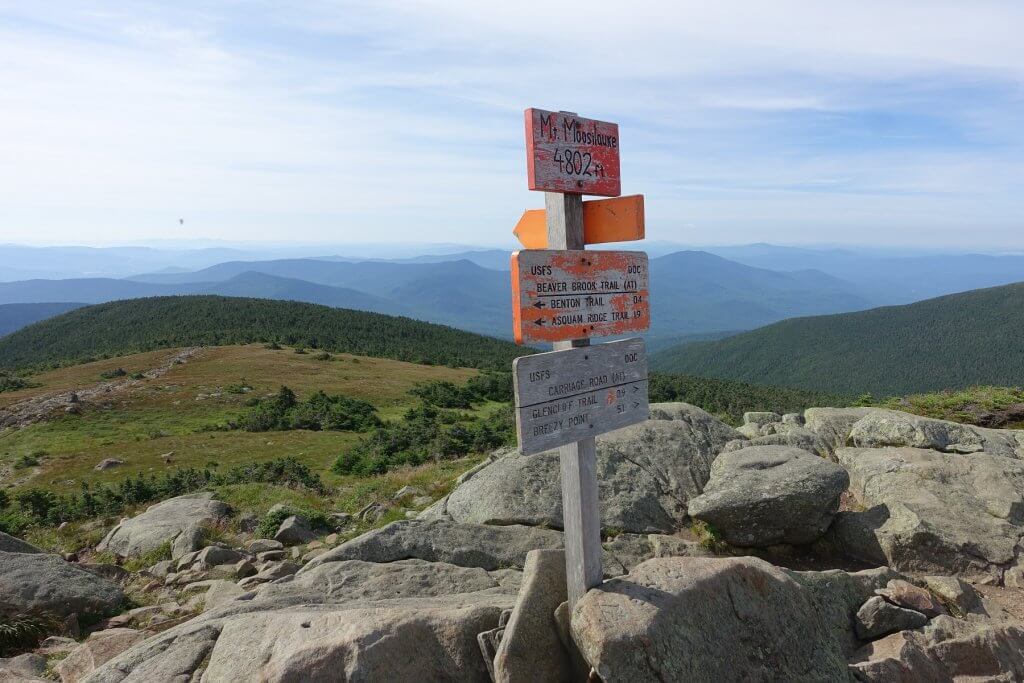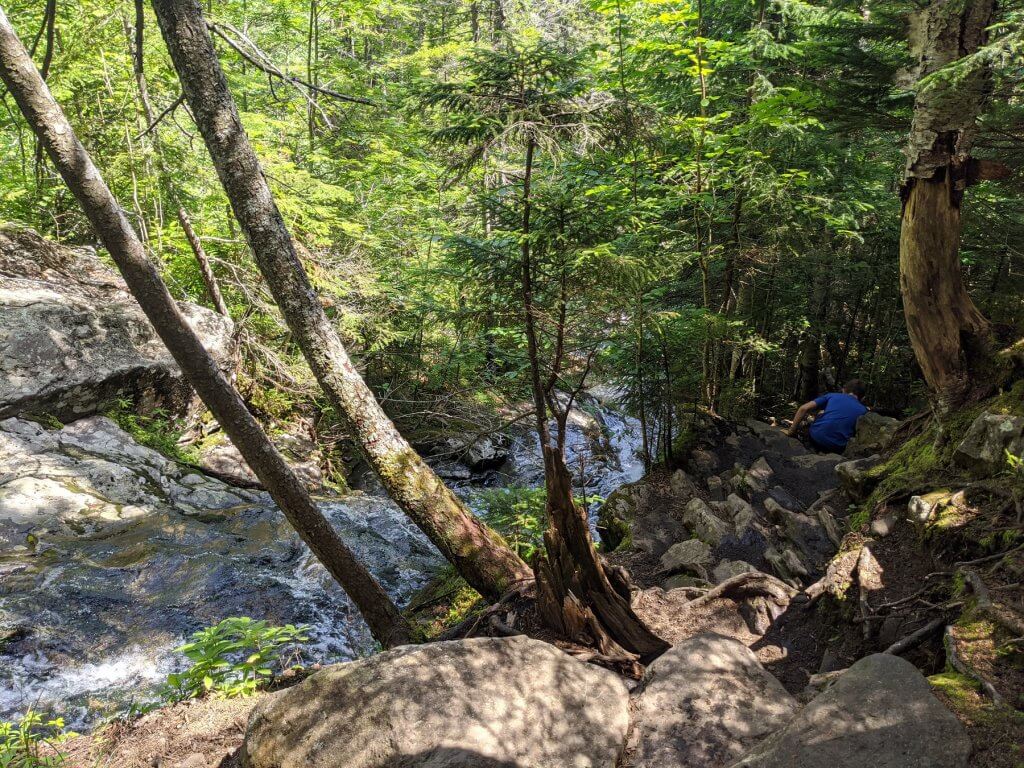 Around Town
Lincoln is a charming place with lots of small-town character. We enjoyed walking through main street and along the Pemigewasset River on the J. E. Henry Trail. The river is rocky and beautiful and we saw quite a few people enjoying its swimming holes.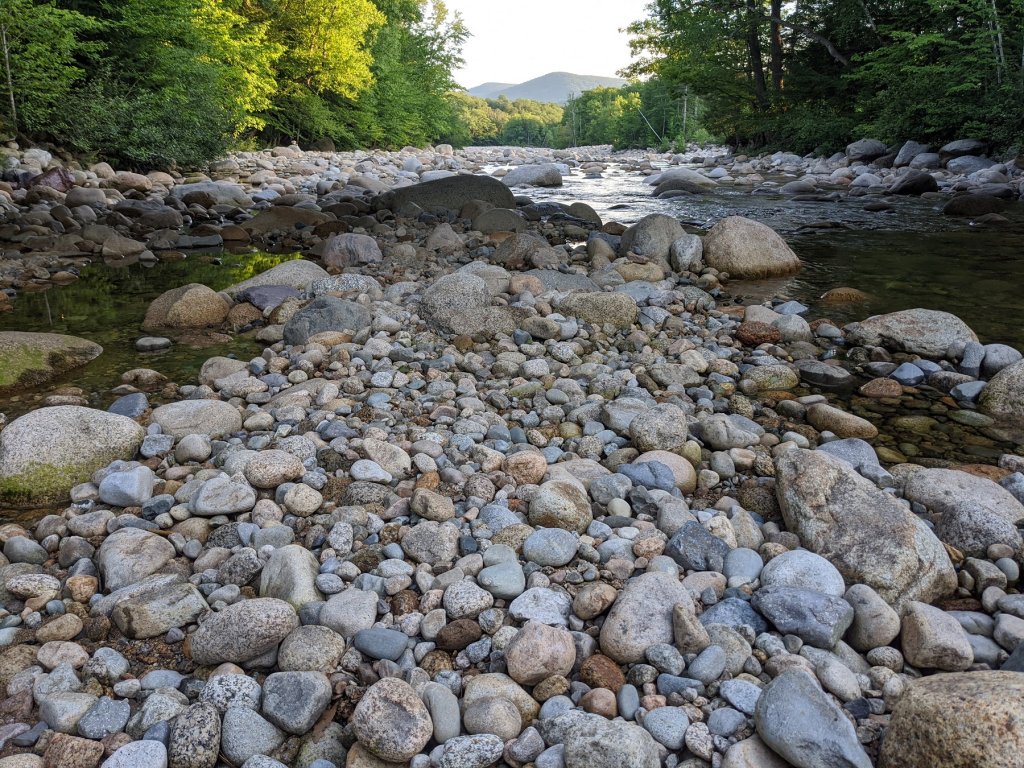 Clark's Bears
We had so much fun at Clark's Bears. Because of COVID they were only at 25% capacity, so we enjoyed almost no lines and no crowds. We were able to everything we wanted to do there in about 4 hours, including both shows.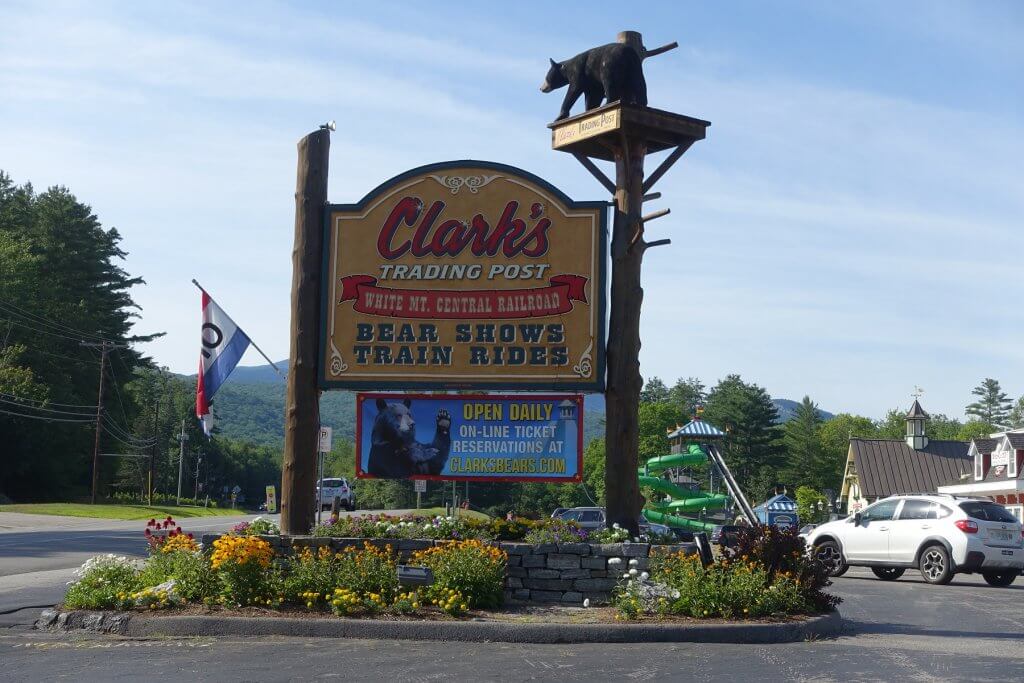 My favorite parts were the bear show (which included a bear riding a scooter, swinging on a swing, catching a frisbee, and more!) and the free Segway park. The Chinese Acrobats show was short but impressive.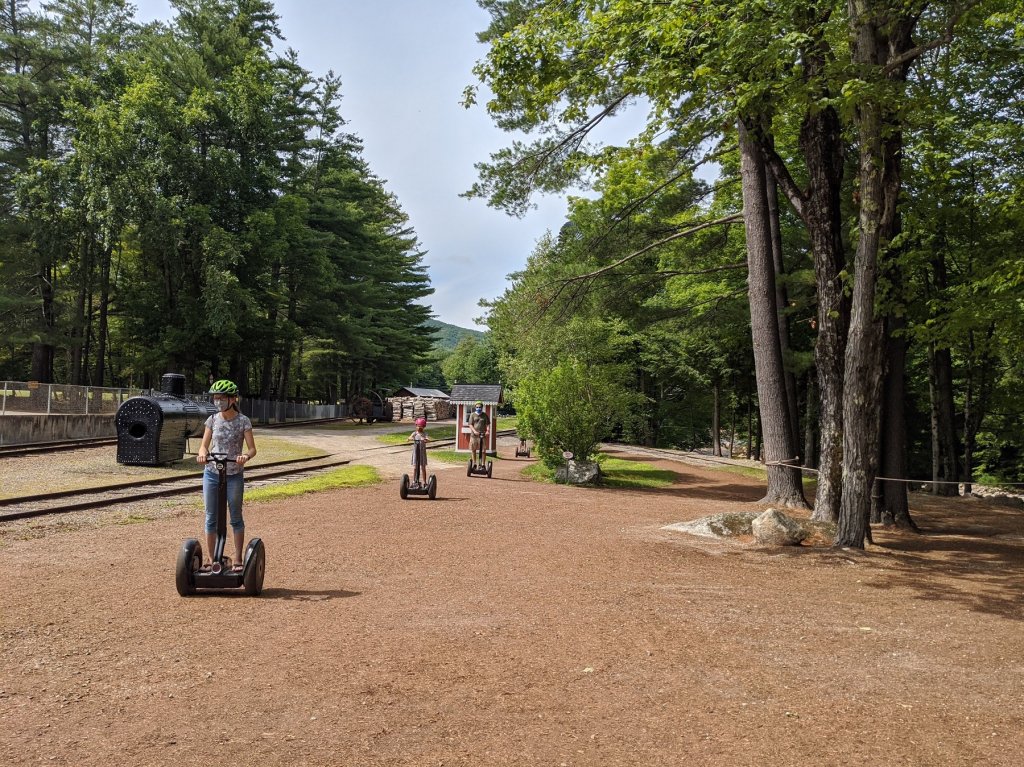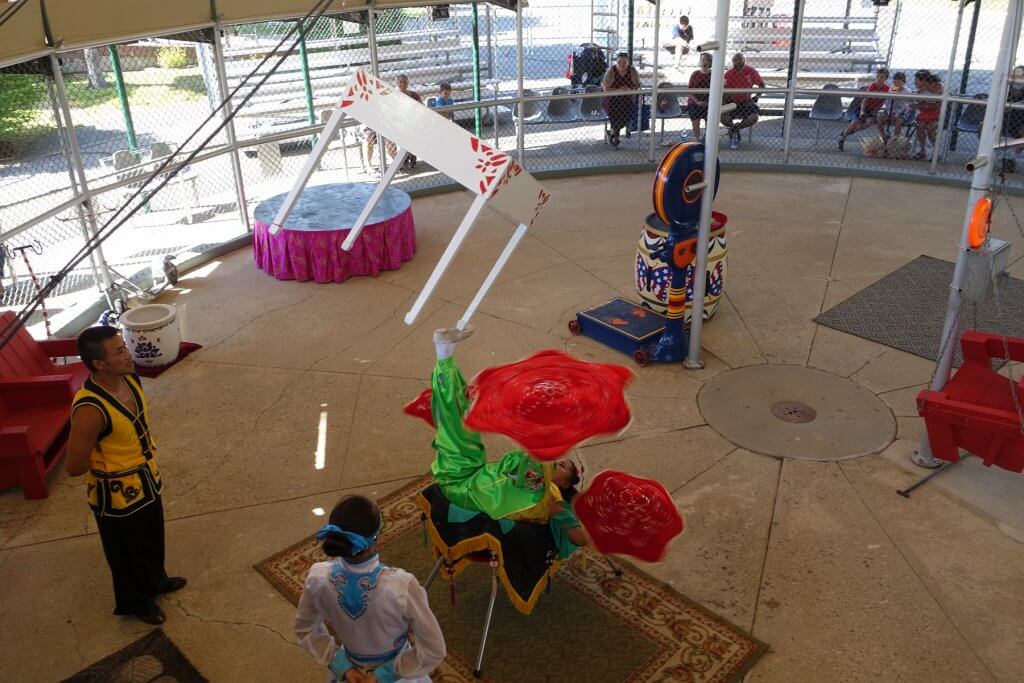 We got soaked in the bumper boats and on the Anaconda Escape water raft ride, so we stayed nice and cool even though it was a warm day. And we enjoyed the other activities as well. There were some very interesting antiques and local history displayed in a few small museums.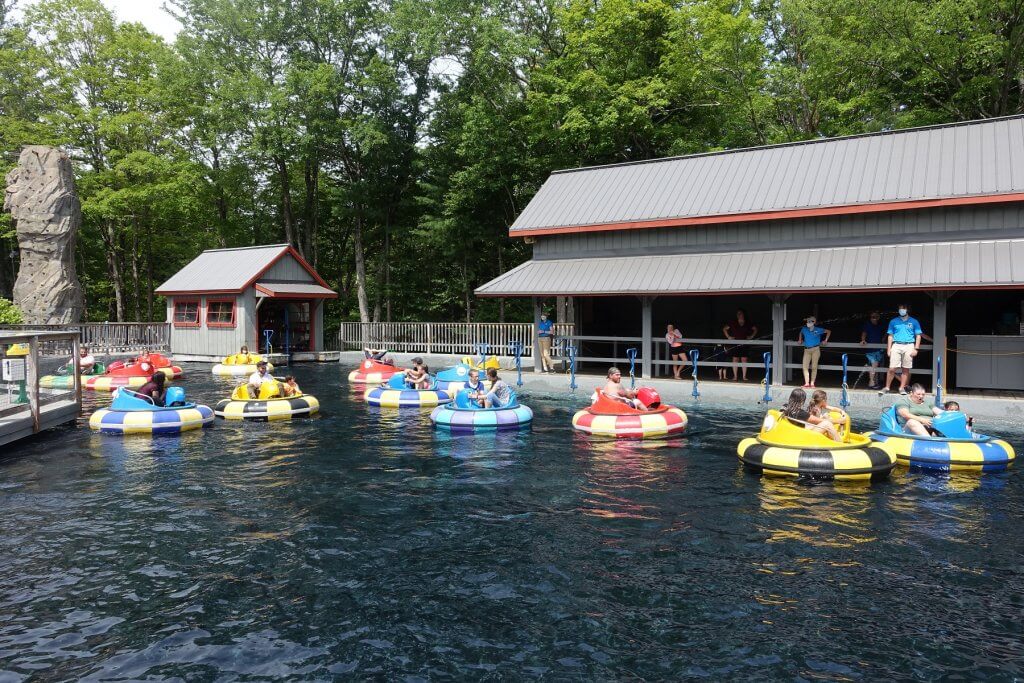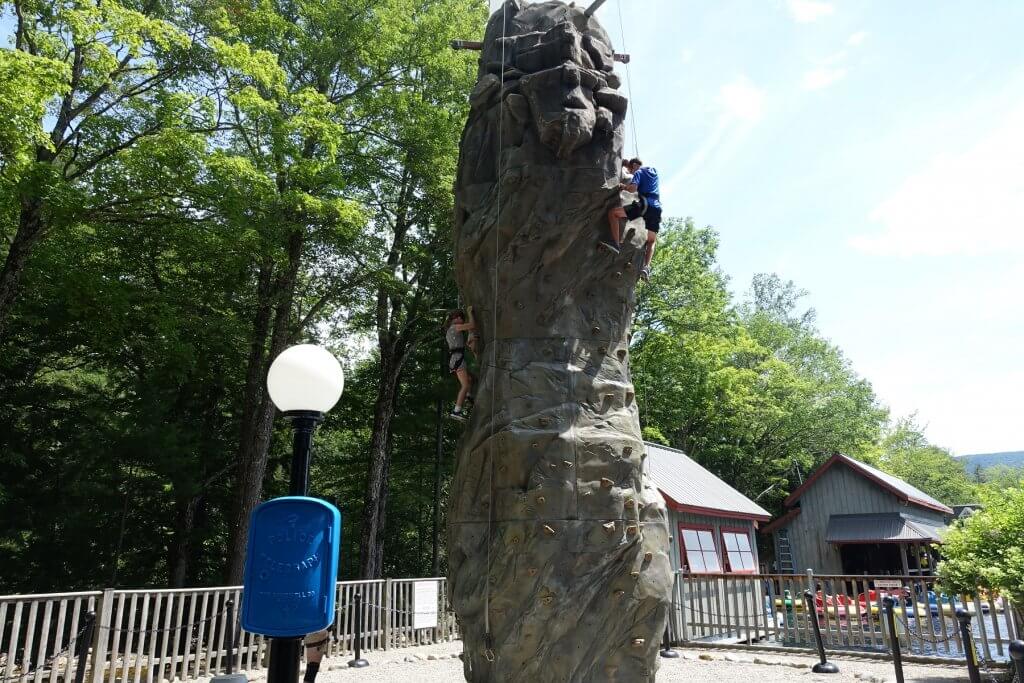 Lodging
We stayed at the Holiday Inn Express and it was a great location, close to everything we wanted to do. We walked from the hotel into town a few times. The front desk staff was amazing and very attentive, even remembering our names and checking in as they saw us around the hotel.
Even during COVID restrictions, they served a full hot breakfast. Rather than guest serving themselves buffet-style, they had servers get food for guests so everything was kept safe and clean.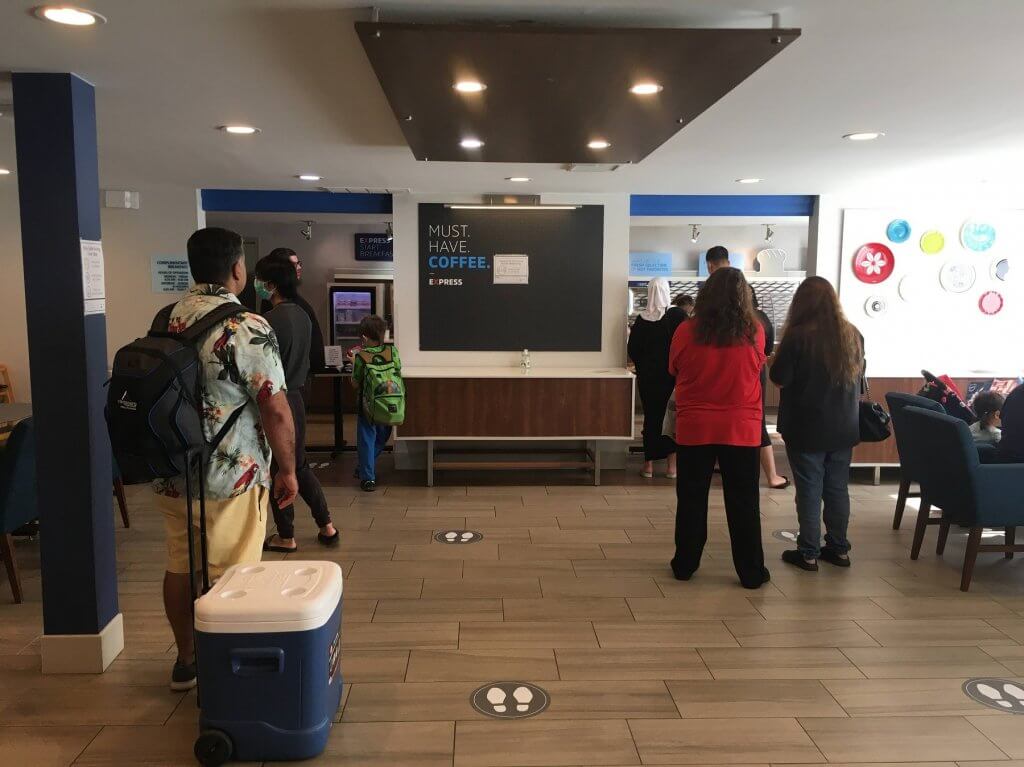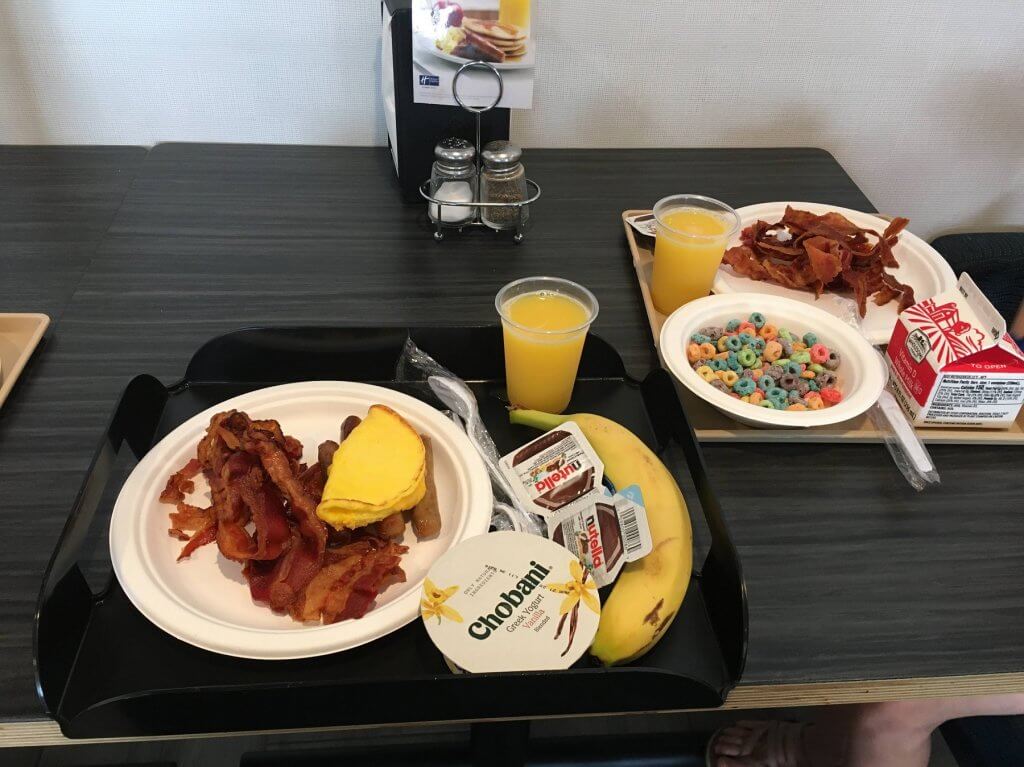 ---
If you live in the northeast and want a little getaway, consider exploring New Hampshire! For more travel ideas in the region, check out these posts:
Lake George, NY: The Original Vacation Destination