Until we went to Three Sisters Springs in Florida, I didn't even know what a manatee was. But it's impossible not to love these gentle giants after getting up close to them. It's a magical experience for adults and kids old enough to swim, and one that no one will forget!
To enjoy the manatees from the water, you can book a tour or rent a kayak, canoe, or SUP board and go without a guide. We had a great time renting kayaks and going on our own. It wasn't hard to get to the Springs and it was a much more budget-friendly option for our group.
We rented kayaks with our large family group from the Crystal River Kayak Company and had a great experience paddling on the Crystal River to Three Sisters Springs. At that time we were allowed to kayak right into the Springs, so some of our group stayed in our kayaks the whole time while others got out to swim.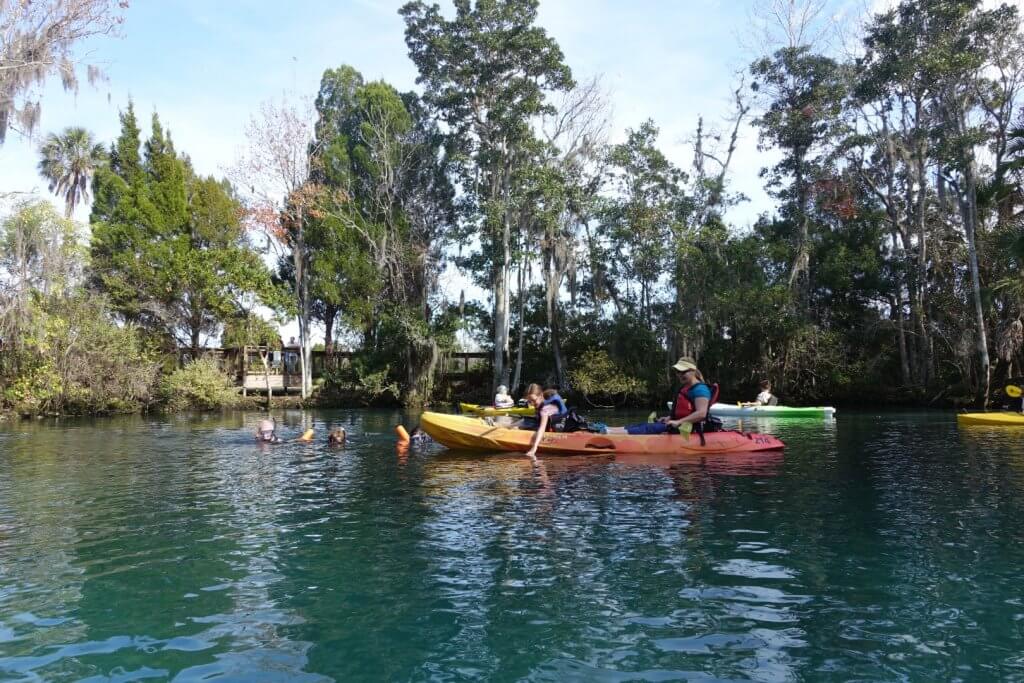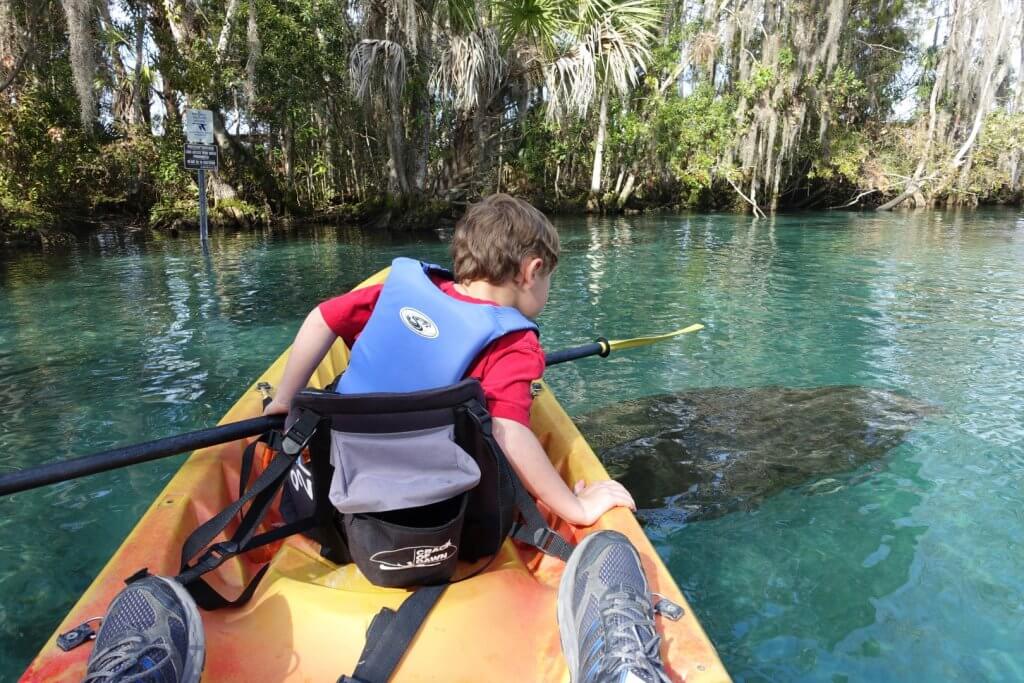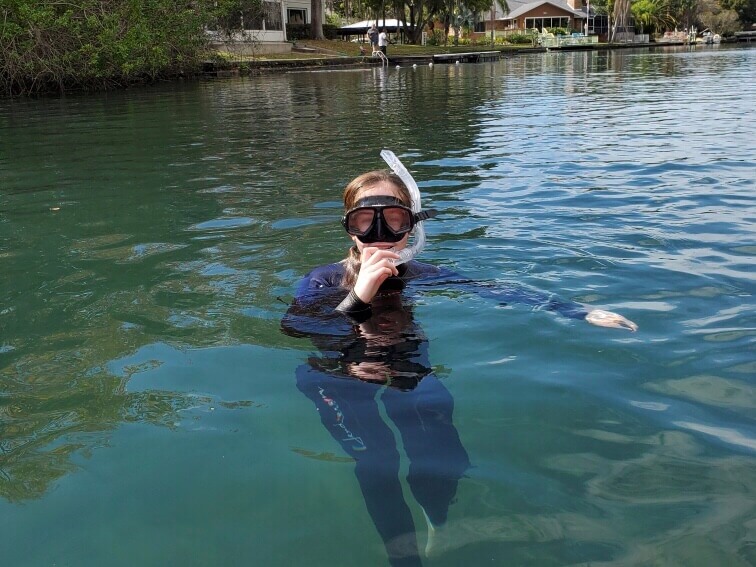 There are manatees in the area all year round, but many more manatees make Three Crystal Springs their home during the winter months between November and April. We highly recommend this up-close experience with manatees during this time.
Just know that during these winter months you are now required to leave your kayak just outside and swim into the Springs. If you don't want to swim, there is still a good chance you will be able to see manatees from your kayak.
Also, the US Fish and Wildlife Service can close in-water access to Three Sisters Springs when water temperature is low or for other reasons to keep the manatees safe. You'll want to check the Crystal River NWR Facebook page before you go to find out about any temporary closures. Remember, even if the Springs are closed you can still paddle to the outside of the Springs and swim around outside the boundary, so a closure doesn't have to ruin your trip!
---
Before you head to Florida, check out two of our favorite places to stay in Orlando, less than a two hour drive from Three Sisters Springs: the Hyatt Regency Grand Cypres and Disney's Fort Wilderness Campground.
And if you are looking for more to do in Central Florida, consider a visit to the Space Coast for a rocket launch or a tour of the Kennedy Space Center Visitor's Complex.
Grab a printable activity book for your upcoming trip at our new store!