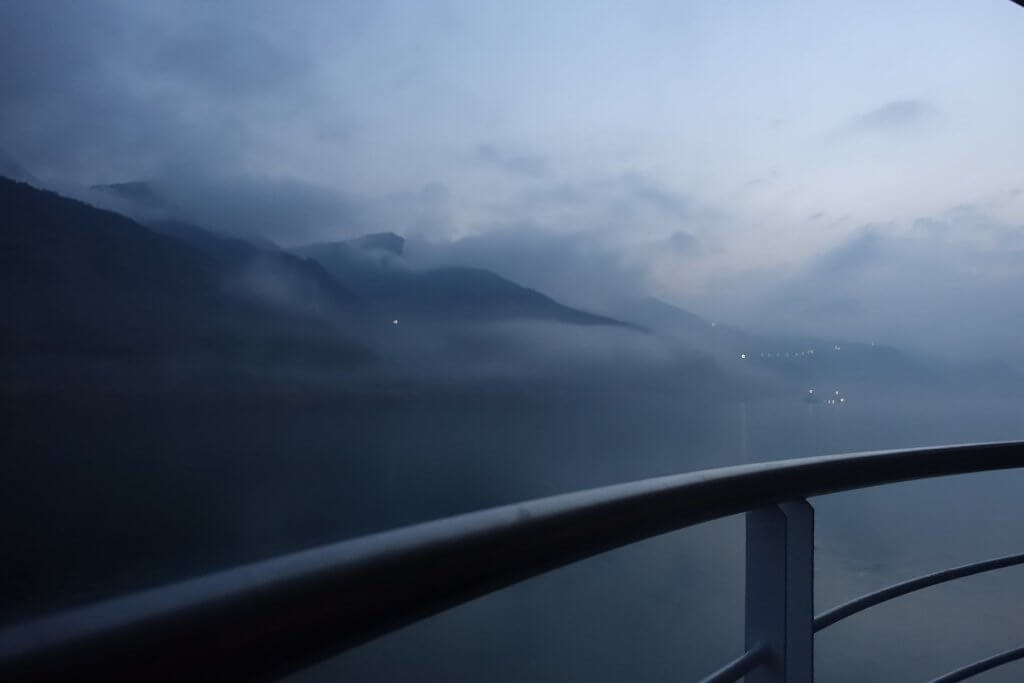 The Yangtze River between Chongqing and Yichang is truly breathtaking. Standing on the top deck of the ship and watching the majestic cliffs go by, relaxing on our private balcony and gazing at the peaceful villages and green mountains through the early-morning mist, and marveling at the brightly-lit cities at night were some of our favorite pastimes on the cruise.
The changing landscape included cities, rural farming towns, green cliffs, and tree-covered mountains dotted with pagodas.
This cruise on the Yangtze River was part of our first trip to China, you can read our full China trip report here. We sailed from Chongqing to Yichang on the Century Diamond.
It was very affordable compared to river cruises we've seen in other countries, less than $300 USD per person! I'm so glad that we booked this cruise, it was the highlight of our China trip!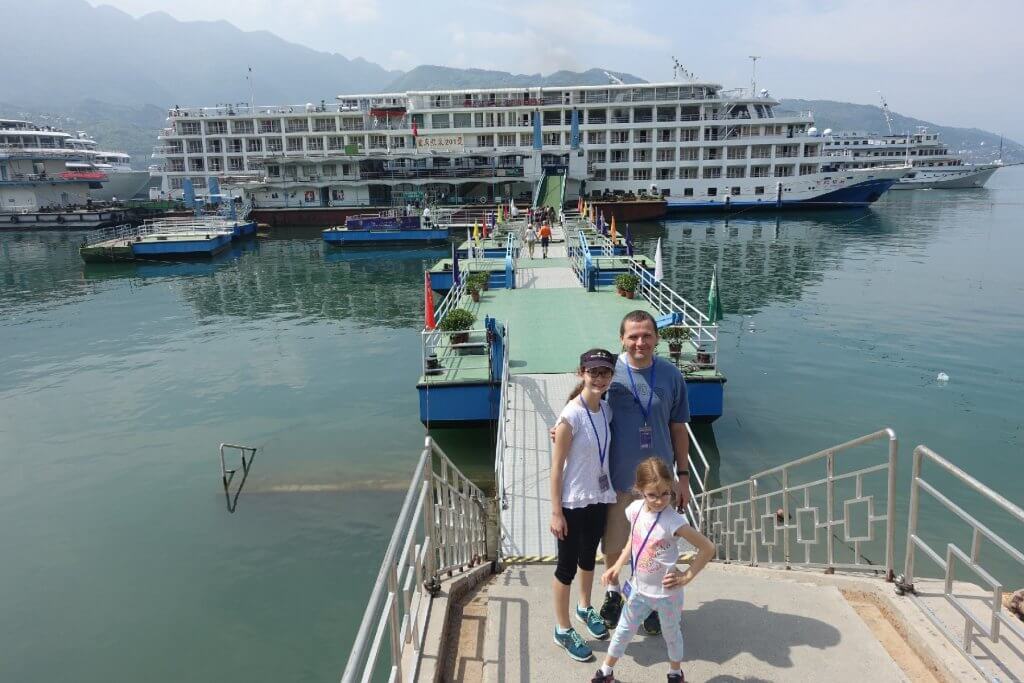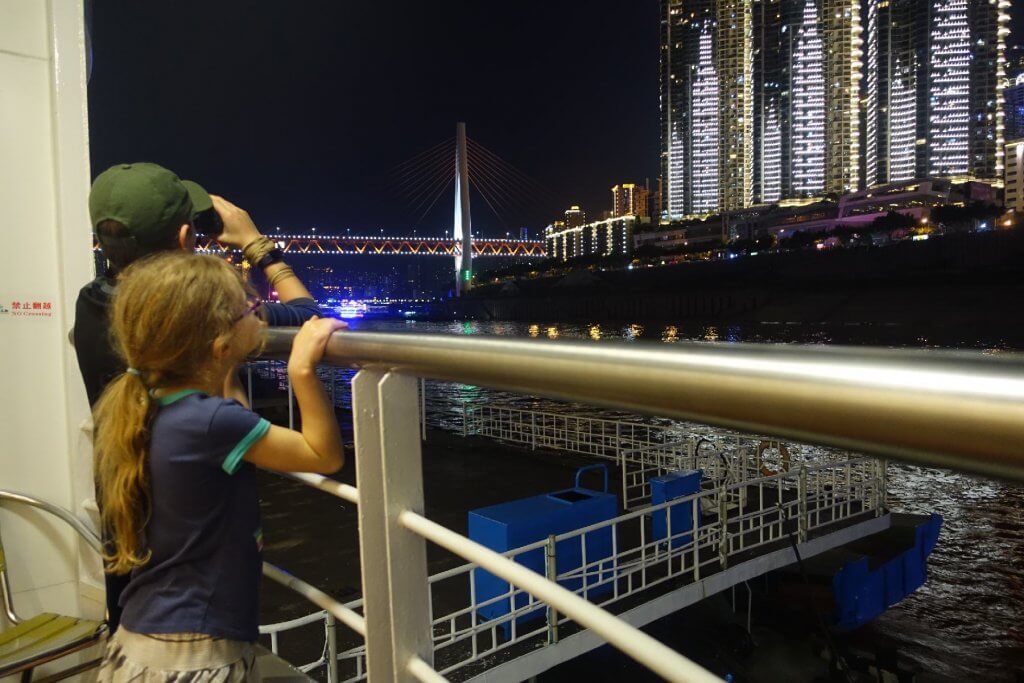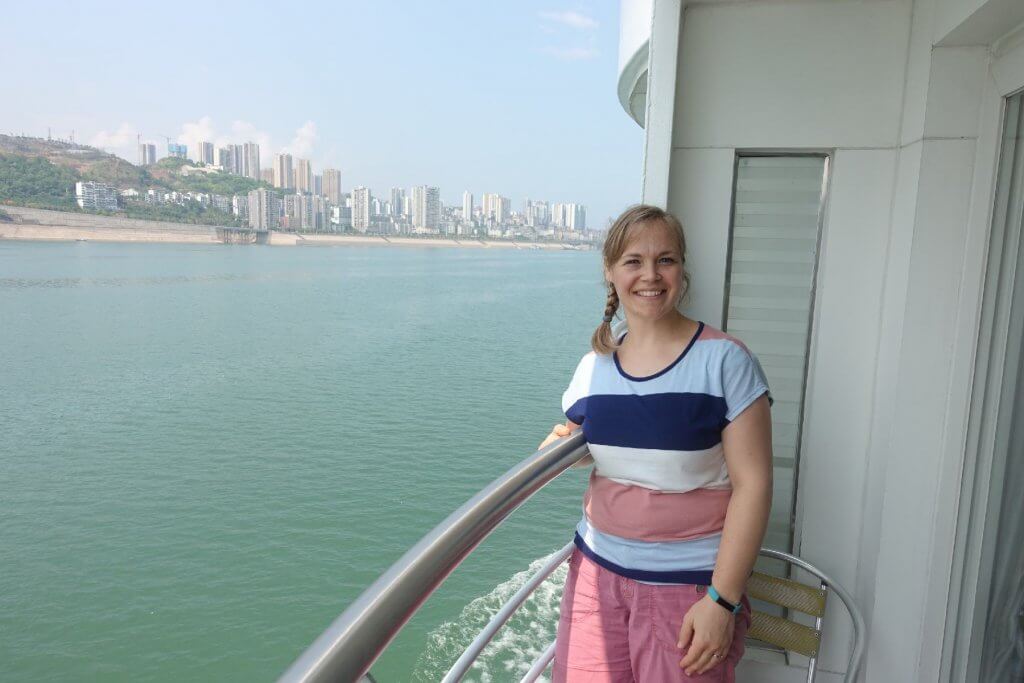 Activities
If you are looking for a place to relax and soak in the great views then you will be right at home on the ship.
If you like to be on the go all the time, then it may be a good idea to bring some games, a book, or something else to do between excursions so you don't get restless. Or if you are interested in learning something new, they offer a few activities on the ship during the day like Tai Chi, line dancing lessons, and an inner bottle painting demonstration.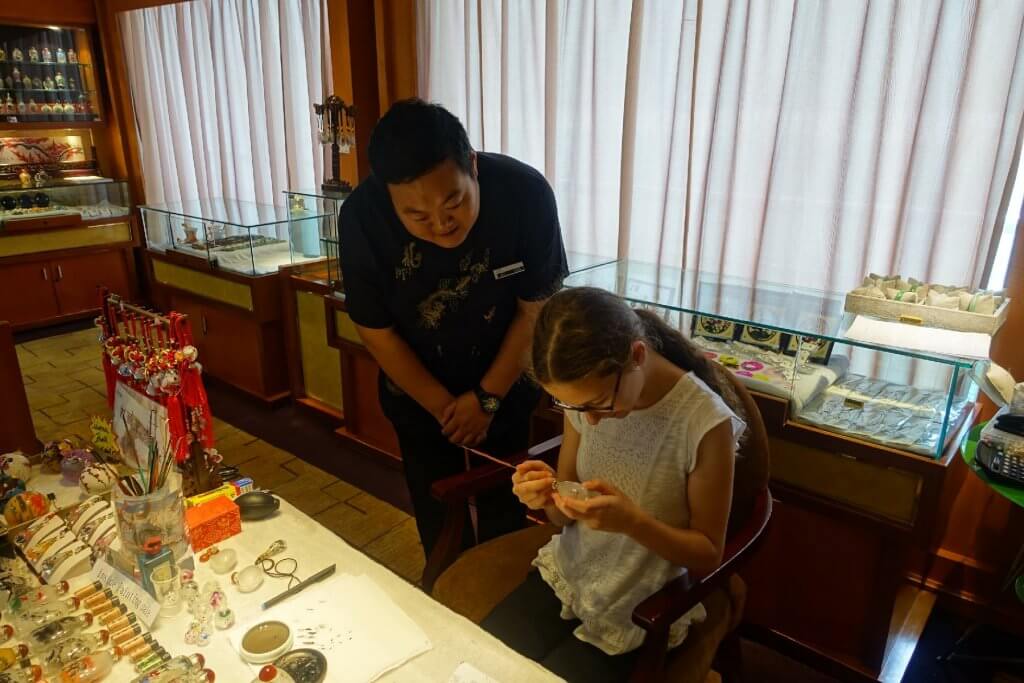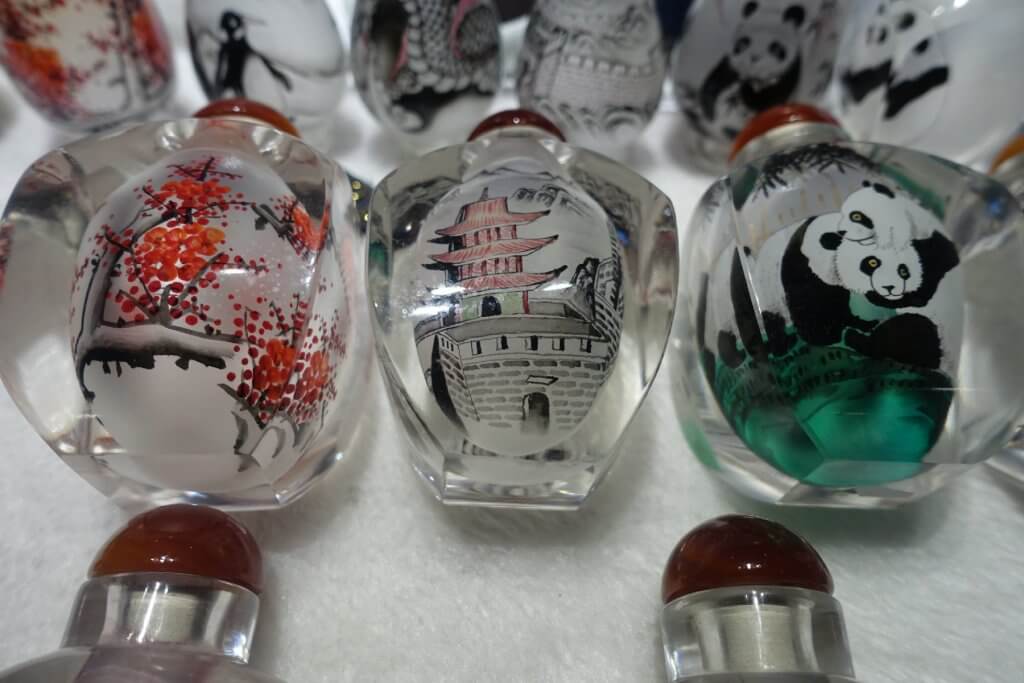 And of course every day there was an optional excursion in the morning and an included excursion in the afternoon.
Optional Morning Excursions
Fengdu Ghost City
We skipped the Fengdu Ghost City tour the first morning because we wanted to sleep in and explore the ship. We quickly learned that there isn't much to explore. It was still nice for me to have some time to relax, but my kids got a little restless and were definitely ready to get off the ship and see the sites when the time came for the afternoon excursion.
White Emperor City
This tour was definitely worth it for us. We enjoyed learning some interesting history from our tour guide and seeing the views of one of the Three Gorges from the top. It was a lot of stair climbing to get to the top, but there were lots of men willing to carry you in a chair on their shoulders if you didn't want to do the climb. They passed all of us solo hikers as they practically ran up and down the stairs with their passengers!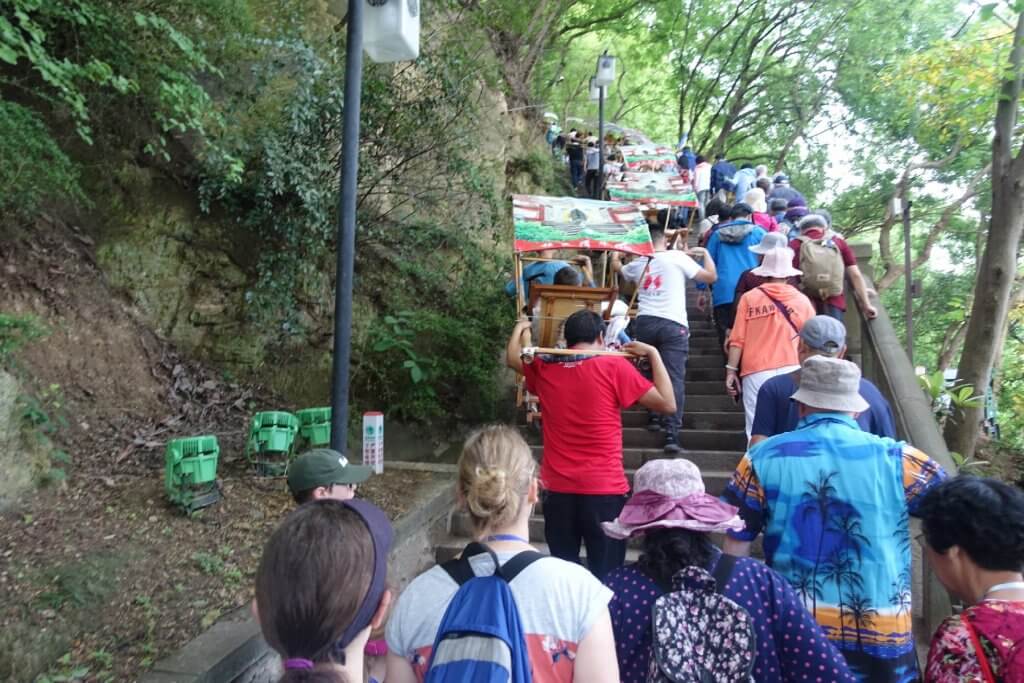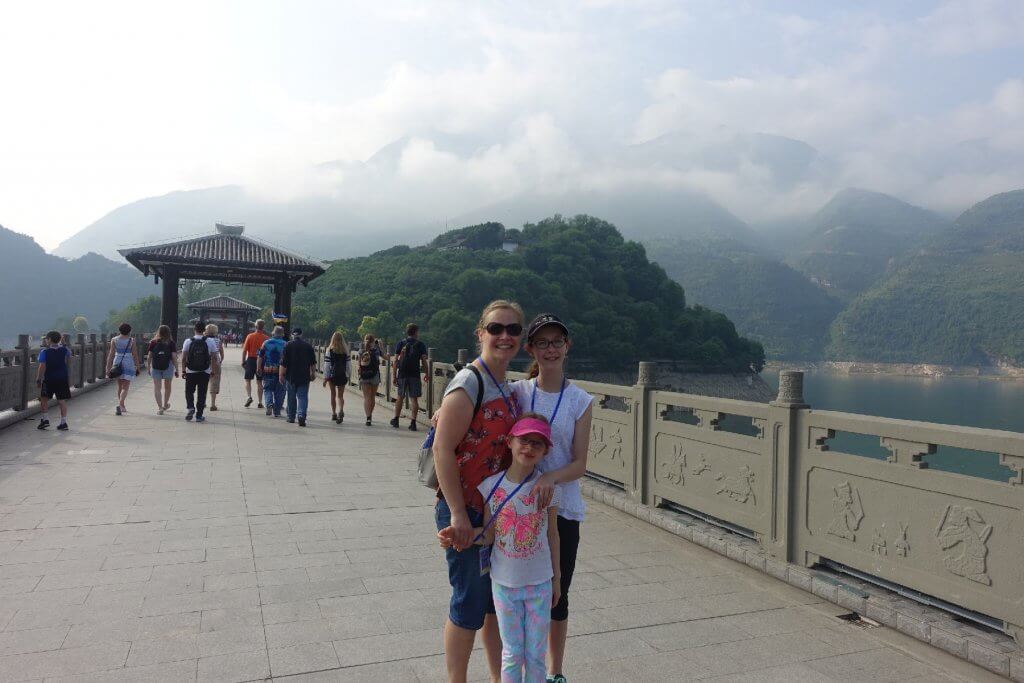 Included Excursions
Pagoda Tour
The Pagoda Tour on the first day was a great way to get a taste of Chinese architecture and some history. Again, there were lots of stairs to climb, but it was interesting to see the inside of the pagoda as we climbed, and the views from the top were beautiful.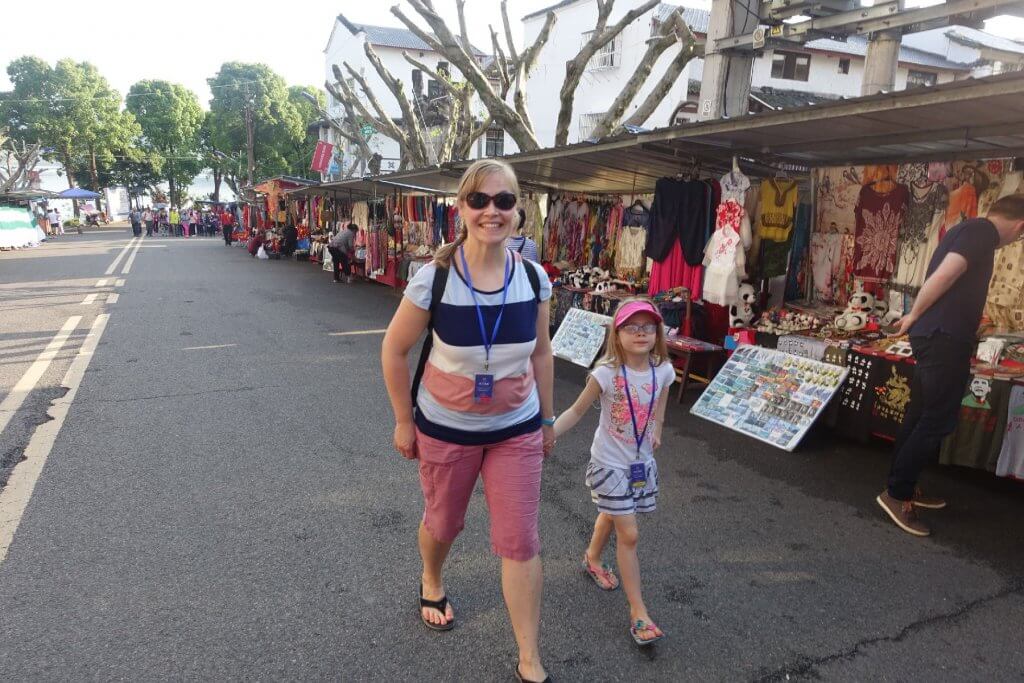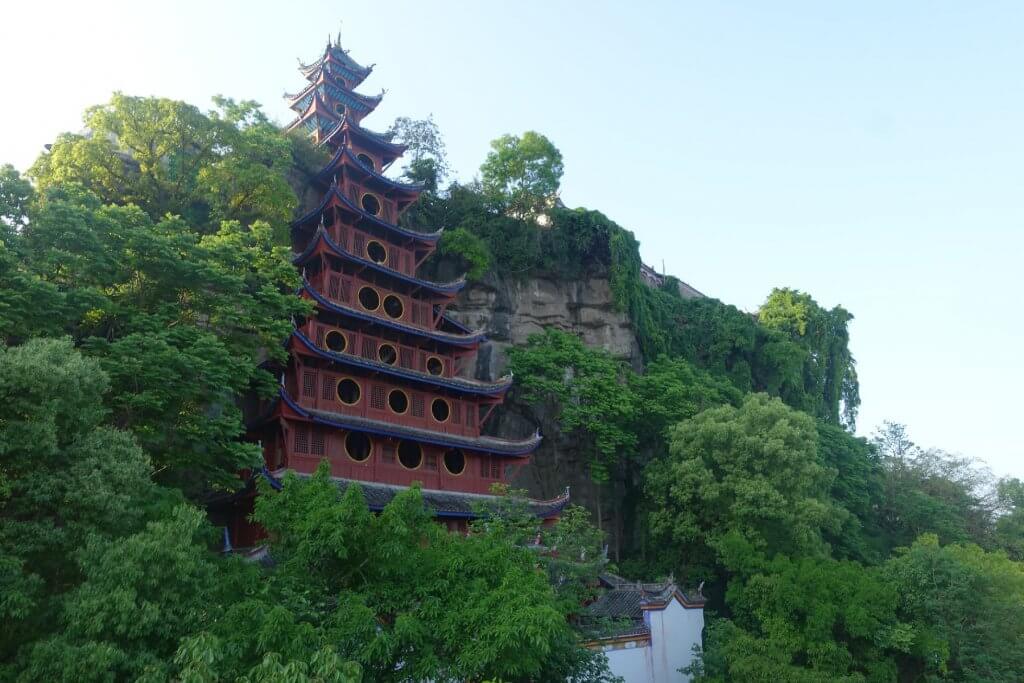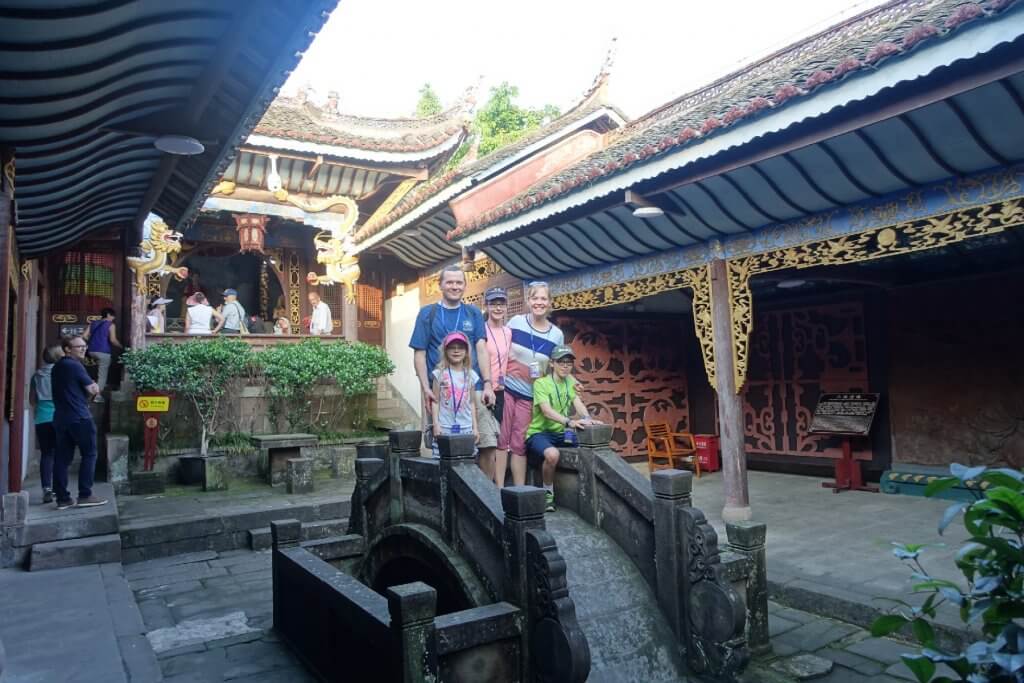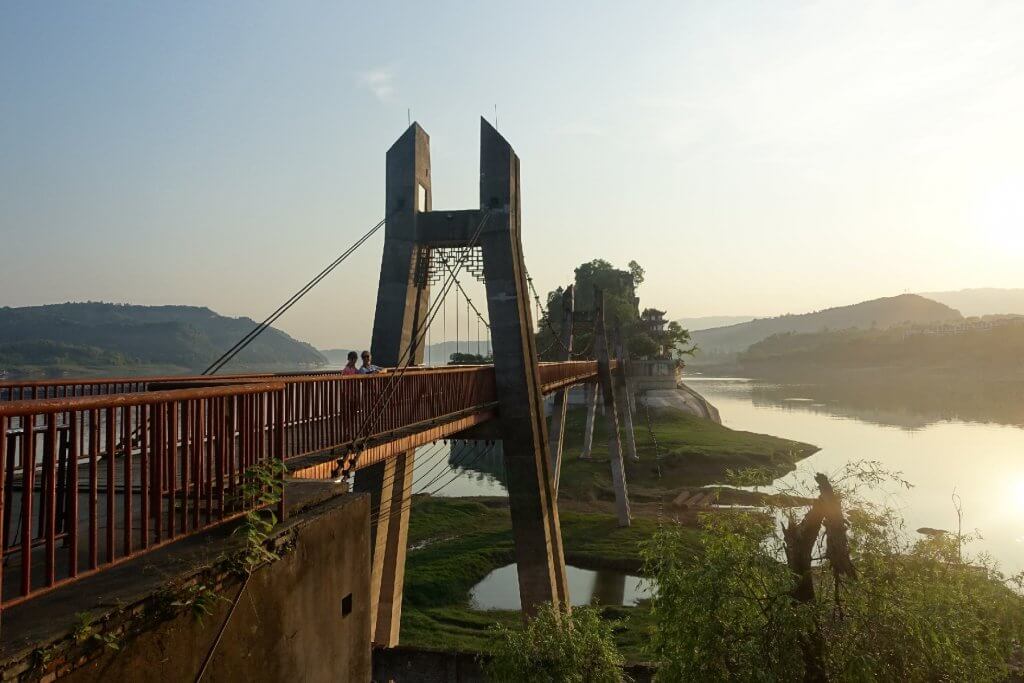 Goddess Stream Boat Ride
The Goddess Stream boat ride was the second day. As we watched the green mountains pass by on each side, I was fascinated to learn about local life from our guide who lives in the mountains nearby.
She told us that she walks down the mountain for one hour to work each day and back up the mountain for two hours each evening. She explained about local courting and marriage customs and shared that the local people really value boys so when she was born her parents gave her to another family. Luckily, her sister missed her so much that her parents found her and got her back.
She was cheerful and fun and made the tour feel like a cultural experience. The entertainment at the middle of the tour was a little taste of local song and dance.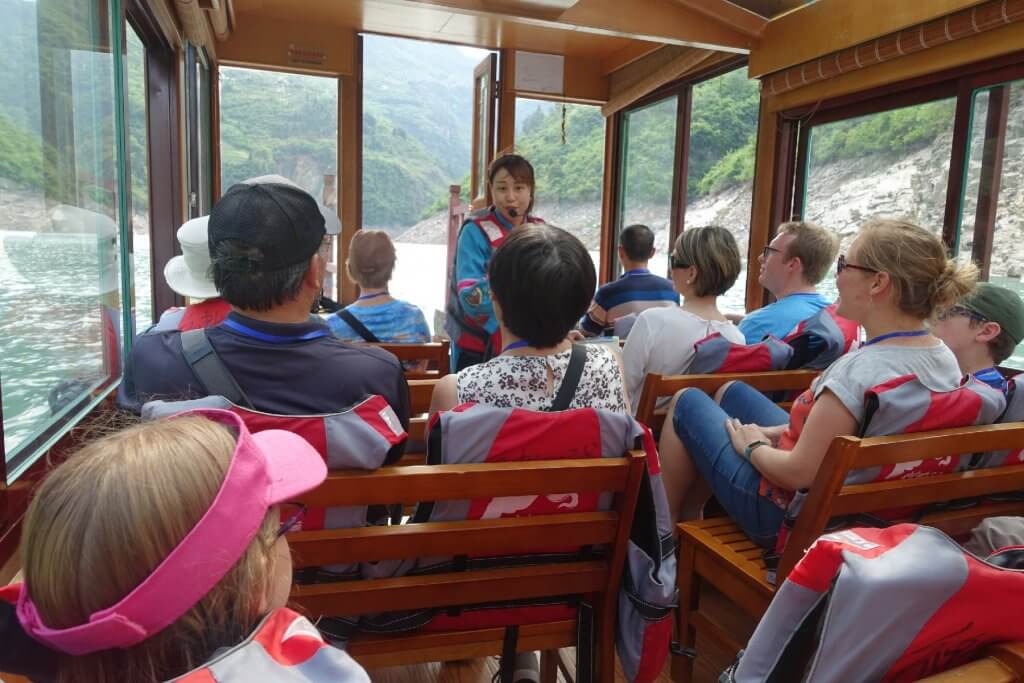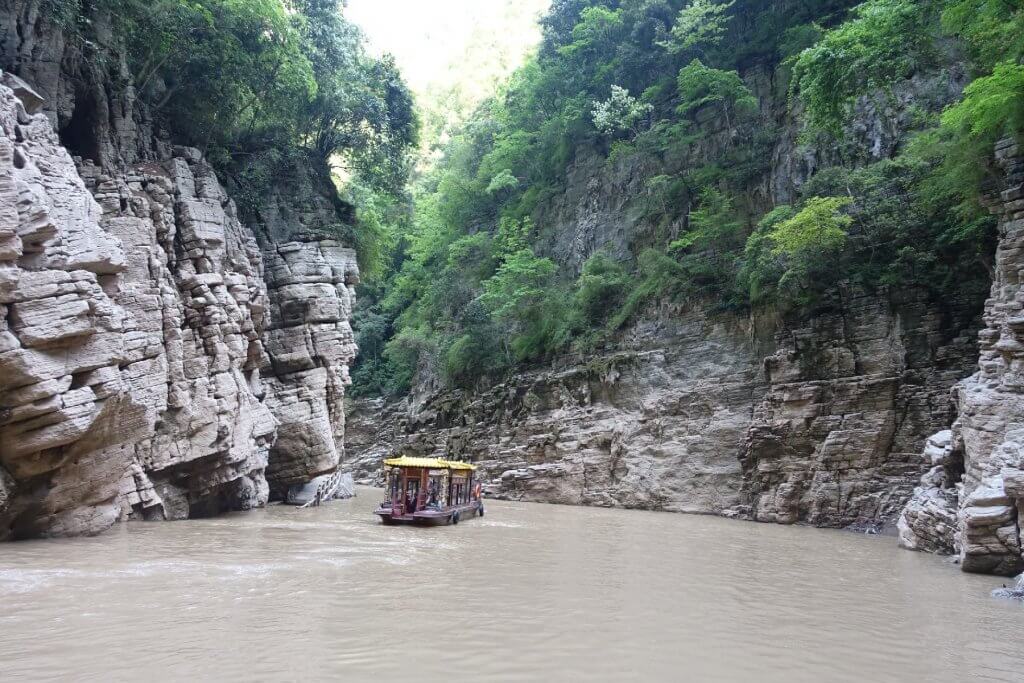 Three Gorges Dam
The Three Gorges Dam tour on the last morning was interesting. The dams are massive, and it was fascinating to learn about how many people were relocated as part of the process of building the dams.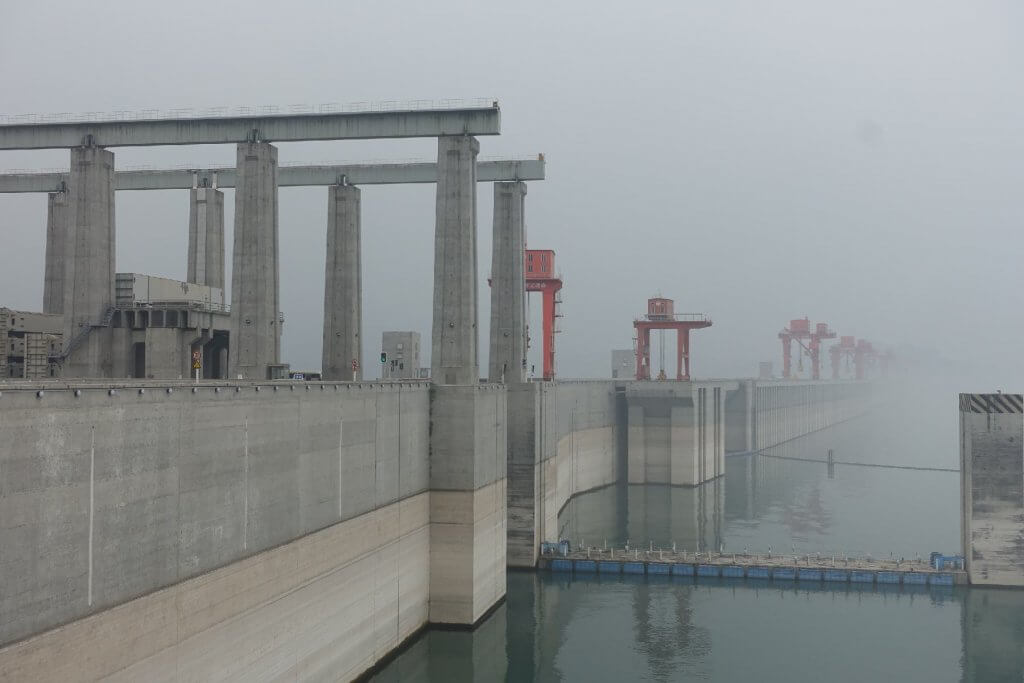 The Century Diamond
The ship itself felt very similar to bigger cruise ships that we've been on in style, with the important difference that there weren't a lot of activities to do on the boat.
There were a few sitting areas inside, a bar with a stage area in the center for small shows and classes, a library with Chinese books (there were a few random books in English), a Mahjong room where you could pay to play, a small gymnasium for adults and kids 12 years and up, a massage/health club, and a few small shopping areas.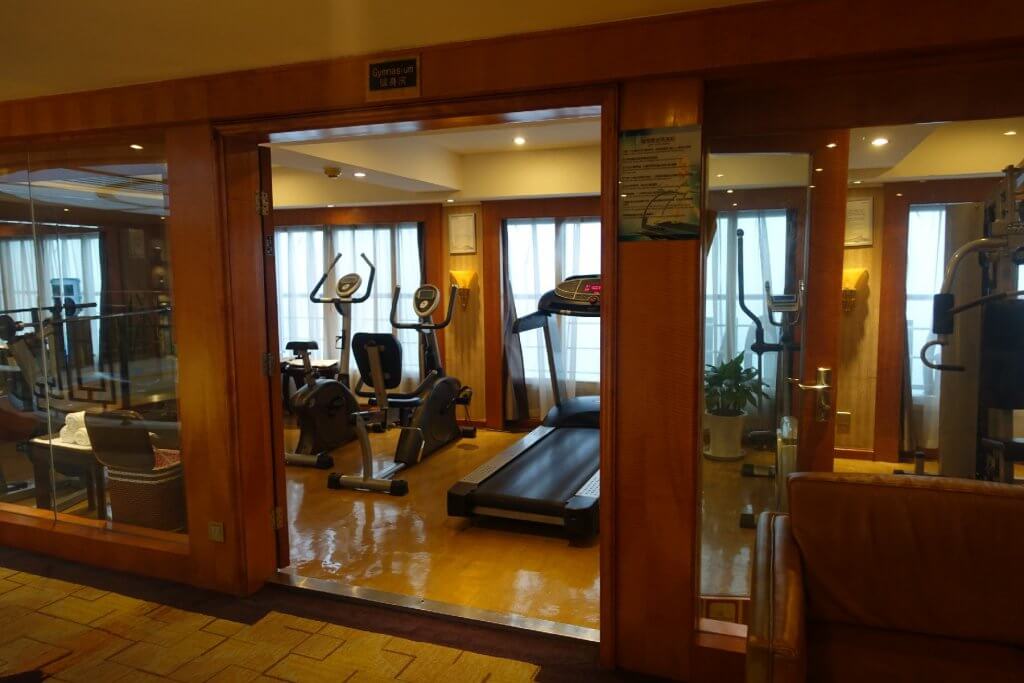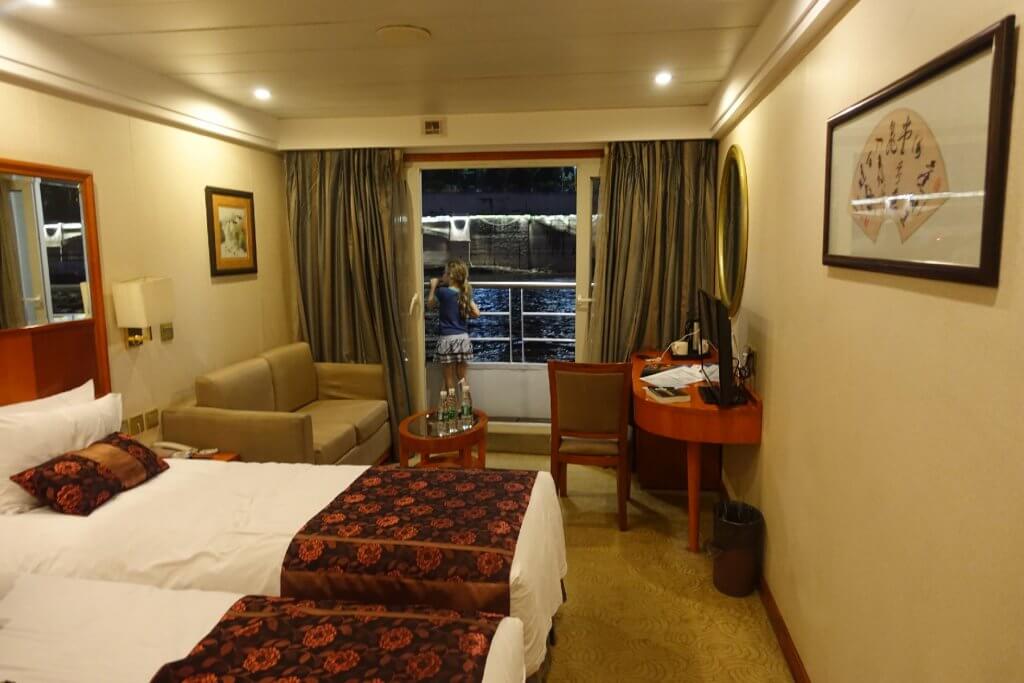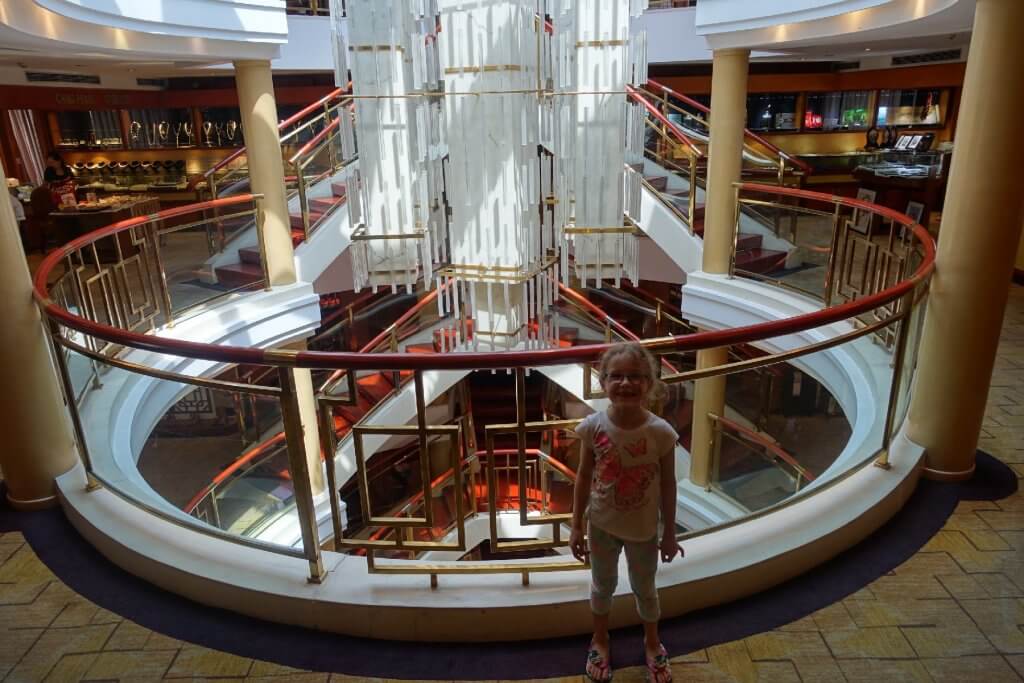 One of our favorite areas was the top deck where there were lounge chairs, bench swings, and great views. It was great to stand on the top deck while the ship went through the gorges and marvel at the beautiful cliffs on each side. They sold kites on the deck while we passed through the first gorge and it was fun for our kids to fly the kites behind the ship.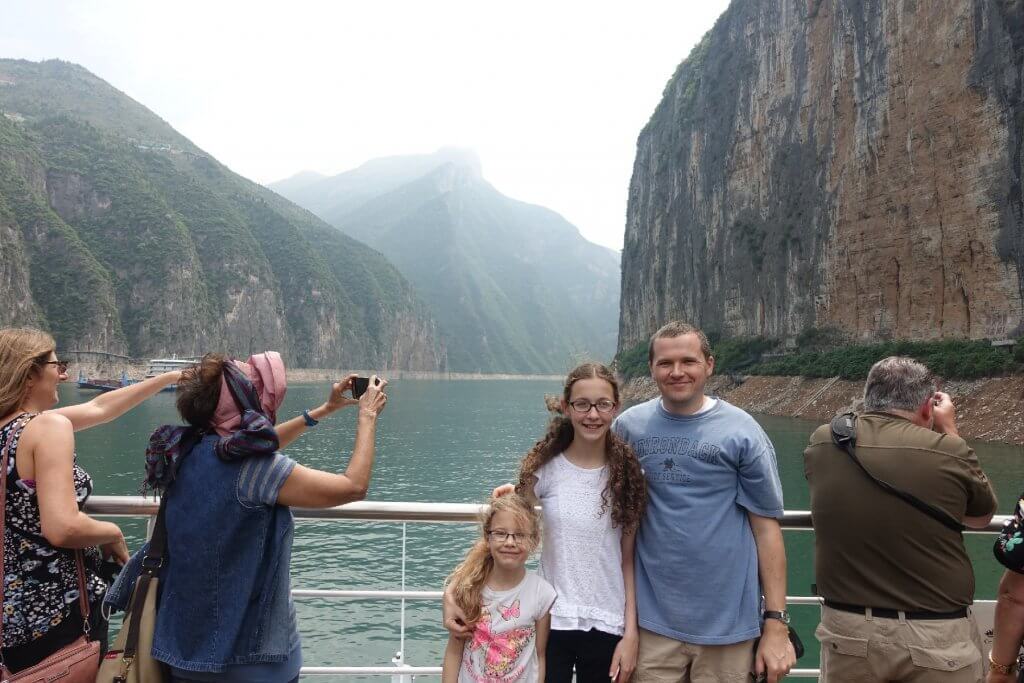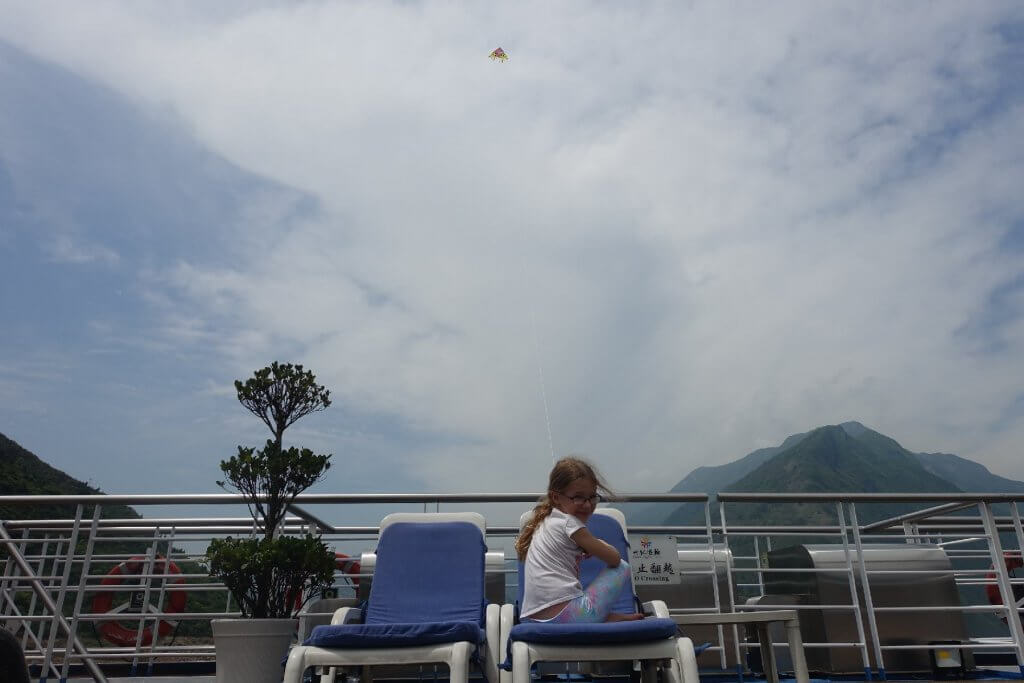 Food
Another of my favorite parts of our Yangtze River Cruise was chatting with our table mates at each meal. Our family of 5 was assigned to a table with a delightful couple from Florida and a solo traveler from Costa Rica. They were all part of a tour group and had visited other parts of China before the cruise.
We really enjoyed getting to know them and swapping travel stories as we ate. They had great tips about what we should see and do in Chengdu, which was our next stop. And they were wonderful with our kids, greeting them by name and loving them even when they constantly spun the Lazy Susan in the middle of the table and when they accidentally knocked over the small pitcher of soy sauce and it got all over the white tablecloth.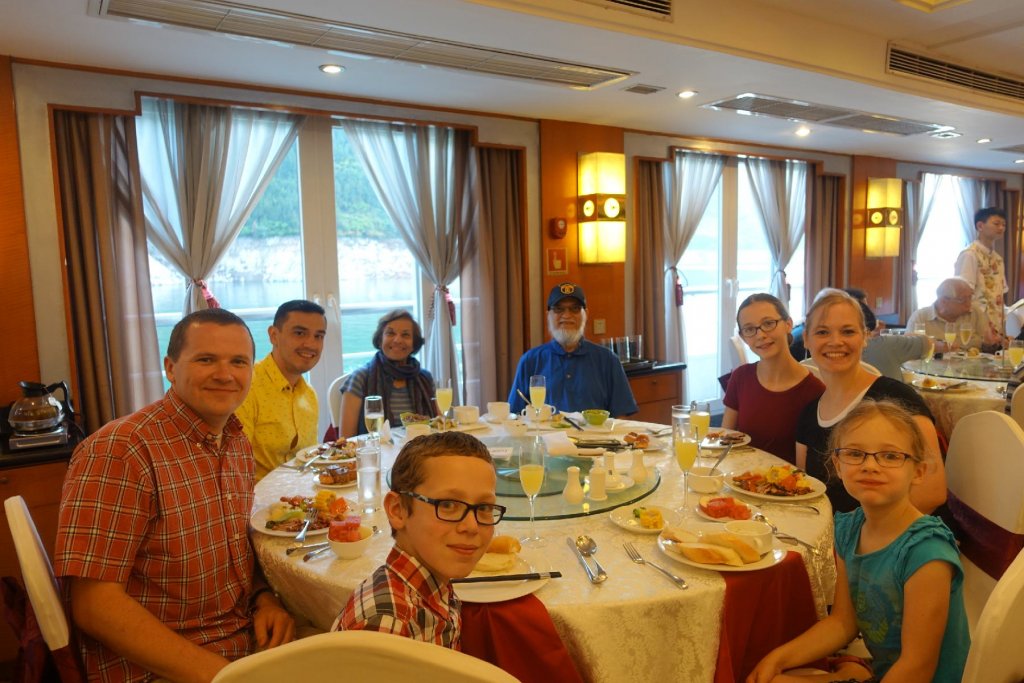 I was really glad that we didn't choose to pay more for a private table in the VIP dining room or we would have missed out on those new friendships. When we left I wished that we had given them some contact information so we could stay in touch.
Now, on to the actual food.
The meals were served buffet-style three times a day. I was a little worried that my kids would want to snack between meals so we had a few snacks with us just in case, but we all did fine with just the food on board.
Breakfast
Breakfast on the ship was delicious with American options like rolls, toast, cereal, bacon, eggs, hash browns, and fruit, along with Chinese options like steamed dumplings, mixed vegetables, fried rice noodles, noodle soup, and more. Everyone in my family was able to easily find foods that they liked.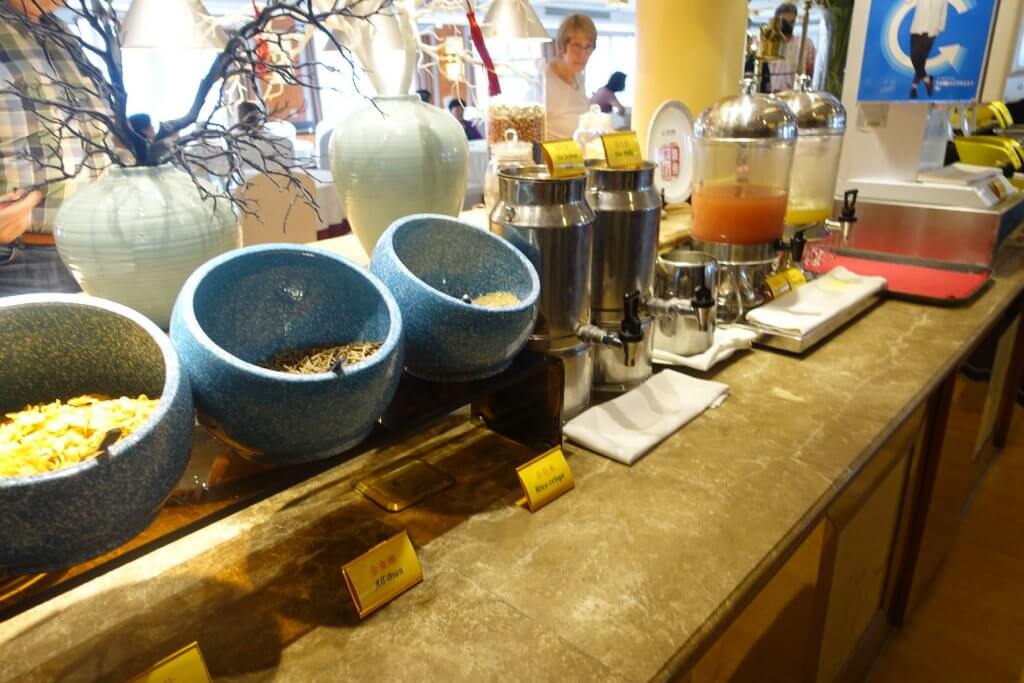 Lunch
Lunch was mostly Chinese food with a few Western-style options. For example, on one day there was plain rice and fried rice, chicken stir fry, duck, sweet and sour pork, dumpling soup, congee, and some other options that I didn't recognize. Most everything tasted good.
Western options included rolls with chicken, cucumbers, and tomatoes for sandwiches, hot dogs, and spaghetti noodles. There was also plenty of fresh fruit.
The desserts were small portions and not too sweet, perfect to taste a few different things. Small cheesecakes and coconut soup were some of our favorites.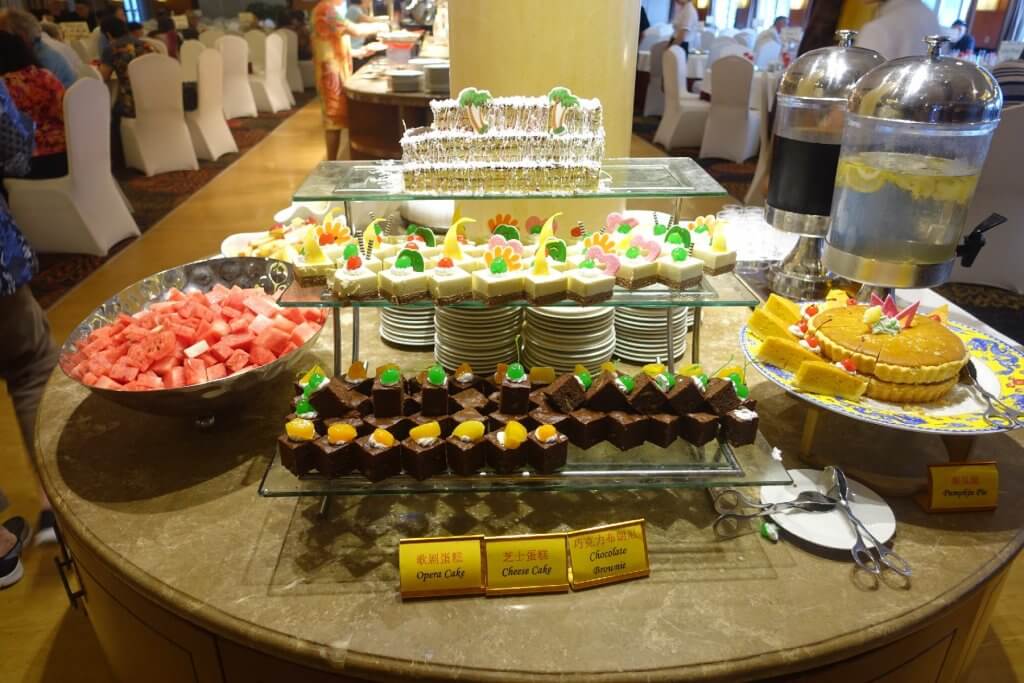 Dinner
Dinner was again almost all Chinese food. On our trip there was rice, sushi rolls, congee, noodles, greens, fish with lots of bones inside, beef and carrots, corn/bean salad, etc. Our kids mostly ate fruit and bread, but our son did like the steamed dumplings and noodles. I really enjoyed the pumpkin soup and the baby bok choy.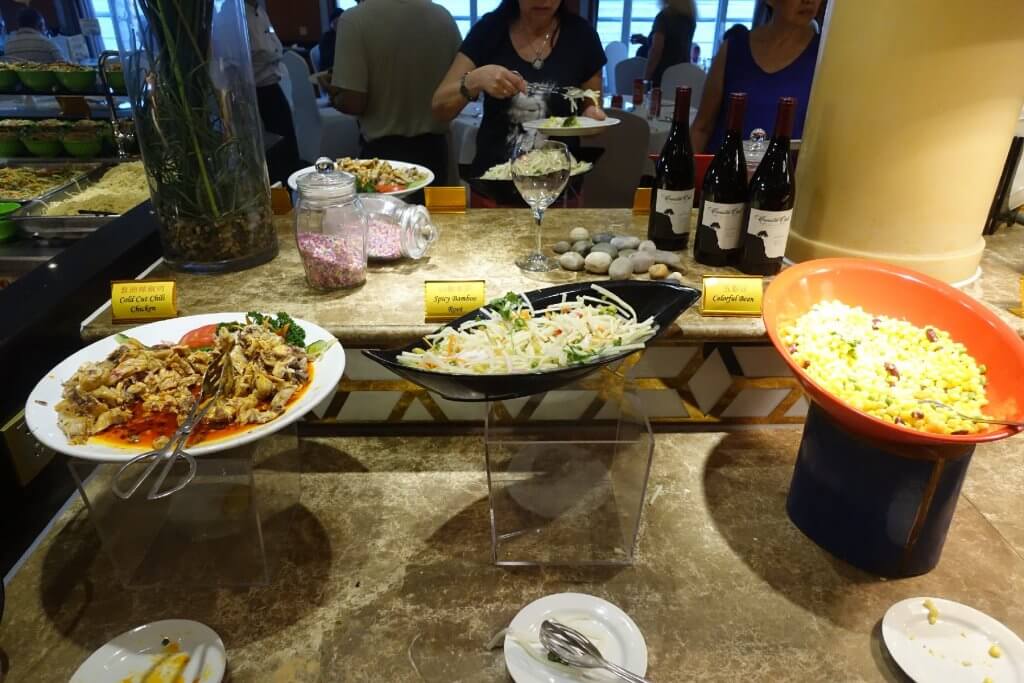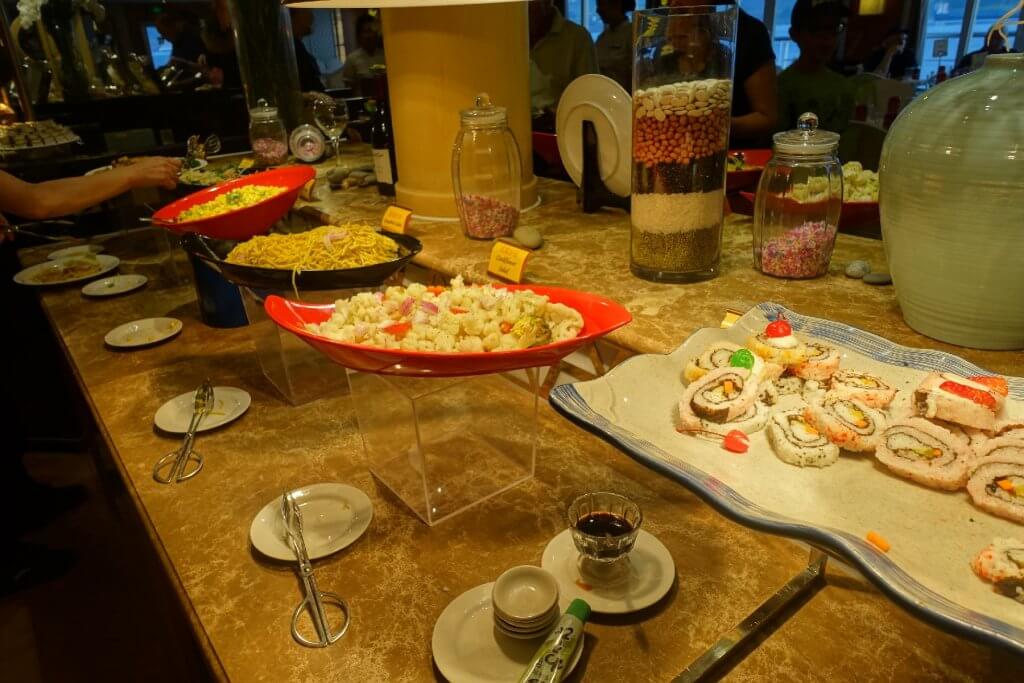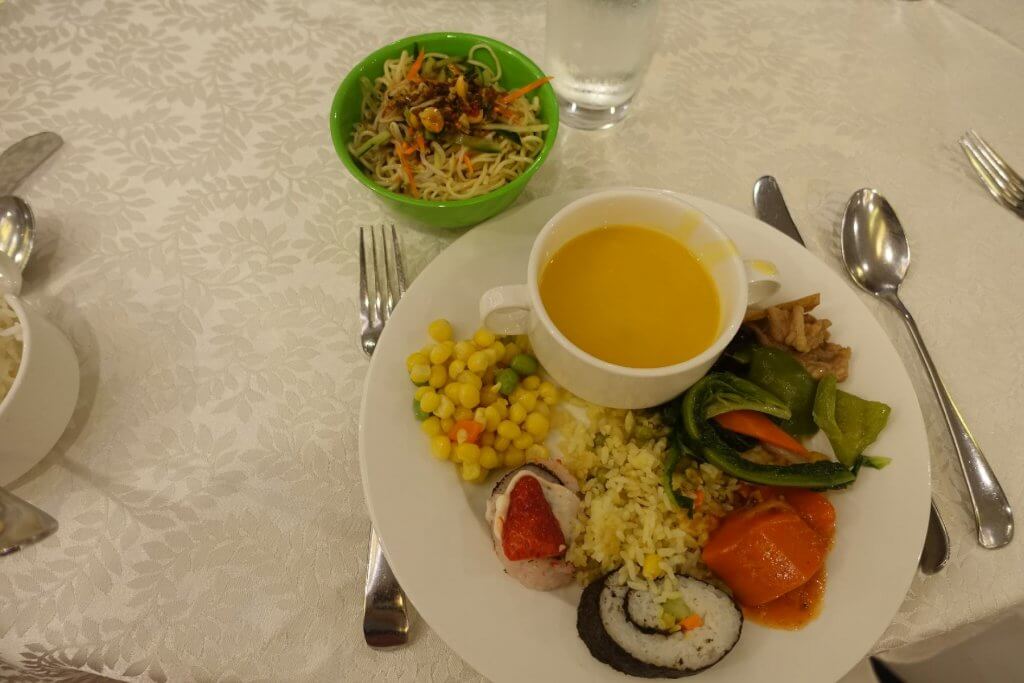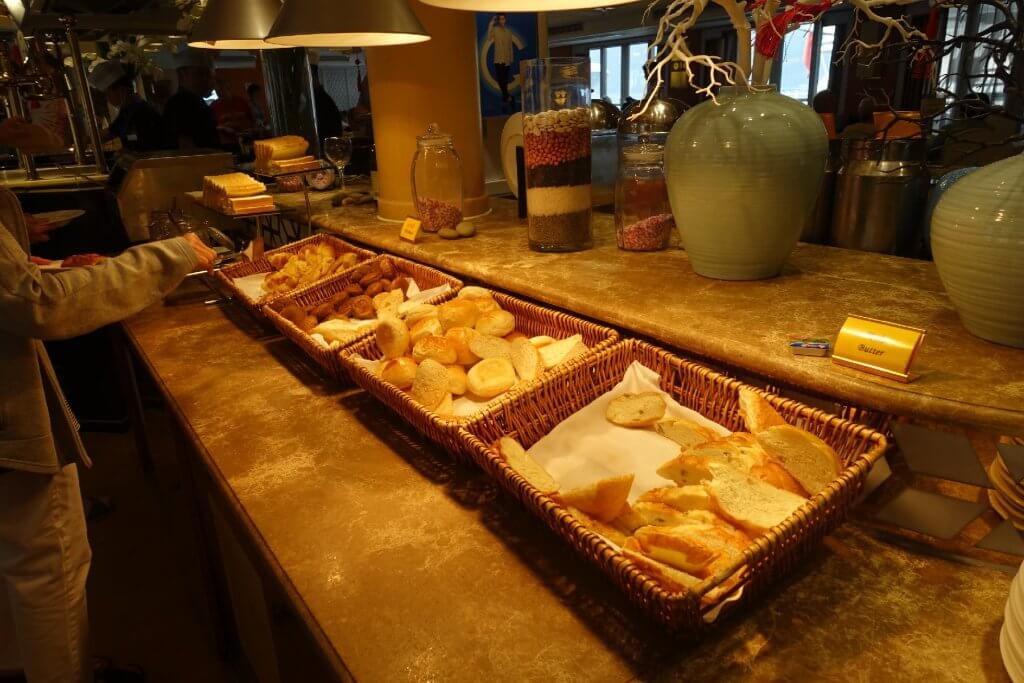 Water
The ship provided bottled water for each passenger daily, with more available for purchase and also a kettle in each room to boil water for drinking.
---
The Yangtze River Cruise was a great way for us to dip our toes into Chinese culture and food before we immersed ourselves in it more fully in Chengdu on the next leg of our trip!
Have you been on a river cruise? We would love to do another one, and we'd love to hear your suggestions in the comments!
We took this trip in April 2019.