My husband lived in Estonia for 2 years and speaks Estonian so the country has a special place in our hearts. We love the people and the visible history in the buildings, streets, and landscape. Nowhere is this more pronounced that in Old Town Tallinn.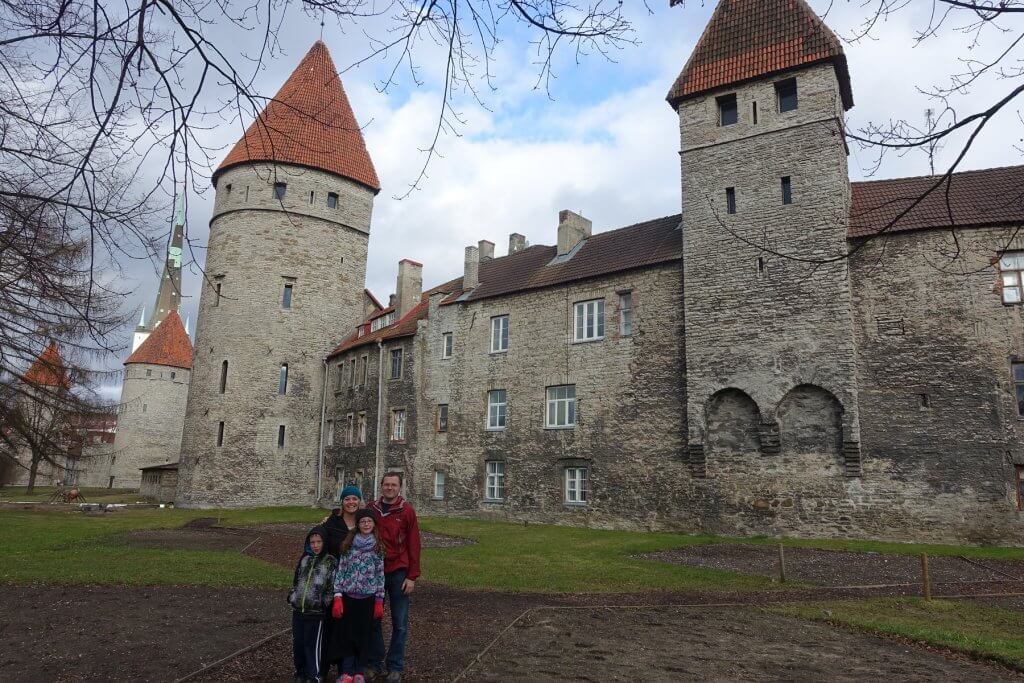 We've visited as a couple and later with our two oldest children and their grandparents. Here's how we recommend spending a day in Old Town.
Explore the Streets: On Foot or Wheels
Old Town is full of quaint cobbled streets and little shops for browsing or picking up souvenirs. Check out beautiful wool socks and sweaters and Baltic amber trinkets as you walk around the town.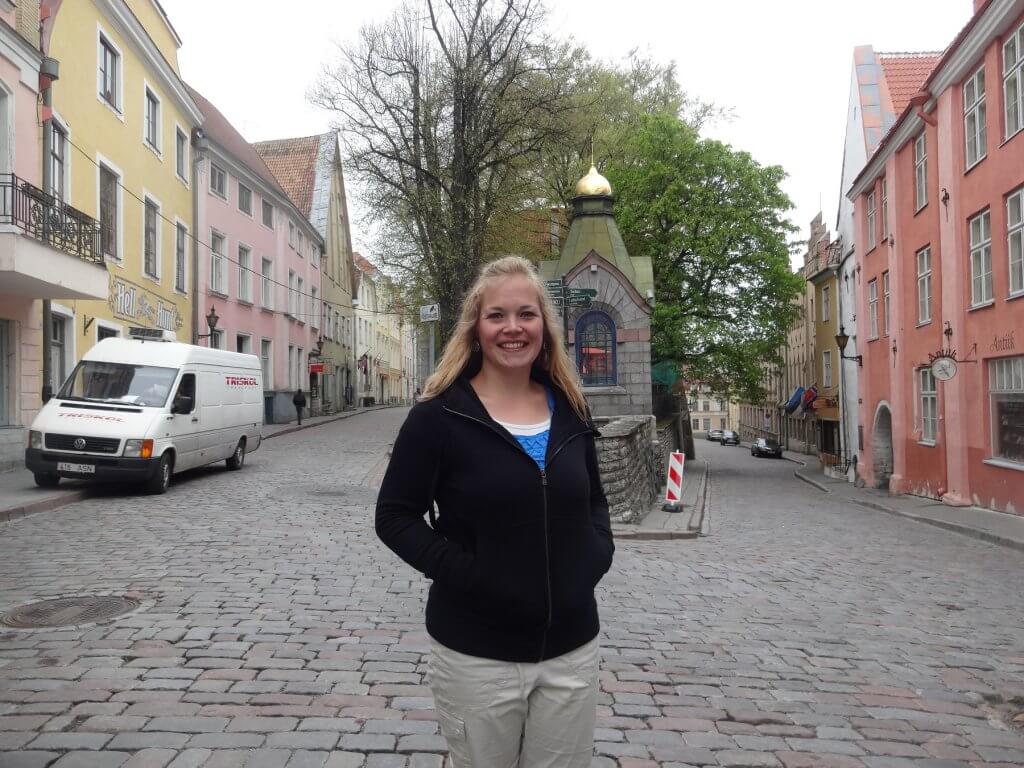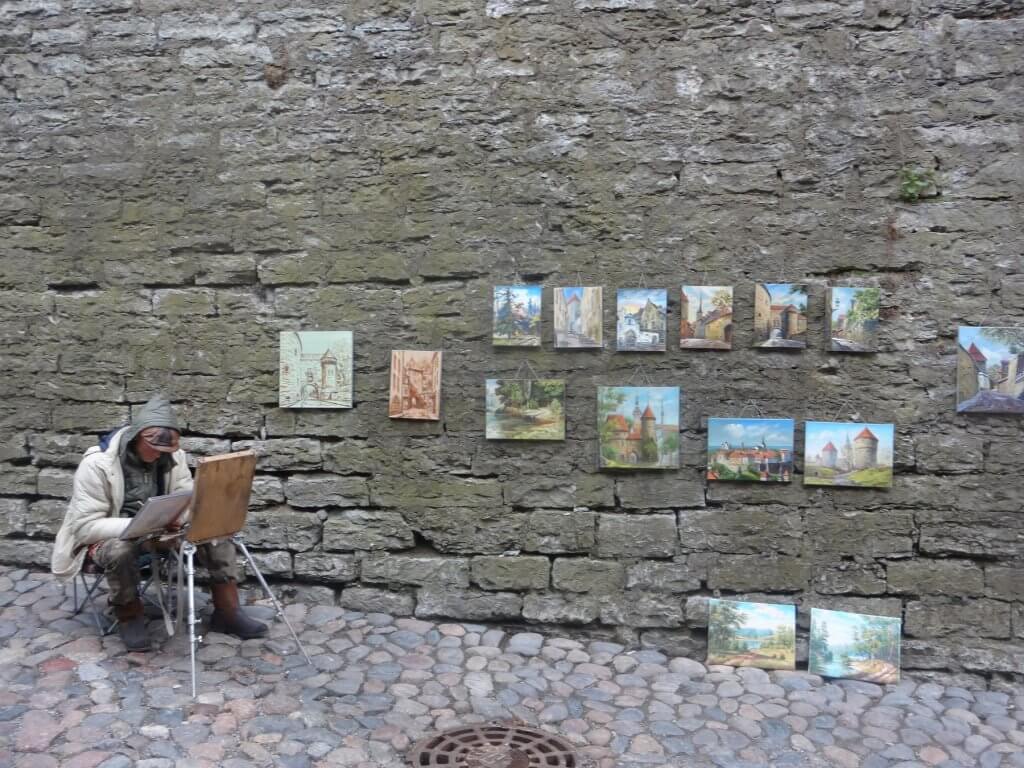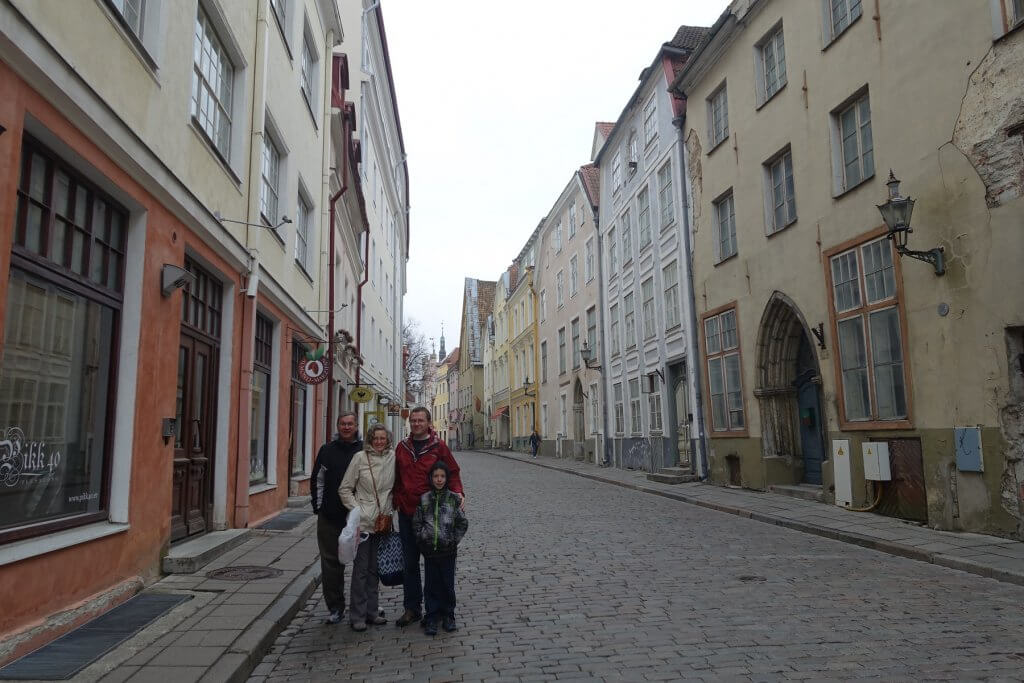 You won't want to miss the beautiful views from the Kohtuotsa Viewing Platform at the top of Toompea Hill.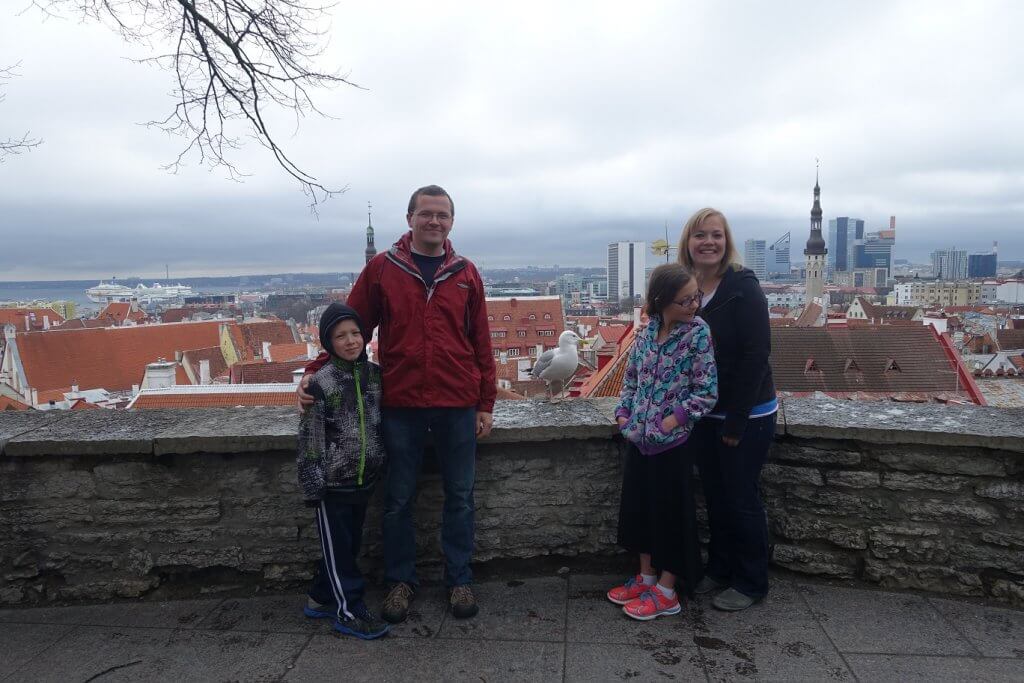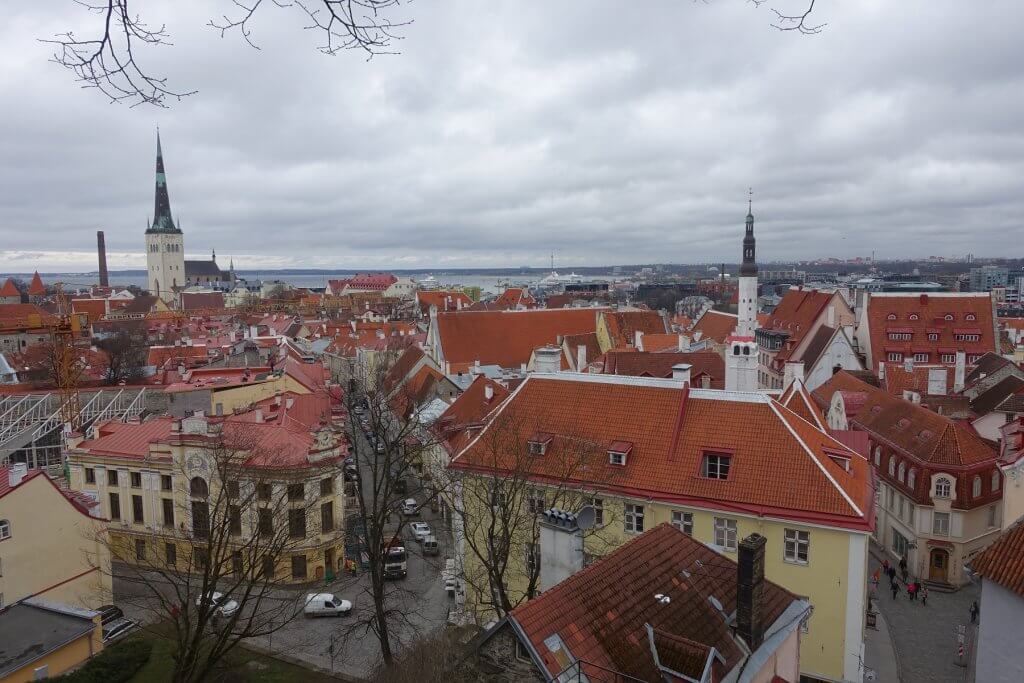 If you are feeling extra adventurous, consider renting Segways. We had so much fun motoring through the streets and were able to more easily explore nooks and crannies off the beaten path.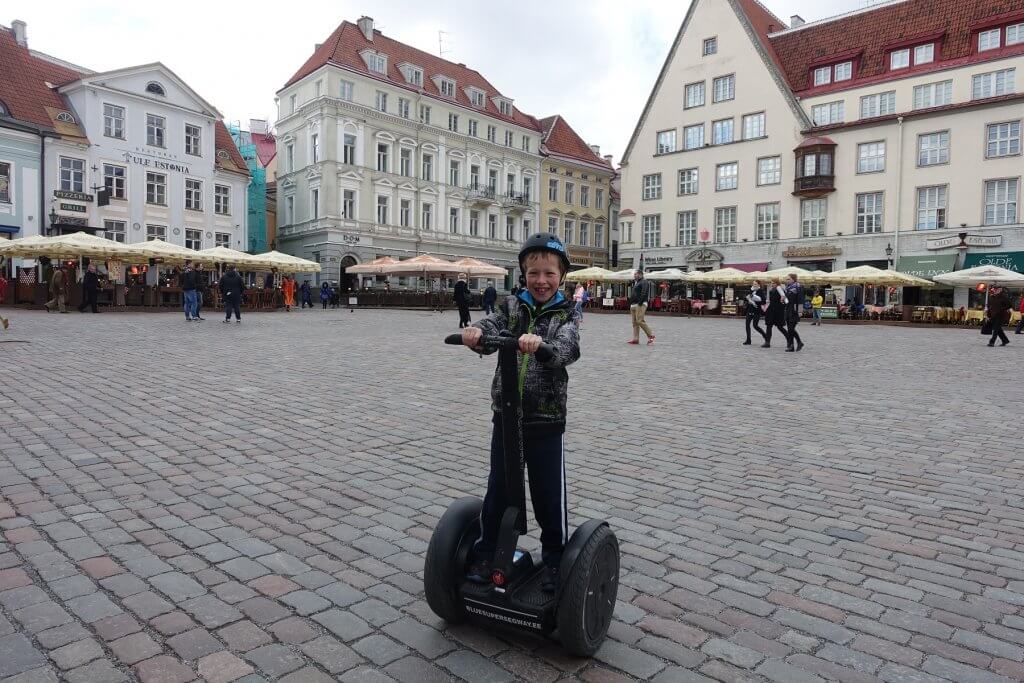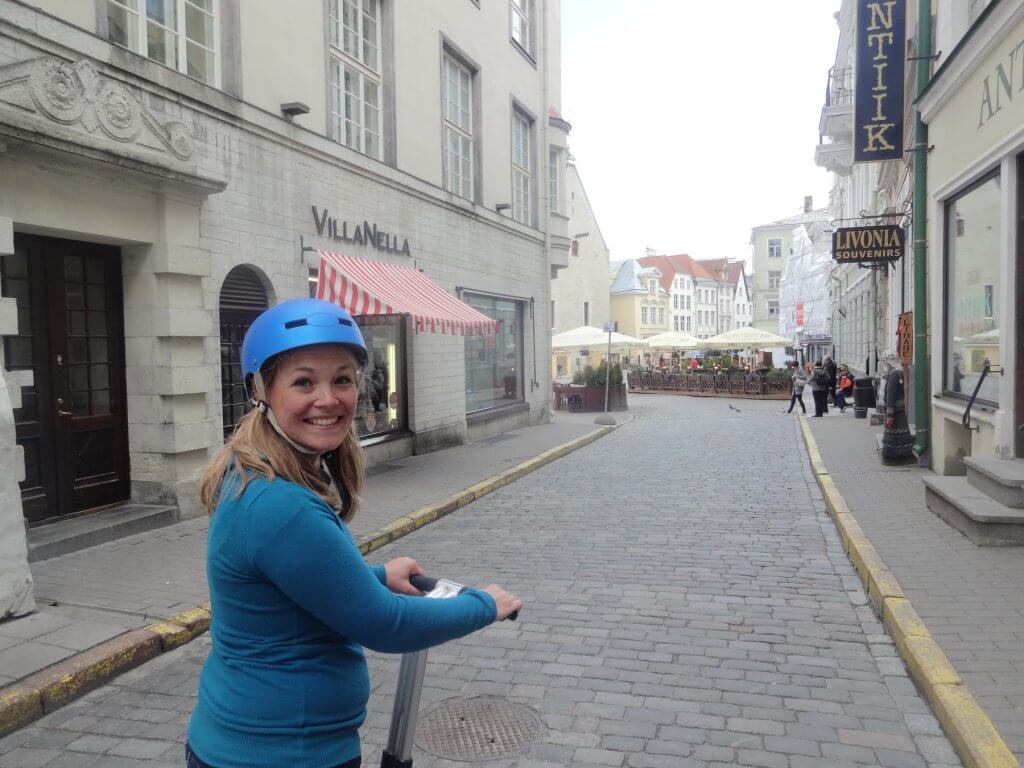 Lunch at 111 Draakon
This place at the center of Old Town is full of character and the food is budget-friendly and tasty. We recommend that you try a "decent bowl of elk soup" and the pasties, and you can spear a fresh pickle right from the barrel to go along with your lunch!
The staff does a great job of creating the atmosphere of a gruff old pub. Be ready (and prepare your kids so they aren't upset by it!) for some scolding and gruff talk, it's all part of their act.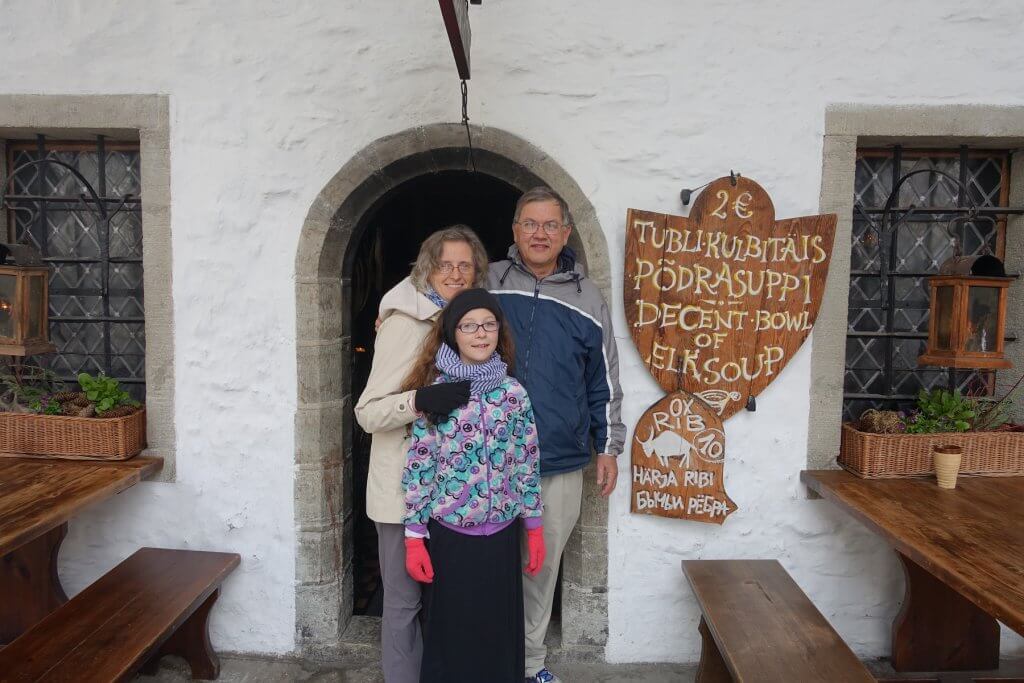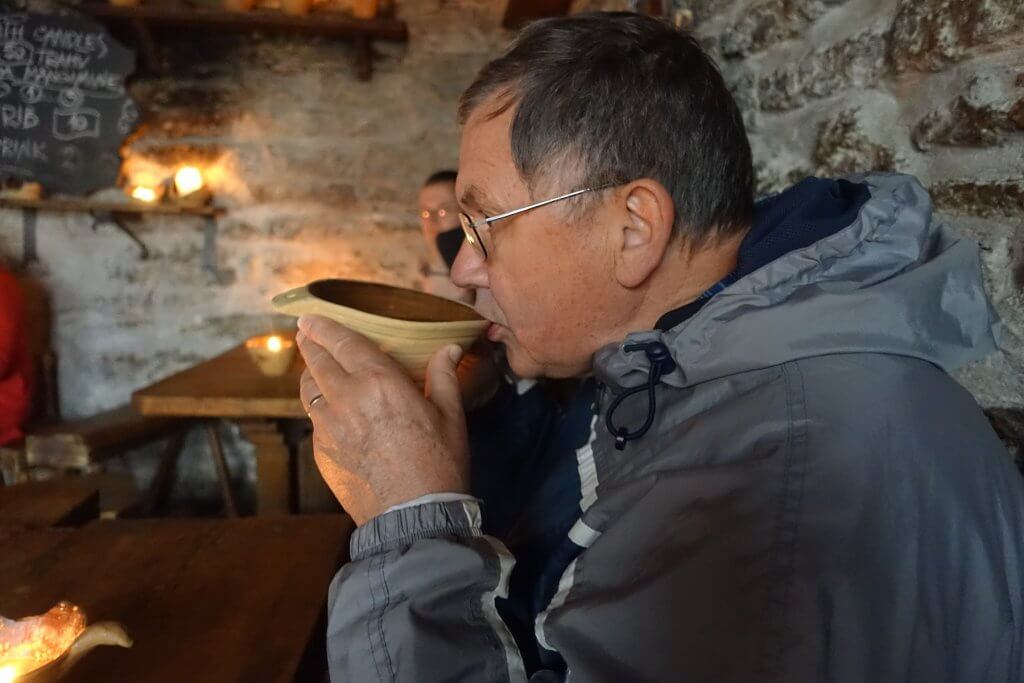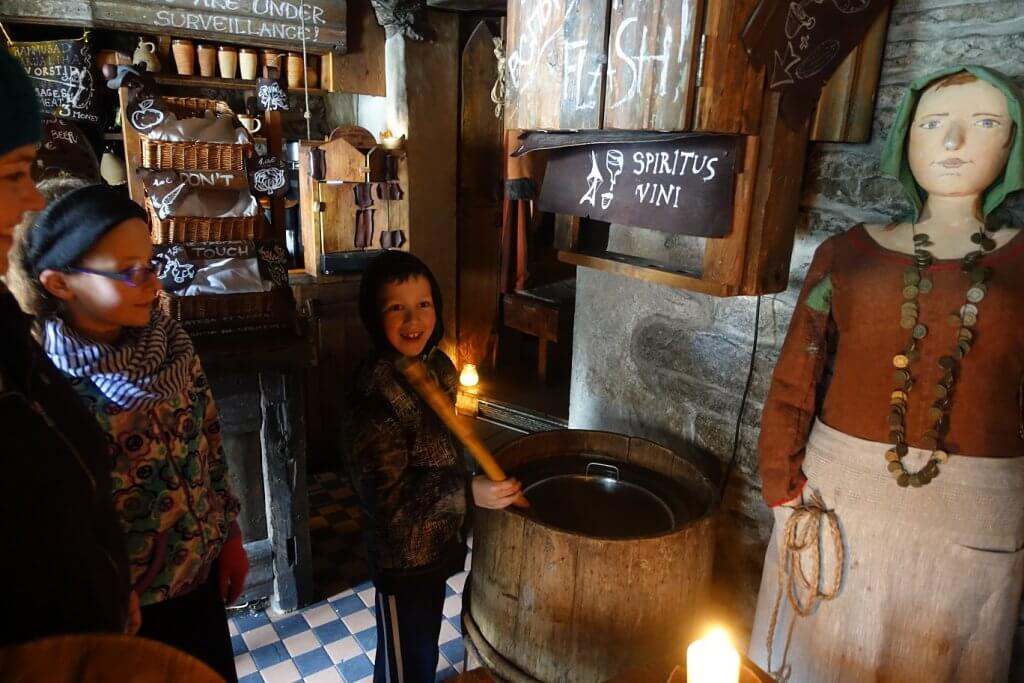 Dinner at Olde Hansa: Authentic Experience and Food
Give yourself time for a leisurely dinner at Olde Hansa to get a real feel of Estonian life hundreds of years ago. This is an experience you won't want to miss!
The restaurant is candle-lit and everything inside feels right out of medieval times. The food is even made from centuries-old recipes. We tried the game sausages with sides of onion jam, barley, lentils, and more and the flavors were really unique, warm, and hearty.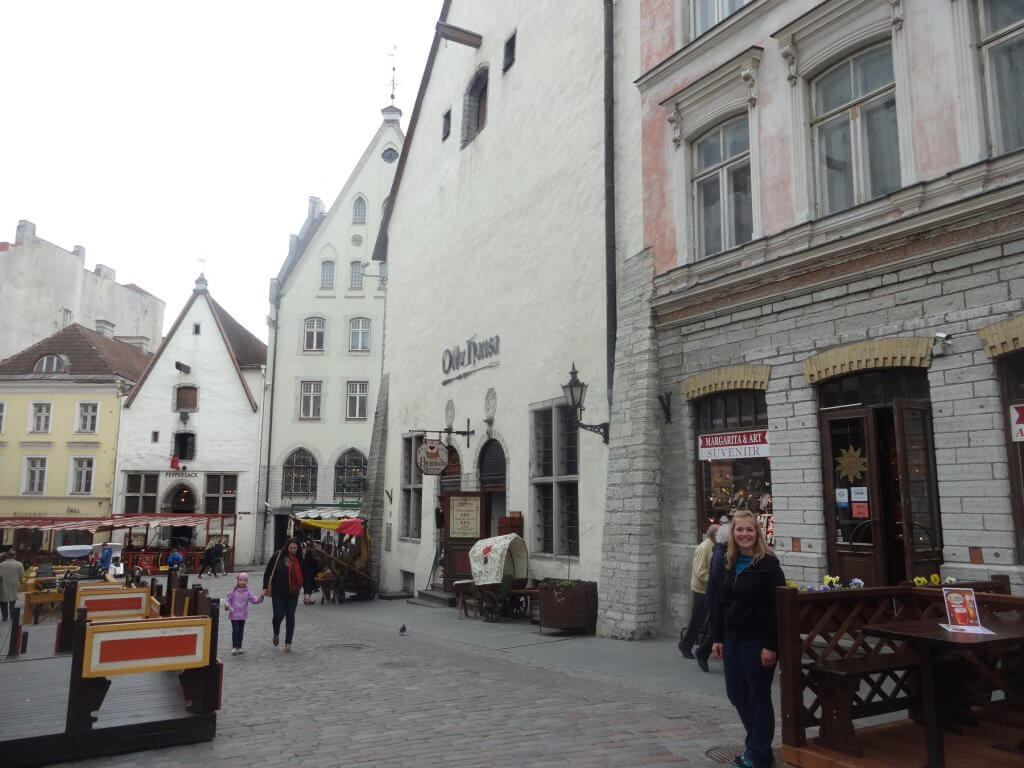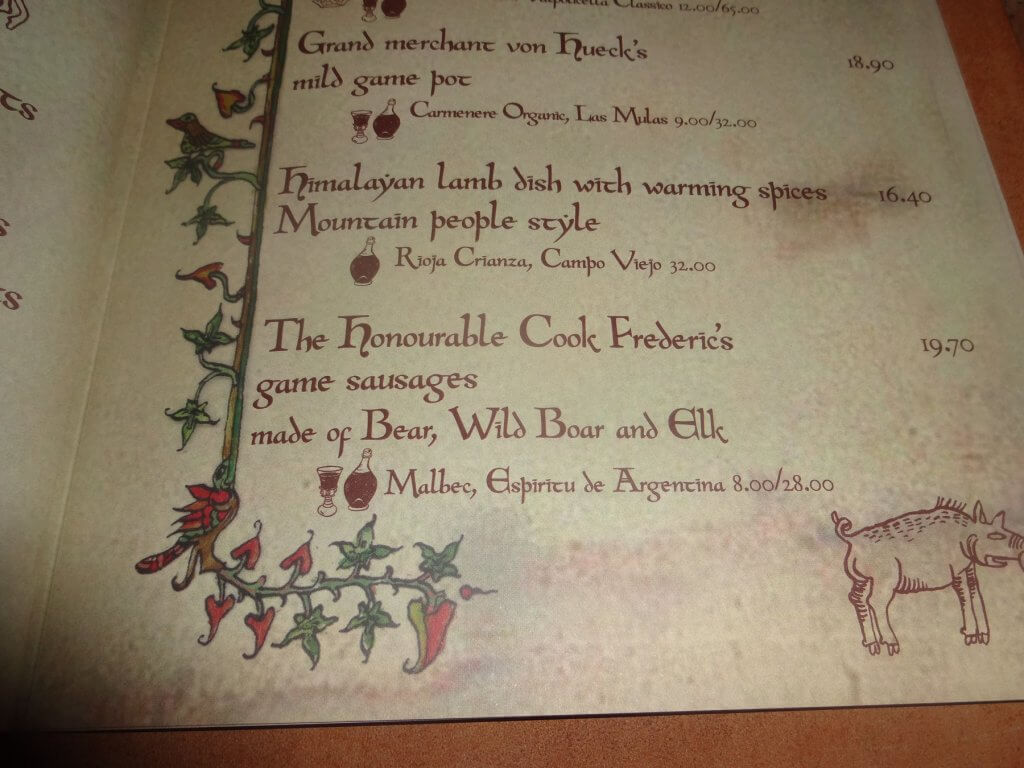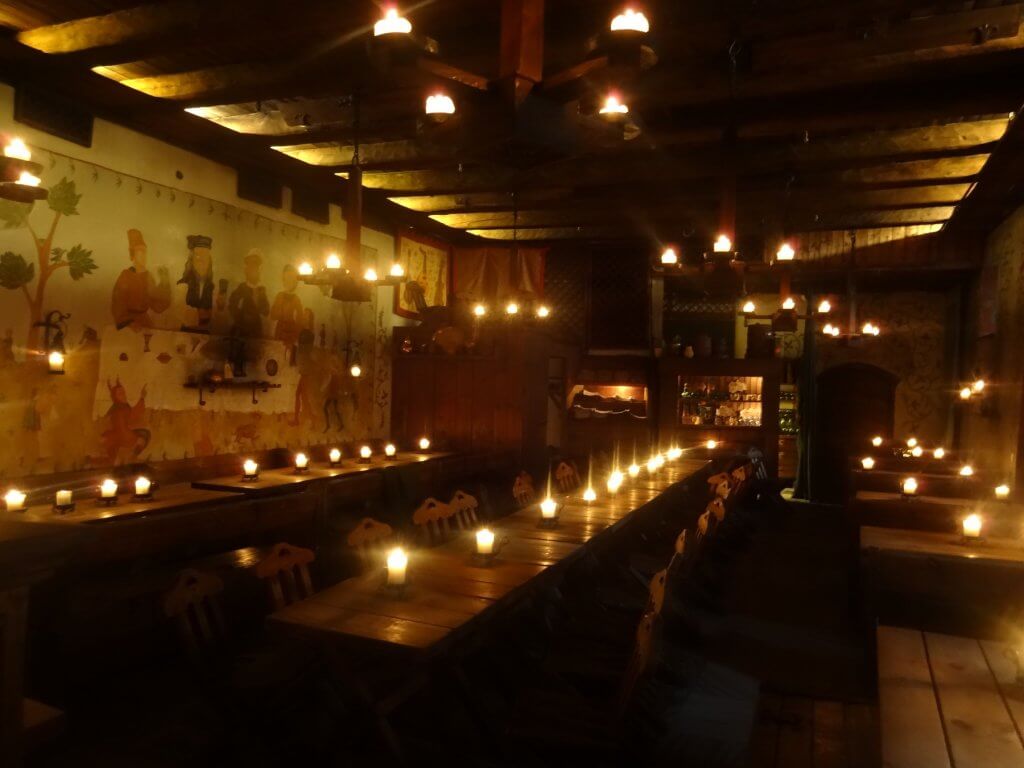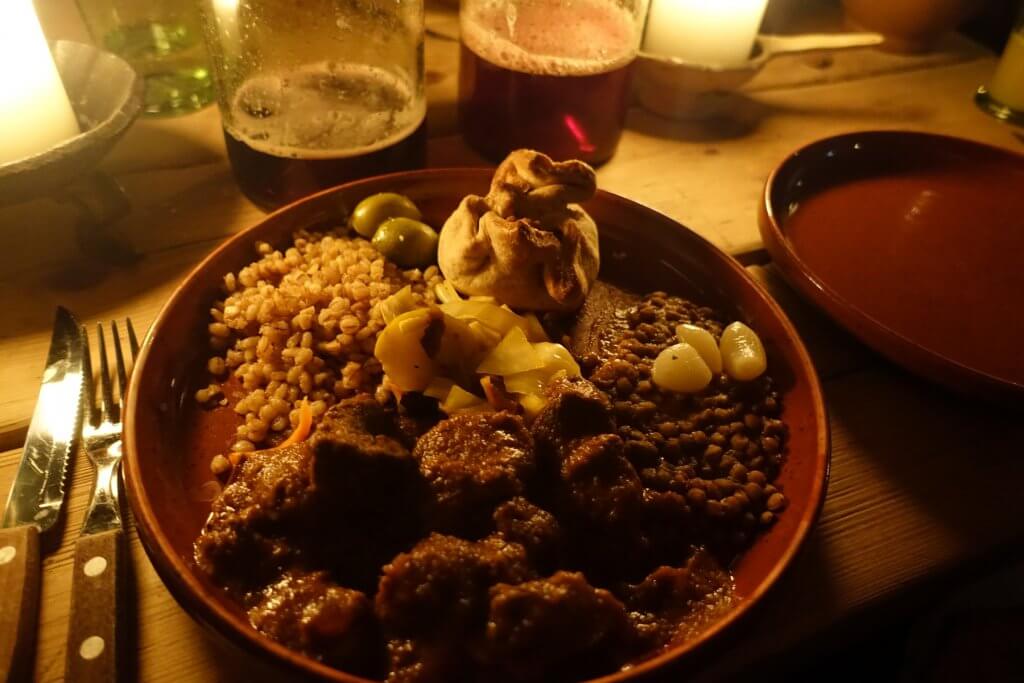 Getting to Tallinn
By Air
The Tallinn Airport is really unique. There are lots of comfortable places to wait and good places for kids to play. This video from YouTube is a few years old, but it gives you a good idea of the character and charm of the Tallinn Airport!
By Sea
On our second trip, we found much cheaper plane tickets into Helsinki, Finland, so we flew there then took a ferry to Tallinn.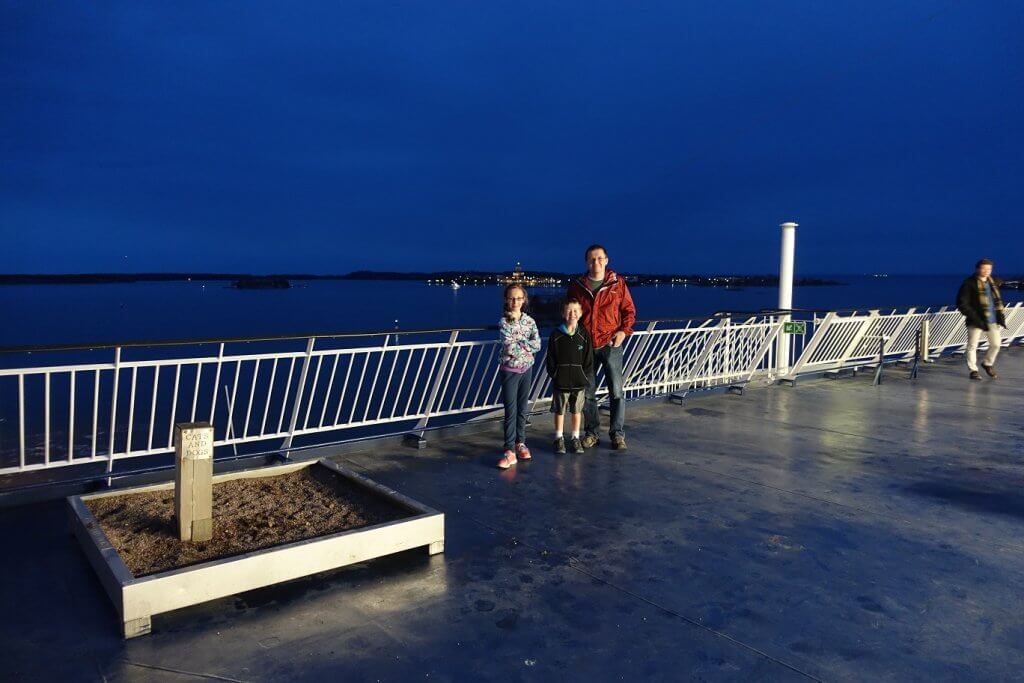 Tallinn is a popular stop with cruise ships and Old Town is just a short walk from the cruise port in Tallinn.
Where to Stay in Tallinn if you are Lucky Enough to Stay More than a Day
On our first trip as a couple we stayed at the Radisson Blu Olumpia, a beautiful hotel with all the modern amenities just a 15 minute walk from Old Town. The breakfast buffet there is delicious and the rooms comfortable. Here's the view of downtown Tallinn from our room: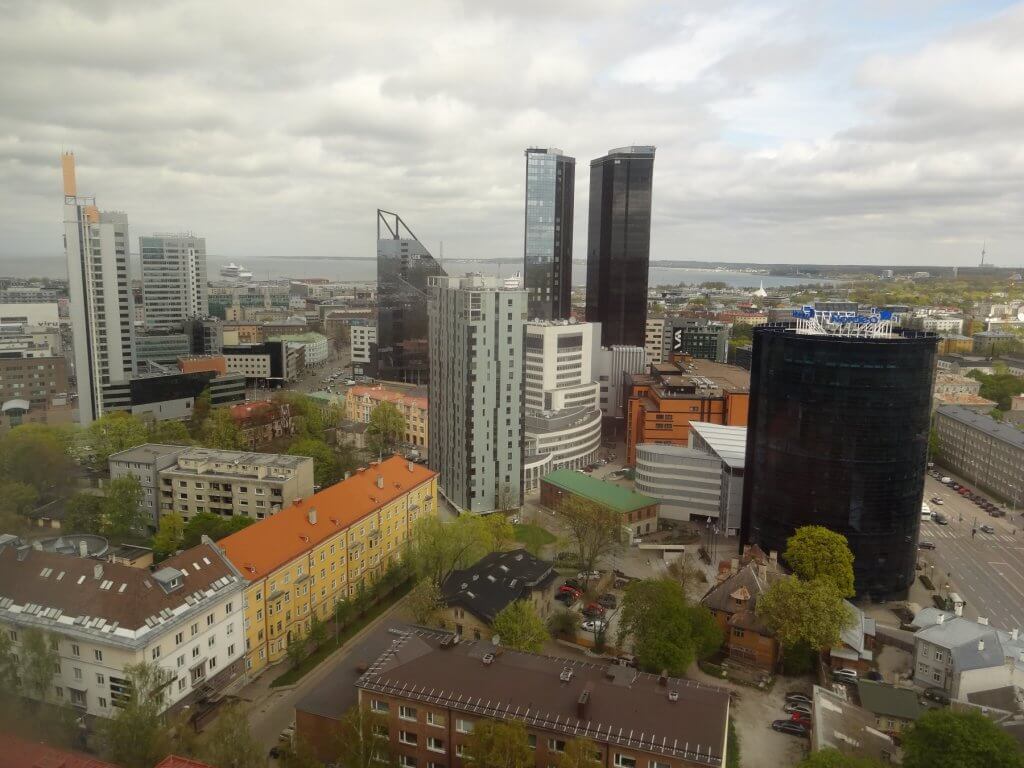 On our second trip we rented an apartment right in Old Town on Booking.com. The location was perfect and we loved the full kitchen for cooking some meals at home and the extra space to comfortably accommodate our group.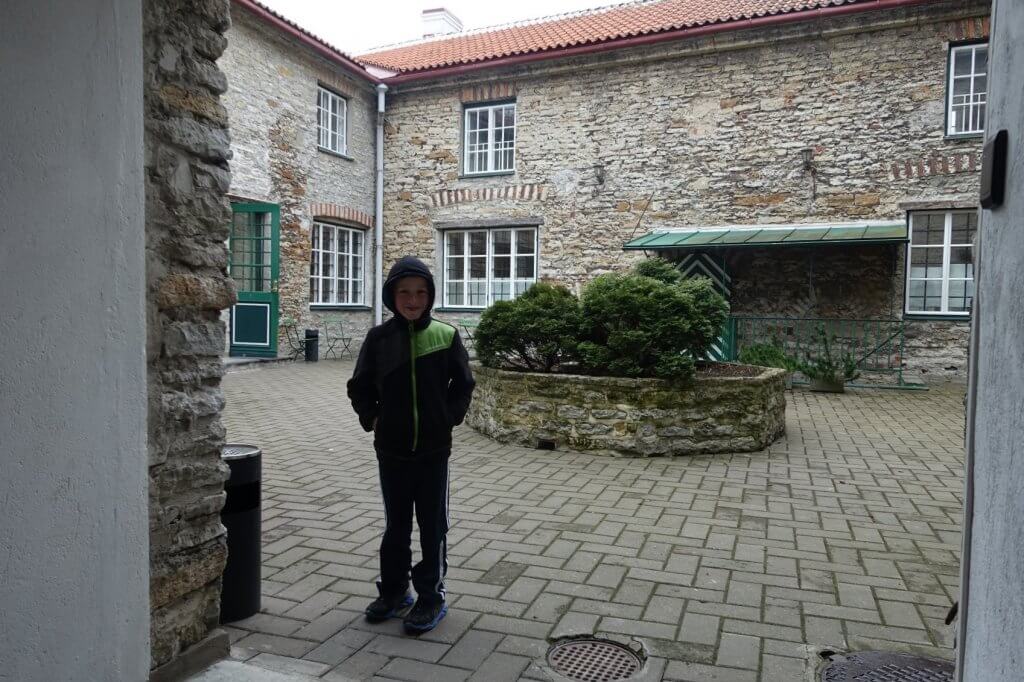 Extras
Here are some of the foods that my husband remembered fondly from his time in Estonia: Hiirte Juust cheese, sausages, dark rye bread, candies, and bagged sour cream! We love going to grocery stores in foreign countries to save money and get a taste of local foods!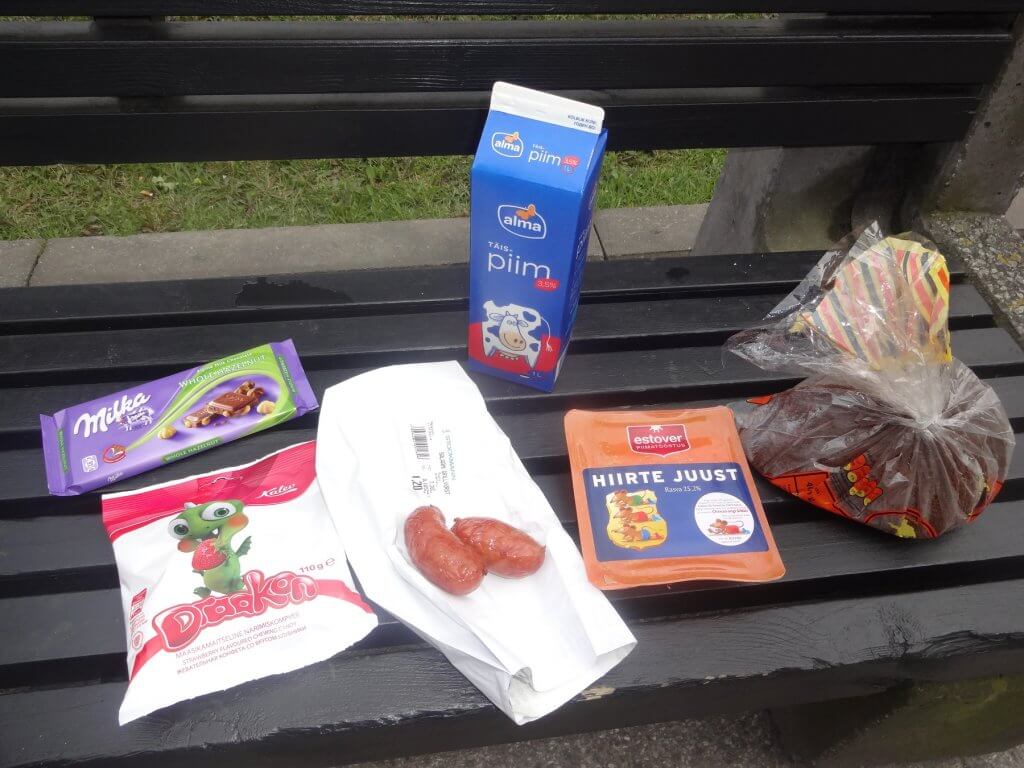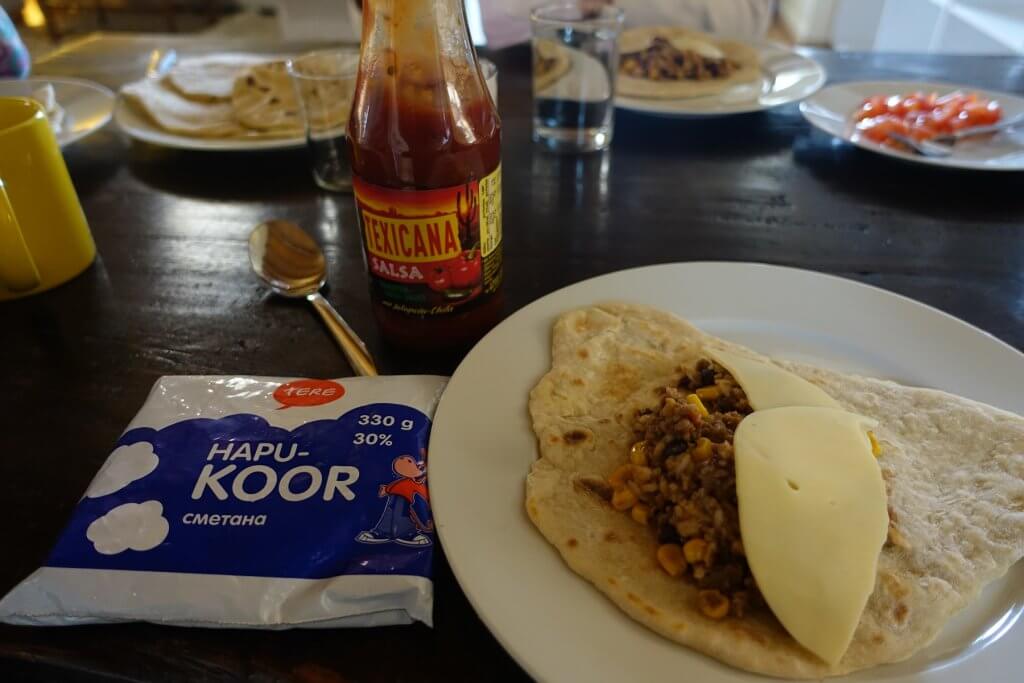 I always think it's fun to be able to greet and thank locals in their own language. Try these words out in Tallinn and you'll be rewarded with smiles from the friendly Estonians!
Hello: tere (teh-reh)
Thank you: aitäh (eye-tuh)
---
We love exploring old cities. Old Town Gdansk; Orvieto, Italy; and the Old City of Jerusalem have been some of our other favorites. What other old cities do you love?