Our one day in Washington, D.C., just made me want to return for more, but if you only have a short time in the area it's still worth a visit! It's also great for budget-conscious families since admission for almost everything is free!
This trip was in February 2020. We had flights from Washington, D.C., to Miami for a cruise and decided to drive there a day early so we could see some sights before our flight.
One of the best things about Washington, D.C., is that there are so many things to see right in the National Mall area. We parked outside the city (we booked parking on way.com at the Doubletree by Hilton Hotel Crystal City DCA Airport Parking lot for only $6.25 per day!) then took an Uber to our hotel and walked to the National Mall. Everything we really wanted to see was within walking distance so it worked just fine to explore without a car, and we avoided paying $59 for one night of parking at the hotel.
Uber Scooters, a new trend popping up in cities all over, made exploring even more fun.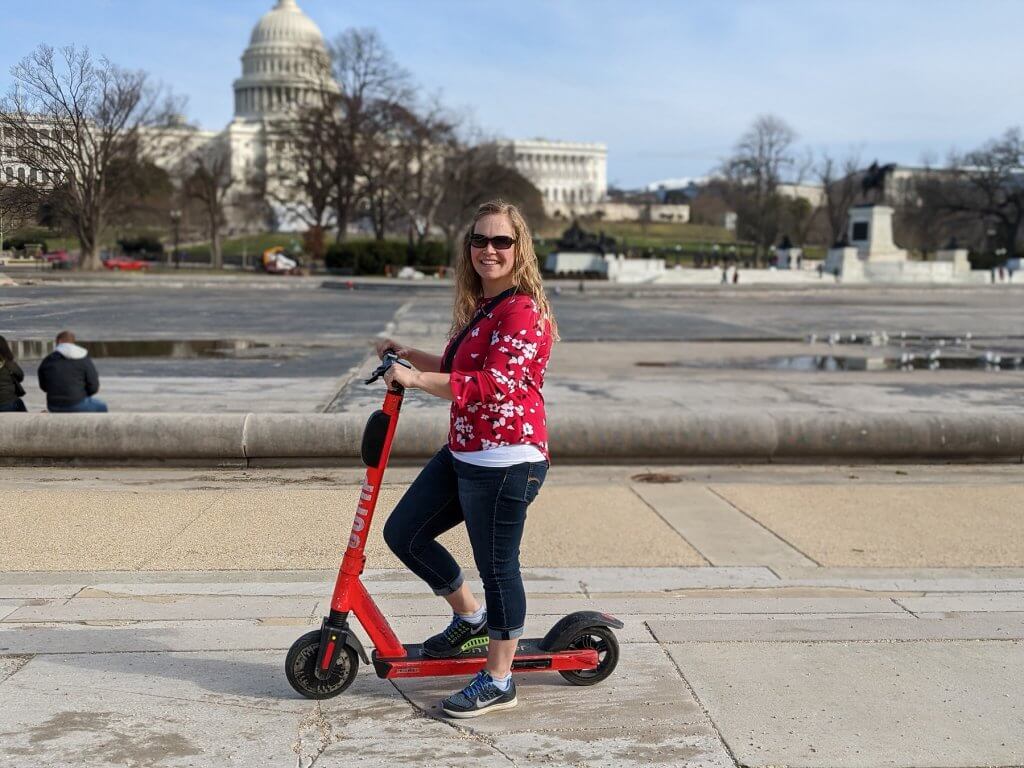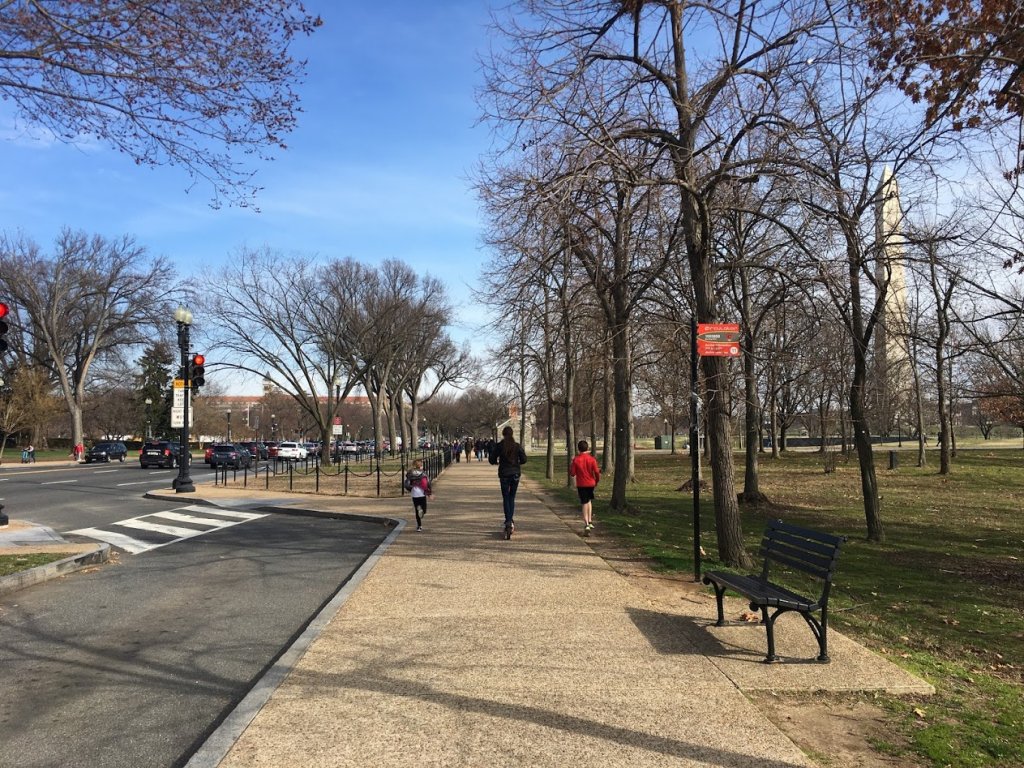 Willard InterContinental Hotel
We used our Chase Anniversary Free Night from my IHG credit card to stay one night at the Willard InterContinental Hotel. It was gorgeous and a perfect location in easy walking distance from the National Mall.
True to our budget travel style, we stocked up on food at a CVS nearby rather than eating out, with the exception of going out for pizza to celebrate my son's birthday!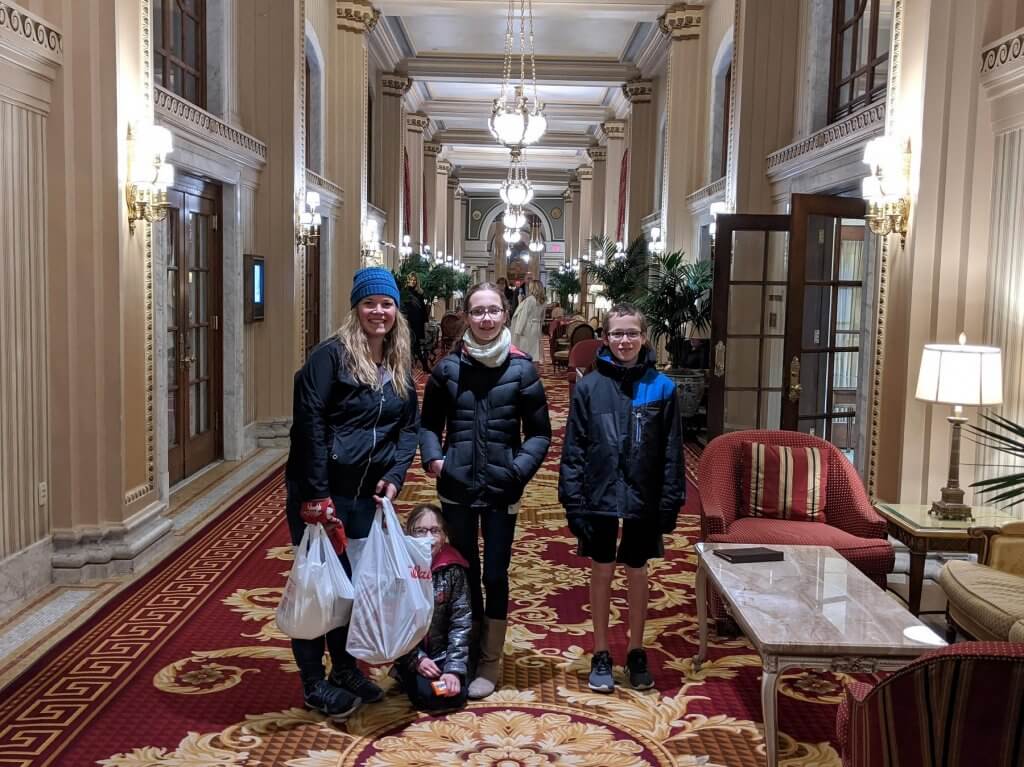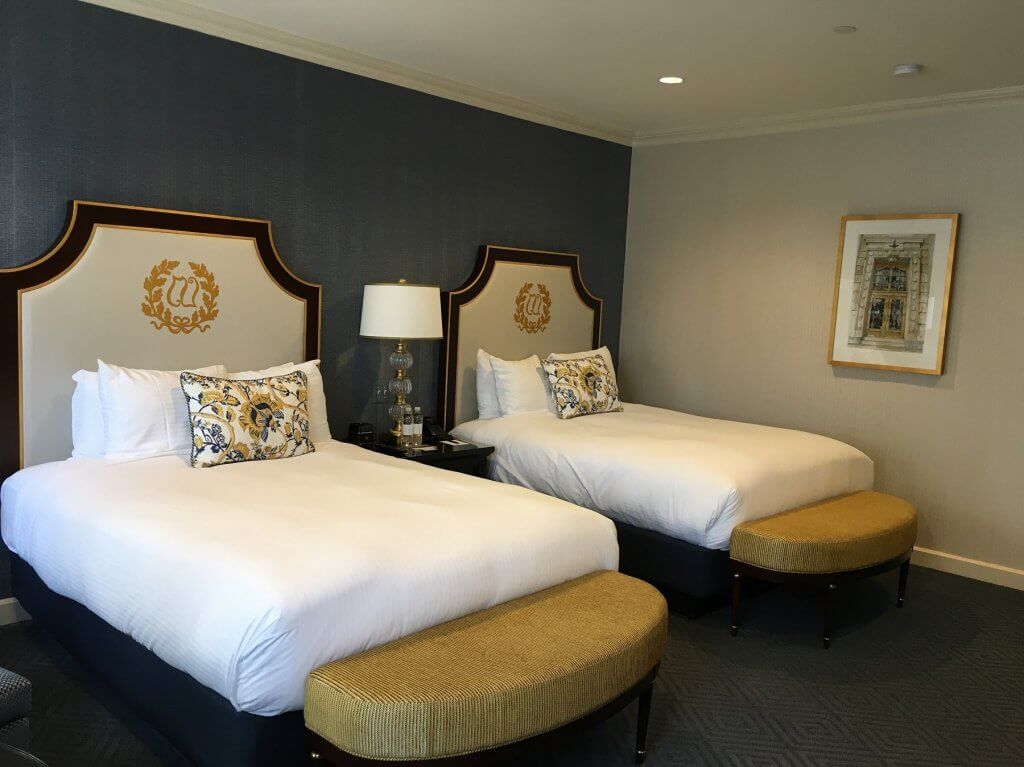 Here are the places we were able to visit, quite easily, in less than 24 hours:
National Archives
No pictures are allowed inside the archives, but it's definitely worth a stop to see the historic documents housed inside, which include the Declaration of Independence, the Bill of Rights, and the United States Constitution.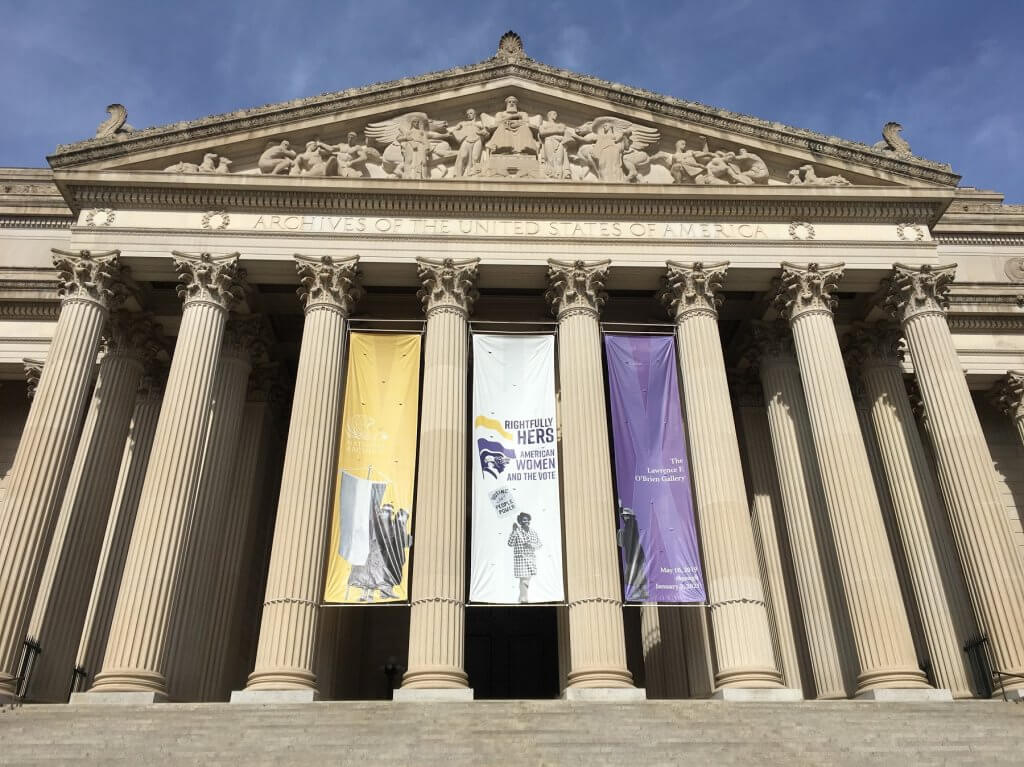 National Air and Space Museum
We really enjoyed exploring the Air and Space Museum. According to their website, they house "the world's largest and most significant collection of aviation and space artifacts, encompassing all aspects of human flight." It was really interesting to see the progress from the beginnings of human flight to space exploration.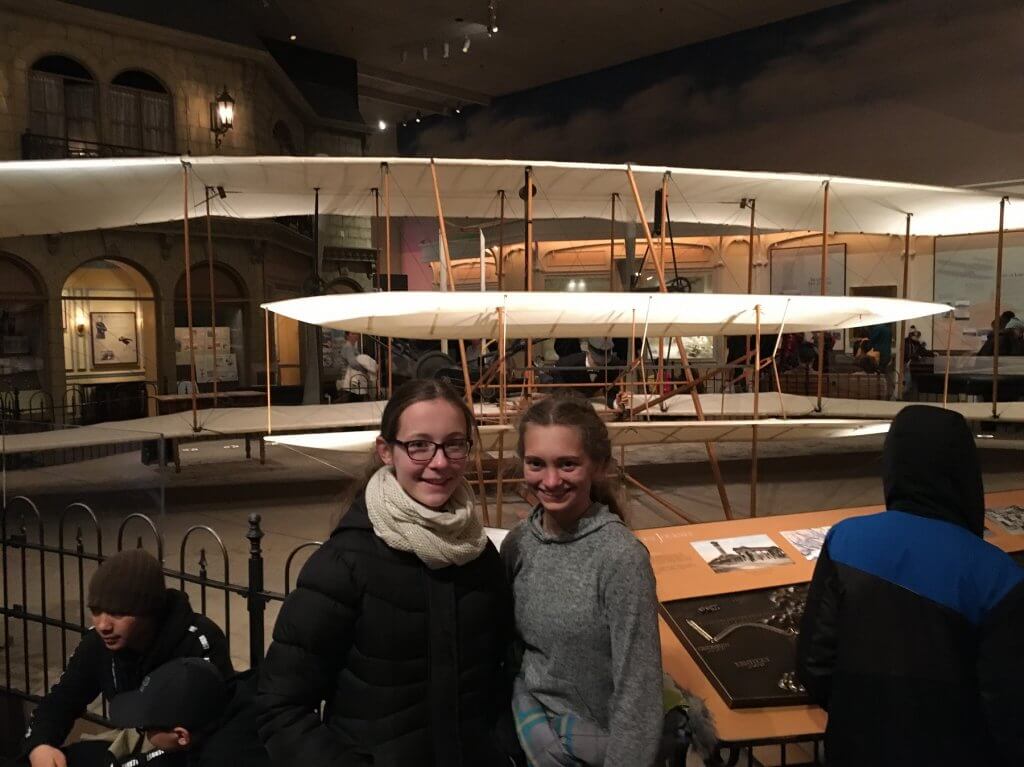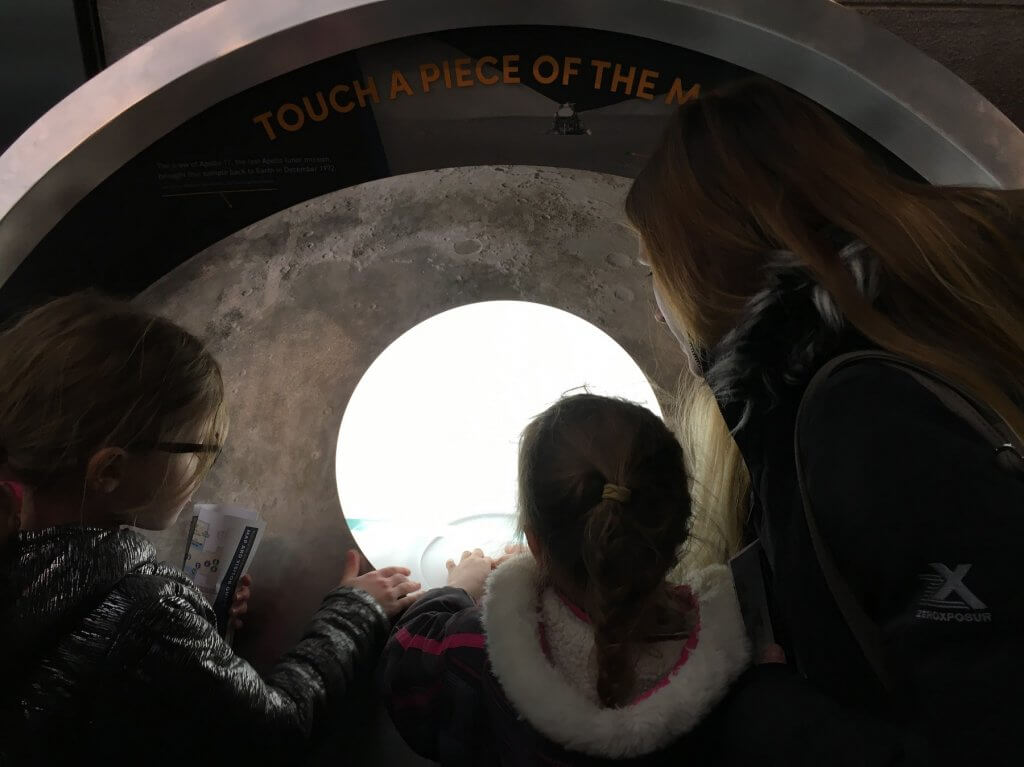 National Museum of Natural History
From fossils and mummies to insects and underwater life, there is much to see at the National Museum of Natural History!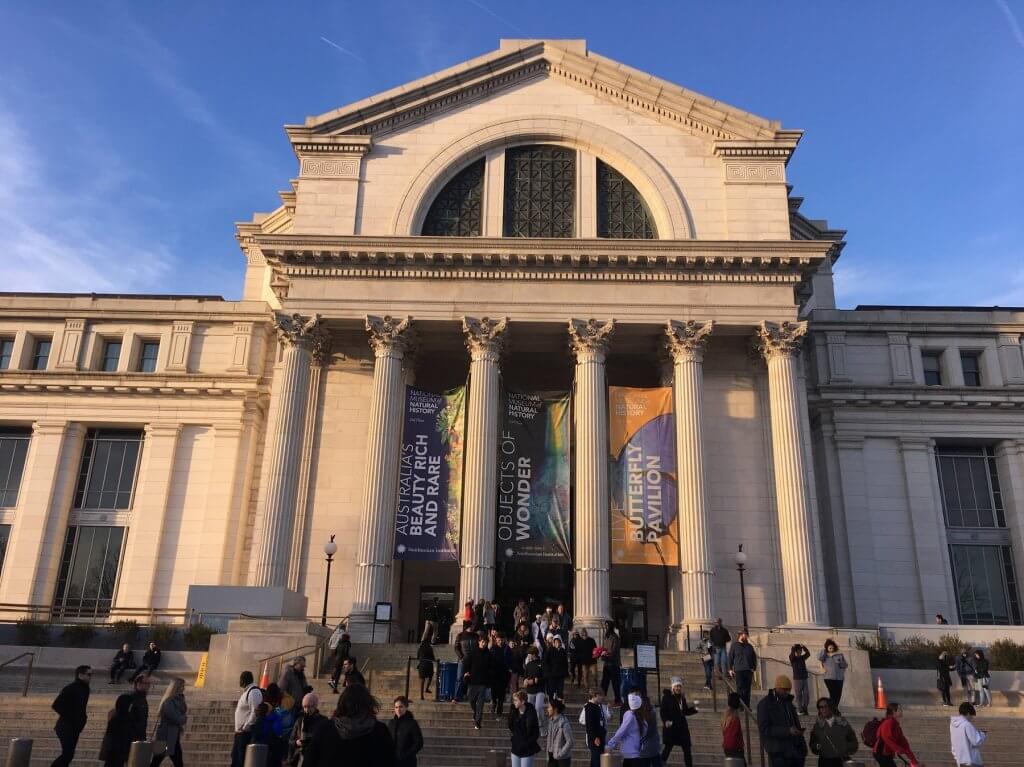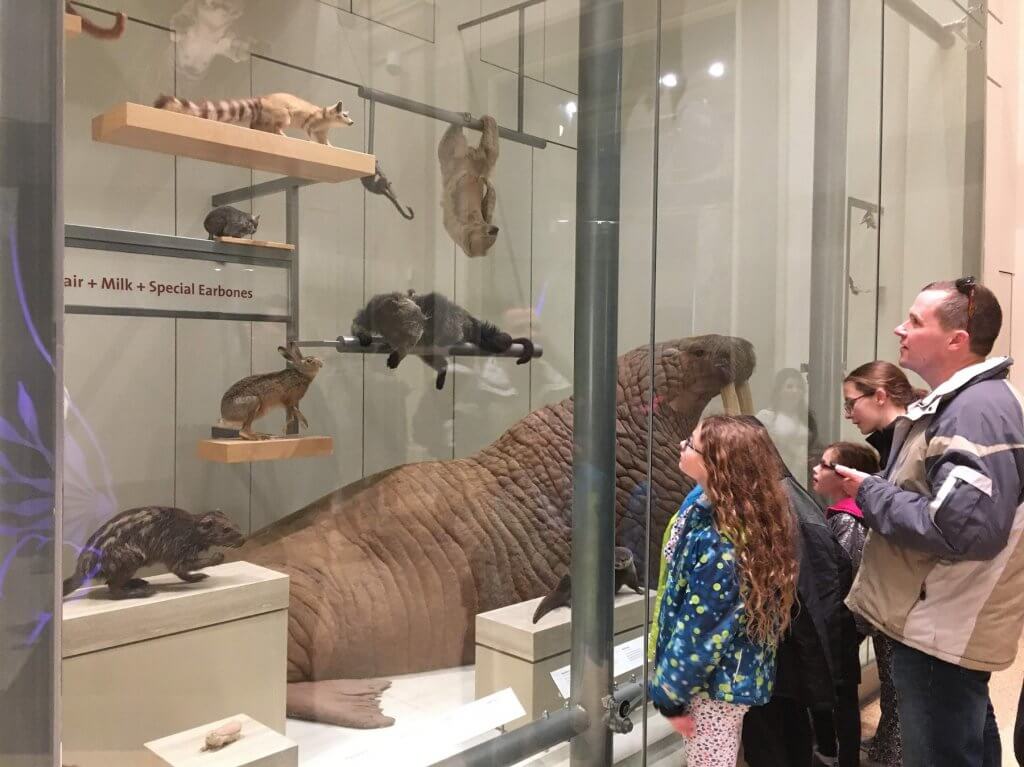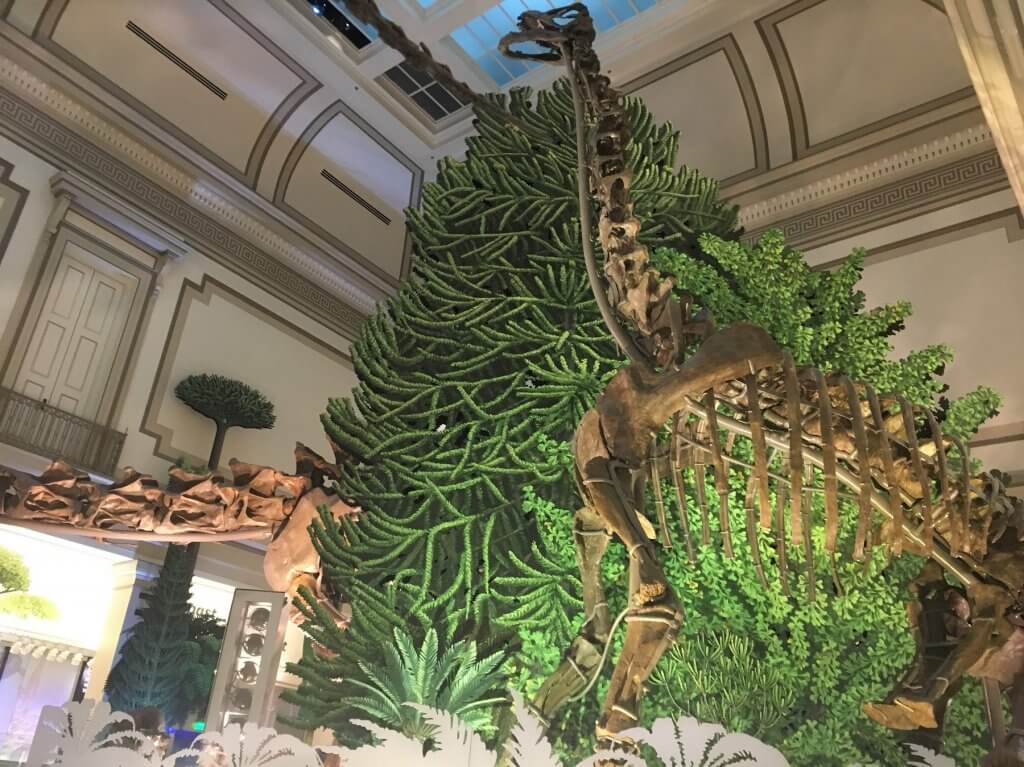 United States Capitol Building
We didn't take the time to go inside, but it was fun to walk around the outside of the iconic building.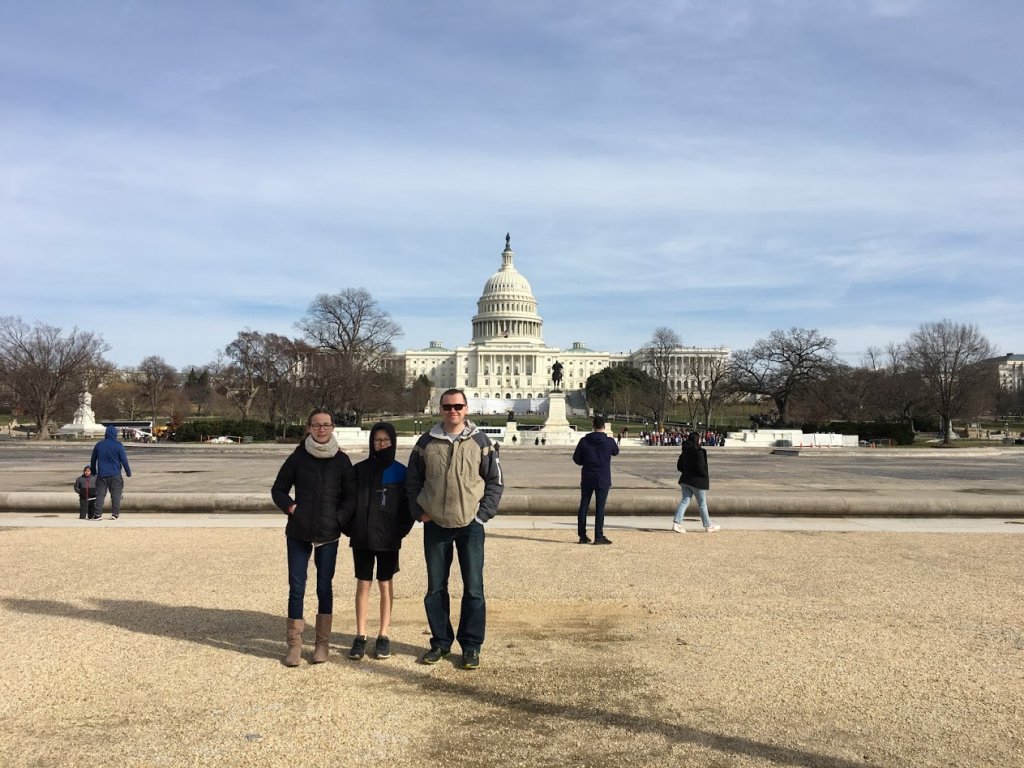 Washington Monument
The Washington Monument stands proud and tall in the middle of the National Mall, so there is no way to miss it. We didn't take the time to go inside on this trip.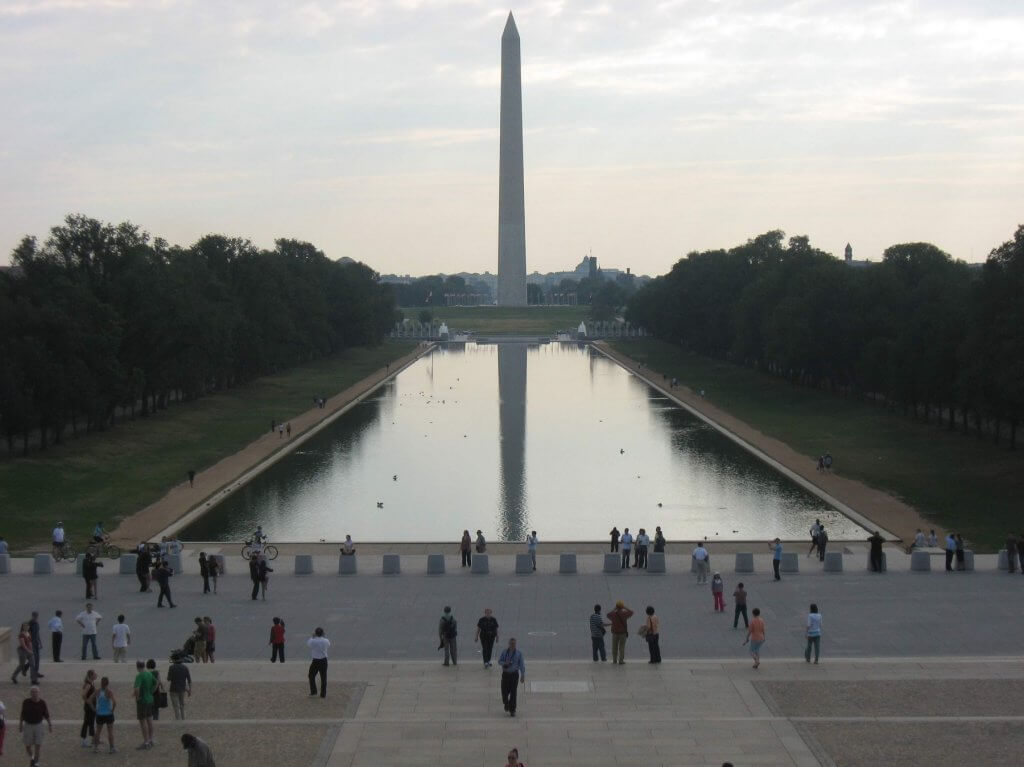 Lincoln Memorial
I absolutely loved the bigger-than-life Lincoln Memorial. It was inspiring to see the large figure of Abraham Lincoln and take a moment to appreciate his many contributions to our country.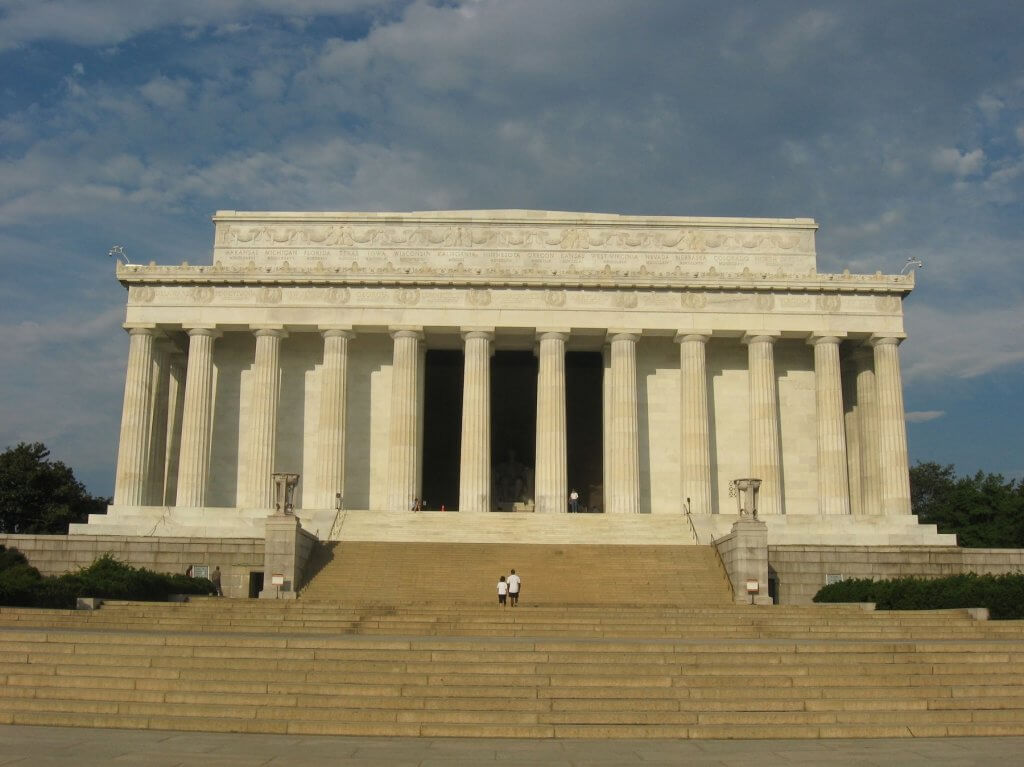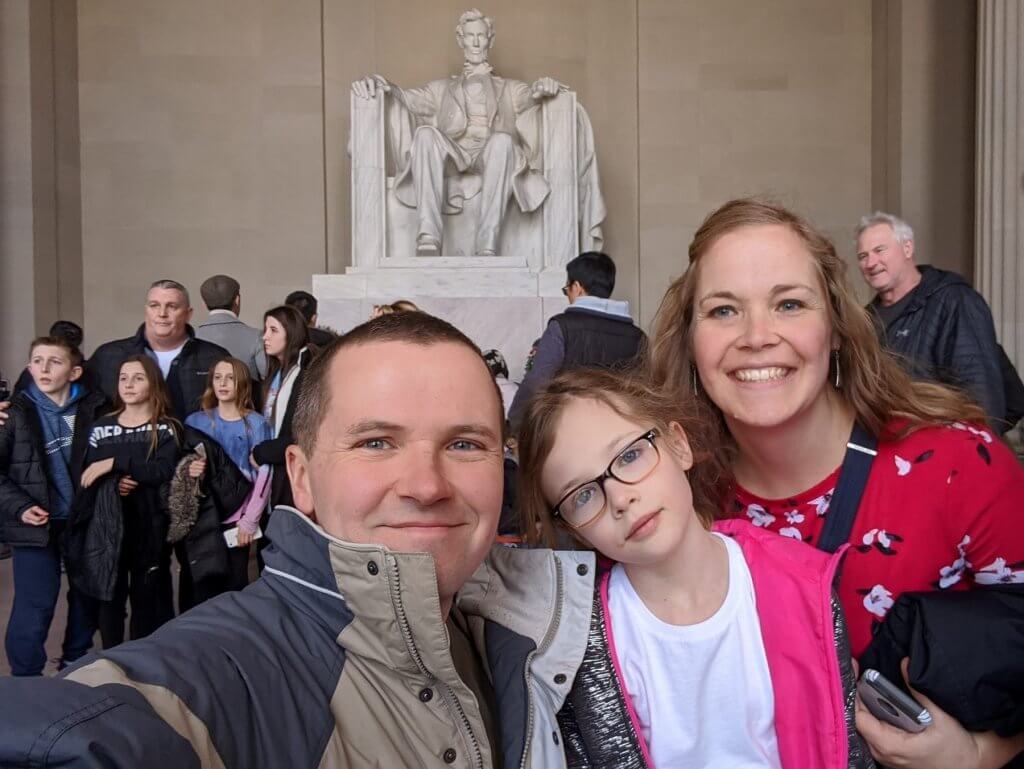 White House
We didn't get a chance to tour the White House in our limited time, but we still enjoyed catching a few pictures of the presidential family's home from a distance during an early morning walk!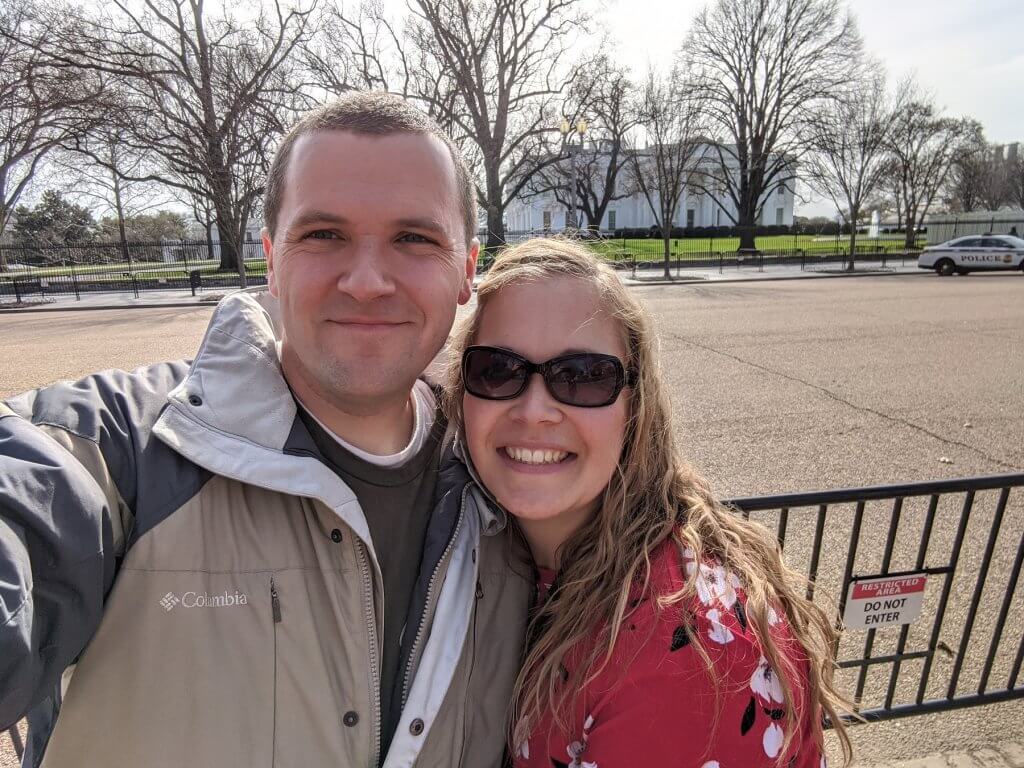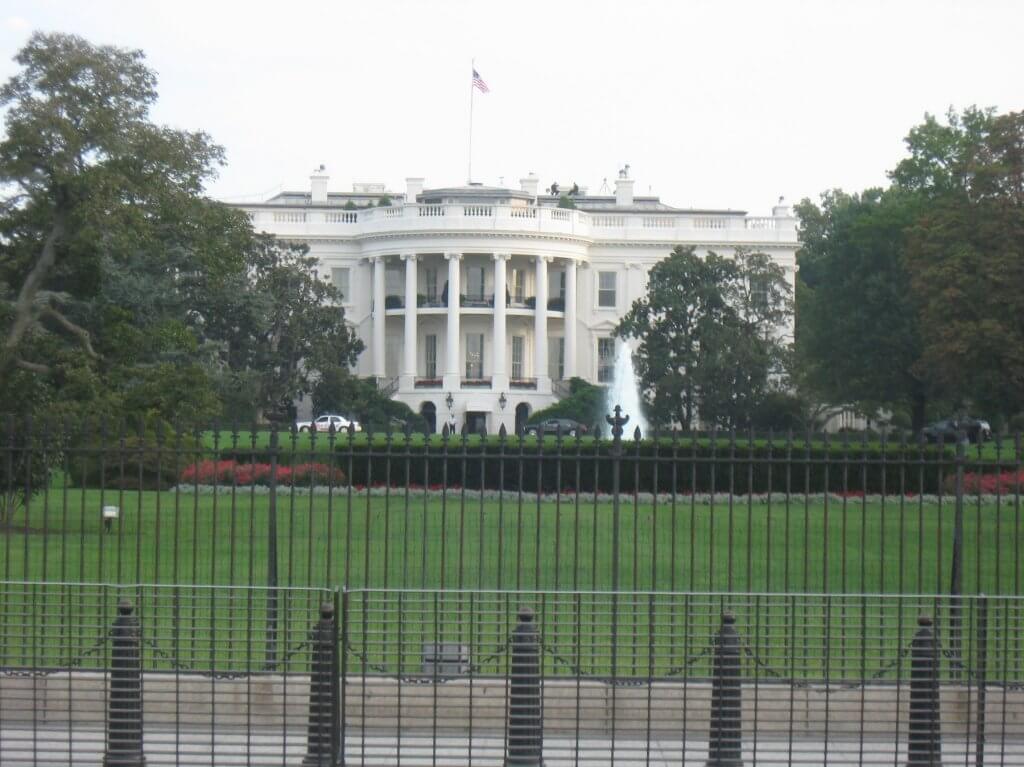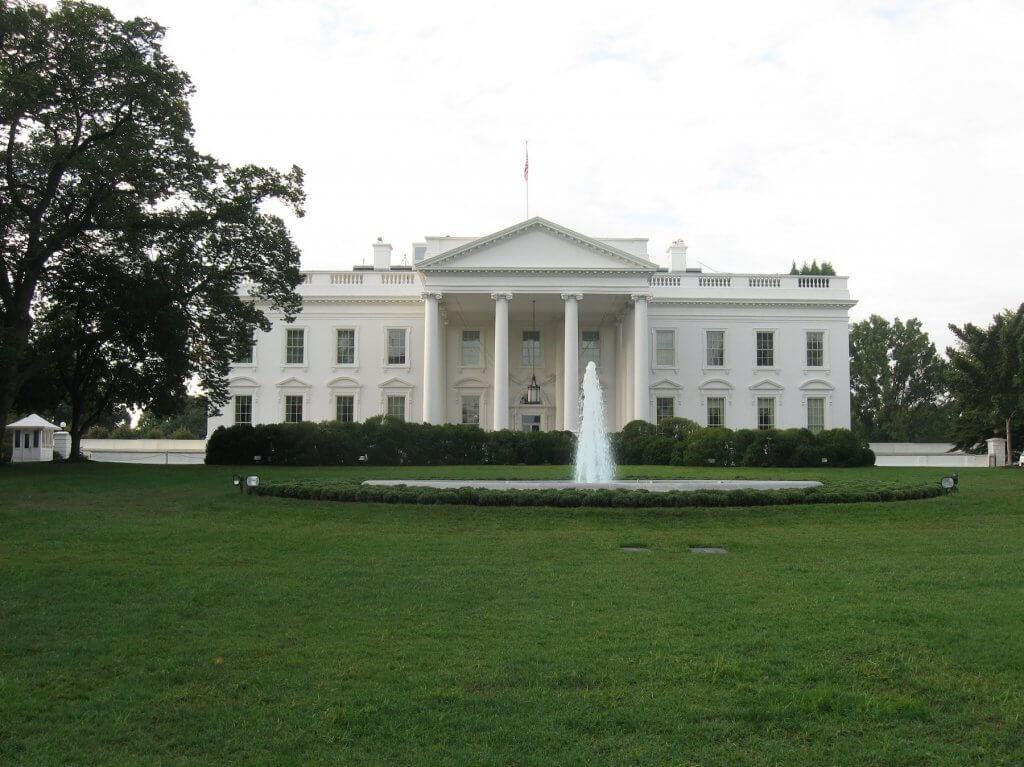 War Memorials
While walking (and scooter-ing!) around the National Mall we came upon these three war memorials. There are more that we didn't see as well.
World War II Memorial
A view of the Lincoln Memorial from the WWII Memorial.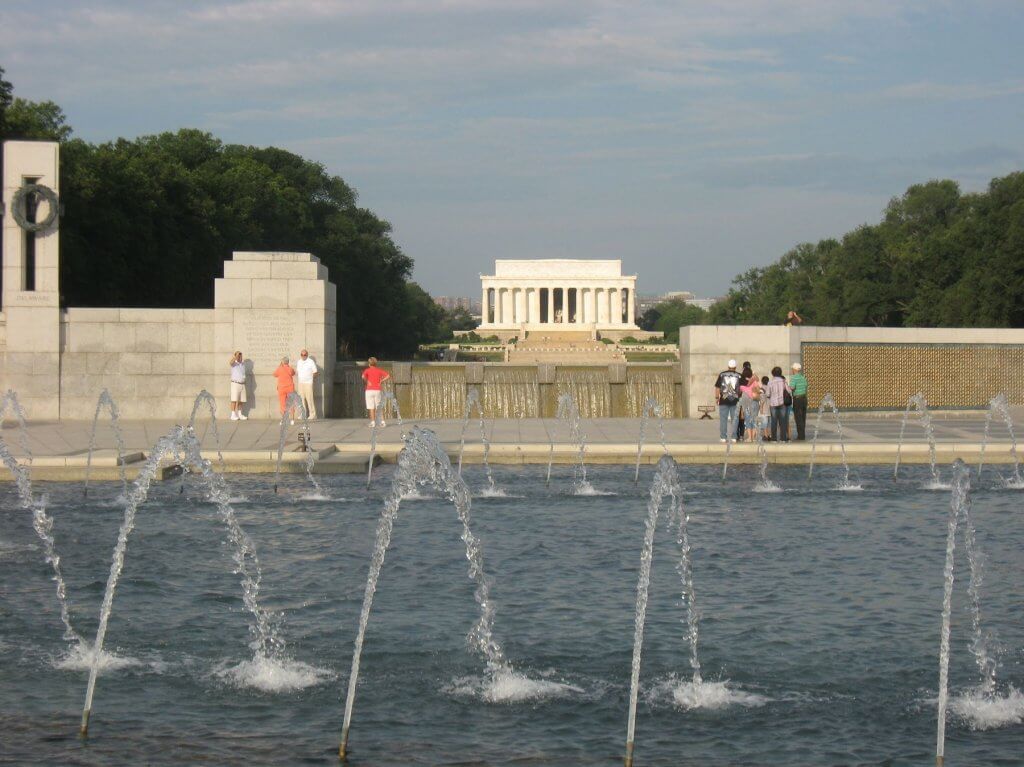 Vietnam Veterans Memorial
It was moving to see the huge wall filled with the names of thousands of Americans who fought and died in the Vietnam War.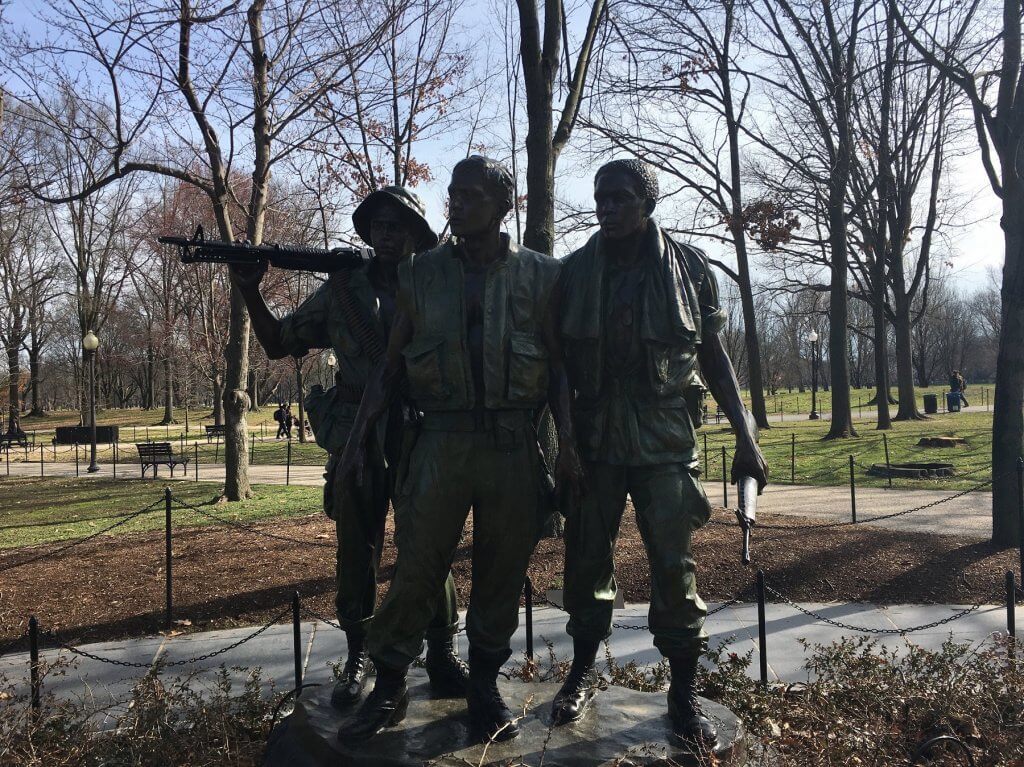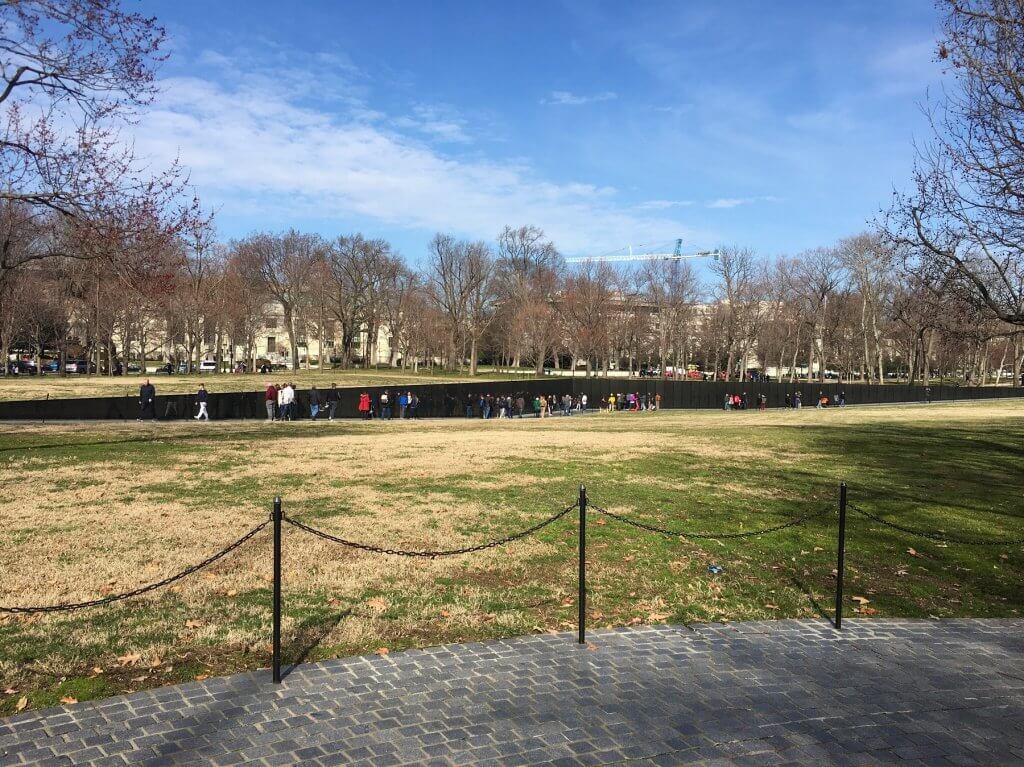 Korean War Veterans Memorial
This memorial was really eye-catching. The soldier statues looked so realistic to me, and it was sobering to think of what life as a soldier must be like.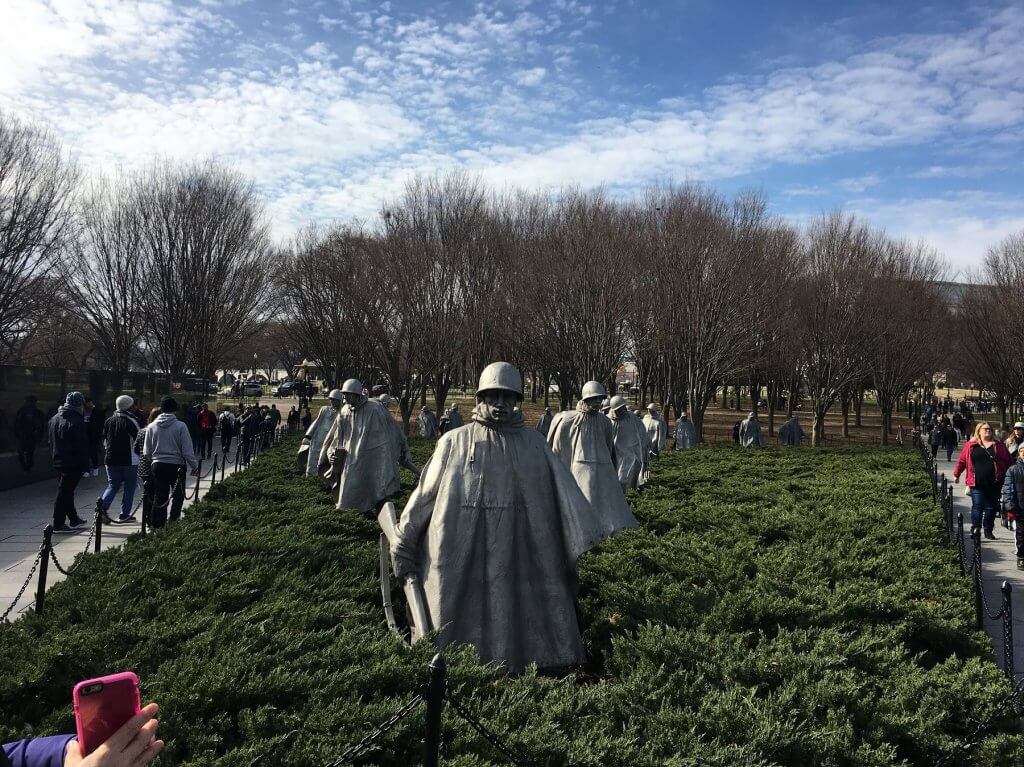 Benjamin Franklin Statue
We passed this statue in front of the Trump International Hotel on our walk to the National Mall.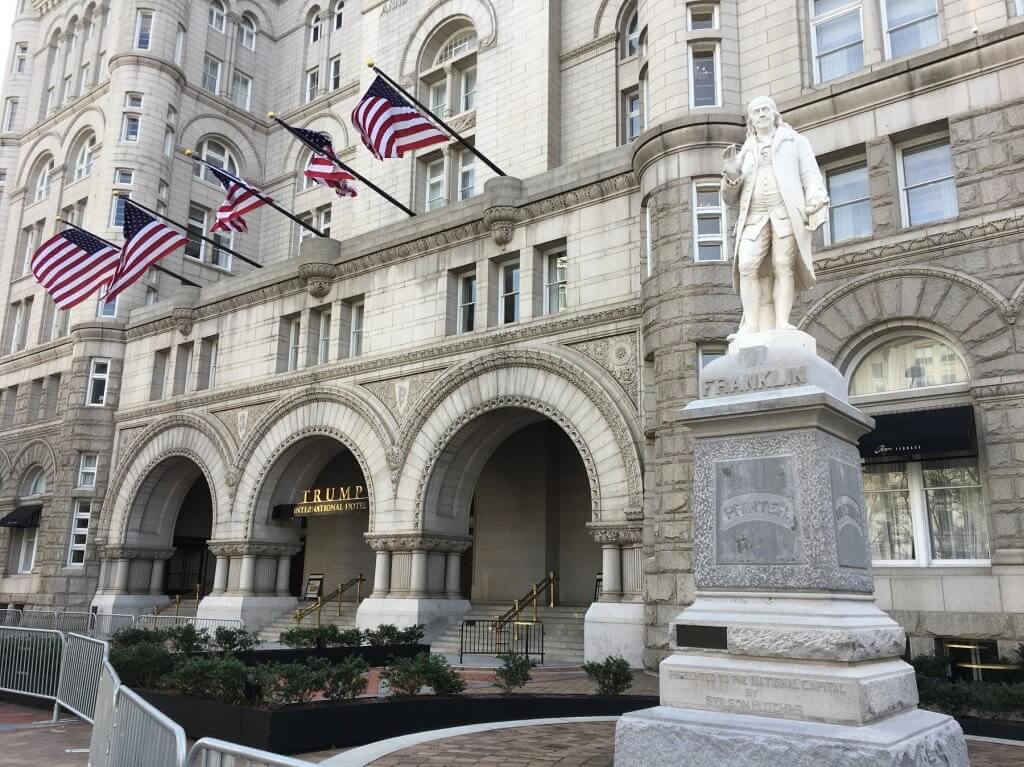 Ford's Theater
The Historic Ford's Theater, where Abraham Lincoln was shot, is just a short walk from the National Mall.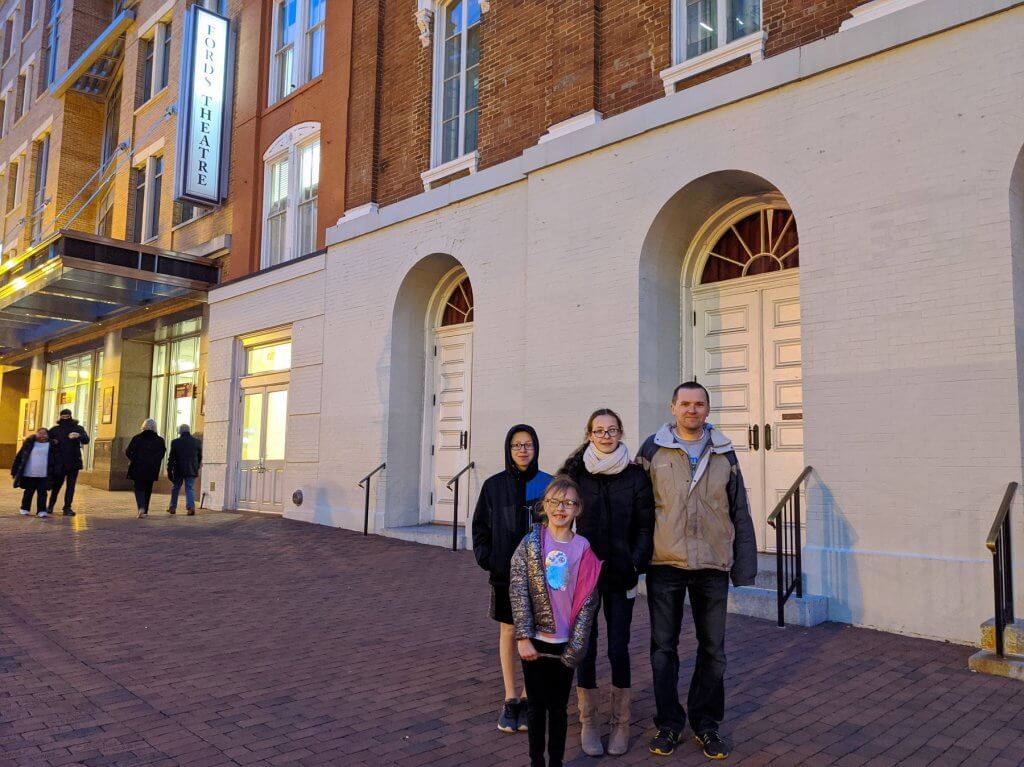 ---
There is so much to see in the National Mall area of Washington, D.C. I look forward to returning someday for a more in-depth experience.
Have you been to Washington, D.C.? What else do you recommend seeing there?